Every issue of the Punchbowl News newsletter, including our special editions, right here at your fingertips.
Join the community, and get the morning edition delivered straight to your inbox.
A message brought to you by RTX
We're taking smarter steps toward a sustainable future. By investing in hybrid-electric propulsion and developing systems that operate on alternative fuels, we're creating a safer, more connected world. Learn more at RTX.com
BY JOHN BRESNAHAN, ANNA PALMER AND JAKE SHERMAN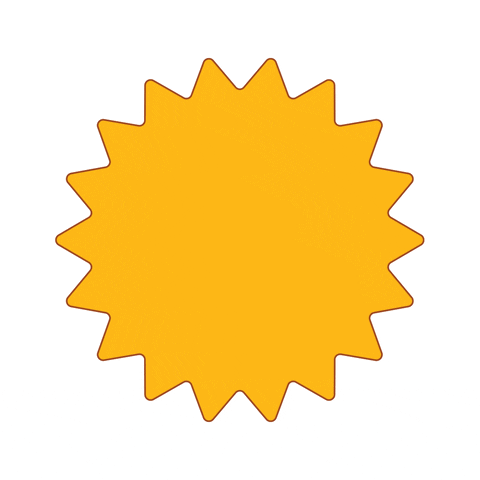 Some news. We are launching a new product called The Canvass. We're very excited about this one. The Canvass is Punchbowl News' effort to get at the true issues driving Washington. We're putting together an anonymous monthly survey of key Capitol Hill aides — chiefs of staff, staff directors, legislative directors, communications directors and press secretaries.
This survey will be powered by the independent polling firm Locust Street Group. We'll share topline insights with Punchbowl News AM readers, and full results with the Premium community. Calling all chiefs, staff directors, LDs, comms directors and press secretaries to participate. Anonymity guaranteed. Sign up here.
PRESENTED BY AMERICAN EDGE PROJECT
Maintaining America's Technological Edge
New Report: Top national defense experts detail the critical, long-term national security consequences that the United States faces if it relinquishes its technology leadership role.
The report warns that forfeiting the U.S. competitive edge to foreign entities puts the safety, privacy, and economic prosperity of Americans at risk.
Democratic leaders push Young after Tanden's fall
Speaker Nancy Pelosi (D-Calif.), House Majority Leader Steny Hoyer (D-Md.) and Majority Whip Jim Clyburn (D-S.C.) were personally lobbying the White House Tuesday night to nominate Shalanda Young as President Joe Biden's new pick to run the Office of Management and Budget, just hours after Neera Tanden's nomination was pulled in the face of bipartisan Senate opposition.
The House Democratic leadership trio, as well as members of the Congressional Black Caucus, directly pressed senior West Wing officials to convince Biden to nominate Young for the top OMB job, Democratic sources said. Young has already been nominated to be OMB's deputy director.
The administration has not announced a decision on Tanden's replacement, and other candidates are still being considered, including Gene Sperling, the sources said. Young would be the first woman of color to head OMB if she's tapped for the post.
Republicans praised Young Tuesday during her hearing to be deputy director, with several of them openly saying they'd back her for the OMB director post if Tanden wasn't confirmed. That could tip the balance in Young's favor if the White House is looking for a quick confirmation process following the Tanden debacle.
"You may be more than deputy," Sen. John Kennedy (R-La.) told Young during Tuesday's hearing before the Budget Committee. "You'll get my support, maybe for both jobs," added Sen. Lindsey Graham (S.C.), ranking Republican on the Budget panel.
Young has another confirmation hearing before the Senate Homeland Security and Governmental Affairs Committee Thursday. 
Pelosi, Hoyer and Clyburn had previously weighed in on Young's behalf with Biden and senior White House officials, according to sources close to the issue. Young is a well-known figure in House Democratic leadership circles. She began working for the House Appropriations Committee in 2007, and she's served as the Democratic staff director for the last four years. Young has strong relationships with lawmakers in both parties; she's credited with helping end the 2019 government shutdown, for instance. Young also played a pivotal role in crafting several huge Covid relief bills last year, enormous undertakings that touched virtually every part of the federal government.
The Congress Biden wants vs. the one he has
In the Congress Joe Biden wants — and the Congress he campaigned on during the presidential race — Republicans and Democrats work together to notch big legislative priorities. They meet constantly, and hash out big deals.
In the Congress Biden actually has, Republicans will stand pat against the $1.9-trillion package after a few perfunctory meetings and conversations. 
In the Congress Joe Biden wants, you nominate a candidate for a post and the Senate considers them on the merits. You talk to senators, and you expect a logical result. In the Congress Biden has, Neera Tanden flailed for weeks while the White House extolled her virtues and experience. The administration set up calls with Republicans, looking to make the case, to no avail. 
The Congress that Biden wants is going to collide with the Congress he has again in the latter half of this week when Senate Democrats try to yank the Covid relief package back toward the middle. Progressives and moderates are clashing over unemployment insurance and repurposing some of the spending.
It's important to keep in mind that the Congress Biden has looks like this: A razor-thin majority in the House, a 50-50 Senate with Joe Manchin and Kyrsten Sinema — free agents who don't always line up with Democrats. But that's the hand Democrats were dealt. When presidents spend too much time governing with the Congress they want instead of recognizing the Congress they have, they end up wasting time and precious political capital.
Nominating Shalanada Young for OMB would be a recognition of the Congress Biden has and would lead to an easy victory for the White House.
The Washington Post editorial board called this morning for Biden to bow to the Congress he has and settle on a minimum wage less than $15 per hour: "A $15 minimum wage won't happen. Democrats should get to work on a more modest raise."
New: The White House announced an infrastructure meeting Thursday with House Democrats and Transportation Secretary Pete Buttigieg. The Congress that Biden has wants infrastructure next, and is cognizant that it won't get much Republican support. 
PRESENTED BY AMERICAN EDGE PROJECT
Defense Experts Release Policy Framework
"We are proud to release the American Edge Project's national security policy framework – the details of which reflect decades of experience and expertise gained in the subject, including from our respective tenures at the North Atlantic Treaty Organization (NATO) and the White House."
Stopgaps as far as the eye can see
Let's look past the debate over the massive American Rescue Plan for a moment. Let's assume Democrats pass the $1.9-trillion relief package and send it to President Joe Biden for his signature, notching a huge political win for the administration, Senate Majority Leader Chuck Schumer (D-N.Y.) and Speaker Nancy Pelosi (D-Calif.). So what comes next? And how do Republicans react?
Some Senate Republicans are warning that Democrats' efforts to push the huge Covid package on a party line vote could "blow up the budget process" and prevent a deal on next year's appropriations bills. In the words of one GOP aide familiar close to the issue, "We could see [stop-gap spending bills] forever — maybe for Biden's entire presidency."
For the first time in several years, there's no spending-cap agreement in place, and the federal debt limit is going to come due sometime later this year. Both of these will factor into what happens. 
Here are the practical impacts of Congress relying on short-term spending packages: It's harder to change government programs and federal spending plans. Instead, Congress typically just rubber stamps what it's already been doing. It's the government on autopilot.
Democrats may not care about the spending bills in the short term since they're on the brink of notching a major legislative victory. They also have the chance for two other packages under the fast-track budget reconciliation progress before the midterm elections. There's already talk about doing a major jobs and infrastructure package under reconciliation this year, with a price tag ranging anywhere from $1.5 trillion to $3 trillion.
However, Democrats can't pass every bill under the fast-track, 51-vote threshold reconciliation process. So while Democrats can rack up some key wins by reconciliation, they can't govern this way unless they decide to get rid of the legislative filibuster and jam through spending bills on straight partisan votes. Barring that, sooner or later, Democrats will have to seek compromises on government funding with Republicans, who may not be in any mood to deal.
"The Appropriations Committee was circumvented in this process" of putting together the Democrats' Covid reconcialion package, complained Sen. Rob Portman (R-Ohio), who serves in the GOP leadership. "By definition, by making the partisan decision to go with reconciliation, you're taking appropriators out of the mix to spend the second-most that's ever been spent by the United States Congress in our entire history. $1.9 trillion. And none of it goes through the Appropriations Committee."
"It does poison the well," Portman added. "If I were a Democrat on the Appropriations Committee, I'd be offended if I were left out."
Sen. Roy Blunt (R-Mo.), a member of the Appropriations Committee, said he's "hopeful" that the fallout from the Covid relief fight "doesn't get in the way of the appropriations process, but it easily could."
Blunt wouldn't say that Republicans will insist in CRs as a funding mechanism come the fall, but did note "There's a lot of concern that when you're appropriating money that doesn't get spent until 2028, that's it hard to make the case that shouldn't have gone through a normal appropriations process."
Both sides in the Senate have routinely let appropriations bills stack up until later in the year as a way of increasing pressure on the majority party to cut deals. And Democrats have been bogged down in setting up the Senate, organizing their committees, conducting an impeachment trial for former President Donald Trump and now passing a major Covid package. It's fair to say they're not focused on government funding yet.
Senate Appropriations Committee Chair Patrick Leahy (D-Vt.), however, didn't like the idea of jamming up spending bills or having to pass CRs to keep the government open. "It would mean they don't want to do their job," Leahy said. "I would remind every senator that they get paid full price and they ought to do their job."
9:50 a.m.: President Joe Biden and VP Kamala Harris will receive the daily briefing.
11 a.m.: The Covid-19 team will brief.
11:50 a.m.: Harris will visit a business in Alexandria, Va., to push the American Rescue Plan. 
12:30 p.m.: Jen Psaki will brief.
1:45 p.m.: The president will hold a meeting on cancer. Harris will attend.
5 p.m.: Biden will speak to the House Democrats as part of their issues conference. 
6 p.m.: Harris will  hold a ceremonial swearing in Gina Raimondo as Commerce secretary. 
NYT: "Ambitious Republicans' Dance: Embrace Trump, but Don't Try to Be Him," by Elaina Plott in Orlando, Fla.
"Cuomo Losing Power and Allies as Crisis Deepens," by Jesse McKinley, Luis Ferré-Sadurní and Katie Glueck: "A small, but expanding, coterie of Democratic lawmakers called on Mr. Cuomo to step down, as did the state Working Families Party, which has frequently clashed with the governor. Among some donors, there was an increasing sense of discomfort with reports of Mr. Cuomo's behavior and uncertainty around his future, with one active Democratic donor describing a growing instinct to "hedge their bets."
"Representative Lee Zeldin, a Long Island Republican, announced on Tuesday that he was 'actively exploring' a run for governor."
"Supreme Court Seems Ready to Sustain Arizona Voting Limits," by Adam Liptak
WaPo: "The voting wars come to Capitol Hill: Democrats eye national elections overhaul amid GOP crackdown," by Mike DeBonis and Amy Gardner
"Donors gave a House candidate more than $8 million. A single firm took nearly half of it," by Meagan Flynn and Michael Scherer
WSJ: "Biden's Hurdle: Courts Dubious of Rule by Regulation," by Jake Schlesinger
AP: "US forces: Rockets hit airbase in Iraq hosting US troops," by Samya Kullab in Baghdad: "At least 10 rockets targeted a military base in western Iraq that hosts U.S.-led coalition troops on Wednesday, the coalition and the Iraqi military said. It was not immediately known if there were any casualties."
Grassley files 2022 campaign with FEC
Sen. Chuck Grassley (R-Iowa), 87, filed paperwork with the FEC this morning to set up a 2022 run for the Senate. He would be 89 by Election Day. Check out the filing here.
Of course, it's possible that he doesn't run. But this is as clear of a sign that the still spry Iowa Republican  — he jogs every morning — will seek another term. Grassley was first elected to Congress as a member of the House in 1974. 
Enjoying Punchbowl News AM?
Subscribe 10 friends with your unique link (below) and get a Punchbowl News hat!
You currently have: 0 referrals
Was this email forwarded to you? Sign up https://punchbowl.news
Punchbowl News All Rights Reserved
You are subscribed to our Punchbowl AM list
Crucial Capitol Hill news AM, Midday, and PM—5 times a week
Join a community of some of the most powerful people in Washington and beyond. Exclusive newsmaker events, parties, in-person and virtual briefings and more.
Subscribe to Premium
The Canvass Year-End Report
And what senior aides and downtown figures believe will happen in 2023.
Check it out
A message brought to you by RTX
We're taking smarter steps toward a sustainable future. By investing in hybrid-electric propulsion and developing systems that operate on alternative fuels, we're creating a safer, more connected world. Learn more at RTX.com