Every issue of the Punchbowl News newsletter, including our special editions, right here at your fingertips.
Join the community, and get the morning edition delivered straight to your inbox.
Punchbowl News AM
Pelosi makes another concession to Republicans on Jan. 6 commission
A message brought to you by RTX
Brilliant new ideas can come from everywhere. That's why we invest heavily in STEM education, helping build a career-ready, diverse talent pipeline to tackle tomorrow's most complex challenges. Learn more at RTX.com
BY JOHN BRESNAHAN, ANNA PALMER AND JAKE SHERMAN
Good morning. We have some news for you. (That's kind of our job, right?)
Speaker Nancy Pelosi has made another concession to Republicans in her quest to get a bipartisan Jan. 6 commission set up. 
A source familiar with the situation tells us that Pelosi has now agreed that the commission can issue subpoenas in two different ways: a joint decision from the chair and vice chair — meaning the top Democrat and Republican — or a majority vote by the commission. This is a significant give by Pelosi, who had initially suggested either the Democratic chair could unilaterally issue subpoenas or subpoenas could be issued by a majority vote of the panel.
The concession means that any and all subpoenas will have to truly be bipartisan. This illustrates what we consider to be a real desire to get Republicans on board.
Earlier this week, Pelosi gave in on the makeup of the commission, conceding that it can be evenly split between Republicans and Democrats, CNN reported.
Read between the lines: Pelosi has conceded on the bipartisan split and now she's conceding on subpoena power — two key objections by Republicans. There's truly now just one issue left: scope. Republicans want this panel to investigate a wide range of political violence, and that's unacceptable to Pelosi. So she's trying to smoke them out. Pelosi seems to want Republicans to be left fighting on just that one issue of scope
Pelosi could name a select committee to handle this issue, but she would rather a bipartisan commission conduct the probe.
A bunch of Republicans don't want to attend Biden's speech next week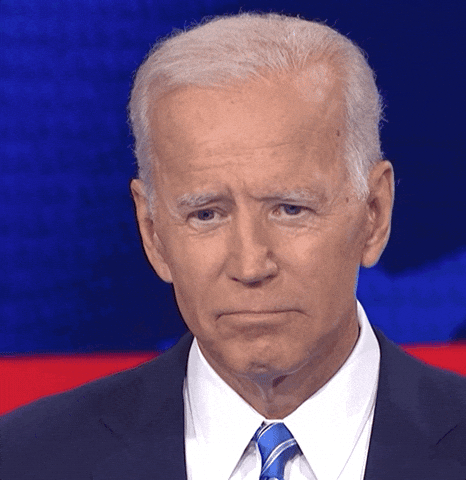 In six days, President Joe Biden will address Congress as president for the first time. He's waited a lifetime to do this. Biden sat in the crowd for dozens of these speeches as a senator in his 36 years in Congress. He sat on the dais behind Barack Obama for another nine. But this time, he gets to be center stage.
Coming nearly 100 days after his inauguration — another severely scaled-down affair due to the Covid-19 pandemic — Biden gets the star treatment during the biggest annual set piece in American politics. A lot will be different:
→ For the first time ever, two women — VP Kamala Harris and Speaker Nancy Pelosi — will be sitting behind the president during an address to Congress. That's an amazing visual. It was only 14 years years ago that Pelosi was the first woman to sit behind the president for a joint session. 
→ All four caucuses — House Democrats, House Republicans, Senate Democrats and Senate Republicans — will get a limited number of tickets for the event. Pelosi's team is running this show, and they have not made a final determination on the ticket allotment. 
And here's a real gut punch for Biden: Many Republicans appear to have zero interest in attending the speech, even if they could. The GOP leadership tells us the appetite by the rank-and-file members to be there in person is nil. And the House is out of session that day to boot, which means members would have to make a special trip back to D.C. just to be there, and even then, probably won't be in the chamber anyway. A lot of them are saying no thanks.
During our reporting rounds yesterday, we asked a couple dozen Republicans if they had any interest in attending. The answer from most was a resounding no, although a number ducked the question because they were unsure of the logistics for the session.
→ We asked Sen. Tom Cotton (R-Ark.), as he boarded an elevator off the Senate floor if he planned to attend: "Ha. No comment." 
→ Sen. Joni Ernst (R-Iowa) — a member of the Senate GOP leadership — on whether she'll go to the speech: "Not that I'm aware of. I don't think I'll probably attend."
→ Sen. Josh Hawley (R-Mo.): "I don't know the answer to that … I haven't decided." Q: Would you go if you could? "I went to the inaugural, I've been to both States of the Union so far … I don't know if I'll go to this one or not. We'll see."
→ Rep. Rodney Davis (R-Ill.): "I'm not going to go. They announced it late and we already have plans for our week not being here."
→ Rep. Greg Pence (R-Ind.): "I am not. I have a Lincoln Day dinner back at home."
→ Rep. Nancy Mace (R-S.C.): "No because that's an in-district week, so I'll be in the district."
→ Rep. Cathy McMorris Rogers (R-Wash.): "No. … I haven't been invited.  I did attend his inauguration. I made a special trip to come out here — had to come out here two days early to get tested."
A few want to go: 
→ Rep. Jim Jordan (R-Ohio): "I would frankly prefer to go. I think the whole House should be there. … He's supposed to be talking to Congress."
→ Sen. Lindsey Graham (R-S.C.) says he's in: "I don't agree with his policies but he's a fine man."
→ Sen. Marsha Blackburn (R-Tenn.): "I imagine we'll attend."
→ Sen. Lisa Murkowski (R-Alaska): "I'm planning on it."
→ Senate Republicans adopted an internal rule Wednesday afternoon that suggests the GOP not raise the debt limit without corresponding spending cuts. The Senate GOP rules are more of suggestions than rules, but this indicates a high hurdle and a messy legislative fight to raise the borrowing cap this fall. 
The Senate Democratic majority has a few ways around this: including a debt-limit hike in a reconciliation package, which requires only a majority vote (which they can do on their own); or suspending the debt limit, which lifts the cap for a period of time instead of assigning a fiscal value. 
→ Senate Republicans are likely to unveil their infrastructure package today, which will be in the $600 billion to $800 billion range. This isn't going to be anywhere close to enough for Democratic leaders or the White House, whose proposed package costs $2.5 trillion.
→ The Problem Solvers Caucus will meet with Ways and Means Committee Chair Richard Neal (D-Mass.) today about infrastructure and taxes. The group is also in the middle of a vote to determine the scope of their own infrastructure proposal. 
→ Sens. John Cornyn (R-Texas) and Kyrsten Sinema (D-Ariz.) will release legislation today to try to stem the migrant surge at the border.
→ The House will vote today on making D.C. the 51st state. The outlook isn't great in the Senate.
Ala. Rep. Mo Brooks feels good about his Senate run
GOP Rep. Mo Brooks is very happy about the Alabama Senate race right now. Just ask him.
Buoyed by a high-profile endorsement from former President Donald Trump, who remains immensely popular with Republicans in that state, Brooks is running away with the GOP primary at this point. 
"We're probably up 30 to 40 points over whoever the second place person is," Brooks said in an interview, citing a poll Trump mentioned during an interview on Sean Hannity's Fox News show Monday night. No further details on that poll were available.
"Looks like he's got clear sailing," Trump said of Brooks. And Brooks is holding a fundraiser at Mar-a-Lago on Friday.
That Brooks is doing so well is a problem for both Democrats and the GOP establishment, neither of which want the 66-year-old former state representative in the Senate. But Trump is still the boss of Alabama politics, and if Trump wants Brooks, that might just be that. 
Brooks was heavily criticized for speaking at Trump's Jan. 6 rally on the Ellipse prior to the deadly attack on the Capitol. During his speech, Brooks urged rally goers to "start taking down names and kicking ass." Brooks insists he was talking about the 2022 elections, not urging attacks on lawmakers as they certified Joe Biden's Electoral College victory. Democratic Reps. Tom Malinowski (N.J.) and Debbie Wasserman Schultz (Fla.) introduced a resolution to censure Brooks, but up until now, they haven't pushed it.
The Jan. 6 controversy fits the bill for Brooks, now in his sixth term in the House. Brooks once read from Adolf Hitler's "Mein Kampf" on the House floor in a bid to own Democrats. He seems to think the "National Socialist German Workers Party" means the Nazis were socialists. He's a climate change denier, and once he accused Democrats of launching a "war on whites."
Four years ago, a Senate Minority Leader Mitch McConnell-aligned Super PAC helped bury Brooks in the GOP Senate primary with a wave of attack ads. But the strategy backfired as Roy Moore went on to win the primary — McConnell was backing incumbent GOP Sen. Luther Strange. Moore lost in the general election to Democrat Doug Jones.
This time, Brooks said it doesn't matter who McConnell or the GOP establishment is backing — he's got Trump.
"I'm not really concerned about any other campaign," Brooks said. "I have to run my own race. If I run a good race, I believe the people of the state of Alabama will elect me."
The only other Republican candidate in the GOP primary right now is Lynda Blanchard, a wealthy self funder who has vowed to pour millions of dollars into the race. Blanchard recently wrote an op-ed for the Yellowhammer News in Alabama entitled "A man in a skirt is not a woman — It is an abomination." Blanchard described herself as "a Christian, conservative, Trump Republican who is one hundred percent committed to the MAGA agenda and America First initiative" in the op-ed. Blanchard was Trump's ambassador to Slovenia.
Katie Boyd Britt, president and CEO of the Business Council of Alabama and a former chief of staff to Sen. Richard Shelby (R-Ala.), had been touted as a possible top-tier candidate. Britt, though, hasn't gotten into the race yet, and it's not clear she could beat Brooks if she did. Politically connected Alabama business leaders are busily scrambling to find someone else, fearing another potential Roy Moore debacle if Brooks is the GOP candidate in 2022.
Brooks said he doesn't care what the Republican party bosses say, think, or do about him at this point. "Doesn't make any difference to me," Brooks said. "If anything, having the establishment Republican senators support someone else probably enhances my chances for election."
Shelby, whose retirement set this off, noted that Trump is the king of Alabama. "Trump is the top guy there, and he's put his arm on Mo Brooks. That's a very powerful thing," Shelby said. Shelby, however, denied that a win by Brooks wouldn't hurt his legacy at all.
"My legacy is my legacy," Shelby said.
Senate poised to clear bill on Asian hate crimes
Who says bipartisanship is dead?
The Senate will vote today on final passage on the Covid-19 Hate Crime Act after Democrats allow votes on several GOP amendments. This looks like it will be the eighth bill that President Joe Biden will sign into law. After the Senate clears it, the House has to pass the legislation, which was authored by Sen. Mazie Hirono (D-Hawaii).
At 11:30 this morning, the Senate will vote on three Republican amendments — all of which have a 60-vote threshold for passage — and then they will move to a vote on final passage around 1:30 p.m., which also requires 60 votes to pass. 
Read the bill here — with some hand-written corrections.
8 a.m.: President Joe Biden and VP Kamala Harris will speak at the climate summit.
10 a.m.: Biden will get his intelligence briefing. … Harris will have a roundtable of "foundation leaders" to talk about the Northern Triangle. 
10:30 a.m.: Biden will participate in the second part of the climate summit.
10:45 a.m.: Speaker Nancy Pelosi will hold her weekly news conference. 
11:30 a.m.: House Minority Leader Kevin McCarthy will hold his weekly news conference.
12 p.m.: Biden and Harris will have lunch. 
1:30 p.m.: Jen Psaki will brief alongside Gina McCarthy and John Kerry.
2 p.m.: Sens. John Cornyn (R-Texas) and Kyrsten Sinema (D-Ariz.) will introduce their bill aimed at curbing the surge of migrants at the southern border.
3:45 p.m.: Biden and Harris will get a Covid-19 briefing.
NYT
→ "As Republicans Push to Limit Voting, Disagreements on Strategy Emerge," by Jeremy Peters
→ "G.O.P. Bills Target Protesters (and Absolve Motorists Who Hit Them)," by Reid Epstein and Patricia Mazzei
WaPo
→ "Chauvin verdict injects a fresh jolt of momentum into police overhaul efforts," by Seung Min Kim, Annie Linskey and Marianna Sotomayor
→ "U.S. sees unprecedented drop in vaccinations over past week," by Dan Keating, Fenit Nirappil and Isaac Stanley-Becker: "Daily coronavirus vaccinations have slowed significantly for the first time since February, a sign that demand is slipping even though every American adult is now eligible for the shots.
"About 3 million Americans are getting vaccinated daily, an 11 percent decrease in the seven-day average of daily shots administered over the past week. The unprecedented drop is rivaled only by a brief falloff that occurred in February, when winter storms forced the closure of vaccination sites and delayed shipments nationwide."
→ "NRA launches $2 million campaign to oppose Biden gun-control agenda," by Tom Hamburger
WSJ
→ "Iran Nuclear Deal Talks Advance as U.S. Offers Sanctions Relief," by Ian Talley, Benoit Faucon and Laurence Norman
AP
→ "Biden pushes for momentum as US returns to climate fight," by Ellen Knickmeyer and Christina Larson
Politico
→ "Pentagon investigated suspected Russian directed-energy attacks on U.S. troops," by Betsy Woodruff Swan,  Andrew Desiderio, Lara Seligman and Erin Banco
→ "Biden world fears many vaccine skeptics may be unreachable. They're trying anyway." by Eugene Daniels
Enjoying Punchbowl News AM?
Subscribe 10 friends with your unique link (below) and get a Punchbowl News hat!
You currently have: 0 referrals
Was this email forwarded to you? Sign up https://punchbowl.news
Punchbowl News All Rights Reserved
You are subscribed to our Punchbowl News AM list
Crucial Capitol Hill news AM, Midday, and PM—5 times a week
Join a community of some of the most powerful people in Washington and beyond. Exclusive newsmaker events, parties, in-person and virtual briefings and more.
Subscribe to Premium
The Canvass Year-End Report
And what senior aides and downtown figures believe will happen in 2023.
Check it out
A message brought to you by RTX
Brilliant new ideas can come from everywhere. That's why we invest heavily in STEM education, helping build a career-ready, diverse talent pipeline to tackle tomorrow's most complex challenges. Learn more at RTX.com