Every issue of the Punchbowl News newsletter, including our special editions, right here at your fingertips.
Join the community, and get the morning edition delivered straight to your inbox.
A message brought to you by RTX
We're taking smarter steps toward a sustainable future. By investing in hybrid-electric propulsion and developing systems that operate on alternative fuels, we're creating a safer, more connected world. Learn more at RTX.com
BY JOHN BRESNAHAN, ANNA PALMER AND JAKE SHERMAN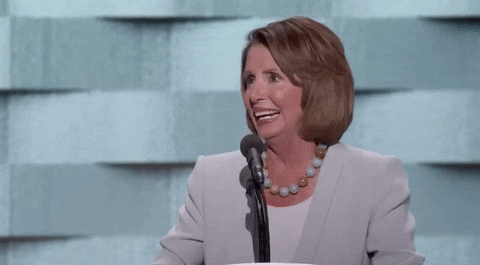 New: We got a sneak peak of Speaker Nancy Pelosi's first quarter fundraising numbers. The California Democrat raised more than $32.4 million, including $25.2 million directly for the DCCC. Pelosi — who has long been one of the biggest Democratic fundraisers — has now raised more than $1 billion for Democrats since entering leadership in 2002. 
By the numbers: Pelosi served as a special guest for 34 virtual fundraising events. She raised more than $2.4 million online and more than $5.1 million from mail solicitations for the DCCC.
So much talk. Will there be any deals?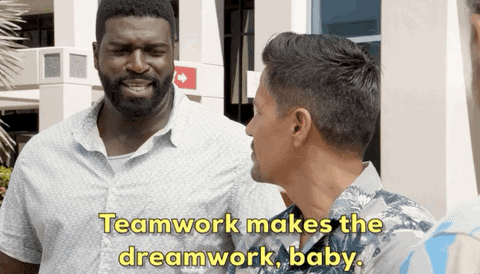 We were talking yesterday in the Capitol, and we noticed how many substantive bipartisan policy conversations were going on at once, and how many seem to be making modest progress. It's too early to tell whether there will be any actual deals from these discussions. But after a year — really a presidency — that saw virtually no such interactions, there's suddenly bipartisan confabs springing up everywhere.
The sudden spirt of chatter is in four main areas: infrastructure, police reform, China and immigration. Reaching agreement in any one of those areas would be a big achievement.
The other major topic — what to do about gun violence — remains bogged down in a partisan stalemate, as it has for essentially the last 20 years. 
Infrastructure
→ American Jobs Plan. President Joe Biden's multi-trillion dollar infrastructure package — which would impact nearly every American if it becomes law — is going to be marked up at the end of May or early June. It will likely be coupled with the FY 2022 budget proposal to allow for reconciliation, meaning it can pass the Senate by a simple majority vote. 
House Budget Committee Chair John Yarmuth (D-Ky.) told us he'll wait until the White House releases its full 2022 budget proposal before moving ahead with his own budget resolution markup. He expects to see their proposal around Memorial Day, which means his markup will likely be in June.
Yarmuth also said his budget resolution isn't going to be the same as what Sen. Bernie Sanders (I-Vt.) marks up in the Senate Budget panel. This, of course, is going to be an issue since the two chambers would need to reach a compromise and then pass that before beginning work on a reconciliation package.
Yarmuth ended the interview by saying "I'm not sure we can pass it." Then he ducked into an elevator. That's a big deal! If they can't pass a budget, they can't get to the fast-track reconciliation process. Anyway, stay tuned here.
→ Sen. Shelley Moore Capito (W.Va.)  and other Republicans released the Senate GOP infrastructure plan on Thursday. The $568 billion package doesn't stand much of a chance of becoming law. But Capito is talking to the White House — and lots of Republicans and Democrats. This also gives Republicans something to rally around that isn't Biden's plan.
→ Problem Solvers Caucus: They're always doing something. They plan to release their infrastructure bill this morning. 
Police Reform
→ Rep. Karen Bass (D-Calif.) and Sens. Tim Scott (R-S.C.) and Cory Booker (D-N.J.) have been holding private talk for months on police reform, although the issue took on new urgency during the Derek Chauvin murder trial. The biggest sticking points are proposed changes to the "qualified immunity" doctrine and "Section 242." These have to deal with the use of force by police officers and how to punish those officers who go too far. These are extraordinarily sensitive topics for law enforcement, the legal community, social justice activists and the politicians involved. Reaching a bipartisan agreement will be difficult.
The role Bass and Scott are playing here is essentially one of gatekeepers, Bass explained to us on Thursday. Their job is to decide if the other side is really serious about finding a deal. If that's the case, then the "Big 4" leaders and the White House can start hashing out an agreement. If not, then Bass and Scott will just keep on talking. 
Immigration
→ A bipartisan group of 12 senators are meeting to craft an immigration package. Sen. Dick Durbin (D-Ill.) told us he believes a border-security-for-permanent-DACA trade is possible this year. Changes to the U.S. asylum system are another big sticking point. 
These bipartisan talks come as the Biden administration faces the biggest migrant surge at the U.S.-Mexico border in a generation, including thousands of unaccompanied children. It's a humanitarian crisis, even if the White House won't call it one. Vice President Kamala Harris is expected to visit Central America in June for talks with officials in that region about the flood of migrants trying to reach the U.S. border.
→ Republicans have hit Biden hard on this issue, and many in their party have no intention of giving up the tough stance set by former President Donald Trump on immigration, including the border wall.
The White House got hammered from the left when Biden initially failed to live up to his campaign promise of dramatically expanding the number of refugees allowed into the United States.
China
→ Lots of bipartisan discussions here. Sens. Chuck Schumer (D-N.Y.) and Todd Young (R-Ind.); Robert Menendez (D-N.J.) and Jim Risch (R-Idaho), Mark Warner (D-Va.) and John Cornyn (R-Texas).
The Senate Foreign Relations Committee has approved a major Menendez-Risch bill resetting U.S. relations with China. Senate Commerce is expected to hold a markup on a Schumer-Young plan authorizing $100 billion for advanced research and manufacturing. Warner and Cornyn are looking for tens of billions of dollars to aid the U.S. semiconductor industry.
The White House weighed in on the Schumer-Young bill this week by saying they looked forward to working with Congress to "further shape" it. Yikes!
What's needed here is a lot of political will and a lot of money.
Guns
→ Connecticut Democratic Sens. Chris Murphy and Richard Blumenthal are working to build support for any gun control measure that can get 60 votes. House Democrats have pushed for expanding background checks, but that's not going to pass the Senate. There's a lot of attention being given to "red flag" laws, which would allow families or law enforcement to get a court order removing guns from someone found to be a threat to themselves or others. Big problems remain on getting any deal here, no matter how tragedies the nation suffers.
Ronna McDaniel will speak at House GOP retreat
RNC Chair Ronna McDaniel will headline the Monday lunch during the House GOP retreat in Orlando next week.
Also on the bill: Rep. Tom Emmer of Minnesota, the National Republican Congressional Committee chair, and Dan Conston, the head of the American Action Network and Congressional Leadership Fund, who will both give political briefings.
Ari Fleischer and Sarah Huckabee Sanders are also expected to attend and speak.
GOP says Pelosi hasn't given them anything on Jan. 6 commission
Speaker Nancy Pelosi has made some major concessions on a proposed bipartisan commission to look into the deadly Jan. 6 attack on the Capitol.
First Pelosi agreed that the panel should be evenly split between the two parties. And then Pelosi conceded that Republicans would have a say on any subpoenas the commission issues. These were big changes from her original proposal, which is based on the 9/11 commission. For Pelosi, the only real outstanding issue is the scope of the investigation.
But there's a problem, at least as far as Republicans are concerned: they're not sure what she's talking about. 
GOP sources close to Senate Minority Leader Mitch McConnell (R-Ky.) and House Minority Leader Kevin McCarthy (R-Calif.)  say neither they nor their staffers have gotten any proposal from Pelosi. McConnell and McCarthy met this week for their regularly scheduled check in. They complain that all they know about Pelosi's plan for the commission comes from the press.
With the House leaving town for two weeks, it doesn't feel like a breakthrough is imminent, not if the leaders aren't directly negotiating on the matter. We'll keep watching closely, however.
This is probably former president Donald Trump's highest profile effort to convince his supporters to get vaccinated. "Vaccine hesitancy" is higher among Republicans than Democrats to indies, so hopefully this message starts to break through.
Trump called N.Y. Post columnist Michael Goodwin: 
"I'm all in favor of the vaccine," Trump said Thursday. "It's one of the great achievements, a true miracle, and not only for the United States. We're saving tens of millions of lives throughout the world. We're saving entire countries." … 

"If we didn't have a vaccine, it would have been just like the 1918 Spanish flu," Trump said of the pandemic that took as many 100 million lives around the world. … "The vaccine is a great thing and people should take advantage of it" Trump said, before quickly adding that "nobody should be forced, we have our freedoms. But I strongly recommend it because it's a real lifesaver."
Trump does alway seem to slip in that everyone has a choice about whether they get the vaccine.
9:15 a.m.: President Joe Biden will speak at the climate summit.
9:25 a.m.: VP Kamala Harris will fly to New Hampshire.
11 a.m.: Biden will get his intelligence briefing. … The Covid-19 team will brief reporters. 
11:55 a.m.: Harris will hold a listening session on the American Jobs Plan and its investments in broadband. 
11:30 p.m.: Jen Psaki will brief alongside Interior Secretary Deb Haaland.
1:45 p.m.: Biden will get an economic briefing.
2 p.m.: Harris will tour the IBEW Local 490 in Concord.
2:40 p.m.: Harris will talk about the infrastructure bill's investments in workforce development.
2:45 p.m.: Biden will participate in a virtual Defense conference.
4:45 p.m.: Harris will return to D.C.
NYT
→ "With Few New Clotting Cases, Johnson & Johnson Pause Could Be Lifted Soon," by Noah Weiland and Sharon LaFraniere
WaPo
→ "As economy spikes, Republicans are still waiting for the 'Biden depression' that Trump predicted," by David J. Lynch
→ "University poll shows McAuliffe with significant lead in race for Democratic nomination for governor," by Gregory Schneider in Richmond
WSJ
→ "Russia Orders Some Troops to Withdraw From Ukraine Border," by Ann M. Simmons in Moscow and Georgi Kantchev in Slovyansk, Ukraine
AP
→ "Jobs are make-or-break argument for Biden in climate plan," by Ellen Knickmeyer, Christina Larson and Matthew Daley 
FT
→ "End of an era for the International Space Station as Russia departs," by Clive Cookson in London and Henry Foy in Moscow: "The International Space Station, the largest ever global collaboration in science and engineering, has been a cosmopolitan meeting point for astronauts for two decades.
"This month alone a Russian Soyuz rocket lofted a US astronaut and two Russian cosmonauts to the orbiting laboratory 420km above the Earth's surface on April 9. Eight days later another Soyuz rocket carried a different American-Russian trio back to Earth — and on Friday, weather permitting, a US SpaceX craft will take two more Americans, a Japanese and a Frenchman up to the 23-year-old station.
"Such varied va-et-vient, however, is coming to an end. Russia announced this week that it will withdraw from the $150bn ISS in 2025, bringing to a close a remarkable period of international co-operation that dates back in its planning to the perestroika period at the end of the cold war."
Enjoying Punchbowl News AM?
Subscribe 10 friends with your unique link (below) and get a Punchbowl News hat!
You currently have: 0 referrals
Was this email forwarded to you? Sign up https://punchbowl.news
Punchbowl News All Rights Reserved
You are subscribed to our Punchbowl News AM list
Crucial Capitol Hill news AM, Midday, and PM—5 times a week
Join a community of some of the most powerful people in Washington and beyond. Exclusive newsmaker events, parties, in-person and virtual briefings and more.
Subscribe to Premium
The Canvass Year-End Report
And what senior aides and downtown figures believe will happen in 2023.
Check it out
A message brought to you by RTX
We're taking smarter steps toward a sustainable future. By investing in hybrid-electric propulsion and developing systems that operate on alternative fuels, we're creating a safer, more connected world. Learn more at RTX.com