Every issue of the Punchbowl News newsletter, including our special editions, right here at your fingertips.
Join the community, and get the morning edition delivered straight to your inbox.
A message brought to you by SourceAmerica
SourceAmerica® connects government customers and other organizations to a national network of nonprofit agencies that hire a talented segment of the workforce – people with disabilities. To learn more, visit SourceAmerica.org.
BY JOHN BRESNAHAN, ANNA PALMER AND JAKE SHERMAN
Is Mitch McConnell intentionally provoking Chuck Schumer?
Unless you've been living under a rock with noise-canceling headphones on, you know that the left has been clamoring for Schumer to blow up the legislative filibuster. Progressive groups are spending hundreds of thousands of dollars calling for it to happen. Adam Jentleson has made a cottage industry out advocating for the elimination of the 60-vote threshold. Rep. Alexandria Ocasio-Cortez — a possible primary challenger to Schumer — wants it gone. Barack Obama too. Even former Senate Majority Leader Harry Reid (D-Nev.), Schumer's predecessor, says it's a matter of when, not if, the filibuster is gets thrown out.
So what is McConnell's first ask of Schumer? To guarantee Schumer won't do the very thing that most of his party wants to see him do.
And that's what's holding up the entire Senate — McConnell's ask of Schumer to guarantee he won't blow up the filibuster. The chamber can't efficiently function without an organizing resolution, and without some clarity on the filibuster, they won't have an organizing resolution. And that's why President Joe Biden's nominees are moving slowly in the new president's first week. Despite being in the minority, Republicans still technically chair committees.
It's not clear when McConnell and Schumer will cut a deal. Everyone was very polite this week, but each day that goes by ratchets up the pressure on the two leaders. 
The business of the nation is getting hung up. Speaker Nancy Pelosi told donors on a Zoom call Thursday night that she wanted to pass Biden's Covid relief bill in two weeks using budget reconciliation. But Pelosi has to wait until mid-February now because the Senate isn't yet organized. And the Senate isn't organized yet because of the impasse over the filibuster.
So what's the way out? What is McConnell's endgame here? Schumer's? McConnell will push Schumer as far as he can, but the Kentucky Republican knows Schumer can't give in on this, not in his first showdown as majority leader.
The harder McConnell pushes, in fact, the more it helps Schumer by making McConnell look unreasonable. This becomes more true the longer it goes on, so McConnell has to judge this carefully. Schumer  and the White House also know that if the New York Democrat caves to McConnell here, then Biden's progressive legislative agenda is dead before it even gets rolled out.
McConnell, for his part, has several arguments, some institutional, some political. First, whatever goes around, comes around. Democrats weakened the filibuster on nominations in 2013 to push through Obama's executive-branch nominees. And then, in 2017, Republicans went nuclear to put Neil Gorsuch on the Supreme Court. So if Democrats do this now, they'll pay a price the next time there's a GOP president and GOP Congress. Second, without the filibuster, the Senate will continue to morph into the House — the majority just rolls over the minority. 
Third, if Democrats get rid of the filibuster, then 2022 senators in swing states — read Mark Kelly — are going to have to take some politically tough votes. Fourth, McConnell notes that 26 Senate Democrats and now Vice President Kamala Harris signed a 2017 letter saying they wanted to keep the 60-vote threshold. There are several Democrats who are on McConnell's side right now:  Sens. Joe Manchin (W-Va.), Jon Tester (Mont.), Kyrsten Sinema (Ariz.) and a few others. But if this standoff drags out, even these Democrats might begin to side with Schumer.
And finally, some of this is GOP frustration at the upcoming impeachment trial of former President Donald Trump.
In the end, the two leaders may have to settle for a verbal agreement, a truce of sorts. Schumer commits to keeping the filibuster, as long as McConnell agrees to work in a reasonable manner. 
Alternatively, Schumer could just blow up the filibuster as part of the organizing resolution, if he can get all his Democrats in line.
Or a bipartisan group of senators may get tired of waiting and force the leaders into a deal.
We'll stay on it.
Punch Card: Summary of new Biden executive orders
Also: Kevin Hassett, a top Trump economic adviser, is supportive of Biden's $1.9-trillion Covid relief plan, via CNN. 
PRESENTED BY THE NATIONAL RETAIL FEDERATION
Retailers have been on the front lines throughout the pandemic and have learned a great deal about how to keep employees and customers safe. The industry has invested billions of dollars in protective equipment, new methods of shopping and re-engineered stores to promote social distancing.
Problem Solvers Caucus grows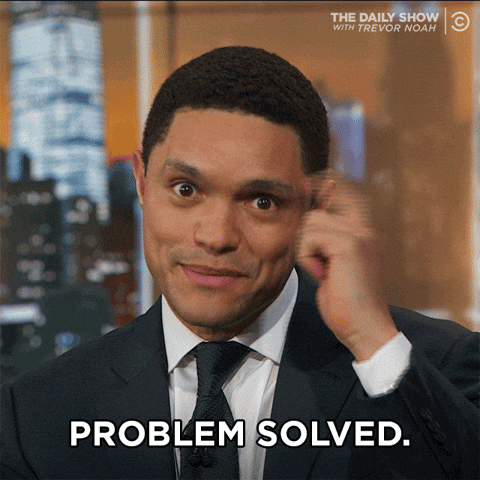 One of the trends we've noticed in this Congress is that middle-of-the-road caucuses are getting larger and attempting to grab more power. We noted yesterday that the bipartisan Senate group that helped lay the groundwork for a Covid deal grew to 16 — the Senate Sweet 16™, as we're calling it. 
News here from the House: The Problem Solvers Caucus has grown to 56 members, evenly split between Republicans and Democrats. Rep. Josh Gottheimer (D-N.J.) and Tom Reed (R-N.Y.) chair this group.
The PSC plans to meet weekly with the Senate Sweet 16™ to organize and plot their strategy. This kind of cross-chamber planning and strategizing is new, and notable — especially in a narrowly divided Congress.
We — read Jake — have dogged the Problem Solvers Caucus a good deal, but both of these groups have an opportunity here if they play their hand right. In the Senate, if a bipartisan group of 16 is literally unstoppable if they stick together. Even one lawmaker can change the trajectory in the Senate. 
But, with the margins so close in the House, the Problem Solvers Caucus can also have a real impact. If the 56-group caucus has a clear, unambiguous position, and makes it plain that there will be legislative repercussions for skirting their wants and desires, they can force the leadership into taking them very, very seriously. Fifty-six lawmakers is a large caucus, and there will be challenges in getting them on the same page. That's not to say it's impossible. Gottheimer has relationships in this administration, and Reed has already been in touch with the White House. 
We aren't suggesting that the PSC turn into the Freedom Caucus, and blow up plans that they don't agree with. But we are suggesting that there may be a middle ground that involves setting an agenda with the Senate and making clear that elements of it need to be followed.
POLITICO: "'We feel incredibly betrayed': Thousands of Guardsmen forced to vacate Capitol," by Lara Seligman, Natasha Bertrand and Andrew Desiderio: "Thousands of National Guardsmen were allowed back into the Capitol Thursday night, hours after U.S. Capitol Police officials ordered them to vacate the facilities, sending them outdoors or to nearby parking garages after two weeks pulling security duty after the deadly riot on Jan. 6. …
"'Yesterday dozens of senators and congressmen walked down our lines taking photos, shaking our hands and thanking us for our service. Within 24 hours, they had no further use for us and banished us to the corner of a parking garage. We feel incredibly betrayed,' the Guardsman said."
WaPo: "The fortress around downtown D.C. is being dismantled. But heightened security may remain," by  Emily Davies, Michael Brice-Saddler and Peter Hermann: "Mayor Muriel E. Bowser (D) requested that the D.C. National Guard be on 'standby' until Jan. 30 as part of an ongoing effort to present an "enhanced posture to deal with the threat of white extremism" in the city, she said at a news conference Thursday.
"D.C's homeland security director, Chris Rodriguez, added that the city is working with the U.S. Secret Service and the Biden administration to evaluate security tactics and strategies, such as whether all joint sessions of Congress should be designated National Special Security Events.
"Much of the armed encampment in downtown Washington, however, will be gone by the end of Sunday. Bowser said National Guard members from out of town would leave the city in waves beginning Thursday. The Secret Service announced that this week's National Special Security Event, which allows for intensified public safety measures, ended at noon Thursday."
PRESENTED BY THE NATIONAL RETAIL FEDERATION
More on Rep. Andy Harris and a gun
A bit more on whether GOP Rep. Andy Harris of Maryland tried to bring a gun onto the House floor Thursday night before being stopped by U.S. Capitol Police. This would be a direct violation of Speaker Nancy Pelosi's new policy. Matt Fuller, an experienced and respected Capitol Hill reporter from HuffPo, said he did. 
Here's the comment from Harris' office, and please note it's not a denial — via Fox 45 in Baltimore: "Because his and his family's lives have been threatened by someone who has been released awaiting trial, for security reasons, the Congressman never confirms whether he nor anyone else he's with are carrying a firearm for self-defense. As a matter of public record, he has a Maryland Handgun Permit. And the congressman always complies with the House metal detectors and wanding. The Congressman has never carried a firearm on the House floor."
NYT: "Biden Unveils National Strategy That Trump Resisted," by Sheryl Gay Stolberg …
… "Biden Inherits a Vaccine Supply Unlikely to Grow Before April," by Sharon LaFraniere and Noah Weiland: "But federal health officials and corporate executives agree that it will be impossible to increase the immediate supply of vaccines before April because of lack of manufacturing capacity. The administration should first focus, experts say, on fixing the hodgepodge of state and local vaccination centers that has proved incapable of managing even the current flow of vaccines.
"President Biden's goal of one million shots a day for the next 100 days, they say, is too low and will arguably leave tens of millions of doses unused. Data collected by the Centers for Disease Control and Prevention suggests that the nation has already reached that milestone pace. About 1.1 million people received shots last Friday, after an average of 911,000 people a day received them on the previous two days.
… "Banished by Trump but Brought Back by Biden, Fauci Aims to 'Let the Science Speak'" by Michael Shear … 
… "In Biden's Washington, Democrats and Republicans Are Not United on 'Unity'," by Peter Baker: "In his Inaugural Address on Wednesday and in other public appearances, Mr. Biden reached out to Republicans with messages of conciliation, vowing to work together to tackle the nation's enormous challenges — a starkly different tone than President Donald J. Trump typically took. But in Mr. Biden's opening hours at least, the outreach was more about words and symbols than tangible actions.
"He did not appoint any members of the opposition party to his cabinet, as Presidents Bill Clinton, George W. Bush and Barack Obama did, and many of the executive orders he signed in his first two days in office were aimed at reversing Mr. Trump's policies and enacting liberal ideas, not finding common ground. He has offered no examples of Republican priorities he was willing to adopt in the interest of bipartisan cooperation nor described what compromises would be acceptable to win congressional approval of his initiatives."
WaPo: "Rainbows vs. 'play ball!': Biden's call for unity faces test in fractured Congress," by Paul Kane
… Margaret Sullivan: "The media can be glad for the Biden White House's return to normalcy. But let's not be lulled." … 
… "NATO Secretary General Jens Stoltenberg says 'need to rebuild trust' after Trump," by Michael Birnbaum: "'There is a need to rebuild trust between Europe and the United States,' Stoltenberg said in an interview. 'I don't believe in 'America alone.' I don't believe in 'Europe alone.' I believe in North America and Europe together.'" … 
AP: "After Trump setbacks, Kim Jong Un starts over with Biden," by Kim Tong-Hyung in Seoul, South Korea
PRESENTED BY THE NATIONAL RETAIL FEDERATION
10:30 a.m.: The Senate will vote on the confirmation of Lloyd Austin to run the Pentagon. 
Noon: Joe Biden and Kamala Harris will have lunch in the private dining room. 
12:30 p.m.: Jen Psaki and NEC Director Brian Deese will hold a press briefing.
2 p.m.: Biden and Harris will receive a briefing on the state of the economic recovery. 
2:45 p.m.: Biden will deliver remarks on the economic crisis and sign executive orders.
PRESENTED BY THE NATIONAL RETAIL FEDERATION
Subscribe 10 friends with your unique link (below) and get a Punchbowl News hat!
You currently have: 0 referrals
Crucial Capitol Hill news AM, Midday, and PM—5 times a week
Join a community of some of the most powerful people in Washington and beyond. Exclusive newsmaker events, parties, in-person and virtual briefings and more.
Subscribe to Premium
The Canvass Year-End Report
And what senior aides and downtown figures believe will happen in 2023.
Check it out
A message brought to you by SourceAmerica
SourceAmerica® connects government customers and other organizations to a national network of nonprofit agencies that hire a talented segment of the workforce – people with disabilities. To learn more, visit SourceAmerica.org.