Every issue of the Punchbowl News newsletter, including our special editions, right here at your fingertips.
Join the community, and get the morning edition delivered straight to your inbox.
A message brought to you by RTX
We're taking smarter steps toward a sustainable future. By investing in hybrid-electric propulsion and developing systems that operate on alternative fuels, we're creating a safer, more connected world. Learn more at RTX.com
BY JOHN BRESNAHAN, ANNA PALMER AND JAKE SHERMAN
WITH MAX COHEN AND CHRISTIAN HALL
Happy Friday morning, everyone.
Late last night, after more than six hours of delay and backroom negotiations, Senate Majority Leader Chuck Schumer announced that next week's recess would be canceled and senators will return Tuesday to take up voting rights legislation. If Republicans block that package – and they will – Schumer threatened to have a vote on changing the Senate's filibuster rules. 
Schumer doesn't have the votes to win either of those fights. But after Schumer and President Joe Biden have gone this far playing a losing hand on these two high-profile issues, they've apparently decided to ride it all the way to the bitter end, even if it means exposing vulnerable Democratic senators to a politically difficult vote. That's some interesting member management. 
After vowing for days that the Senate would act by Martin Luther King Jr. Day – Monday – on voting rights legislation, Schumer reset that deadline.
"Due to the circumstances regarding Covid and another potential [hazardous] winter storm approaching this weekend, the Senate will adjourn tonight," Schumer announced. "However, we will be postponing recess so the Senate can vote on voting rights." On Tuesday, the Senate will take up a House-passed package that includes the Freedom to Vote Act and the John Lewis Voting Rights Advancement Act.
Schumer added: 
"Make no mistake, the United States Senate will for the first time this Congress debate voting rights legislation beginning on Tuesday. Members of this chamber were elected to debate and vote, particularly on an issue as vital to the beating heart of our democracy as this one. And we will proceed.

"And if the Senate Republicans choose obstruction over protecting the sacred right to vote, as we expect them to, the Senate will consider and vote on changing the Senate rules – as his been done many times before – to allow passage of voting rights legislation."
Of course, the rules change that Schumer is calling for will fail. Some senators were texting us last night with the hope that Schumer will stack all the votes on Tuesday and then leave town, giving the Senate essentially a two-week recess.
An unhappy new year for Democrats
Schumer's remarks capped an absolutely brutal week for the Biden administration and the Senate Democratic leadership, one filled with miscues, missteps and miscalculations. In fact, it's been a tough month, ever since Sen. Joe Manchin (D-W.Va.) went on Fox News to derail the Build Back Better Act – President Joe Biden's top legislative priority – a week before Christmas.
This week, though, was especially painful. Consider:
→ Omicron-related Covid cases continue to surge nationally, although they may have peaked in the Northeast.
→ Media outlets are doing stories on why grocery store shelves are empty. This is never a good sign.
→ Biden went to Georgia to talk about voting rights. The trip was, at least partially, marred by the fact that Stacey Abrams and voting rights groups didn't show up for the Biden event. 
→ The president's fiery speech in Georgia was cheered by the base, yet criticized by some in Democratic leadership. Senate Majority Whip Dick Durbin (D-Ill.), for instance, said it might've gone a little too far. Speaker Nancy Pelosi had some tips for Biden as well:
"The only criticism I would make, too, I wouldn't say they were criticisms – observations. Nobody knows who Bull Connor is. If we're making the case to say we're going to be w Martin Luther King or Bull Connor – who's that? Are we going to be with Martin Luther King … and John Lewis or the people who unleashed the fierce dogs on them. That's who Bull Connor is. Strom Thurmond? Not a lot of us have a lot of happy memories about Strom Thurmond."
→ Not long after Biden returned to D.C., Senate Minority Leader Mitch McConnell – who the president calls a longtime friend – was on the floor railing against the speech. McConnell slammed Biden's remarks as "incorrect, incoherent, and beneath his office." Biden, who was visiting the Capitol to pay his respects to the late Sen. Harry Reid (D-Nev.), dropped by McConnell's office for a brief visit. McConnell wasn't in. 
→ For the third time in the last several months, Biden came to the Hill only to leave empty handed. It happened twice before during the House debate over the  Build Back Better Act. On Thursday, Biden planned a trip to the Capitol, only to be upstaged by first-term Democratic Sen. Kyrsten Sinema (Ariz.). Sinema went to the floor shortly before the president got there to say she wasn't going to support efforts to get rid of the filibuster, as Biden has demanded. 
Following a lunch with Senate Democrats, Biden told reporters he had no idea whether he could pass voting rights legislation. And shortly after Biden left, Manchin issued a lengthy statement saying he'd never weaken the filibuster. Biden later had the pair to the White House for a "candid and respectful exchange of views about voting rights." But there's no sign their positions have changed, and neither senator issued a statement afterward.
→ The Supreme Court on Thursday rejected the Biden administration's "vaccine or test" mandate for large employers, another blow to the president's plan to try to contain Covid. The high court let stand a separate mandate for health-care workers, however.
→ The December inflation report released on Wednesday by the Bureau of Labor Statistics showed consumer prices rising at the fastest rate in nearly 40 years. This may have put a final nail in the coffin of the Build Back Better Act in its current form.
→ The latest Quinnipiac poll showed Biden's job approval rate at 35%, with his disapproval at 54%. If you dig into the data, it's even worse than just that bad topline. Biden is deep underwater on his handling of both Covid and the economy.  
→ The Biden administration is taking criticism from the moderate and progressive wings of the party, and at the moment, their entire agenda is completely stalled. The White House's retort is that it is doing hard things and these hard things take time and, well, they're hard.
After noting that Biden hasn't given up on BBB or voting rights, White House Press Secretary Jen Psaki told reporters on Thursday: "Our effort is to do hard things, try hard, and keep at it… We can certainly propose legislation to see if people will support bunny rabbits and ice cream, but that wouldn't be very rewarding to the American people."
Here are some data points about just how stalled the Democrats' agenda is:
→ The BBB is nowhere. We imagine much of February will be spent trying to revitalize it ahead of the State of the Union March 1.
→ Schumer's best hope for a legislative victory might be a bipartisan group with Manchin, Sinema and some Republicans hashing out a modest compromise on the Electoral Count Act.
→ What happened to USICA?
→ Remember criminal justice reform?
→ Gun control?
→ Budget talks have begun. But we'll have to see how they end up before the Feb. 18 deadline.
Biden did have some good news this week. He nominated a very diverse set of new members to the Federal Reserve. That news was buried in the 8 o'clock hour Thursday night.
Did you know more than half of every dollar spent on medicines goes to someone who doesn't make them? There's a long line of middlemen, like PBMs and insurers, collecting a significant portion of what you pay for medicine. The share of total spending for brand medicines received by the supply chain and other stakeholders increased from 33% in 2013 to 50.5% in 2020. Learn more.
The rank-and-file rush to ban lawmakers from trading stocks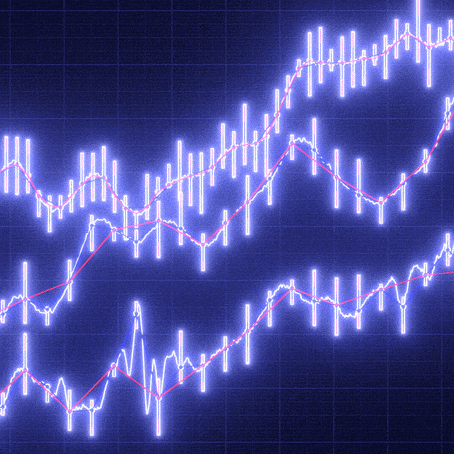 Banning lawmakers and senior aides from buying and selling stocks is becoming Congress' issue du jour. In recent weeks, lawmakers in both parties have introduced a flurry of bills aiming at reining in the financial trading options available to their fellow pols and their families.
The issue rose to the fore when several senators were ensnared in scandals for allegedly trading on privileged information at the beginning of the Covid pandemic. Sen. Richard Burr (R-N.C.) and his brother are under investigation by the SEC for actions taken in early 2020, although the retiring lawmaker has avoided any criminal charges.
But congressional stock trading recently returned to the public consciousness when an Insider investigation found that dozens of members of Congress and aides were apparently in violation of the STOCK Act, the existing law that regulates congressional trading, including when transactions are reported. NPR reported in September that some investors even use public disclosure forms to study what lawmakers and their spouses are buying and selling, and then do the same themselves.
Speaker Nancy Pelosi – whose personal wealth has long been an area of criticism –  faced a backlash last month after saying she was opposed to banning members from trading stocks. "We are a free-market economy," Pelosi said. "They should be able to participate in that."
Sensing an opening to outflank Democrats, House Minority Leader Kevin McCarthy told us this week he's considering a ban on all stock trades by members if Republicans take control of the House in the midterm elections.
Following McCarthy's comments, the rush by members and senators to offer bills calling for stock trading bans has neared a critical mass. Below, we break down the leading proposals to regulate lawmakers and their financial portfolios and transactions while serving in Congress. 
We'll first note that insider trading by lawmakers and aides is already illegal under federal law, both civil and criminal. Lawmakers can't use insider info for their own gain any more than a corporate official or Wall Street exec.
Secondly, none of these bills has even gotten a hearing up until now, although that may change if rank-and-file lawmakers keep pressuring their leadership.
→ The Ban Conflicted Trading Act
Sponsored by Sen. Jeff Merkley (D-Ore.) and Rep. Raja Krishnamoorthi (D-Ill.), the Ban Conflicted Trading Act prohibits members of Congress from trading stocks when in office or forces them to put their stocks in a blind trust. This act also applies to senior congressional staff.
Introduced by Rep. Abigail Spanberger (D-Va.), the TRUST in Congress Act requires members of Congress to put their investments in a blind trust. This act also applies to congressional spouses and their dependent children.
→ Ban Congressional Stock Trading Act
The bill recently introduced by freshman Sens. Jon Ossoff (D-Ga.) and Mark Kelly (D-Ariz.) will require all lawmakers, their spouses, and dependent children to use a blind trust for their stock portfolios. If lawmakers violate the law, they would be fined their full congressional salary.
→ Banning Insider Trading in Congress Act
Sen. Josh Hawley (R-Mo.) introduced this bill, which would also force members and their spouses to place stocks in a blind trust. While similar to Ossoff-Kelly bill, Hawley's proposal doesn't apply to dependent children. Another difference is the penalty; Hawley's bill would force lawmakers to return their stock profits to the Treasury Department.
→ Angie Craig bill
Rep. Angie Craig (D-Minn.) announced Thursday she'd introduce a bill requiring all members of Congress to sell their individual stocks, in addition to banning them from owning individual stocks when in Congress.
FT this morning: "Washington's Wall Street problem: should the powerful be allowed to trade?" by James Politi and Lauren Fedori
→ Senate Majority PAC is purchasing a $1 million ad buy in Wisconsin that paints Sen. Ron Johnson (R-Wis.) as the embodiment of the D.C. swamp for breaking his pledge to only serve two terms.
"Ron Johnson's deep in the swamp. Out for himself, not for us," the ad says, while adding the Republican's net worth doubled in office.
The Democratic PAC's ad buy mirrors the existing playbook against Johnson. To date, attacks have strayed away from focusing on Johnson's ties to former President Donald Trump and his vaccine skepticism. Instead, Democrats are blasting Johnson as a corrupt, wealthy politician seeking to enrich himself.
Here's the 30-second clip, featuring some memorable edited shots of Johnson floating in an actual swamp.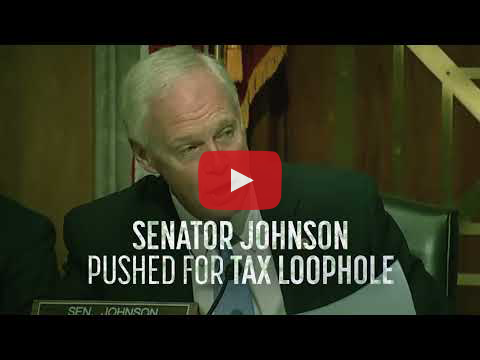 → Sean Parnell, who dropped out of the Pennsylvania Senate race following a particularly nasty custody battle, has endorsed longtime hedge fund executive Dave McCormick, according to Fox News.
According to a new report, more than half of every dollar spent on brand medicines goes to someone who doesn't make them.
10 a.m.: President Joe Biden will get his intelligence briefing.
11:45 a.m.: White House Press Secretary Jen Psaki and FEMA Administrator Deanne Criswell will brief.
12:30 p.m.: Biden will speak about the bipartisan infrastructure law.
6 p.m.: Biden will leave the White House for Wilmington, Del., where he will arrive at 6:55 p.m.
NYT 
→ "North Korea Fires 2 Ballistic Missiles After Lashing Out Over Sanctions," by Choe Sang-Hun in Seoul
→ News Analysis: "Fear of Russia Brings New Purpose and Unity to NATO, Once Again," by Steve Erlanger in Brussels
WaPo
→ "Biden scrambles on testing amid forecasts that omicron may soon peak in the U.S.," by Yasmeen Abutaleb
AP
→ "Supreme Court halts COVID-19 vaccine rule for US businesses," by Mark Sherman and Jessica Gresko
→ "Analysis: Biden overshoots on what's possible in divided DC," by Zeke Miller, Colleen Long and Josh Boak
Bloomberg
→ "Cyberattack Hits Ukraine Official Sites Amid Russia Tensions," by Alberto Nardelli, Vladimir Kuznetsov, and Daryna Krasnolutska
Did you know that PBMs, hospitals, the government, insurers, and others received a larger share of total spending on medicines than biopharmaceutical companies? That's right, more than half of spending on brand medicines goes to someone who doesn't make them.  Let's fix the system the right way and ensure more of the savings go to patients, not middlemen. Read the new report.
Enjoying Punchbowl News AM?
Subscribe 10 friends with your unique link (below) and get a Punchbowl News hat!
You currently have: 0 referrals
Was this email forwarded to you? Sign up https://punchbowl.news
Punchbowl News All Rights Reserved
You are subscribed to our Punchbowl News AM list
Crucial Capitol Hill news AM, Midday, and PM—5 times a week
Join a community of some of the most powerful people in Washington and beyond. Exclusive newsmaker events, parties, in-person and virtual briefings and more.
Subscribe to Premium
The Canvass Year-End Report
And what senior aides and downtown figures believe will happen in 2023.
Check it out
A message brought to you by RTX
We're taking smarter steps toward a sustainable future. By investing in hybrid-electric propulsion and developing systems that operate on alternative fuels, we're creating a safer, more connected world. Learn more at RTX.com