Every issue of the Punchbowl News newsletter, including our special editions, right here at your fingertips.
Join the community, and get the morning edition delivered straight to your inbox.
PRESENTED BY PRATT & WHITNEY, AN RTX BUSINESS
BY JOHN BRESNAHAN, ANNA PALMER AND JAKE SHERMAN
There is near unanimity on this: The House Democratic impeachment managers did a very good job presenting the case to find former President Donald Trump guilty of inciting his supporters to attack the Capitol on Jan. 6. You may agree with it, you may not, but it was linear, logical, emotionally compelling, and, at times, a highly eloquent effort.
Now it's time for Trump's team to present its case. To label their effort so far as "uneven" would be generous. 
Here's our SWOT analysis of Team Trump.
Strengths: Bruce Castor and David Schoen have truly one principal strength that we can discern: A Senate Republican Conference that's pretty much in lockstep behind the idea of acquitting Trump. Some Republicans believe he did nothing wrong — not many, but some — while the vast majority of GOP senators are convinced the trial itself is improper, and they say that Democrats have misused the impeachment process to punish the former president. Whatever the case is, it seems exceedingly unlikely 17 Republicans will vote to convict him. There's a saying on Capitol Hill: When you have the votes, vote. And that's what Castor, Schoen and Senate GOP leaders plan to do. The Trump defense will make a presentation for three or four hours today, and then rest their case.
Weaknesses: Castor is a weakness. Senators say that on and off the record. And he'll be at the wheel after today because Schoen, an observant Jew, does not work on the Sabbath, which begins tonight at sundown and ends Saturday at sundown. That could be detrimental for Team Trump. If senators have to sit through another round of Castor rambling about senators he knows and likes, they may stage a walkout. OK that's a joke, but you get the point. 
Another obvious weakness is that Team Trump doesn't have nearly as compelling an argument as the prosecution. Their position is, essentially, that Trump should be acquitted because A) the trial is unconstitutional, B) Trump asking people to go to the Capitol is protected speech, C) Trump used the word "peacefully" once in his speech, D) there was no due process in the House. And they'll argue, in part, that impeaching Trump will not unify the country — a laughable legal and substantive argument that will elicit sneers from Democrats and even some Republicans.
Here's what Schoen told the Capitol Hill press corps last night. "They built sort of a false dichotomy here, either you condemn what he said and find him guilty or, there's no middle ground there is no possibility of thinking what he said, maybe, you know, was inappropriate. I happen to think if you analyze that speech that, first of all, under no circumstances could be incitement, it's a powerful speech, but when you use the word 'fight' most of the times during the case, it's clear he's talking about legislators fighting for our rights, people fighting to advocate and you know everyone likes to overlook the word 'peacefully' in there."
Opportunities: The only real opportunity Team Trump has is to wrap this up as quickly as possible and move on with their lives. The Senate is tired of this trial. Senators are getting bored, frustrated and plain angry. 
Threats: There are plenty of potential pitfalls for this team. There are six Republicans who seem like they are in play to convict: Sens. Pat Toomey (Pa.), Mitt Romney (Utah), Susan Collins (Maine), Lisa Murkowski (Alaska), ​Ben Sasse (Neb.) and Bill Cassidy (La.). If any additional Republicans vote to convict, that's a big deal and a big loss for this legal team. For example, Sen. Tommy Tuberville (Ala.) told us in the Capitol last night he is considering voting to convict because the impeachment managers were so effective. We doubt he will, but that illustrates how well the prosecution did. 
One more observation: Schoen complained last night to reporters that this is nothing like a trial. Here's what he said:
"There's no possible way any of this evidence in any kind of courtroom any place would ever go in. I fight every day of my life to protect the rights of the accused … This is like a nightmare to me. I've never heard of such a thing with such no due process … It's pretty shocking the United States Senate, the Senate allows that."
Well, this isn't a courtroom, and no, it's not a trial. It's a political process with far different rules. And the sooner you accept that, the better off you are. For example, Trump's team huddled with Sens. Lindsey Graham (R-S.C.), Ted Cruz (R-Texas) and Mike Lee (R-Utah) Thursday evening. The jury huddling with the defense would never be allowed in a trial.
Once the defense rests, the senators are allowed to ask questions for up to four hours. They don't need to use all that time.
Then the issue of whether the Senate will subpoena additional witnesses or more documents will come up. It doesn't seem like either side wants that, and senators themselves are saying they're not interested in calling witnesses.
If Senators decide against witnesses and documents, it's onto closing arguments. Four hours have been allotted to this phase of the trial, although it isn't clear whether both sides would use the entirety of their time.
From there, the senators will deliberate, and then they vote. There are no time constraints for deliberation.
Remember: Much of this will happen Saturday when Schoen is observing the Sabbath. Castor will be Republicans' guy closing out the trial. 
Punch List: NYT's Nick Fandos and Peter Baker "House Managers Rest Their Case Against Trump, but Most Republicans Are Not Swayed" 
It's time to update internet regulations
The internet has changed a lot in 25 years. But the last time comprehensive internet regulations were passed was in 1996.
We support updated internet regulations to set clear guidelines for addressing today's toughest challenges.
PUNCHBOWL NEWS x CLUBHOUSE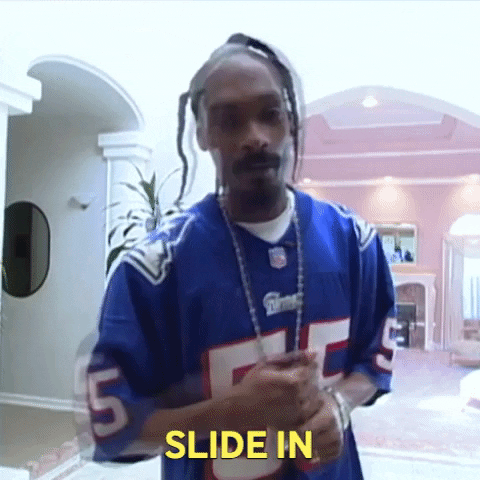 New: The House Financial Services Committee's Robinhood hearing is Jan. 18 — next Thursday. On next Tuesday night at 8 p.m., we're going to host a Clubhouse room with Rep. Patrick McHenry (R-N.C.), the top Republican on Financial Services, to discuss the hearing, the policy and the politics. Other members of the committee are going to drop in to chat, as well.
If you are a member of Congress or subject matter expert who wants in to talk, drop Jake a note at Jake@punchbowl.news. 
Add the event to your calendar here. Don't have a Clubhouse membership? Ask a friend.
Ds bypassing committees on Covid relief
Senate Democrats may bypass committees and bring the $1.9 trillion Covid-relief bill straight to the floor for an up-or-down vote, according to multiple Democratic sources.
A nearly $2-trillion bill going right to the floor without Senate hearings or any committee markups. Yeah.
Democratic leaders are eying this strategy because time is tight. The White House and Democratic leaders in both chambers have set a March 14 deadline to pass a bill. That's when federal unemployment benefits expire.
This kind of play has been run before, and it will save Senate Majority Leader Chuck Schumer (D-N.Y.) and the White House some time. Republicans did it in 2017 when they tried to push through an Obamacare repeal bill without first taking it to committee. Just noting here that the Obamacare effort failed spectacularly. That's not saying this effort will fail too, we're just noting the risk.
Here's how it could work: The House will take up their version of the Covid reconciliation bill the week of Feb. 22. Assuming it passes — all this is moot if it doesn't, of course — then House and Senate leaders will "preconference" any big issues between the two chambers. That means they'll talk it out privately. Schumer then would put the House-passed bill on the floor. If the Senate alters the House bill, Schumer will do so only after conferring with his senators Speaker Nancy Pelosi. Then that revised bill will get a Senate vote. Covid relief will be a reconciliation package, so it only needs a majority vote to get through the Senate, not the typical 60 votes required to break a Republican filibuster. The Senate-passed bill will then be sent back to the House for another vote. If the House approves the measure, it will go to Biden for his signature.
The upside of this tactic is that it saves time, something Democrats don't have a lot of if they're going to make the March 14 deadline.
The downside is that whatever Schumer will put on the floor will be a "leadership bill" and may not have the support of rank-and-file Senate Democrats. If the bill doesn't go through committee, some senators won't feel buy in. This is what happened to Republicans when they tried to repeal Obamacare in 2017. The late Sen. John McCain (R-Ariz.) voted no and sank the effort. When Republicans subsequently did a tax cut bill under reconciliation that year, they purposely constructed an extensive committee process. 
9:30 a.m.: President Joe Biden and VP Kamala Harris will receive their intelligence briefing.
11:15 a.m.: Biden and Harris will meet with governors and mayors about his American Rescue Plan. Governors going: Andrew Cuomo of New York, Asa Hutchinson of Arkansas, Michelle Lujan Grisham of New Mexico and Larry Hogan of Maryland. Mayors include: Keisha Lance Bottoms of Atlanta, Latoya Cantrell of New Orleans, Mike Duggan of Detroit, Francis Suarez of Miami and Jeff Williams of Arlington, Texas. 
12:30 p.m.: Jen Psaki will brief.
12:45 p.m.: Biden and Harris will have lunch.
1:30 p.m.: Biden and Harris will meet with Treasury Secretary Janet Yellen.
5:30 p.m.: Biden will leave for Camp David, where he'll stay for the weekend.
CBS: "CDC considering classifying schools into color-coded zones for reopening​," by Sara Cook and Bo Erickson
NYT: "One Thing Biden and His Staff Refuse to Discuss: Trump's Impeachment Trial," by Annie Karni and Maggie Haberman
"Former Lincoln Project Staff Ask to Be Released From Nondisclosure Agreements," by Maggie Astor and Danny Hakim
"Democrats Push to Borrow More Money as Deficit Is Set to Shrink Slightly in 2021," by Jim Tankersley and Emily Cochrane
WaPo: "Biden administration to move Friday to rescind Medicaid work requirements," by Dan Diamond and Amy Goldstein: "The Biden administration is planning Friday to wipe out one of the core health policies of the Trump era, taking actions that will immediately rescind permission for states to compel poor residents to work in exchange for receiving Medicaid benefits.
"Federal health officials will withdraw their predecessors' invitation to states to apply for approval to impose such work requirements and will notify 10 states granted permission that it is about to be retracted, according to a draft plan obtained by The Washington Post and confirmed by two individuals familiar with the decision, who spoke on the condition of anonymity because they were not authorized to discuss the matter publicly."
"Former FBI official, a Navy veteran, is 'key figure' in Jan. 6 riot, prosecutors allege," by Rachel Weiner and Spencer S. Hsu
"Biden plows ahead on pandemic agenda — with an eye on Trump's trial," by Anne Gearan
WSJ: "GameStop Mania Is Focus of Federal Probes Into Possible Manipulation," by Dave Michaels
WSJ Editorial Board: "As the Republican Party debates its best way forward, some of the GOP's self-appointed popes want to excommunicate anyone who worked for Mr. Trump. Would the country have been better off the past four years with a low-caliber Vice President devoid of higher loyalties? The events of Jan. 6 proved that claim wrong.
"On the other hand, some of Mr. Trump's most avid fans look upon Mr. Pence as a political Judas because he refused to act in an unconstitutional fashion. This replaces loyalty to the Constitution with loyalty to one man, Donald Trump. Mr. Castro is right that Mr. Pence is a patriot, who upheld his constitutional duty in the face of Mr. Trump's jeers and threats. The country should remember this demonstration of principle long after it stops being a Democratic argument in an impeachment trial."
AP: "Trump returns to spotlight in trial — but not on his terms," by Jill Colvin and Jonathan Lemire
Politico: "National Republicans dive into Newsom recall push," by Alex Isenstadt
The National Republican Senatorial Committee is bringing on Matt Moon as its deputy executive director. Moon, who most recently was VP for advocacy at the Business Roundtable, has long been involved in GOP politics. He was communications director for Sen. Rick Scott's 2014 Florida governor's reelection and has also served as a senior adviser to Sen. Ron Johnson (Wis.) and as deputy research director at the RNC. Scott is chair of the NRSC, so this is an example of him bringing in his own team.
Internet regulations need an update
It's been 25 years since comprehensive internet regulations were passed.
But a lot has changed since 1996. We support updated regulations to set clear guidelines for protecting people's privacy, enabling safe and easy data portability between platforms and more.
Subscribe 10 friends with your unique link (below) and get a Punchbowl News hat!
You currently have: 0 referrals
Crucial Capitol Hill news AM, Midday, and PM—5 times a week
Join a community of some of the most powerful people in Washington and beyond. Exclusive newsmaker events, parties, in-person and virtual briefings and more.
Subscribe to Premium
The Canvass Year-End Report
And what senior aides and downtown figures believe will happen in 2023.
Check it out
PRESENTED BY PRATT & WHITNEY, AN RTX BUSINESS