Every issue of the Punchbowl News newsletter, including our special editions, right here at your fingertips.
Join the community, and get the morning edition delivered straight to your inbox.
PRESENTED BY PRATT & WHITNEY, AN RTX BUSINESS
BY JOHN BRESNAHAN, ANNA PALMER AND JAKE SHERMAN
The United States is approaching 500,000 deaths one year into the coronavirus pandemic. Say a prayer for these families as you go about your business today.
Big news everyone: Legislating is about to happen again. Congress comes back from recess, and President Joe Biden's legislative agenda is about to face a crucial few weeks.
The $1.9-trillion Covid relief package is expected on the House floor this week. In order to stay on track, Speaker Nancy Pelosi's House needs to get it through the chamber quickly. The House Budget Committee takes it up today. The bill will get a full House vote later in the week, either Friday or Saturday. We bet Saturday because it's Congress and 2021. 
The singular issue to watch at the moment is the minimum wage. We got another interesting peek at the politics around that this weekend. 
Pressure: Sen. Bernie Sanders (I-Vt.) put out a statement Saturday saying he was "confident" that the Senate parliamentarian would rule raising minimum wage is permissible in a reconciliation package. Sanders noted that the parliamentarian previously ruled that drilling in ANWR and repealing the individual mandate to buy health insurance were permissible, so certainly raising the minimum wage should be as well. There are two ways to read this: Sanders is actually confident that the parliamentarian will rule this way, or Sanders is trying to exert public pressure to ramp up the stakes on Elizabeth MacDonough, the parliamentarian. 
This week is also quite crucial for each congressional leader.
Nancy Pelosi: For Pelosi, this is like the NBA Finals — she has seven days to get a Covid relief package through a chamber with a five-seat cushion. In other words, if six of her Democrats think the package is too big, not big enough or [insert your gripe here], she's in trouble. Pelosi — much like Senate Minority Leader Mitch McConnell — rides out waves of drama with one thing in mind: The end game. Pelosi knows her goal, and somehow always is able to get there. Let's see if she can do that in 2021.
Kevin McCarthy: The House GOP leadership team actually has a ton at stake this week. Biden's White House would love nothing more than to say that the Covid bill passed the House with a bipartisan vote. And remember, all they need is one Republican to vote yes to make that claim. So, let's see if McCarthy and House Minority Whip Steve Scalise (R-La.) can hold their troops together. 
Chuck Schumer: Sens. Joe Manchin (D-W.Va.) and Kyrsten Sinema (D-Ariz.) don't want the minimum wage raised, but much of the rest of the Senate Democratic caucus does. Schumer has literally zero room to maneuver. One no vote sinks Biden's Covid plan. So Schumer has a delicate balancing act between his progressives and his moderates with the White House and 50 Senate Republicans watching every move intently. Schumer has the toughest job in Washington this Congress.
And now that Donald Trump's impeachment trial is over, it's full speed ahead for nominations to fill out Biden's Cabinet and top agency posts. Schumer has a lot to manage here as well. Biden only has a fraction of his nominees in place compared to Trump, Barack Obama and George W. Bush one month into their presidencies. Merrick Garland will appear before the Senate Judiciary Committee on Monday. Xavier Becerra — the HHS nominee — is set to testify before the HELP Committee on Tuesday and the Finance Committee on Wednesday. Deb Haaland, the Interior nominee, goes before the Energy and Natural Resources Committee on Tuesday as well. Biden's CIA and U.S. Trade rep picks will have their hearings too.
Schumer also has to set up floor votes on nominees who've already been approved in committee but need full Senate approval. The Senate will hold a cloture vote on Monday for Linda Thomas-Greenfield for U. S. Ambassador to the United Nations, with a final vote expected midweek. The Senate is also expected to easily confirm Tom Vilsack as Agriculture secretary on Tuesday. At least one more Cabinet nominee is expected on the floor this week, several are waiting in the wings.
Mitch McConnell: McConnell likewise has to hold his troops together, but that's not that hard here. There are very few Republicans who are game for the Democrats' $1.9-trillion bill. We've seen many of the gettable votes say that $1.9 trillion is too steep for them. 
Trump will speak at CPAC Sunday.
Susan Collins a no on Tanden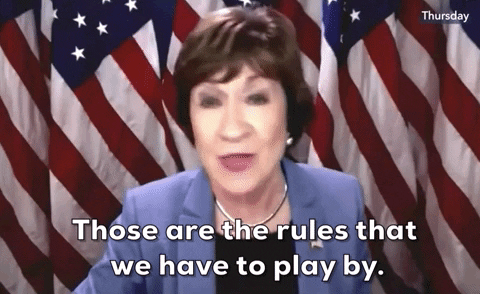 Sen. Joe Manchin's (D-W.Va.) announcement Friday that he would vote against Neera Tanden for OMB means that her confirmation is dead — unless one Republican votes for her.
Count Sen. Susan Collins (R-Maine) out. Here's her statement, which she'll put out later this morning:
The Director of OMB is responsible for overseeing the development and implementation of the federal budget and plays a significant role in any Administration's fiscal and regulatory agenda.  Congress has to be able to trust the OMB director to make countless decisions in an impartial manner, carrying out the letter of the law and congressional intent.  Neera Tanden has neither the experience nor the temperament to lead this critical agency.  Her past actions have demonstrated exactly the kind of animosity that President Biden has pledged to transcend. 

In addition, Ms. Tanden's decision to delete more than a thousand tweets in the days before her nomination was announced raises concerns about her commitment to transparency.  Should Congress need to review documents or actions taken by OMB, we must have confidence that the Director will be forthcoming.

The OMB needs steady, experienced, responsive leadership.  I will vote against confirming  Ms. Tanden. 
We get it: The White House says they aren't withdrawing her nomination. But at a certain point, they will need a Republican to vote for her to keep Tanden's nomination alive. That point is now.
 MONTHLY                 ANNUAL
 $30    $300
Punchbowl AM, Midday, PM Newsletters

Access to exclusive virtual events

Weekly Power Matrix

Real- time breaking news and insights from Capitol

Deep dives into the leaders who drive policy and politics

Access to Sunday Night Punchbowl show
Former House Energy and Commerce Committee Chair Greg Walden (R-Ore.) is hanging his own shingle. He's calling his company Alpine Advisors. The longtime former lawmaker is partnering with the Alpine Group, a well-known Washington government affairs firm, to create the new company.
"It's a separate entity that's really forward looking on strategic advice and counsel," Walden said in an interview. Walden retired in January after 22 years in Congress. "It's going to be really focused on C-suite, on strategic thinking, looking over the horizon."
Walden added: "Over the years, as I met with CEOs and other leaders, they crave to know, 'What should I be planning for? What's five years out? What's three years out? What's the government thinking? That's a new opportunity for Alpine, and a whole new way of looking at it."
Walden, who will split his time between Oregon and D.C., is under the one-year lobbying ban imposed on members and senior staff after they leave office. As for whether he will engage in traditional lobbying, Walden said, "We'll have to see" once his ban is up.
Two important things to keep in mind:
First, Walden's decision to strike out on his own while partnering with a well-established firm is an interesting development. The well-worn path from Capitol Hill to big law firms or lobbying shops over the years has narrowed in recent years. K Street operations have been under more financial pressure, and have grown weary of hiring high-profile lawmakers who expect big checks but don't want to put in long hours. Many of those lawmakers come with a handful of staffers who need jobs, too.
Two, Corporate America is keeping its distance from many House Republicans who have embraced Donald Trump and his politics. Walden is the exception to the rule here. The 64-year old Walden served as chairman of both the Energy and Commerce Committee and the National Republican Congressional Committee. Yet despite running the NRCC, Walden was always able to work productively with his Democratic counterparts, including current Energy and Committee Chair Frank Pallone (N.J.).
NYT's pre-hearing deep dive
One of the storylines we will be tracking this week is Congress's response to the Jan. 6 attacks. There are two big hearings this week: the Senate Homeland Security and Governmental Affairs Committee tomorrow has the chief of the Metropolitan Police Department; Steven Sund, the former chief of Capitol Police; Paul Irving, the former House sergeant at arms; and Michael Stenger the former Senate sergeant at arms. The House has its version of the hearing on Thursday.
Read Mark Mazzetti and Luke Broadwater here on A1 of the NYT: "The Lost Hours: How Confusion and Inaction at the Capitol Delayed a Troop Deployment"
9:45 a.m.: President Joe Biden will receive the daily briefing.
10 a.m.: Senate Judiciary will hold a hearing on confirming Merrick Garland as attorney general.
12:05 p.m.: Biden will make a small business announcement.
12:30 p.m.: Jen Psaki will brief
3 p.m.: The Covid-19 team will brief.
6 p.m.: Biden will speak about Covid-19 deaths
6:15 p.m.: Biden, the first lady, VP Kamala Harris and Doug Emhoff will light a candle and hold a moment of silence for Covid-19 victims. 
Biden's week: Tuesday: Biden will speak with essential workers and will hold a virtual bilateral meeting with Canadian Prime Minister Justin Trudeau. Wednesday: Biden will sign an executive order on the economy and receive a Covid-19 briefing. Thursday: Biden will participate in an event on vaccinations and will speak to the NGA winter meeting.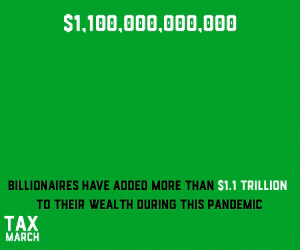 Texas Tribune: "Texas officials block electricity providers from sending bills, disconnecting utilities for nonpayment," by Cassandra Pollock
NYT: "How Democrats Are Already Maneuvering to Shape Biden's First Supreme Court Pick," by Jonathan Martin: "There may not be a vacancy on the high court at the moment, but Mr. Clyburn and other lawmakers are already maneuvering to champion candidates and a new approach for a nomination that might come as soon as this summer, when some Democrats hope Justice Stephen Breyer, who is 82, will retire. 
"With Democrats holding the narrowest of Senate majorities, and Ruth Bader Ginsburg's death still painfully fresh in their minds, these party leaders want to shape Mr. Biden's appointment, including moving the party away from the usual Ivy League résumés."
"Tough Sanctions, Then a Mysterious Last-Minute Turnabout," by Eric Lipton
"Iran Curbs Nuclear Inspectors, but Appears to Leave Space for a Deal," by David  Sanger and Farnaz Fassihi
"Erik Prince, Trump Ally, Denies Role in Libya Mercenary Operation," by Declan Walsh in Nairobi, Kenya
WaPo: "Lindsey Graham said 'Count me out' after the Capitol riot. But he's all in with Trump again," by Josh Dawsey
"Impeachment is over. But other efforts to reckon with Trump's post-election chaos have just begun," by Ros Helderman: "Although Trump was acquitted by the Senate on a charge that his rhetoric incited the deadly Capitol siege, public officials and private companies are pursuing a multi-front legal effort to hold him and his allies accountable in other ways. The actions target the former president and numerous others — including elected ­officials, media pundits and lawyers — who indulged and echoed his falsehoods that President Biden did not win the election."
WSJ: "Boeing Backs Grounding Some 777 Jets After Failure During United Flight," by Alison Sider and Andrew Tangel: "Boeing Co. on Sunday told airlines to stop flying its wide-body 777 aircraft equipped with a type of engine that broke apart during a flight over the weekend near Denver, as the Federal Aviation Administration said it would order immediate inspections of those jets.
"Boeing's recommendation followed action by regulators in the U.S. and Japan aimed at the Pratt & Whitney engines found on 128 of its 777s. The United Airlines Holdings Inc. flight Saturday was the third failure involving that model plane with those engines in recent years."
AP: "Beyond 100M: Biden team aiming for bigger vaccine numbers," by Zeke Miller: "[O]ne month into his presidency, Joe Biden is on a glide path to attain that goal and pitching well beyond it to the far more ambitious and daunting mission of vaccinating all eligible adults against the coronavirus by the end of the summer.
"Limited supply of the two approved COVID-19 vaccines has hampered the pace of vaccinations — and that was before extreme winter weather delayed the delivery of about 6 million doses this past week. But the United States is on the verge of a supply breakthrough as manufacturing ramps up and with the expectation of a third vaccine becoming available in the coming weeks."
Politico: "Trump aide preps primary against Ohio impeachment supporter," by Alex Isenstadt
"Biden wants to put the Middle East on the foreign policy back-burner," by Natasha Bertrand and Lara Seligman
Americans are more united behind passing Biden's $1.9 trillion American Rescue Plan than they were when Republicans pushed through $1.9 trillion in tax breaks for the wealthy. 
72% of Americans support President Biden's emergency legislative package, versus just 29% of Americans who supported the 2017 tax law before its passage.
Tia Mitchell on The Lookahead
Subscribe 10 friends with your unique link (below) and get a Punchbowl News hat!
You currently have: 0 referrals
Was this email forwarded to you? Sign up https://punchbowl.news
Punchbowl News All Rights Reserved
You are subscribed to our Punchbowl AM list
Crucial Capitol Hill news AM, Midday, and PM—5 times a week
Join a community of some of the most powerful people in Washington and beyond. Exclusive newsmaker events, parties, in-person and virtual briefings and more.
Subscribe to Premium
The Canvass Year-End Report
And what senior aides and downtown figures believe will happen in 2023.
Check it out
PRESENTED BY PRATT & WHITNEY, AN RTX BUSINESS