Every issue of the Punchbowl News newsletter, including our special editions, right here at your fingertips.
Join the community, and get the morning edition delivered straight to your inbox.
A message brought to you by RTX
We're taking smarter steps toward a sustainable future. By investing in hybrid-electric propulsion and developing systems that operate on alternative fuels, we're creating a safer, more connected world. Learn more at RTX.com
BY JOHN BRESNAHAN, ANNA PALMER AND JAKE SHERMAN
We already knew that House Democrats were going to bring back earmarks for the 12 annual spending bills. But here's something new: Democrats are moving toward allowing earmarks on the large-scale infrastructure bill they're planning for this spring.
Rep. Peter DeFazio (D-Ore.), the chair of the Transportation and Infrastructure Committee, told us Wednesday that he's planning to draft a large-scale, five-year highway and infrastructure bill that will include earmarks. DeFazio's bill will renew the nation's surface transportation laws, which expire at the end of the year, and authorize a broad range of national infrastructure projects. This is the kind of thing that will be big, expensive and a huge target for the Biden administration as they look for a jobs package post Covid relief.
Allowing earmarks could make it easier to pass this bill. It could give lawmakers a chance to list the projects in their district that need federal cash, and give them more political buy in to the package. It will also push appropriations lobbying into overdrive. If you're a state, municipality or local government and you need an infrastructure project funded, it's time to get a lobbyist. Just like the old days in D.C.
"I intend to do member designated local high priority projects," DeFazio said matter of factly, using a formal name for earmarks. DeFazio has a set of rules: The earmark has to be for a public project or non-profit that's consistent with state infrastructure plans. The request has to be filed online, and the requestor needs to sign an affidavit that they don't have any "pecuniary interest" in the project.
DeFazio said he's spoken to Republicans about earmarking, but he's not sure they will sign on. The House last year passed a nearly $500 billion highway package, while the Senate — then under GOP control — adopted a smaller package. The two chambers were never able to work out an agreement, but DeFazio intends to move quickly on the issue this year.
The Biden administration has been cagey about what's next for them as they try to push a $1.9 trillion Covid relief bill through Congress. But it's safe to say that lawmakers are raring for an infrastructure package. They're just waiting for President Joe Biden to sign on.
What to expect in today's USCP hearing
It has been 50 days since the insurrection at the Capitol, and it's ridiculous that we have not heard a word from the Capitol Police leadership since then. Not a single press conference, interview or briefing. We heard from L.A. police the day of Tiger Woods' crash. 
That's going to change today when Acting USCP Chief Yogananda Pittman testifies at a House hearing. Pittman will say that the intelligence given to the USCP indicated that there would be a potentially dangerous rally at the Capitol that day, but what actually unfolded was far more massive and violent than anyone could've ever imagined.
Some interesting details in Pittman's testimony: USCP deployed "counter surveillance agents" to Metro stops and the Ellipse for then President Donald Trump's rally; they increased the size of protective details for members of the congressional leadership and added assault weapons to the officers' arsenal; and they intercepted radio communications to monitor what the pro-Trump protestors were planning to do.
However, none of these additional measures by the Capitol Police were anywhere near adequate as thousands of rioters breached the Capitol's perimeter, paused the certification of Joe Biden's Electoral College victory and temporarily chased members and senators out of the building. Congress returned to complete the certification process later that night, but the Capitol remains under heavy security as lawmakers try to determine what happened and how they can prevent it from occurring again.
Here's a bit from Pittman's testimony:
Following the events of January 6th, it has been suggested that the Department either was ignorant of or ignored critical intelligence that indicated that an attack of the magnitude experienced on January 6th was known and probable. This implication simply is not true.

Although the Department's January 3rd Special Assessment foretold of a significant likelihood for violence on Capitol grounds by extremists groups, it did not identify a specific credible threat indicating that thousands of American citizens would descend upon the U.S. Capitol attacking police officers with the goal of breaking into the U.S. Capitol Building to harm Members and prevent the certification of Electoral College votes. Nor did the intelligence received from the FBI or any other law enforcement partners include any specific credible threat that thousands of American citizens would attack the U.S. Capitol. Indeed, the United States Secret Service brought the Vice-President to the Capitol for the election certification that day because they were also unaware of any specific credible threat of that magnitude.
Acting House Sergeant at Arms Tim Blodgett will also testify. 
We caught up Wednesday with Rep. Tim Ryan, the Ohio Democrat who chairs the Appropriations subcommittee overseeing today's high-profile hearing, as well as Rep. Jaime Herrera Beutler, the Washington State lawmaker who is the top Republican on the panel.
Ryan told us: "The main focus is really going to be the Capitol Police board. You got to figure out … did any information get to the Capitol Police board, the FBI?" 
Ryan also said he's eager to craft a supplemental spending bill to cover the cost of new security measures for the Capitol, including additional protection for individual lawmakers as violent threats continue to pour in since the Jan. 6 attack. "It's an absolute must, it's a no-brainer," Ryan said. 
And Ryan — who has all but declared he's running for the Senate seat being vacated by the retiring Sen. Rob Portman (R-Ohio) — said he wants to keep in place a controversial security fence surrounding the Capitol until congressional leaders decide on a more global solution to the complex's needs. Ryan criticized Republicans who want to have the fence removed right away.
"It's easy for them to say that, but there's a lot of staff people and others" who don't want the fence removed immediately, Ryan added. "They're in agreement with the protestors." He also said Capitol Police officers have been working extra shifts since Jan. 6 and are exhausted.
Herrera Beutler told us her immediate focus will be on the fencing around the Capitol, and figuring out how much money is needed to fortify security for the sprawling grounds, which covers more than 120 acres. Herrera Beutler is also skeptical of the structure of the Capitol Police board, which governs security for the institution. That panel includes the House sergeant at arms (appointed by the speaker), the Senate sergeant at arms (appointed by the Senate majority leader), the Capitol Police chief and the Architect of the Capitol, who is appointed by the president with the Senate's consent.
"There's two big questions: What happened, and how do we prevent it from happening again," Herrera Beutler said. "The immediate issue for us on Appropriations is the fence. How long do we keep it up? And the cost, and the value."
There's been widespread criticism of the Capitol Police Board's handling of the Jan. 6 attack, including whether the panel — first created in the 1870s — is the proper structure for overseeing 21st-century security needs.
During a Senate hearing earlier this week, ex-USCP Chief Stephen Sund accused former House Sergeant at Arms Paul Irving and former Senate Sergeant at Arms Michael Stenger of failing to agree to his request for National Guard help before and during the incident. Irving and Stenger deny the claim, but the dispute has led many lawmakers to wonder whether they ought to revise the makeup of the Police Board to avoid these problems in the future.
Could the House change their Covid bill?
Democratic and GOP senators and aides lobbied Senate Parliamentarian Elizabeth MacDonough Wednesday on what can be included in the $1.9 trillion Covid reconciliation package. MacDonough decides what's allowed in the bill under the Senate's arcane Byrd Rule, which controls fast-track spending measures. More meetings with MacDonough are planned for today.
The big issue, of course, is the minimum wage. The House is set to vote on the package — President Joe Biden's signature issue — Friday. Democrats want the $15-per hour minimum wage boost to be in the measure. So far, MacDonough hasn't said whether it can be included in the Senate version of the package, although Senate Majority Leader Chuck Schumer (D-N.Y.) and Budget Chair Bernie Sanders (I-Vt.) are working it hard. If MacDonough rules against it, House Democrats may strip the language from the bill before the vote. This would cause some internal strife, but if it's not permitted, there's not much the House can do.
It's all still up in the air, we'll keep you posted.
Front page of the N.Y. Post and NYT. 
9 a.m.: VP Kamala Harris will visit a pharmacy in D.C. 
9:50 a.m.: President Joe Biden and Harris will get their intelligence briefing.
Noon: Jen Psaki will brief.
12:30 p.m.: Biden and Harris will have lunch.
1:45 p.m.: Biden and Harris will receive a Covid-19 briefing.
2:30 p.m.: Biden and Harris will participate in an event to commemorate the 50 millionth vaccine shot.
4:30 p.m.: Biden will participate in the NGA's winter meeting.
5 p.m.: Reps. Adam Kinzinger (R-Ill.) and Peter Meijer (R-Mich.) will participate in a Clubhouse chat: "A Country First Conversation: Courage and Truth, a New Way of Doing Politics in America" The chat link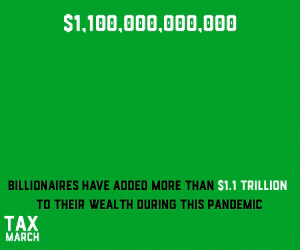 Cancun Cruz gets needed PR help
Sen. Ted Cruz (R-Cancun) is getting some help on the communications front. And not a moment too soon.
Erin Perrine, who most recently served as director of press communications for former President Donald Trump's reelection campaign, is joining the Texas Republican's staff as a communications director. Perrine replaces Lauren Blair Bianchi, who resigned last month.
Perrine, a Buffalo, N.Y. native, is a Capitol Hill veteran. She served as national press secretary for House Minority Leader Kevin McCarthy (R-Calif.), and was also press secretary for Sen. John Thune (R-S.D.) when he chaired the Senate GOP Conference. Her other gigs have included Sen. Ron Johnson's (R-Wis.) 2010 campaign and former Speaker Paul Ryan's (R-Wis.) 2012 reelection.
Cruz desperately needs some help retooling his image — if that's possible. The controversial conservative hardliner has endured a barrage of bad press during 2021. Cruz got hit in the national media over his objections to President Joe Biden's Electoral College victory. Cruz dropped his objection following the deadly Jan. 6 attack on the Capitol, but he still faced criticism over his initial stance. Then came the now infamous overnighter in Cancun as Texas was in the midst of a brutal weather crisis. Cruz isn't up for reelection until 2024, but his standing back home has taken a serious hit.
Also: A Dallas store has created a Cruz piñata.
NYT: "Haaland, With a Key Vote in Her Column, Appears Headed for Confirmation," by Coral Davenport
"Biden Revokes Trump's Pause on Green Cards," by Michael D. Shear
"Johnson & Johnson's Vaccine Works Well and May Curb Virus Spread," by Carl Zimmer, Noah Weiland and Sharon LaFraniere: "The coronavirus vaccine made by Johnson & Johnson provides strong protection against severe disease and death from Covid-19, and may reduce the spread of the virus by vaccinated people, according to new analyses released Wednesday by the company and the Food and Drug Administration.
"The reports provided confirmation of the initial results announced by Johnson & Johnson late last month, indicating that the United States is likely to soon have access to a third coronavirus vaccine developed in under a year. The F.D.A. could authorize the vaccine as early as Saturday, depending on a vote by its vaccine advisory panel on Friday, and distribution could begin within days."
"Candidate Biden Called Saudi Arabia a 'Pariah.' He Now Has to Deal With It.," by David Sanger
WaPo: "Biden squeezed on immigration policy, bracing for border crisis," by Maria Sacchetti and Nick Miroff
"Many of Biden's nominees of color run into turbulence in the Senate," by Annie Linskey
WSJ: "Markets Suggest the Economy Is Booming. The Recovery Has a Long Way to Go, Though," by Akane Otani
AP: "BLM launches Survival Fund amid federal COVID-19 relief wait," by Aaron Morrison in New York
LAT: "Becerra confirmation as Health secretary looking likely after smooth hearings," by Sarah D. Wire
Americans are more united behind passing Biden's $1.9 trillion American Rescue Plan than they were when Republicans pushed through $1.9 trillion in tax breaks for the wealthy. 
72% of Americans support President Biden's emergency legislative package, versus just 29% of Americans who supported the 2017 tax law before its passage.
Subscribe 10 friends with your unique link (below) and get a Punchbowl News hat!
You currently have: 0 referrals
Was this email forwarded to you? Sign up https://punchbowl.news
Punchbowl News All Rights Reserved
You are subscribed to our Punchbowl AM list
Crucial Capitol Hill news AM, Midday, and PM—5 times a week
Join a community of some of the most powerful people in Washington and beyond. Exclusive newsmaker events, parties, in-person and virtual briefings and more.
Subscribe to Premium
The Canvass Year-End Report
And what senior aides and downtown figures believe will happen in 2023.
Check it out
A message brought to you by RTX
We're taking smarter steps toward a sustainable future. By investing in hybrid-electric propulsion and developing systems that operate on alternative fuels, we're creating a safer, more connected world. Learn more at RTX.com