Every issue of the Punchbowl News newsletter, including our special editions, right here at your fingertips.
Join the community, and get the morning edition delivered straight to your inbox.
A message brought to you by SourceAmerica
SourceAmerica® connects government customers and other organizations to a national network of nonprofit agencies that hire a talented segment of the workforce – people with disabilities. To learn more, visit SourceAmerica.org.
BY JOHN BRESNAHAN, ANNA PALMER AND JAKE SHERMAN
The $15 minimum wage is done for now. So what's next?
The Senate parliamentarian ruled Thursday night that the boost in the federal minimum wage violated the Byrd Rule, and it couldn't be included in the $1.9 trillion "American Rescue Plan" when that chamber takes up the measure under budget reconciliation rules.
Truth be told, it probably wasn't going to pass the Senate anyway. Democratic Sens. Joe Manchin (W.Va.) and Kyrsten Sinema (Ariz.) were against the wage hike as proposed, meaning a majority of the Senate was opposed. Even President Joe Biden privately signaled that he knew the parliamentarian would likely strike the provision. Bravo, Joe.
This is a setback for Biden and Democratic Party leaders, including Sen. Bernie Sanders (I-Vt.). Between this and the Neera Tanden controversy, it hasn't been a great week for the White House.
It's also a setback for the 17 million Americans who would've seen a wage boost. So there's serious real-world implications here as well.
But Speaker Nancy Pelosi (D-Calif.) says she intends to keep the minimum-wage language in the Covid relief package when it comes to the floor on Friday. 
"House Democrats believe that the minimum wage hike is necessary," Pelosi said in a statement Thursday night. "Therefore, this provision will remain in the American Rescue Plan on the [f]loor tomorrow." 
White House Press Secretary Jen Psaki said Biden "is disappointed in this outcome, as he proposed having the $15 minimum wage as part of the American Rescue Plan. He respects the parliamentarian's decision and the Senate's process."
There was a fanciful and silly idea that Democrats could ignore or overrule the parliamentarian's ruling. That, of course, is not happening. Trent Lott fired the parliamentarian in 2001 because of a series of unfavorable rulings. This is a different situation. Biden supports following the parliamentarian's ruling.
So here are some questions and things to watch for in the coming days.
Both chambers:
→ There are legislative issues that take on a life of their own and seep into every debate; raising the minimum wage might be one of those for Democrats. Democrats are likely to push for this in every must-pass legislative package for the near future. 
In the House:
→ What will progressives do? Pelosi is leaving the minimum wage language in the Covid package because she needs it to attract the progressive vote in her chamber. She'll also promise them a standalone vote on a minimum wage at some point in the near future. Pelosi herself supports this and has said it's absolutely necessary. This issue isn't going away just because this round didn't go the way the White House and Democratic leaders wanted.
→ Keep an eye on the clock: The House Rules Committee is slated to meet at 9:30 a.m. to set the parameters for debate on the Covid relief bill. If the Rules meeting is delayed, it likely means that Democratic leaders are busy cobbling together a manager's amendment, which would alter the package on the House floor. The vote theoretically could drag into late Friday or perhaps even into Saturday.
→ Look for a partisan vote: House Republicans think their entire conference will vote against this package. Democrats think they only lose a few of their members at most. Pelosi only has 221 votes to play with here, so she can't afford too many defections.
In the Senate:
→ Will Senate Democrats get 50 now? Manchin and Sinema can breathe a sigh of relief over the minimum wage, but now the question shifts to whether they vote for the overall package. The price tag is still high, almost $2 trillion. It includes hundreds of billions of dollars for states and localities that Republicans say is unnecessary. But it also has $1,400 stimulus checks, a huge Democratic priority. Now we're getting into crunch time for Biden's March 14 deadline. Senate Majority Leader Chuck Schumer needs to hold his Democrats together to pass the measure, because Mitch McConnell vows his Republicans will vote no.
→ Can Democrats make that March 14 deadline? This is the big issue. Senate Democrats will have to draft a new version of their bill next week and pass it. This will take some time because they need to make sure it's Byrd Rule compliant. Then the House will have to take up and pass whatever the Senate sends over, likely the week of March 8. Democrats can make the deadline, it's just going to be real tight.
→ Will Bernie's amendment pass? Sanders said Thursday night that he'd put forth an amendment to strip tax breaks from companies that don't pay their employees $15 per hour. This wouldn't have a Byrd Rule problem, but it faces a bigger test: Will Democrats vote for that? It feels like this will have a tough time getting to 50 votes.
→ How loud will get-rid-of-the-filibuster talk get? The anti-filibuster forces are renewing their calls to dump the supermajority requirement to pass legislation in the Senate. "Senate Democrats are forced to jam everything they can into a budget process that protects popular policies from Sen. McConnell's partisan filibuster, but today's ruling highlights that this simply isn't going to be enough," said Eli Zupnick, spokesman for Fix Our Senate. Zupnick acknowledged that a $15 per hour minimum wage would not pass with a majority vote. But Manchin was pushing an $11 minimum wage as a compromise. But with the filibuster in place, even $11 might not be able to pass.
As we near the end of February, one major House committee still hasn't organized for the 117th Congress: The Permanent Select Committee on Intelligence, which oversees the nation's sprawling spy agencies and top secret programs.
Rep. Adam Schiff (D-Calif.) has been named chairman of the panel by Speaker Nancy Pelosi (D-Calif.). However, no other Democrat has been officially tapped for the committee yet. And there have been no committee meetings yet, seven weeks into this Congress, because the panel isn't formally constituted.
Schiff, of course, has been mentioned as a possible replacement for Xavier Becerra as California attorney general. Becerra — a former House member — is right now undergoing the Senate confirmation process to become Health and Human Services secretary. Pelosi is said to support Schiff's efforts to convince California Gov. Gavin Newsom to appoint him to the attorney general post if and when Becerra moves to HHS. Got it?
Some members who serve on Intel have privately speculated that the delay in organizing the panel is tied to Pelosi waiting to see what happens to Becerra's nomination, and thus whether Schiff stays in the House.
But Schiff and top Democratic aides deny any linkage to his political plans. Intel is a leader-appointed committee, meaning the speaker and minority leader pick members directly and don't need to go through the Steering Committee. So Pelosi could just replace Schiff with anyone she chose, no delay is necessary, aides note.
"I think there's still discussions going on about ratios that haven't been resolved, so hopefully soon," Schiff said on Thursday night. "We have had delays in the past, so it's not unusual."
New Democratic members were named to the Intel Committee on Jan, 16, 2019, and the panel had its first business meeting on Feb. 6 of that year, according to the panel's website. In 2017, with Republicans in charge of the House, Schiff named his ranking subcommittee members on Feb. 2. In 2015, Democrats were named to the panel on Jan. 15. In 2013, then Intel ranking member Dutch Ruppersberger (D-Md.) announced his new Democratic members on Feb. 13. In 2011, the committee held its first hearing on Feb. 2.
Schiff told us he didn't have anything new to say about his own plans, including a potential appointment by Newsom.
The implications here are real, of course. If you were thinking about one committee that shouldn't be delayed it's probably Intelligence, considering everything that's going on in the world.
Mitch McConnell was certainly not eager to talk about former President Donald Trump during an appearance on Fox News with Bret Baier Thursday night. 
The Senate minority leader gave his famous "I don't have any further observations" line when Baier asked if Trump was responsible for the GOP losing two Senate seats in Georgia. 
Baier asked if Trump should be speaking at CPAC, and McConnell said "I don't have any advice to give the former president about where he should speak or what he should say."
Baier also asked if McConnell agreed with Sen. Mitt Romney (R-Utah) that Trump would be the GOP nominee in 2024. McConnell said there's "a lot that could happen" between now and then, and noted that he had "four members that I think are planning on running for president."
Baier then asked McConnell if he would support Trump if he were the nominee. McConnell said: "The nominee of the party? Absolutely." Aides say that McConnell may have misheard the question. 
→ David Sanger of the NYT reports that the United States will release its report today about the murder of Jamal Khashoggi.
→ Sen. John Cornyn (R-Texas) will travel to Houston with President Joe Biden today.
9:40 a.m.: President Joe Biden and First Lady Jill Biden will leave the White House for Andrews, where they will fly to Houston. Jen Psaki will brief on AF1 with Elizabeth Sherwood-Randall.
11 a.m.: The Covid response team will brief reporters.
Noon: House Minority Leader Kevin McCarthy will hold his weekly press briefing.
12 p.m. (CST): Biden will arrive in Houston.
12:50 p.m.: The first lady will visit the Houston Food Bank, while the president tours the Harris County Emergency Operations Center.
2:20 p.m.: Both Bidens will tour the Houston Food Bank and meet volunteers.
5 p.m.: The president will speak at a vaccination facility at NRG Stadium. 
6 p.m.: The president and first lady will leave Houston for D.C.
9:40 p.m. (EST): The Bidens will land at Andrews.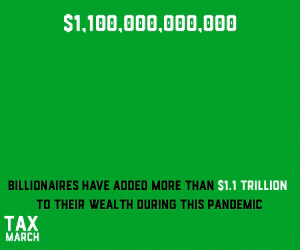 AP: "Militia official: US strike in Syria kills 1, wounds several," by Qassim Abdul-Zahra, Lolita C. Baldor and Robert Burns. 
Punch Up: President Joe Biden is the third consecutive American president having to deal with huge challenges in Syria."Some local GOP leaders fire up base with conspiracies, lies," by Garance Burke, Martha Mendoza, Juliet Linderman and Larry Fenn
NYT: "Give Biden a Chance? On Covid Aid, Some Trump Voters Just Might," by Lisa Lerer
WaPo: "Andrew Cuomo, once touted as the 'gold standard,' finds his brand tarnished by multiple crises," by Michael Scherer and Josh Dawsey
WSJ: "Boeing Moved to Replace 777 Engine Covers Before Recent Failures," by Andrew Tangel and Alison Sider
CNN: "Big Lie? Big Whoop: Many Republicans on Capitol Hill see little reason to bat down Trump's election lies," by Manu Raju
Politico: "Historic LGBTQ rights bill passes — after exposing GOP divisions," by Olivia Beavers and Melanie Zanona 
LAT: "At conservative gathering, there's just one litmus test: Loyalty to Trump," by David Lauter and Eli Stokols
Americans are more united behind passing Biden's $1.9 trillion American Rescue Plan than they were when Republicans pushed through $1.9 trillion in tax breaks for the wealthy. 
72% of Americans support President Biden's emergency legislative package, versus just 29% of Americans who supported the 2017 tax law before its passage.
Subscribe 10 friends with your unique link (below) and get a Punchbowl News hat!
You currently have: 0 referrals
Was this email forwarded to you? Sign up https://punchbowl.news
Punchbowl News All Rights Reserved
You are subscribed to our Punchbowl AM list
Crucial Capitol Hill news AM, Midday, and PM—5 times a week
Join a community of some of the most powerful people in Washington and beyond. Exclusive newsmaker events, parties, in-person and virtual briefings and more.
Subscribe to Premium
The Canvass Year-End Report
And what senior aides and downtown figures believe will happen in 2023.
Check it out
A message brought to you by SourceAmerica
SourceAmerica® connects government customers and other organizations to a national network of nonprofit agencies that hire a talented segment of the workforce – people with disabilities. To learn more, visit SourceAmerica.org.