Every issue of the Punchbowl News newsletter, including our special editions, right here at your fingertips.
Join the community, and get the morning edition delivered straight to your inbox.
A message brought to you by RTX
We're taking smarter steps toward a sustainable future. By investing in hybrid-electric propulsion and developing systems that operate on alternative fuels, we're creating a safer, more connected world. Learn more at RTX.com
BY JOHN BRESNAHAN, ANNA PALMER AND JAKE SHERMAN
As of now, there are two general Democratic critiques of the White House's infrastructure plan.
→ There's the complaint voiced by Rep. Alexandria Ocasio-Cortez (D-N.Y.) that spending $2.5 trillion over eight years is too paltry, considering the American Rescue Plan will shell out roughly $2 trillion over a much shorter timespan.
→ Then there's the critique by northeastern House Democrats that the legislation doesn't include language to remove the caps on state-and-local-tax deductibility. Those caps were put in place by Republicans in 2017 to help pass former President Donald Trump's tax cut.
We want to make the case to you this morning that the opposition from those northeastern Democrats isn't as substantial as they claim it is. 
Check this out: The push for repealing the SALT caps started as "No SALT, no deal" — that was the line from Rep. Tom Suozzi (D-N.Y.) and Rep. Josh Gottheimer (D-N.J.).
Now read this letter from New Jersey Reps. Mikie Sherrill, Tom Malinowski, Gottheimer, Frank Pallone, Bill Pascrell, Albio Sires, Suozzi, and Minnesota Rep. Dean Phillips:
We could not vote for a bill that has a meaningful tax impact on our constituents unless it restores SALT deduction relief to our middle-class families.
"Meaningful tax impact" isn't "No SALT, no deal." How do you define meaningful? Is raising the corporate rate from 21% to 25% meaningful? And do you think that Pallone — the chairman of the Energy and Commerce Committee — is going to vote against a package that includes the most significant green investment in decades? Hard to see that happening.
However, in an interview with Punchbowl News Sunday night, Suozzi insisted there was "no softening." "No SALT, no deal," the New York Democrat said. Other Democrats in the group privately acknowledged to us that they don't have a real strategy here, and they understand that they'll likely vote for the deal if the SALT provision isn't included.
A couple of points here:
→ Democrats on the House Ways and Means Committee will hold a members' meeting to discuss the American Jobs Plan today, and we expect this issue to be raised. Suozzi and Pascrell are both on the panel.
→ There's a long way to go on this bill. Months and months. So things will change. But these SALTers have put the issue on the map, so they deserve some credit for that at least.
And about the progressive critique: President Joe Biden has yet to unveil the second part of his "American Jobs Plan," which will focus on "human infrastructure." The cost is estimated at $1 trillion-plus, and will reportedly include provisions like an expanded child tax credit programs and subsidies for low and middle-income Americans to buy health care, both of which progressives strongly favor. To argue that $3 trillion to $4 trillion in spending isn't enough — even over eight to 10 years — doesn't pass the straight-face test.
The First 100 days: What's next?
TUESDAY, APRIL 20th @ 4:30 p.m. EST
The third and final conversation in our three part series on The First 100 Days is happening on April 20th … and we don't want you to miss it. 
Punchbowl News will sit down with Sen. Susan Collins (R-Maine) to discuss how the government can help stimulate the economy in the post-Covid world. Collins is one of the most important political figures in Washington. This will be one of her first national interviews of the Biden era. Afterward, Edelman's U.S. COO Lisa Ross will join the conversation to discuss key takeaways from the conversation and dig into Edelman's 2021 Trust Barometer.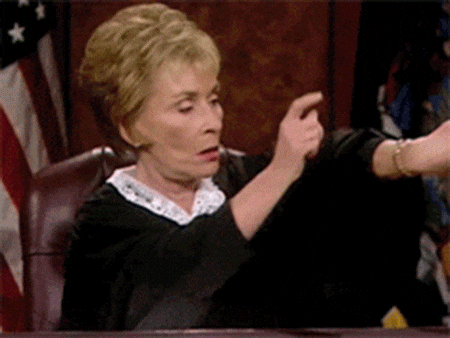 Last week, the White House and Senate officials flubbed. We were expecting two relatively big items that weren't delivered on.
→ The Senate parliamentarian was expected to release her decision on Friday whether Senate Majority Leader Chuck Schumer and his Democratic colleagues could use the fast-track, majority vote reconciliation process based on the same budget resolution they already used to pass the $1.9 trillion "American Rescue Plan." If Elizabeth MacDonough approves Schumer's request, it would be a huge change to the budget process. However, a U.S. Capitol Police officer was killed in a horrific attack, which was a far more important story. We now expect a ruling this week.
→ The White House has still not released its "skinny budget." Why should you care? Because it would be good to understand the administration's spending priorities for FY 2022. We were told that would be on Friday but it didn't happen. There are issues over Pentagon funding levels. So we expect that this week as well.
GOP ready to push Gaetz out if he's indicted
Florida GOP Rep. Matt Gaetz is under criminal investigation for sex trafficking, including allegations that he had sex with a 17-year-old girl.
Gaetz has denied the allegations, but it's clear from the speed that the story is unfolding that the three-term lawmaker is in serious trouble. There's a media frenzy now surrounding this case, and it's only going to get more intense. 
A couple points worth discussing:
→ If Gaetz is indicted, and the charges include sex with a teenager, the Republicans will call for Gaetz's resignation themselves, accoring to senior GOP lawmakers. They won't wait for Democrats to make that demand; they'll go first.
This isn't how it's usually done. Indicted members usually give up their committee posts while their criminal proceedings unfold, but they stay in office. Think of former GOP Reps. Duncan Hunter (R-Calif.) and Chris Collins (R-N.Y.). Sen. Bob Menendez (D-N.J.) stepped down as ranking member on the Foreign Relations Committee when he was indicted for bribery, was acquitted on some charges and then the rest were dropped and now he's the panel's chairman.
In all these cases, party leaders didn't push for a resignation. The lawmakers continued to vote. Hunter and Collins even won reelection while under indictment.
If an underage girl is involved, Gaetz won't get the benefit of the doubt from his colleagues. There'll be intense pressure on House Minority Leader Kevin McCarthy (R-Calif.) and other top Republicans to call for Gaetz to leave office and fight the charges as a private citizen. That doesn't mean Gaetz has to go necessarily, but the Republican Conference would want it to happen.
This would be a big problem for Gaetz. A member under criminal investigation wants to stay in office as long as possible. It gives them a public forum to fight any charges, and a seat in Congress is a valuable bargaining chip during plea negotiations.
But Gaetz doesn't have a lot of friends in the House to begin with — Republicans or Democrats. And no one would defend someone who has been charged with having sex with a 17-year-old.
→ When Gaetz says he's "not a target but a subject of an investigation regarding sexual conduct with women," that may technically be true, but it's also somewhat disingenuous. That just means he hasn't gotten a target letter from the Justice Department telling him that he's the target of a grand jury investigation.
Gaetz came under criminal investigation due to his close ties to a Florida official, indicted former Seminole County Tax Collector Joel Greenberg. According to the Tampa Bay Times, Greenberg "sits in the Orange County Jail facing 33 federal charges, including stalking, identity theft, wire fraud, bribery, theft of government property, conspiracy to bribe a public official, creating fake IDs and sex trafficking of a minor." Gaetz came under suspicion after the FBI began its Greenberg investigation.
→ Some Democrats are calling for an Ethics Committee inquiry into whether Gaetz showed pictures of naked women to other members on the floor (or anywhere else) following a CNN report.
Such an Ethics Committee investigation, however, would seem unlikely at this point. Gaetz is under criminal investigation, and the Ethics Committee defers to law enforcement when there's an ongoing criminal probe of a member or staffer. So how would Ethics conduct this investigation? They can't just ask random Republicans about it and they can't ask reporters about who their sources were for allegations that Gaetz showed such photos to other members. Or they could, but reporters aren't going to tell them.
If Ethics Committee investigators somehow found out the name of a member alleged to have seen such a picture and failed to report the behavior, what if the member denied seeing it? Without corroboration from Gaetz or some other tangible proof, there's not a lot to do then.
→ Gaetz's district is R +22. Let's say this again — Gaetz's district is R + 22. McCarthy doesn't need Gaetz to hold this district. The "Next Republican Up" would hold the distinct in the event the seat comes open.
11 a.m.: The Covid response team will brief reporters.
11:30 a.m.: President Joe Biden will return to the White House from Camp David.
11:40 a.m.: Vice President Kamala Harris will leave Los Angeles for Oakland, where she'll speak about the American Jobs Plan and hold a listening session with local leaders.
12:00 p.m.: Biden will receive his intelligence briefing.
1 p.m.: Biden will speak about Easter at the White House.
1:30 p.m.: Jen Psaki will brief the press.
4:15 p.m.: Doug Emhoff will be in Eugene, Ore., where he'll visit a vaccination clinic with Rep. Peter DeFazio (D-Ore.) and Gov. Kate Brown.
5:15 p.m.: Emhoff will speak about the American Jobs Plan with legal aid attorneys. 
5:25 p.m.: Harris will travel back to L.A., where she'll spend the night.
NYT: "Apprehensions at Border Reach Highest Level in at Least 15 Years," by Zolan Kanno-Youngs
"Biden Steps Up Federal Efforts to Combat Domestic Extremism," by Zolan Kanno-Youngs and Nicole Hong
"Military Closes Failing Facility at Guantánamo Bay to Consolidate Prisoners," by Carol Rosenberg
"Divided Kingdom: Jordan Shaken by Split Between King and Ex-Crown Prince," by Rana F. Sweis in Amman, and Adam Rasgon and Patrick Kingsley in Jerusalem
WaPo: "With stimulus cash and jobs spike, U.S. emerges as main engine for global economic recovery," by David J. Lynch
"How Wisconsin turned around its lagging vaccination program — and buoyed a Biden health pick," by Isaac Stanely-Becker and Dan Diamond
WSJ: "Rival Group Makes Fully Financed, Roughly $680 Million Bid for Tribune," by Cara Lombardo and Lukas I. Alpert
AP: "Trial in Floyd's death expected to turn to ex-cop's training," by Amy Forliti, Steve Karnowski and Tammy Webber
Joe Hack, former chief of staff to Sen. Deb Fischer (R-Neb.), is joining the Daschle Group as their first Republican. Hack has been Fischer's chief since she came to the Senate, and before that, he worked for Sen. Jon Kyl (R-Ariz.). The Daschle Group was founded by former Sen. Majority Leader Tom Daschle (D-S.D.) and includes Nathan Daschle, his son, as president and chief operating officer. 
Shadawn Reddick-Smith will be the new director of strategic communications at the Homeland Security Department. Reddick-Smith is currently communications director for the House Judiciary Committee. She previously worked for Rep. Alma Adams (D-N.C.), Sen. Kirsten Gillibrand (D-N.Y.), and was a press assistant for the Senate Small Business Committee.
Enjoying Punchbowl News AM?
Subscribe 10 friends with your unique link (below) and get a Punchbowl News hat!
You currently have: 0 referrals
Was this email forwarded to you? Sign up https://punchbowl.news
Punchbowl News All Rights Reserved
You are subscribed to our Punchbowl News AM list
Crucial Capitol Hill news AM, Midday, and PM—5 times a week
Join a community of some of the most powerful people in Washington and beyond. Exclusive newsmaker events, parties, in-person and virtual briefings and more.
Subscribe to Premium
The Canvass Year-End Report
And what senior aides and downtown figures believe will happen in 2023.
Check it out
A message brought to you by RTX
We're taking smarter steps toward a sustainable future. By investing in hybrid-electric propulsion and developing systems that operate on alternative fuels, we're creating a safer, more connected world. Learn more at RTX.com