Every issue of the Punchbowl News newsletter, including our special editions, right here at your fingertips.
Join the community, and get the morning edition delivered straight to your inbox.
PRESENTED BY PRATT & WHITNEY, AN RTX BUSINESS
BY JOHN BRESNAHAN, ANNA PALMER AND JAKE SHERMAN
Breaking: AP: "FBI vetting Guard troops in DC amid fears of insider attack": "U.S. defense officials say they are worried about an insider attack or other threat from service members involved in securing President-elect Joe Biden's inauguration, prompting the FBI to vet all of the 25,000 National Guard troops coming into Washington for the event.
"The massive undertaking reflects the extraordinary security concerns that have gripped Washington following the deadly Jan. 6 insurrection at the U.S. Capitol by pro-Trump rioters. And it underscores fears that some of the very people assigned to protect the city over the next several days could present a threat to the incoming president and other VIPs in attendance."
Cash Freeze: $50 million.
The group of top-level companies and trade associations that are now boycotting all political giving contributed nearly $50 million to candidates and party committees during the 2020 cycle. Many will start giving again, but it's unclear when and to whom. 
This time around, that money –– the exact number is $49,462,715 — is going to remain on the sidelines for the time being, as corporate America reexamines how and whether they will dole out PAC money in the wake of the riot at the Capitol. 
Republicans got $26 million in donations last cycle from these now silent PACs. Democrats received $22.9 million, according to an analysis that Punchbowl News did over the weekend with a combination of FEC and the Center for Responsive Politics' data. It's not clear why any company is pausing giving to Democrats, by the way. Democrats are furious and privately told us there would be repercussions for companies punishing them for what they consider the Republicans' sin.
This pause represents a massive realignment of the Washington game — and those who say otherwise are not being honest. Political donations are the lifeblood of the town, whether you like it or not. Relationships on Capitol Hill are greased by campaign cash. Lawmakers hold ski weekends, golf outings and all sorts of other events to collect PAC cash. It's one of the few ways lobbyists can gain unfettered access to members of Congress, their spouses and staff.
The freeze will be most painful for individual Republican lawmakers. Large scale outside political groups will not be hit as hard since they can raise money from corporations without disclosing it.
PUNCH LIST: The top five PACs that are on the sidelines, and how much they gave in the 2020 cycle:
1) National Beer Wholesalers Assoc.: $2,962,500
2) Credit Union National Assoc.: $2,723,800
3) Lockheed Martin: $2,031,000
4) Northrop Grumman: $1,967,000
5) UPS: $1,775,226
PRESENTED BY THE NATIONAL RETAIL FEDERATION
Public health and safety are retailers' top priority. Since the onset of the pandemic, retailers have been on the front lines, ensuring people have access to food, pharmacies and other important goods and services.
Austin's waiver, and a punt
The House could take up a waiver for Lloyd Austin to serve as Joe Biden's  Defense secretary as early as this week, according to Democratic insiders. Leadership has not set the schedule yet, but the Austin waiver may reach the floor before the House leaves town after what will be a tension-filled inauguration week. 
Austin, a retired four-star Army general, needs a waiver from Congress to lead the Pentagon because there is a federal law that prohibits recent active-duty officers from serving as Defense secretary. Austin, who retired from the military in 2016, would be the first Black man to hold the Cabinet post. James Mattis, an ex-Marine general, needed a similar waiver in 2017, and some lawmakers were initially concerned about continuing the trend with Austin.
The House Armed Services Committee is set to hold a hearing on Jan. 21 for Austin. Rep. Adam Smith (D-Wash.) is trying to quickly push through the waiver in the wake of the Capitol's deadly assault. Democrats may even move the waiver through the House this week. Democrats could skip a committee vote and take it straight to the floor — a somewhat extraordinary move.
The Senate Armed Services Committee will hold a hearing on Austin's nomination on Jan. 19. The Senate also has to approve the waiver and then vote on Austin's confirmation.
Floor Action: House Democrats are also likely to postpone floor action on H.R. 1, a sweeping proposal to overhaul the U.S. election system, by at least one week, Democratic sources said. There had been consideration of taking the major-election reform measure to the floor inauguration week, but the leadership now sees less chance of that happening. The Speaker Nancy Pelosi-led House passed this bill in 2019, but it went nowhere in a GOP Senate.
H.R. 1 is the designation the House leadership gives to the most important early-session legislative priority. Previous bills that got that designation include the GOP tax cut bill in 2017, the stimulus bill in 2009 and No Child Left Behind in 2001.
 MONTHLY                 ANNUAL
 $30    $300
Punchbowl AM, Midday, PM Newsletters

Access to exclusive virtual events

Weekly Power Matrix

Real- time breaking news and insights from Capitol

Deep dives into the leaders who drive policy and politics

Access to Sunday Night Punchbowl show
Behind the Katie Porter flap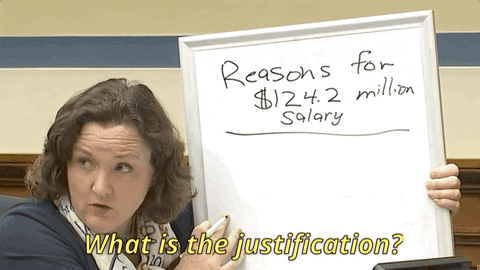 Rep. Katie Porter– the second-term Democratic lawmaker from California — seems to grab headlines each time she speaks in House committee hearings. You don't want to be facing questions from Porter when she has the whiteboard out. Many of her moments at hearings end up going viral: See her back and forth with Steven Mnuchin, Jamie Dimon and the CFPB director. 
So it was a bit confusing when we heard that she lost her seat on the influential House Financial Services Committee during the shift from one Congress to the next. Why would Democrats not want one of the party's sharpest questioners on the committee from which she's launched multiple rounds of fireworks?
Like a lot of things in Congress, it's not so simple. Porter was on the Financial Services Committee — an "exclusive" or "A" panel, like Appropriations, Energy and Commerce and Ways and Means — during the last Congress. 
A Democratic source familiar with the issue said Porter tried to convince party leaders to strip the panel of its exclusivity tag. Porter apparently didn't tell Financial Services Committee Chair Maxine Waters — her fellow California Democrat — of this move, and we're told Waters wasn't pleased by it.
Then Porter voluntarily came off Financial Services this year so she could get a spot on Natural Resources. That meant she had two committee slots — Oversight and Natural Resources — and sought a waiver to get back on Financial Services. That's where Porter got jammed up. According to our source, Waters opposed giving the waiver for Porter. The last two Democrats who got waivers for Financial Services were Reps. Rashida Tlaib (Mich.) and Alexandria Ocasio-Cortez (N.Y.). Bumping one of Porter's classmates, both of whom are women of color, to give Porter a third committee wasn't going to happen either.
Porter argues there shouldn't be "exclusive" committees and therefore no waiver would be needed. She has a point. Doling out choice committee assignments is one of leadership's key powers, and getting on a prime panel can help make or break a career. The competition for exclusive committees is fierce. Members pay their party dues and tow the leadership line to get one of those choice spots.
But zoom out for a second. Democrats got shellacked in November, losing a dozen House seats. They still have a majority but the ratios between Democrats and Republicans on committees are now tighter because the chamber's overall margins are so tight.
And if leadership bumped someone on Financial Services so Porter could have a third committee, how would that look or play inside the caucus? Committee assignments are all about regional balance, making sure minority lawmakers get spots and most of all seniority. It's a lot to balance, and some members always end up unhappy. In this case, a rising star caught the short end of the stick.
PRESENTED BY THE NATIONAL RETAIL FEDERATION
Retailers have invested billions of dollars in protective gear, adopted new safety procedures and protocols, re-engineered stores to promote social distancing and re-imagined new methods of shopping.
With just two days until Joe Biden will be sworn in as the 46th president of the United States, Donald Trump seems to be focused on using one of the last perks of his job — pardoning or commuting sentences. 
NYT: "Prospect of Pardons in Final Days Fuels Market to Buy Access to Trump," by  Mike Schmidt and Ken Vogel: "One lobbyist, Brett Tolman, a former federal prosecutor who has been advising the White House on pardons and commutations, has monetized his clemency work, collecting tens of thousands of dollars, and possibly more, in recent weeks to lobby the White House for clemency for the son of a former Arkansas senator; the founder of the notorious online drug marketplace Silk Road; and a Manhattan socialite who pleaded guilty in a fraud scheme.
"Mr. Trump's former personal lawyer John M. Dowd has marketed himself to convicted felons as someone who could secure pardons because of his close relationship with the president, accepting tens of thousands of dollars from a wealthy felon and advising him and other potential clients to leverage Mr. Trump's grievances about the justice system." …
WaPo: "Trump prepares to offer clemency to more than 100 people in his final hours in office," by Carol Leonnig, Josh Dawsey and Rosalind S. Helderman: "President Trump is preparing to pardon or commute the sentences of more than 100 people in his final hours in office, decisions that are expected to be announced Monday or Tuesday, according to two people familiar with the discussions, who spoke on the condition of anonymity to describe the plans.
"Trump met Sunday with his son-in-law, Jared Kushner, daughter Ivanka Trump and other aides for a significant amount of the day to review a long list of pardon requests and discuss lingering questions about their appeals, according to the multiple people briefed on the meeting. The president was personally engaged with the details of specific cases, one person said."
Axios' Jonathan Swan has published a stunning series called "Off the Rails," with deep insider reporting about the Trump administration. 
NYT: "How Republicans Are Warping Reality Around the Capitol Attack," by Astead Herndon: "For a brief time, Republican officials seemed perhaps open to grappling with what their party's leader had wrought — violence in the name of their Electoral College fight. But any window of reflection now seems to be closing as Republicans try to pass blame and to compare last summer's lawlessness, which was condemned by Democrats, to an attack on Congress, which was inspired by Mr. Trump."
… "One Year, 400,000 Coronavirus Deaths: How the U.S. Guaranteed Its Own Failure," by Sarah Mervosh, Mike Baker, Patricia Mazzei and Mark Walker … 
… "Media Equation: Fox Settled a Lawsuit Over Its Lies. But It Insisted on One Unusual Condition,"  by Ben Smith: "On Oct. 12, 2020, Fox News agreed to pay millions of dollars to the family of a murdered Democratic National Committee staff member, implicitly acknowledging what saner minds knew long ago: that the network had repeatedly hyped a false claim that the young staff member, Seth Rich, was involved in leaking D.N.C. emails during the 2016 presidential campaign. (Russian intelligence officers, in fact, had hacked and leaked the emails.)
"Fox's decision to settle with the Rich family came just before its marquee hosts, Lou Dobbs and Sean Hannity, were set to be questioned under oath in the case, a potentially embarrassing moment. And Fox paid so much that the network didn't have to apologize for the May 2017 story on FoxNews.com. But there was one curious provision that Fox insisted on: The settlement had to be kept secret for a month — until after the Nov. 3 election. The exhausted plaintiffs agreed." … 
… "'I Answered the Call of My President': Rioters Say Trump Urged Them On," by Alan Feuer and Nicole Hong
WaPo: "With no 'armed march' by extremists, D.C. residents navigate a fortress and fear," by Samantha Schmidt, Emily Davies, Michael E. Miller and Jessica Contrera … 
… "NSA is 'moving forward' to install Michael Ellis, a former GOP operative, as its top lawyer, the agency said," by Ellen Nakashima: "The National Security Agency is "moving forward" to install Michael Ellis, a former GOP political operative and White House official, as the agency's top lawyer, the agency said Sunday.
"The announcement came a day after acting defense secretary Christopher C. Miller ordered the NSA director, Gen. Paul Nakasone, to immediately place Ellis in position as the agency's general counsel."
WSJ: "Yellen to Make Clear U.S. Doesn't Seek Weak Dollar," by Kate Davidson: "Janet Yellen is expected to affirm the U.S.'s commitment to market-determined exchange rates when she testifies on Capitol Hill Tuesday, and she will make clear the U.S. doesn't seek a weaker dollar for competitive advantage, according to Biden transition officials familiar with her hearing preparation. The remarks would represent a return to the U.S.'s hands-off approach to the dollar, which President Trump had deviated from by often publicly calling for a lower dollar."
AP: "Heavily fortified statehouses around US see small protests," by David A. Lieb and Adam Geller 
POLITICO: "The crash landing of 'Operation Warp Speed'" by Dan Diamond … 
… "FBI investigating whether woman stole laptop from Pelosi's office to sell it to Russia," by Kyle Cheney: "The FBI is investigating evidence that a woman who entered the Capitol on Jan. 6 stole a laptop or hard drive from Speaker Nancy Pelosi's office and intended to sell it to Russians. The bizarre claim, which the FBI emphasized remains under investigation, was included in an affidavit describing the criminal case against Riley June Williams, a Pennsylvania woman who was seen in footage of the Jan. 6 insurrection in area of the Capitol near Pelosi's office.
"And it's not clear if the FBI has been able to apprehend her. 'It appears that WILLIAMS has fled,' according to the affidavit, which was signed Sunday and posted publicly after 9 p.m.. 'According to local law enforcement officers in Harrisburg, WILLIAMS' mother stated that WILLIAMS packed a bag and left her home and told her mother she would be gone for a couple of weeks. WILLIAMS did not provide her mother any information about her intended destination.' … 
"According to the affidavit, a witness who spoke to authorities claimed to have seen a video of Williams 'taking a laptop computer or hard drive from Speaker Pelosi's office. '[Witness 1] stated that WILLIAMS intended to send the computer device to a friend in Russia, who then planned to sell the device to SVR, Russia's foreign intelligence service,' the agent noted. 'According to [Witness 1], the transfer of the computer device to Russia fell through for unknown reasons and WILLIAMS still has the computer device or destroyed it.'"
PRESENTED BY THE NATIONAL RETAIL FEDERATION
Today is Martin Luther King Jr. Day. 
Joe Biden is going to Philadelphia for the National Day of Service. 
Kamala Harris will volunteer in D.C.
PRESENTED BY THE NATIONAL RETAIL FEDERATION
Retailers are resilient and will continue working hard to safely serve associates, customers and communities nationwide. Learn more: nrf.com/RetailResiliency
Tur and the Punchbowl News crew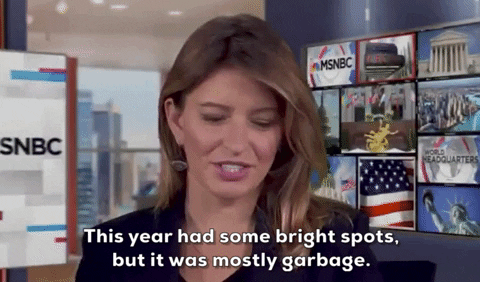 Check out our Lookahead from Sunday night with NBC's Katy Tur. We discussed the inauguration, the Biden agenda, the future of the GOP and impeachment.  
Subscribe 10 friends with your unique link (below) and get a Punchbowl News hat!
You currently have: 0 referrals
Crucial Capitol Hill news AM, Midday, and PM—5 times a week
Join a community of some of the most powerful people in Washington and beyond. Exclusive newsmaker events, parties, in-person and virtual briefings and more.
Subscribe to Premium
The Canvass Year-End Report
And what senior aides and downtown figures believe will happen in 2023.
Check it out
PRESENTED BY PRATT & WHITNEY, AN RTX BUSINESS