Every issue of the Punchbowl News newsletter, including our special editions, right here at your fingertips.
Join the community, and get the morning edition delivered straight to your inbox.
A message brought to you by RTX
We're taking smarter steps toward a sustainable future. By investing in hybrid-electric propulsion and developing systems that operate on alternative fuels, we're creating a safer, more connected world. Learn more at RTX.com
BY JOHN BRESNAHAN, ANNA PALMER AND JAKE SHERMAN
WITH MAX COHEN AND CHRISTIAN HALL
Happy Tuesday morning.
We are 350 days from Election Day 2022, and House Republicans are heavily favored to win the majority. And let's be completely clear about something: House Minority Leader Kevin McCarthy is heavily favored to be the next speaker. That doesn't mean it will be easy or it's a certainty. It'll be a big challenge for the man who dropped out of a speakership race just six years ago. 
But think back: Has any minority leader led their party to the majority and then not become speaker? The answer is no, not in the last century (and please don't say Bob Michel, he was retiring.) If Republicans win the majority in November 2022, it will be the second cycle in a row in which McCarthy has won seats. He's a beast of a fundraiser — it's his life — and that's tough to top. He picked up lots of chits there. 
Still, McCarthy needs to get the majority of the House Republican Conference and then 218 votes on the floor — or a majority of whomever is present and voting —  to become speaker if the GOP wins. He'll have a massive head start on that, as well as the ability to prevent anyone else from becoming speaker because his bloc of votes will be so large. But, that said, it will be a slog. It might just be harder than Speaker Nancy Pelosi's quest to win the speakership in January 2019, when 15 Democrats voted against her.
If you're working for McCarthy or supportive of his bid to become speaker, you're aware of former Rep. Mark Meadows (R-N.C.) — historically not a fan of the minority leader — pitching former President Donald Trump for speaker. This is exceedingly unlikely to happen, although the idea is intriguing and progressive pundits love it. What if Trump as speaker refused to invite President Joe Biden to give the State of the Union address? Whoa. Lots more on this below.
Anyway, it seems very unlikely to happen. Other conservatives push Rep. Jim Jordan (R-Ohio) for the post, even though he's said to us and other reporters that he has no interest in the job and would back McCarthy. Jordan would also have a tough time getting to 218.
And you should read this story with interest if you're a McCarthy booster. The headline of this American Conservative piece is: "Speaker Jim Banks? Speaker Donald Trump?" 
Here's what it says about Banks:
So, the first plausible alternative to McCarthy is the forty-two year-old Indiana Congressman Jim Banks. Head of the Republican Study Committee, he has revitalized the institution that was founded in the 1970's, that once bedeviled that Caesarian speaker, Newt Gingrich, and that was once chaired by Mike Pence.

Banks is the House's answer to Marco Rubio, in that he has courted a Star Wars cantina of ascendant intellectual voices and tendencies on the political right, in the hopes of being seen if not as an intellectual outright himself then certainly as an able standard-bearer for their views, whatever those are. 

Since taking over the RSC in January… 

Here, in May, Banks was speaking to conservative intellectual hothouse, the Claremont Institute. Here's word of his consultations with Mike Pompeo on Iran policy (concerning stuff for many foreign policy restrainers). Banks has also cultivated a Pompeo frenemy and potential 2024 rival, former national security advisor Robert C. O'Brien, retaining him for consult after President Biden's controversial withdrawal from Afghanistan. Foreign Policy recently dubbed O'Brien an "Obi-Wan Kenobi of sorts for young Republicans," given his close consults with candidates on foreign policy, and Banks has certainly tried to follow his lead, appearing on the Zoomer conservative e-show put out by American Moment, where the plausible future speaker was called "the Indiana man with a plan." Banks even hosted Gingrich himself recently, who is hocking some sort of new "Contract with America." A Republican congressional candidate told me over the weekend: He thinks Banks is the guy. 
Broadly speaking, our experience in covering many leadership races is that stories like this don't happen by accident. This piece has a lot of statistics neatly packaged together to position Banks as an alternative to McCarthy and member of Congress positioned for greatness. 
Nothing against Banks, but back on Planet Earth, this stuff is what RSC chairs do. The RSC is too large to exert themselves as a voting bloc, so the committee acts as a policy think tank inside the House. There's nothing wrong with that. But let's not go crazy over it. The RSC chairmanship can be a springboard, of sorts. Minority Whip Steve Scalise (R-La.) chaired the caucus before he got into leadership, as did former Vice President Mike Pence and Jordan. But there have been flameouts too. Former Reps. Rob Woodall (R-Ga.), Bill Flores (R-Texas) and Mark Walker (R-N.C.) have all been RSC chair, and yet they saw their House careers end shortly after.
The Banks-for-speaker movement is hardly a ripple, of course. But what's more interesting to us is that there seems to be someone — or some group of people — pushing it to conservative talkers.
Banks told us in an email that he supports McCarthy's bid for speaker. He also CC'ed McCarthy on the emailed response to us.
Hey Jake, I've left no room for doubt I support Kevin, as the conservative leader am doing everything I can to help him win, have no doubt he will win and will make a great Speaker and am quoted extensively saying as much. 
So that's that for now.
And let's address the Trump-for-speaker idea once again. We have no doubt that Trump loves chaos and may even like torturing McCarthy. He may be tickled by the idea of becoming speaker to exact revenge on his political enemies. There's no doubt that Meadows — who floated Trump as speaker the other day on TV — likes messing with McCarthy too. We've watched Meadows' water torture of McCarthy for half a dozen years. The McCarthy-Meadows relationship — or lack thereof — was a major theme of our (Anna and Jake's) book and all of our reporting over the last several years.
But a non-member has never become speaker. And it seems exceedingly unlikely to happen because lawmakers would be hesitant to trust an outsider who doesn't understand the job to run the institution. So sure, there are some Republicans who would be fine with voting for Trump. But we can rattle off a few dozen who would vote against him.
It's also enormously unlikely that Trump will actually make a go of it. For one, there's the simple reason that Trump may then be a government official once again covered by federal ethics and disclosure rules. And remember: Congressional ethics requirements are much more stringent. All stock trades need to be disclosed within a short period of execution and financial disclosures aren't optional. Although the legal questions surrounding this are fascinating. 
Could the Matt Gaetzs of the world use Trump as a Trojan horse in his bid to cause problems for McCarthy? You bet — especially if Trump doesn't endorse McCarthy's bid. 
So, in sum, if Republicans win the majority, the speakership will be McCarthy's to lose. But it will be a challenge. Of course, the race for speaker will be something that we devote a ton of time to over the next year, so you'll hear much more about this from us.
PRESENTED BY CLIMATE POWER
House Democrats voted YES on the Build Back Better Act — now the Senate needs to bring this bill home.
Moody's Analytics told Reuters the Build Back Better Act will "take the edge off inflation," and a recent Rhodium Group study projects the bill will save working families $500/year in energy costs.
It's a win for hardworking families and the most significant climate investment in our nation's history.
Biden to talk lowering gas prices today
Before President Joe Biden leaves Washington for Nantucket this afternoon, he'll speak about "the economy and lowering prices for the American people." 
This speech will be about gas prices and the Biden administration's efforts to rein them in.
There may be nothing more tangible to the American people than sky-high gas prices. The current average for a gallon of regular gas is $3.40, according to AAA. One year ago, the average price was $2.10. Of course, demand for gas was far lower in 2020, when the coronavirus pandemic was raging and fewer people were traveling or driving their cars to work. Now, as the pandemic is waning, gasoline production has lagged the increase in supply.
But Biden won't be judged on supply-and-demand metrics. If gas is more expensive and Democrats are in charge, they'll shoulder the blame. Republicans have been pounding this message for six months, blaming Biden's policies — including canceling the Keystone XL pipeline — for the price spike at the pump. 
Gas prices in California are especially high. The New York Times reported the average price in the Golden State was $4.71 per gallon, which would be a record high. The Los Angeles Times reported motorists were paying $6 per gallon or more in Los Angeles. More from the LAT on Nov. 16: "That number is about 7.9 cents more than it was one week ago, 20.8 cents more than one month ago and $1.52 more than one year ago, according to the AAA."
So the White House is facing heavy pressure to act. Soaring gas prices, along with spiking food costs, are a big reason why Biden's approval ratings are tanking, especially on the economy. This despite the fact that the U.S. economy is doing pretty well, especially compared to other countries.
Read this good story by WaPo's Annie Linskey: "More oil now, less oil later: Biden's tricky message on energy." Linskey explores some of the political dynamics of pushing a fossil-fuel-free future while "pushing to crank up" oil production. But she also gets into some of what the Biden administration is trying to do to lower the price of gas.
He is strongly weighing a release from the U.S. Strategic Petroleum Reserve, pushing the Federal Trade Commission to examine whether gas companies are charging too much, and leading a global effort to press oil-producing countries to ramp up production.
Biden is also getting political pressure from rank-and-file Democrats to act, as well. Read this story by Reuters' Andrea Shalal about House Democrats urging  Biden to release oil from the Strategic Petroleum Reserve. China is considering a similar move as well.
The president may also temporarily waive a renewable fuel mandate, Bloomberg reported last week.
There's 2024 politics involved here, too. Florida's GOP Gov. Ron DeSantis is calling on the state legislature to lower its gas tax to help drivers there. "Obviously, this is being driven by inflationary policies out of Washington," DeSantis claimed.
Also: Check out the front page of the Kansas City Star. Stories about rising prices are everywhere
→ Carvana, the car-selling website, has signed up Ogilvy Government Relations to lobby on "issues related to data privacy and data security." Carvana had no lobbyists before this. 
→ Irobot Inc., which makes the Roomba vacuum, has brought on The Vogel Group to lobby on Section 301 tariffs.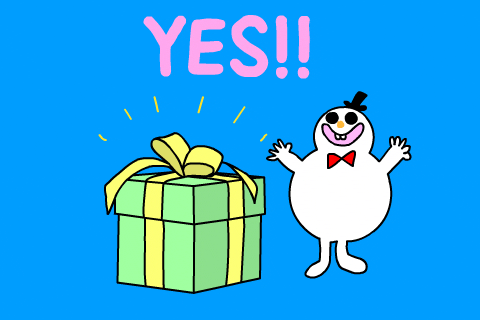 PRESENTED BY CLIMATE POWER
Senate: The Build Back Better Act tackles inflation
The Build Back Better Act tackles inflation
The Build Back Better Act tackles inflation
The Build Back Better Act tackles inflation
The Build Back Better Act tackles inflation
The Build Back Better Act tackles inflation
The Build Back Better Act tackles inflation
The Build Back Better Act tackles inflation
Sure, it's the legislative season, but it's also fundraising season in D.C. and around the country. Sen. Marco Rubio (R-Fla.) has a slew of Senate Republicans appearing on his behalf at a holiday reception Dec. 8 in Washington. It will cost you between $500 and $2,500 to see Rubio with Sens. John Barrasso (Wyo.), Shelley Moore Capito (W.Va.), Susan Collins (Maine), Lindsey Graham (S.C.), Chuck Grassley (Iowa), Mike Lee (Utah), Roger Marshall (Kan.), Thom Tillis (N.C.), Pat Toomey (Pa.) and Tommy Tuberville (Ala.).
House Minority Whip Steve Scalise (R-La.) will be the special guest at a Dec. 2 event for Rep. Dan Newhouse (R-Wash.). This is notable because Newhouse voted to impeach former President Donald Trump. But alas — Newhouse is an incumbent Republican, so the leadership truly needs to back him.
Rep. Chris Stewart (R-Utah) has his Park City Winter Weekend Jan. 7 through Jan. 9 with Reps. Tom Cole (Okla.), Mario Diaz-Balart (Fla.) and Kay Granger (Texas).
10 a.m.: President Joe Biden and Vice President Kamala Harris will get their daily intelligence briefing.
2 p.m.: Biden will speak about "the economy and lowering prices for the American people."
3:15 p.m.: Jen Psaki will brief. 
4 p.m.: The Bidens, Harris and Second Gentleman Doug Emhoff will participate in a "service project" at DC Central Kitchen. 
5:55 p.m.: The Bidens will leave for Nantucket for Thanksgiving.
7:10 p.m.: The Bidens will arrive in Nantucket.
NYT
→ "Justice Department to Pay About $130 Million to Parkland Shooting Victims," by Patricia Mazzei in Miami and Katie Benner in D.C.
WaPo
→ "Competitive House districts are getting wiped off the map," by Ashlyn Still, Harry Stevens and Kevin Uhrmacher
→ "Roger Stone and Alex Jones subpoenaed by House committee investigating Jan. 6 attack," by Jaqueline Alemany and Tom Hamburger
→ "N.Y. Assembly report finds 'overwhelming evidence' Cuomo engaged in sexual harassment, used state resources for memoir," by Mariana Alfaro and Josh Dawsey
WSJ
→ "Jerome Powell Will Face a Very Different Economy in a Second Term," by Greg Ip
→ "AmEx Pitched Business Customers a Tax Break That Doesn't Add Up," by AnnaMaria Andriotis, Rich Rubin and Heather Haddon
AP
→ "World Cup host Qatar used ex-CIA officer to spy on FIFA," by Alan Suderman
Politico
→ "Dems roll toward midterms with rock-bottom brand," by David Siders
→ "Bannon indictment does little to jumpstart Jan. 6 committee's subpoena talks with top targets," by Kyle Cheney, Betsy Woodruff Swan and Nick Wu
PRESENTED BY CLIMATE POWER
House Democrats just got us one step closer to lowering costs for America's working families and tackling climate change with the Build Back Better Act — now it's up to the Senate to bring this bill home.
17 Nobel Prize-winning economists agree that the Build Back Better Act would boost our economy and counteract inflation by making critical investments in America's future and lowering key expenses for middle-class families. Moody's Analytics told Reuters that the bill will "take the edge off inflation."
With this once-in-a-generation bill, tax credits for clean energy will create millions of good-paying jobs, jumpstart our clean energy economy AND reduce American families' energy bills by $500 EACH YEAR.
The United States will finally take on climate change and be a leader in clean energy across the globe.
Enjoying Punchbowl News AM?
Subscribe 10 friends with your unique link (below) and get a Punchbowl News hat!
You currently have: 0 referrals
Was this email forwarded to you? Sign up https://punchbowl.news
Punchbowl News All Rights Reserved
You are subscribed to our Punchbowl News AM list
Crucial Capitol Hill news AM, Midday, and PM—5 times a week
Join a community of some of the most powerful people in Washington and beyond. Exclusive newsmaker events, parties, in-person and virtual briefings and more.
Subscribe to Premium
The Canvass Year-End Report
And what senior aides and downtown figures believe will happen in 2023.
Check it out
A message brought to you by RTX
We're taking smarter steps toward a sustainable future. By investing in hybrid-electric propulsion and developing systems that operate on alternative fuels, we're creating a safer, more connected world. Learn more at RTX.com