Every issue of the Punchbowl News newsletter, including our special editions, right here at your fingertips.
Join the community, and get the morning edition delivered straight to your inbox.
A message brought to you by SourceAmerica
SourceAmerica® connects government customers and other organizations to a national network of nonprofit agencies that hire a talented segment of the workforce – people with disabilities. To learn more, visit SourceAmerica.org.
BY JOHN BRESNAHAN, ANNA PALMER AND JAKE SHERMAN
WITH MAX COHEN AND CHRISTIAN HALL
Happy Monday morning. 
Two Democratic senators – Cory Booker (N.J.) and Elizabeth Warren (Mass.) – and one House Democrat, Rep. Jason Crow of Colorado, announced Sunday that they have tested positive for Covid.
The Democrats' new world
Democrats are waking up to a new reality this morning – the Build Back Better Act, as currently constructed, is dead. Sen. Joe Manchin's (D-W.Va.) bombshell, delivered to Bret Baier on "Fox News Sunday," – that he was done with the BBB – was both shocking and yet predictable.
Manchin had issues with nearly every major provision in the $1.7 trillion package: climate change, paid family leave, Medicare expansion, extension of the Child Tax Credit and more. He's been saying for months that he was skeptical about the need for this legislation, which just happens to be President Joe Biden's top legislative priority. Manchin is concerned that another big federal spending package would further fuel inflation, and he called for a "strategic pause" several times over the last few months. One-on-one sessions with Biden and Senate Majority Leader Chuck Schumer failed to move him, as did increasingly public appeals from his colleagues. How Manchin did it – on Fox – was probably the most surprising part.
The White House is epically pissed off – as evidenced by this blistering statement issued by Jen Psaki in which the administration essentially accused Manchin of going back on his word to Biden. This statement raised eyebrows on Capitol Hill for its sharp tone. Some Democratic aides said it was a mistake, since the White House will almost certainly need Manchin for other legislation and nominees.
Schumer fumes
Schumer clearly seems to have had enough of it as well. In a "Dear Colleague" letter sent out this morning, the majority leader promised to bring up the BBB despite Manchin's objections and vote on it "until we get something done."
The New York Democrat pledged to force a showdown over voting rights legislation – which Manchin has opposed – and threatened to try to change Senate rules on the filibuster. Both Manchin and Sen. Kyrsten Sinema (D-Ariz.) are opposed to any such rule changes, so it won't pass. But Schumer's intention apparently is to force them to cast votes anyway.
From Schumer's letter:
[S]enators should be aware that the Senate will, in fact, consider the Build Back Better Act, very early in the new year so that every Member of this body has the opportunity to make their position known on the Senate floor, not just on television. We are going to vote on a revised version of the House-passed Build Back Better Act – and we will keep voting on it until we get something done.

Additionally, please be advised that shortly after the 117th Congress resumes in January, the Senate will consider voting rights legislation, as early as the first week back. Previous attempts to simply debate such legislation have been obstructed by Republican filibusters, effectively defending the voter suppression and election nullification laws passed by so many Republican state legislatures on party lines with simple majorities… If Senate Republicans continue to abuse the filibuster and prevent the body from considering this bill, the Senate will then consider changes to any rules which prevent us from debating and reaching final conclusion on important legislation."

Members on both sides have spent years bemoaning Senate gridlock, yearning for the Senate to operate as it once did – with Members participating, legislating, debating, publicly choosing a side. That is how the Senate worked before rules were weaponized to allow a minority of Senators to prevent the body from mere consideration of legislation.

The American people also decry this deadlock. I believe our constituents deserve to know which Senators choose to hide behind ill-conceived and abused rules and which Senators prefer to restore Senate floor procedures to better align with the Founders' intentions. As Former Senator Robert C. Byrd said in 1979, Senate rules that seemed appropriate in the past 'must be changed to reflect changed circumstances.' Therefore, as with the BBB, Members will be given the chance to debate on the Senate floor and cast a vote so that their choice on this matter is clear and available for everyone to see.

To further discuss these critical issues, we will hold a virtual Special Caucus on the evening of Tuesday, December 21, the longest night of the year.
Oh, to be a fly on the wall for Tuesday's call! Will Manchin even take part? Does Biden weigh in? This is gonna be interesting.
It's not clear exactly what Schumer – who is up for reelection next November – thinks he can do with this new plan, or whether this is just a reflexive move by an angry majority leader. Besides the direct reference to Manchin, there are a couple lines in this letter that are shots at the West Virginia Democrat, such as the "not just on television" reference. Schumer's use of Byrd's quote is another, since Manchin often cites the late West Virginia senator.
It's also stunning to see how the Manchin-Schumer relationship – once close – has deteriorated. We wrote about this in recent editions, especially when Manchin was negotiating directly with Biden instead of Schumer. And then there was the July 28 letter signed by Schumer and Manchin outlining what the West Virginia Democrat would support, an extraordinary document that Schumer and the White House kept under wraps for two months.
Reminder: We are only publishing AM newsletters this week. Punchbowl News is going dark the last week of the year (barring breaking news). 
Holiday cheer is in the air and shoppers are returning to stores in force, including millions of small businesses across America. Mastercard SpendingPulse data shows that total retail sales are up nearly 30% compared to last year. Learn More.
By empowering small businesses with digital payment solutions, data insights and the tools to operate more efficiently, Mastercard is committed to helping them during this holiday season, and thrive in the future.
The path forward, and the politics for Democratic leaders and Manchin
Despite the angry missives from the White House and Senate Majority Leader Chuck Schumer, Democrats must confront a daunting shift in both political and legislative realities brought about by Sen. Joe Manchin's (D-W.Va.) decision to oppose the BBB.
→ Legislatively: Let's start with the big one. The enhanced Child Tax Credit, implemented under the American Rescue Plan expires in 11 days, and without the BBB – or some other reconciliation package as a vehicle – it's hard to see this getting renewed. There's just not enough GOP support to get it done outside the fast-track reconciliation process.
Now Democrats have several more months to use this current reconciliation package, the one that's serving as the vehicle for BBB. Schumer clearly wants to find some scaled-back version of BBB that Manchin and Sinema will support. Could this include universal pre-K and expanded child nutrition programs – which Manchin backs – fully paid for by revamping the tax code, which he also backs?
However, paid family leave, climate change, CTC, change to oil and gas leases, a methane fee, Medicaid and Medicare expansion – these are all in big trouble due to Manchin's objection. Progressives will remain furious about this.
Allowing Medicare to negotiate prescription drug prices was another provision that Manchin expressed support for previously. Perhaps this could be included in a package. But the savings would have to go to something besides expanding Medicare to cover hearing, dental and vision programs. Manchin opposed those provisions, which were championed by Sen. Bernie Sanders (I-Vt.). Where does this all leave a fix to the state-and-local-tax deduction? It'll be difficult to get that done as well. 
Congress may need to pass another Covid relief bill, depending on how severe the Omicron variant hits. Could Democrats add a compromise version of the CTC to that? How about the government funding bill, which needs to pass by Feb. 18? All of this is quite challenging. The best option is to extend expiring American Rescue Plan and CARES Act provisions and try to tack on as much as Manchin can stomach.
Democrats can create a number of legislative vehicles using the reconciliation process if they revise their budget resolution, but that would spark multiple vote-a-ramas for each vehicle. This is a time-consuming strategy, but it's possible.
The politics
→ Politically: This is a massive blow to Biden and Schumer – there's no other way to say it. They believed that if they were patient and worked quietly in private with Manchin, they could bring him around on BBB, and they failed. Biden had Manchin to his Delaware home. First lady Jill Biden visited West Virginia. Biden appointed Gayle Manchin as co-chair of the Appalachian Regional Commission. Yet when Sunday's debacle went down, Biden reportedly couldn't get Manchin on the phone, per CNN.
House Democrats also misplayed this big time. Following the Virginia gubernatorial loss, Speaker Nancy Pelosi and the House Democratic leadership agreed to pass the bipartisan infrastructure bill in the ultimately misguided hope that Manchin could be swayed. If you're judging who was right here, it's Rep. Alexandria Ocasio-Cortez (D-N.Y.) and the progressives who voted against infrastructure because they knew Manchin would never support something the left would back.
→ How about the Democratic moderates in the House that voted for this bill and now might get nothing out of it? It feels reminiscent of the 2009 cap-and-trade legislation. This is a devastating blow to them. They got the infrastructure bill, but they walked the plank on some tough votes on BBB – and the debt limit – and got shut out here.
→ We've gotten a number of texts and calls from lawmakers and aides asking if Manchin will switch parties and become a Republican. We don't see it. Depending on the vibe in the Senate Democratic Caucus, it's possible Manchin could declare himself an independent while still caucusing with Democrats. Functionally, that wouldn't change anything for Schumer or the majority, but it would change Manchin's political dynamic back home in 2024 if he runs again.
But think of this: The 50-50 Democratic Senate passed the American Rescue Plan and a massive $1 trillion infrastructure bill. That's a huge haul for a chamber with such close margins. BBB was always going to be hard. It's only December. There's time for other legislation to replace it, although the window is closing quickly.
Manchin's decision essentially guarantees that Congress will be wrestling with the component pieces of the BBB for at least the first few months of 2022. Lawmakers also have government funding to deal with in February. We're sure they're going to give USICA another chance. It will be a busy election year.
The Coverage: 
NYT 
→ "The Path Ahead for Biden: Overcome Manchin's Inflation Fears," by Jim Tankerlsey 
→ "Manchin Rejects Landmark Legislation, Putting Biden's Climate Goals at Risk," by Lisa Friedman and Coral Davenport
WaPo
→ "From charm offensive to scorched earth: How Biden's fragile alliance with Manchin unraveled," by Sean Sullivan in Wilmington and Seung Min Kim
News: DCCC raised $12.6 million November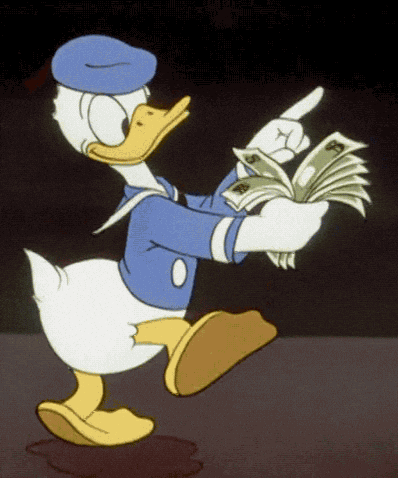 The DCCC raised $12.6 million in November and has $73.8 million on hand and no debt. The committee says this is its best off-year November in history by more than $3.6 million. They have $26 million more than they had on hand in November 2019.
This is in line with what the DCCC has been raising in recent months. In October, it pulled in $14.5 million and in September it took in $11.6 million.
Of course, House Democrats need all the money they can get to beat back on the Republicans' advantage in 2022. And money isn't the end all be all. But piles of cash are, of course, absolutely vital.
Thanks to innovative payment solutions and insights, retailers are seeing healthy consumer spending this holiday season. Learn More.
→ Rep. Albio Sires (D-N.J.) is reportedly becoming the 21st House Democrat to forgo reelection in 2022, according to a Sunday night report from the New Jersey Globe. Sires has served in the House since 2006 and represents a Newark-area seat with a significant Latino population. Robert J. Menendez, Sen. Robert Menendez's (D-N.J.) son, is the leading candidate to take his seat. Sires won the seat in the first place after the elder Menendez left it to run for the Senate. This is a heavily Democratic seat.
→ Club for Growth Action got a $1 million check Nov. 15 from Dick Uihlein, the billionaire GOP donor who owns Uline, the shipping and office supply company. The PAC raised $1.3 million in November.
8:20 a.m.: President Joe Biden will leave Wilmington for the White House.
9:15 a.m.: Biden will arrive at the White House.
10:10 a.m.: Biden will get his daily intelligence briefing. 
12:45 p.m.: Biden will have lunch with Vice President Kamala Harris. 
1 p.m.: Jen Psaki will brief.
1:30 p.m.: Biden will meet with the Covid-19 response team. 
The week ahead: Tuesday: Biden will speak about Covid. From the White House: "Building off his Winter Plan, the President will announce new steps the Administration is taking to help communities in need of assistance, while also issuing a stark warning of what the winter will look like for Americans who choose to remain unvaccinated."
Wednesday: Biden will meet with his "supply chain taskforce," and deliver remarks afterward.
What do you do when your dreams don't go according to plan?
That's what many small business owners who depended on foot traffic wondered last year when the pandemic suddenly forced them to close their doors and change their business models.
Small businesses are the backbone of our economy, serving as the lifeline through which goods, services and livelihoods flow. And, when the pandemic hit, Mastercard solutions, insights and tools helped entrepreneurs evolve to succeed in the new digital economy.
Now, as shoppers return to small businesses this holiday season, Mastercard is helping entrepreneurs prepare for the future. Learn More.
Enjoying Punchbowl News AM?
Subscribe 10 friends with your unique link (below) and get a Punchbowl News hat!
You currently have: 0 referrals
Was this email forwarded to you? Sign up https://punchbowl.news
Punchbowl News All Rights Reserved
You are subscribed to our Punchbowl News AM list
Crucial Capitol Hill news AM, Midday, and PM—5 times a week
Join a community of some of the most powerful people in Washington and beyond. Exclusive newsmaker events, parties, in-person and virtual briefings and more.
Subscribe to Premium
The Canvass Year-End Report
And what senior aides and downtown figures believe will happen in 2023.
Check it out
A message brought to you by SourceAmerica
SourceAmerica® connects government customers and other organizations to a national network of nonprofit agencies that hire a talented segment of the workforce – people with disabilities. To learn more, visit SourceAmerica.org.