Every issue of the Punchbowl News newsletter, including our special editions, right here at your fingertips.
Join the community, and get the morning edition delivered straight to your inbox.
A message brought to you by SourceAmerica
SourceAmerica® connects government customers and other organizations to a national network of nonprofit agencies that hire a talented segment of the workforce – people with disabilities. To learn more, visit SourceAmerica.org.
BY JOHN BRESNAHAN, ANNA PALMER AND JAKE SHERMAN
WITH MAX COHEN AND CHRISTIAN HALL
Happy Wednesday morning. Today: Anna will interview Rep. Suzan DelBene (D-Wash.), chair of the New Democrat Coalition, at noon Eastern time on the state of childhood poverty and the impact of the Child Tax Credit and Earned Income Tax Credit on low-income communities. RSVP here!
Now onto the news: The House last night passed both the National Defense Authorization Act and a "process" bill that delays Medicare sequestration cuts while providing the Senate with a one-time exemption to pass a debt-limit increase by a simple-majority vote
There are two dynamics we want to explore here when it comes to debt-limit strategy: The rifts inside the Senate Republican Conference, and the House Republican leadership's role in all of this.
1) Splits: We're seeing some pretty significant fissures inside the Senate Republican Conference over the debt-limit strategy. Let's start with the GOP leadership. Senate Minority Leader Mitch McConnell is in favor of this strategy — in fact, he was one of the key negotiators. Senate Minority Whip John Thune is backing him, as is Sen. John Cornyn (Texas). Also yes votes: retiring Sen. Roy Blunt (Mo.) and Sen. Roger Wicker (Miss.).
Sen. John Barrasso, the No. 3 Senate Republican, is undecided, So are Sens. Joni Ernst (Iowa) and Rob Portman (Ohio), who serve in the leadership. And Sen. Rick Scott (Fla.), the chairman of the National Republican Senatorial Committee, is a solid no. 
Some of the "no" votes tell us that Republicans already helped Democrats raise the debt limit once and they shouldn't do it again. 
Barrasso, Thune and Cornyn are all seen as candidates to be the next Senate GOP leader, so we follow them closely on votes like this, of course.
We asked Thune about the split in the leadership, and he gave a very Thunian answer: "There will be differences of opinion. It's not going to be a unanimous vote, for sure. But I think one way or the other, everybody knows that the debt limit has to be addressed, and the Democrats need to deliver the votes to do it."
But there was "a lot of pushback" in the GOP Conference meeting on Tuesday where McConnell laid out the plan, according to Republicans sources. Sens. Richard Shelby (R-Ala.), Dan Sullivan (R-Alaska) and Mitt Romney (R-Utah) — normally "safe" leadership allies — all raised concerns, as did more hardline conservatives. 
This is interesting. Some Republicans seem to be struggling with voting no because the debt-limit process bill also includes language to delay Medicare sequestration cuts. Sen. Josh Hawley (R-Mo.), a hardliner who one would expect to be against any debt-limit increase, questioned why any Republicans would vote against the measure.
"I'm not going to vote to cut Medicare, that's wrong," Hawley told us. He added: "I can tell you that I'm opposed to cutting Medicare. I think that it's the wrong time to put patients and providers and doctors in a tough, tough spot." 
We're wondering how many votes McConnell gets here. We don't think he'll have any problem reaching the 10 he needs to help pass the bill with Senate Democrats. But will it be a majority of the conference? It doesn't feel like it.
2) A peek inside the McCarthy-McConnell dynamic: The leadership on Capitol Hill has been stagnant for so long that it's rare that you get to explore a new relationship between two top lawmakers.
House Minority Leader Kevin McCarthy and McConnell don't have a ton of experience working together on high-profile issues, so it's worth pausing for a beat and thinking through how Congress arrived at this complex accommodation to raise the debt limit — and what it says about the relationship between the two Republican leaders.
A lot has been made of McConnell's handiwork here in cutting a deal with Senate Majority Leader Chuck Schumer to create this fast-track process to lift the debt limit. And there's no doubt the pair of Senate leaders were crafty in creating this temporary workaround.
But McConnell shifted to this plan only after a difficult meeting with McCarthy in the California Republican's Capitol suite.
McConnell's initial plan — his preferred path at the outset, sources tell us — was to lift the debt limit as part of the NDAA. Senate leaders preferred that strategy because they thought it would move through both chambers quickly. 
McConnell met with McCarthy last Thursday, and pitched the idea of twinning the debt-cap increase and the NDAA. McCarthy was immediately opposed — and he emerged from the meeting to tell us — Bres and Jake — that he didn't like it.
McCarthy was concerned about splitting the House and Senate GOP once again. Republicans in the two chambers were on different pages on the $1 trillion bipartisan infrastructure bill and a whole host of other issues during the last year or so. And, quite frankly, McCarthy has his own internal politics to worry about. McCarthy understands the debt limit needs to be lifted. But the NDAA was a particularly bad vehicle for the debt-cap increase for him because it would deeply divide his own House Republican Conference. 
McCarthy also believed that the NDAA contained several major policy wins for Republicans, and if the debt-limit increase was included in that bill, House GOP lawmakers would've voted against it in droves. Democrats needed Republicans to pass the NDAA, so this would've been a problem. 
Take a look at the NDAA vote last night in the House. It passed by an overwhelming 363-70 margin. A stunning 194 Republicans backed the measure, and only 19 Republicans voted no. Compare that to the 169 Democrats who voted yes, versus 51 nays. 
So McCarthy's split with McConnell forced the Senate leaders to adopt this expedited plan, which seems to be sailing through the Congress quite easily. Team McConnell says that the Kentucky Republican had two basic goals: to force Democrats to raise the debt limit by a specific dollar amount and to spare Republicans from voting for the debt limit hike. They say he has achieved those two things — and that's what matters to McConnell.
Debt limit timing
Schumer filed cloture last night on the "motion to concur" with the House debt-limit process bill, which sets up a procedural vote Thursday. 
Today: The Senate will vote on nominations and perhaps a Congressional Review Act resolution on blocking President Joe Biden's vaccine mandate for private employers.
Thursday: Cloture is expected to be invoked on the process bill. There are up to 30 hours of debate allowed post-cloture. The timing of final passage depends on whether Senate Republicans yield back time. If they do, a Senate vote on actually raising the debt limit could come as early as Friday, although Monday is far more likely. 
And remember, under this expedited Senate process for considering the debt-limit increase, there are only 10 hours of debate, no amendments are in order, and it only needs a simple-majority vote to pass.
→ One more note: The House currently has no votes scheduled after Friday until Jan. 10. Yeah. House leaders, of course, will bring the chamber back for a debt limit vote next week. Then that's it for members until 2022, unless the Senate passes the Build Back Better Act. But keep reading, and you'll see that we are skeptical that is going to happen before the end of the year.
No other provider offers as many affordable Internet options as we do. Our most affordable plan has connected 10 million people from low-income families to high-speed internet for less than $10/month. But Americans need more than an internet connection – they need the right devices and digital skills to make the most of connectivity. That's why we're investing $1 billion over the next 10 years to put laptops in people's hands and provide digital skills training to help low-income families get and stay connected. Learn more.
Schumer presses for BBB vote by Christmas. Is it doable?
He's like a broken record. Senate Majority Leader Chuck Schumer tells us every day that he is continuing to push for a vote on the Build Back Better Act by Christmas, even as some in his own party question that timeline in public and private.
We expect several committee titles for the Senate substitute package to be released on Wednesday, as well as CBO scores for those titles. This will include Commerce; Banking, Housing and Urban Affairs; Small Business; and Veterans Affairs. So this is some notable progress.
Yet big hurdles remain. The Senate parliamentarian has yet to finish the "Byrd Bath" for the legislation, particularly the most important titles, those covering the Finance and HELP committees. There are ongoing intra-party disputes over Medicare expansion, the state and local tax deduction (SALT) and immigration. And Sen. Joe Manchin (D-W.Va.) doesn't sound sold on either the size or content of the package. Without his vote, Schumer can't go anywhere except back to Brooklyn to celebrate the holiday season with his family. 
Here's Manchin at the Wall Street Journal's CEO Council Summit on Tuesday:
"The unknown we're facing today is much greater than the need that people believe in this aspirational bill that we're looking at. And we've got to make sure we get this right, we just can't continue to flood the market as we've done." 
That's Manchinese for "Pump the brakes, Chuck!!!"
Anyway, the Senate will spend the rest of this week working on legislation that would set up an expedited process for considering a debt-limit increase, which Congress must finish up before Dec. 15 (see above).
Next week, the Senate will take up the actual debt-limit increase, as well as the National Defense Authorization Act. The NDAA, in particular, will chew up most of the week.
And Christmas is the following week. It'll be hard for Schumer to keep senators from skipping town to be with their families. The week of Dec. 27-31 is another challenge attendance-wise. 
Yet Schumer told his colleagues at the Senate Democratic lunch on Tuesday that they must push the package through before year's end in order to avoid a lapse in the Child Tax Credit, a high-profile program instituted under the American Rescue Plan that expires on Dec. 31. The CTC has already had a big impact on child poverty rates, and a number of progressives in both the House and Senate are using it to lobby for passing the BBB this year.
Top Senate Democrats are also backing this Schumer push, as is the White House.
"It's time," Sen. Elizabeth Warren (D-Mass.) told us Tuesday. "The House has stepped up. They've done their part. The president has promised we're going to get this thing through. We have most of the provisions done. Another month, another three months is not going to make things easier."
Part of the issue for Schumer here is that he can't relent on the deadline, as that is what's driving all the action in the Senate. This is similar to what Speaker Nancy Pelosi tried in the House.
But Pelosi was also forced to delay floor action on several occasions, faced with the reality that the package just wasn't ready to go. Schumer may end up confronting the same situation himself late this month and early next year. 
Schumer also doesn't have one vote to spare thanks to the Senate's 50-50 composition. There is no room to gamble. He must have everything lined up before BBB comes to the floor. While the package will be considered under reconciliation rules, meaning no filibuster, Schumer still has to deal with a vote-a-rama and all the potential political traps that entails. So his Democrats must be prepared for any possible GOP amendments designed to trip up their vulnerable members.
Also, Schumer has only to recall the end game over the American Rescue Plan back in March  — a far more straightforward bill considered under much more favorable circumstances for Democrats — to see what one senator's objection can do at the last minute. Manchin held up the legislation for most of a day after he objected to unemployment provisions. The West Virginia Democrat got what he wanted in the end.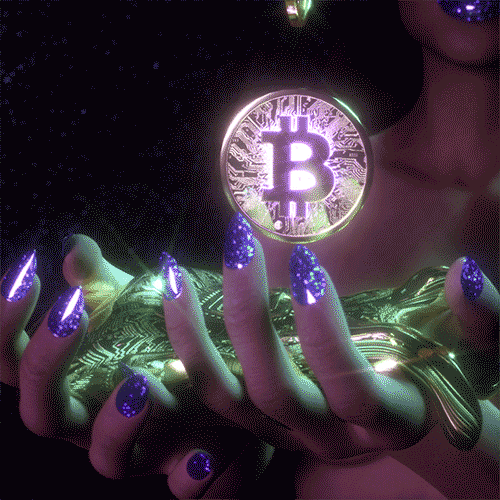 Bitwise Asset Management, a cryptocurrency firm, has signed up Tiger Hill Partners to lobby on "[i]ssues related to digital assets." We've made it clear that, based on our reporting, crypto players have a lot of work to do in D.C. over the next few years. There's a big hearing today in House Financial Services at 10 a.m., by the way. 
Tracy Woods joins Punchbowl News
Punchbowl News is growing. We're excited to have Tracy Woods join our team! Tracy comes on board as our first community manager. He'll be in charge of all things related to growing and engaging with our A.M. and premium community. He's relocating to D.C. from Laredo, Texas, where he worked as a community manager for Favor Delivery.
Interested in joining our team? We're currently interviewing for an events manager to join our growing events business. We're also looking for a managing editor of special projects to oversee Punchbowl News's existing custom product features such as The Canvass and The Tally, and to think strategically about developing new products and platforms.
9:30 a.m.: President Joe Biden will get his intelligence briefing.
10 a.m.: House Republican Whip Steve Scalise and Conference Chair Elise Stefanik will talk to reporters following the weekly party meeting.
10:45 a.m.: House Democratic Caucus Chair Hakeem Jeffries and Vice Chair Pete Aguilar will speak after their party meeting.
10:50 a.m.: Biden will leave the White House for Andrews, where he will fly to Kansas City, Mo. Karine Jean-Pierre will gaggle on board. He'll arrive at 1:45 p.m.
11:30 a.m.: Speaker Nancy Pelosi will hold her weekly news conference.
3 p.m.: Biden will tour the Kansas City Area Transportation Authority.
3:30 p.m.: Biden will speak about the new infrastructure law. 
4:45 p.m.: Biden will leave Kansas City for Andrews. He'll arrive at the White House at 7:15 p.m.
NYT
→ "'Greetings, Mr. President': Biden and Putin Hold 2-Hour Virtual Summit," by David E. Sanger and Michael Crowley
→ "Lawmakers Reach Deal to Overhaul How Military Handles Sexual Assault Cases," by Jennifer Steinhauer
WaPo
→ "First lab results show omicron has 'much more extensive escape' from antibodies than previous variants," by Carolyn Y. Johnson and Joel Achenbach
→ "Biden's Supreme Court commission endorses final report noting bipartisan public support for term limits," by Ann E. Marimow
WSJ
→ "Stock Futures Tick Higher After Wall Street Rally"
LAT
→ "34,000 L.A. Unified students have not complied with vaccine mandate, signaling problems ahead," by Howard Blume
AP
→ "Biden-Putin talks yield no breakthrough in Ukraine tensions," by Aamer Madhani and Vladimir Isachenkov
→ "Olaf Scholz voted in to replace Merkel as Germany's leader," by Geir Moulson in Berlin
Reuters
→ "Helicopter carrying Indian defense chief crashes; four dead," by  Devjyot Ghoshal and Sanjeev Miglani
Comcast's Internet Essentials has connected 10 million people from low-income families to high-speed Internet for less than $10/month. But Americans need laptops, tablets and digital skills too. That's why, through Project UP, we're investing $1 billion over the next 10 years to connect people to the Internet, advance economic mobility, and open doors for the next generation of innovators, entrepreneurs, storytellers and creators. Learn more.
Enjoying Punchbowl News AM?
Subscribe 10 friends with your unique link (below) and get a Punchbowl News hat!
You currently have: 0 referrals
Was this email forwarded to you? Sign up https://punchbowl.news
Punchbowl News All Rights Reserved
You are subscribed to our Punchbowl News AM list
Crucial Capitol Hill news AM, Midday, and PM—5 times a week
Join a community of some of the most powerful people in Washington and beyond. Exclusive newsmaker events, parties, in-person and virtual briefings and more.
Subscribe to Premium
The Canvass Year-End Report
And what senior aides and downtown figures believe will happen in 2023.
Check it out
A message brought to you by SourceAmerica
SourceAmerica® connects government customers and other organizations to a national network of nonprofit agencies that hire a talented segment of the workforce – people with disabilities. To learn more, visit SourceAmerica.org.