Every issue of the Punchbowl News newsletter, including our special editions, right here at your fingertips.
Join the community, and get the morning edition delivered straight to your inbox.
PRESENTED BY PRATT & WHITNEY, AN RTX BUSINESS
BY JOHN BRESNAHAN, ANNA PALMER AND JAKE SHERMAN
Jon Allen of NBC and Amie Parnes of The Hill have quite the run going. The pair have written two behind-the-scenes New York Times best sellers about Hillary Clinton — "HRC: State Secrets and the Rebirth of Hillary Clinton" and "Shattered: Inside Hillary Clinton's Doomed Campaign."
They have now turned their attention to the 2020 campaign for the White House with "Lucky: How Joe Biden Barely Won the Presidency." Crown is publishing the book, and it comes out March 2. (Jake and Anna share a book editor with Amie and Jon. Kevin Doughten is the best! We also all worked with Jon and Amie at Politico.)  
Here's why you should order the book. Jon and Amie have amazing details about Joe Biden's cash crunch around the New Hampshire primary. The campaign's treasury was down to $1.5 million — "less than some candidates were spending in a single day at that point." 
Biden's team went to him to figure out what his red lines were when it came to a cash infusion. "There was a discussion about asking them to put in their own money," one campaign insider said, adding that "refinancing their home" was "on the table." Joe and Jill Biden refused to let staff go unpaid or put their own money into the effort. The subtext of all the discussion, Jon and Amie write, was unmistakable: "It might soon be time to wrap up the campaign." Again, buy the book here.
Your inside look at six of the most important figures behind Joe Biden's first 100 days. This week we profile Secretary of State Tony Blinken. Check out who is in his orbit, what his political considerations are and special words of wisdom from former Secretary of State Hillary Clinton.
NYT: "Blinken, Without Leaving Home, Tries to Mend Fences With Allies Abroad," by Michael Crowley
Will Republicans earmark? It looks possible
As you now know, House Democrats are bringing back earmarks. They are pretty excited about it. Senate Democrats haven't said they are publicly, but we imagine they'll follow suit. Their appropriators — the lawmakers that spend money — sure want them.
Senate Republicans have been mum about what they'll do. Minority Leader Mitch McConnell (R-Ky.) said Tuesday he would defer to Sen. Richard Shelby (Ala.), the top Republican on the Appropriations Committee. That seems as good as McConnell saying, "Start your earmarking engines." Both McConnell and Shelby were enthusiastic earmarkers back in the day.
We found something interesting over several days of conversations with Republican insiders: It seems like the GOP also wants to support earmarks. 
Here's what we heard: 
1) This House Republican minority isn't like the Tea Party fueled group of a decade ago. Instead, they're inspired by former President Donald Trump, who had no problem spending vast piles of federal money. Bringing back earmarks doesn't seem like a huge ideological hurdle now.
2) Democrats are going to request earmarks. If Republicans don't, they'll be at a substantive and political disadvantage, they say.
3) Many Republicans make the argument that GOP lawmakers don't want unelected bureaucrats in the Biden administration deciding where federal dollars are spent in their districts. They believe Republicans should grab control of the process while they have a chance — by earmarking funds.
Earmarking itself will also be different than it was back in the day. Private companies won't be getting earmarks; only nonprofits and government-like organizations will see money funneled to them. The member-direct spending will be transparent and no member will be allowed to have any financial ties to any organization they steer money toward.
House Republicans have a rule against earmarking, so they'll have to proactively change that provision in order to request earmarks — that would require broad buy in from the rank and file. The GOP will have to make a decision on this soon — we'll keep you posted as it unfolds.
A few big things to watch today
→ The Senate parliamentarian could issue her ruling on whether minimum wage can be included in the Covid relief bill under reconciliation. The ruling also could slip to tomorrow.
→ Neera Tanden's nomination for OMB director will come to a vote in the Senate Homeland Security and Governmental Affairs Committee at 10 a.m.. Sen. Kyrsten Sinema (D-Ariz.), a close ally of Sen. Joe Manchin (D-W.Va.), is a member of the committee. She has not said how she will vote. Read Politico's Natasha Bertrand and Burgess Everett​ on how the White House botched this nomination. 
→ HHS nominee Xavier Becerra and Interior nominee Deb Haaland have their second day of confirmation hearings.
9:50 a.m.: President Joe Biden will receive the daily intelligence briefing.
10 a.m.: House GOP leadership will hold a news conference
10:30 a.m.: House Democratic leadership will hold a news conference.
11 a.m.: The Covid-19 team will brief.
Noon: Jen Psaki, NEC's Sameera Fazili and Peter Harrell will brief.
12:35 p.m.: VP Kamala Harris will hold a ceremonial swearing in for U.N. Ambassador Linda Thomas-Greenfield.
2 p.m.: Biden and Harris will meet with members of the House and Senate about supply chains. …. Senate Republicans are expected to speak about the minimum wage after their lunch.
4:15 p.m.: Biden will sign an executive order about the economy. Details from CNN
6:15 p.m.: Harris will hold a ceremonial swearing in for Tom Vilsack as Ag Secretary.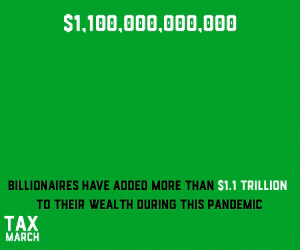 NYT: "In Stimulus Debate, Senate Parliamentarian Holds Broad Sway," by Emily Cochrane
NYT Ed Board: "Mitt Romney Has a Plan, and Joe Biden Should Borrow From It"
WaPo: "FBI alert about possible 'war' against Congress reached D.C. and Capitol Police on eve of attack, deepening security questions," by Beth Reinhard and Matt Zapotsky
WSJ: "FAA Orders New Inspections of Boeing 777 Jets With Pratt & Whitney Engines," by Alison Siders
AP: "Judge bans enforcement of Biden's 100-day deportation pause," by Nomaan Merchant in Houston: "A federal judge late Tuesday indefinitely banned President Joe Biden's administration from enforcing a 100-day moratorium on most deportations. U.S. District Judge Drew Tipton issued a preliminary injunction sought by Texas, which argued the moratorium violated federal law and risked imposing additional costs on the state.
"Biden proposed the 100-day pause on deportations during his campaign as part of a larger review of immigration enforcement and an attempt to reverse the priorities of former President Donald Trump. Biden has proposed a sweeping immigration bill that would allow the legalization of an estimated 11 million people living in the U.S. illegally. He has also instituted other guidelines on whom immigration and border agents should target for enforcement."
Politico: "Stephen Miller set to brief House conservatives," by Meridith McGraw and Gabby Orr
Miami Herald: "Former congressman Rivera fined $456,000 for propping up a ringer candidate," by Alex Daugherty: "A federal judge ruled Tuesday that former Miami Republican Rep. David Rivera violated campaign finance law when he funneled $75,927 in campaign money to a novice political candidate running against Rivera's likely Democratic challenger in Florida's 26th Congressional District — and ordered Rivera to pay a $456,000 fine for devising a scheme he knew was illegal. 
"In a scathing order, Judge Marcia Cooke said Rivera's violations were knowing, willful and injured the public. She said Rivera has the money to pay the fine and also issued a permanent injunction to further prevent Rivera from breaking campaign finance law in the future since he continued to run for office after losing the 2012 race for Florida's 26th Congressional District to Democrat Joe Garcia."
Americans are more united behind passing Biden's $1.9 trillion American Rescue Plan than they were when Republicans pushed through $1.9 trillion in tax breaks for the wealthy. 
72% of Americans support President Biden's emergency legislative package, versus just 29% of Americans who supported the 2017 tax law before its passage.
Subscribe 10 friends with your unique link (below) and get a Punchbowl News hat!
You currently have: 0 referrals
Was this email forwarded to you? Sign up https://punchbowl.news
Punchbowl News All Rights Reserved
You are subscribed to our Punchbowl AM list
Crucial Capitol Hill news AM, Midday, and PM—5 times a week
Join a community of some of the most powerful people in Washington and beyond. Exclusive newsmaker events, parties, in-person and virtual briefings and more.
Subscribe to Premium
The Canvass Year-End Report
And what senior aides and downtown figures believe will happen in 2023.
Check it out
PRESENTED BY PRATT & WHITNEY, AN RTX BUSINESS