Every issue of the Punchbowl News newsletter, including our special editions, right here at your fingertips.
Join the community, and get the morning edition delivered straight to your inbox.
Punchbowl News AM
⚡ Punchbowl News AM Special Report: Trump critics are spending tens of thousands of dollars on personal security
A message brought to you by RTX
We're taking smarter steps toward a sustainable future. By investing in hybrid-electric propulsion and developing systems that operate on alternative fuels, we're creating a safer, more connected world. Learn more at RTX.com
BY JOHN BRESNAHAN, ANNA PALMER AND JAKE SHERMAN
Good morning. The Jan. 6 insurrection was 100 days ago. 
In the wake of that awful day, members of Congress are spending tens of thousands of their campaign dollars on security to protect themselves and their families.
Not surprisingly, the phenomenon seems most acute among Republicans who voted to impeach and convict former President Donald Trump. High-profile Democrats also shelled out piles of cash for private security. Several lawmakers privately told us that they got a flood of death threats after opposing Trump, and feared for their own safety and the welfare of their families and staff. 
Here's what we found this week poring over first-quarter Federal Election Commission reports:
→ Sen. Pat Toomey (R-Pa.) cut checks for nearly $70,000 on security. His campaign spent $39,000 with T&M USA LLC, which provides a variety of security services; $18,376 with Altronics, which provides closed-circuit security monitoring; $7,300 with Fortified Estate, which brands itself as "The Leader In Refined Ballistic Doors, Windows, Walls & Panic Rooms"; $3,900 at Tint Pro, which provides shaded windows; and $650 with Lehigh Valley Paladin LLC, security and intelligence professionals. 
→ Sen. Mitt Romney (R-Utah) spent $43,633 with Ambolt Security Group in Utah. This company is run by a former police officer and two former FBI agents.
→ Rep. Liz Cheney (R-Wyo.) spent $50,400 with three former Secret Service agents and Command Executive Services. 
→ Rep. John Katko (R-N.Y.) paid $19,874 to 3 Rings Protection. During the 2020 campaign season, Katko spent nothing on security. But the expenditures soared after he voted to impeach Trump.
→ Rep. Eric Swalwell (D-Calif.) spent $44,400 with Global Guardian in Virginia. Swalwell was also temporarily assigned a Capitol Police security detail after he was an impeachment manager.
→ Rep. Anthony Gonzalez (R-Ohio) spent $1,540 on "residential security" with Osen Hunter Group, "which specializes in comprehensive, layered security solutions that scale and adapt with changing threats and client needs."
→ Rep. Alexandria Ocasio-Cortez (D-N.Y.) spent more than $45,000 on security — including during a trip to Houston. AOC is one of the most-high profile members of Congress, and she's come under intense criticism from right-wing media.
These expenditures are allowed by the Federal Election Commission. In the past, lawmakers may have gone so far as to purchase a home alarm system or closed-circuit TV camera set up. Security spending was never this extensive or widespread.
Yet like many things, the scale of this dramatically escalated under Trump. Several lawmakers who became vocal Trump critics in turn were the target of violent threats via phone, email or social media. Before and after the Jan. 6 insurrection at the Capitol by Trump supporters — which was followed quickly by Trump's second impeachment — the threat levels against lawmakers have soared.
Speaker Nancy Pelosi is in the midst of preparing a $2 billion supplemental spending bill which would, in part, add officers to the Capitol Police force and provide some lawmakers security in their districts.
We will continue to report this out. We're sure there are lawmakers we missed — there are thousands of campaign finance reports filed each quarter. 
Because of COVID-19, internet traffic has spiked, but Comcast was prepared. They've created a powerful network with one simple purpose – to keep customers connected. 
Since 2017, Comcast has invested fifteen billion dollars to grow and evolve a smart, reliable network. And now, with many of us working, learning and entertaining at home, their coverage has helped millions of people stay connected when they need it most.
What to make of the massive money this quarter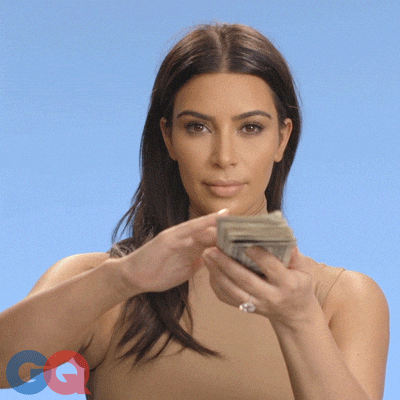 Holy moly, some members of the House raised a lot of money this quarter. Several lawmakers have $6 million or more in cash on hand. That high-dollar club includes Reps. Adam Schiff (D-Calif.), Katie Porter (D-Calif.), Raja Krishnamoorthi (D-Ill.), Josh Gottheimer (D-N.J.) and Jim Jordan (R-Ohio).
Million-dollar quarters — once an extraordinary rarity in the House — are now relatively common. Some House races cost $20 million to $30 million, totals that were once spent in the most costly Senate races. And remember, none of this includes outside money, which is often raised anonymously.
So where did all this money come from, especially with a pandemic and economic slowdown hitting the country so hard?  And why are people giving it? Here are some thoughts:
1) A moat. Many times lawmakers raise a pile of money not just because they need it to fund a winning campaign, but because they want to scare off any potential challengers. Who wants to run against a lawmaker who has millions of dollars in the bank?
2) Higher office. We love the House. But not everyone does. Higher office is a reason to raise a ton of money while you're in the House. Gottheimer, for instance, is widely known to want to serve in another, higher office, as is Porter and Schiff.
3) Leadership. Raising a ton of money while in the rank and file could also mean you want to get into leadership. It works — just ask Speaker Nancy Pelosi. But it doesn't always prove successful — just ask Eric Cantor.
4) It's easier than ever to raise cash. Digital fundraising has absolutely exploded. More people are raising money off of online lists than ever before. Plus, Covid has made it a bit easier to raise money in other ways, as well. You no longer have to go to dinners, happy hours and lunches to get checks. All you need is Zoom, a cell or a laptop, time, and chutzpah. Lots and lots of chutzpah.
House
→ Rep. Adam Schiff (D-Calif.) raised $1.9 million and has a stunning $14.4 million on hand. Schiff unsuccessfully sought appointment as California attorney general.
→ Rep. Alexandria Ocasio-Cortez (D-N.Y.) raised $2.7 million and has $4.8 million on hand.
Senate
→ Senate Majority Leader Chuck Schumer (D-N.Y.) raised $8.3 million and has $17.6 million on hand. He's up this cycle. That's a boat load of cash. 
→ Sen. Lindsey Graham (R-S.C.) raised $960,320 and has $12.5 million on hand.
→ Sen. Tom Cotton (R-Ark.) has $6.5 million on hand. He may run for president. He also may just run — because he likes jogging.
Longtime Dem staff director at Oversight is leaving
Dave Rapallo, the longtime Democratic staff director of the House Oversight and Reform Committee, is leaving the panel at the end of April.
Rapallo is the second senior Democratic staffer to leave the panel recently. Susanne Grooms, another highly respected staffer, left the committee last month for the law firm Kaplan Hecker & Fink. Grooms had been with the panel for a decade, in addition to a stint as the top Democratic aide on the Benghazi select committee.
Rapallo served as a chief investigator for former Rep. Henry Waxman (D-Calif.). He later became general counsel for the Energy and Commerce Committee — which Waxman chaired — before moving to the National Security Council during the Obama administration. When the late Rep. Elijah Cummings (D-Md.) took over as the ranking member on Oversight, Rapallo returned to the Hill as the top Democratic staffer on the panel. He's held that post since 2011, including under current chair Carolyn Maloney (D-N.Y.). Maloney succeeded Cummings as chair in Nov. 2019.
An Oversight Committee aide said the staff departures don't signal any problems inside the committee, or with Maloney. The aide said Rapallo and Grooms "had been planning to leave for some time, and the Chairwoman has already selected her new staff director, who is a longtime Oversight Committee veteran and star investigator."
The Oversight aide added: "Finally, the Committee is aggressively executing a legislative and oversight agenda within the first 100 days of this Congress. For example, we just passed the DC statehood bill, we passed more than $350 billion in state and local funding to combat COVID-19, and held multiple hearings on a host of other issues."
Hoyer, Jeffries call for higher staff pay. Don't celebrate yet.
One of the biggest issues facing Congress is how to retain experienced staffers, since they're the ones who actually run the place. And it has only gotten worse following the Covid-19 pandemic and the Jan. 6 insurrection.
During a Thursday hearing of the Select Committee on the Modernization of Congress, two top Democrats — House Majority Leader Steny Hoyer of Maryland and Democratic Caucus Chair Hakeem Jeffries of New York– were among those who called for raising staffer pay.
Hoyer, in fact, wants to "delink" staffer pay from that of members, which means they could get paid even more than lawmakers. It sounds surprising, but we can't say this strongly enough — the staff runs Congress. Members and senators get the headlines, of course, but nothing could be done without the thousands of men and women who serve in personal offices (in Washington and back home) and committees.
Many lawmakers and aides believe higher pay could help convince experienced staffers to stay put and begin to counter the "brain drain" on Capitol Hill. It's pretty tough to say no to a company offering twice your salary.
There's talk of potentially trying to secure some of these changes in the annual Legislative Branch appropriations bill, according to Hill insiders.
Here's some of what Hoyer said:
First, we need to modernize our approach to staff pay. That includes: de-linking staff pay from Members' pay levels; guaranteeing House staff a cost-of-living adjustment similar to those received by executive branch employees; and increasing the Member Representational Allowance across the board, to allow for staff raises. 

We should review the benefits offered by the private sector that make them attractive employers. Some of the items we should look at include: providing a child-care subsidy so that staff don't have to choose between caring for children or continuing in their careers; offering a tax-advantaged college-savings benefit or '529 plan;' making Congressional staff eligible for the public service loan forgiveness program; launching a fund to help staff meet the costs of adoption or fertility treatments not covered under insurance; creating a first-time homebuyer assistance benefit; and giving staff the option to return to the Federal Employee Health Benefit Program.
"Compensation and benefits in the House are not competitive with the private sector, which does lead to high staff turnover," Jeffries noted. "When staff leave for other opportunities, member offices lose institutional expertise and valuable public policy experience."
That sound you hear is staffers exhaling and saying "Thank God." But don't go too crazy yet. It still has to pass.
9:50 a.m.: President Joe Biden will get the daily intelligence briefing.
10:30 a.m.: The Covid-19 team will brief reporters.
11 a.m.: VP Kamala Harris will host Japanese PM Suga Yoshihide for a bilateral meeting in her ceremonial office. … Jen Psaki will brief reporters.
1:30 p.m.: Biden and Suga will have a working visit in the Oval Office. 
2:30 p.m.: Biden and Suga will have an expanded bilateral meeting.
4:15 p.m.: Biden and Suga will hold a news conference in the Rose Garden. 
5:30 p.m.: Biden will leave the White House for Wilmington, Del., for the weekend. 
6:25 p.m.: Biden will arrive in Wilmington.
AP
→ Breaking overnight … "Police: 8 dead in shooting at FedEx facility in Indianapolis": "Eight people were shot and killed in a late-night shooting at a FedEx facility in Indianapolis, and the shooter killed himself, police said. Multiple other people were injured Thursday night when gunfire erupted at the facility near the Indianapolis International Airport, police spokesperson Genae Cook said.
"At least four were hospitalized, including one person with critical injuries. Another two people were treated and released at the scene, Cook said. The shooter wasn't immediately identified, and investigators were in the process of conducting interviews and gathering information. Cook said it was too early to tell whether the shooter was an employee at the facility.
NYT
→ Political memo: "How the G.O.P. Lost Its Clear Voice on Foreign Policy," by Lisa Lerer
→ "Trump Is Gone, but Land Disputes Along Border Continue Under Biden," by Zolan Kanno-Youngs
WaPo
→"How the Justice Department came to investigate Rep. Matt Gaetz," by Matt Zapotosky and Michael Scherer
→ "Cuba's Castro era to end as Raúl expected to step down from Communist Party post," by Anthony Faiola
WSJ
→"U.S. Economy Ramps Up on Spending Surge, Hiring Gains," by Amara Omeokwe
Enjoying Punchbowl News AM?
Subscribe 10 friends with your unique link (below) and get a Punchbowl News hat!
You currently have: 0 referrals
Was this email forwarded to you? Sign up https://punchbowl.news
Punchbowl News All Rights Reserved
You are subscribed to our Punchbowl News AM list
Crucial Capitol Hill news AM, Midday, and PM—5 times a week
Join a community of some of the most powerful people in Washington and beyond. Exclusive newsmaker events, parties, in-person and virtual briefings and more.
Subscribe to Premium
The Canvass Year-End Report
And what senior aides and downtown figures believe will happen in 2023.
Check it out
A message brought to you by RTX
We're taking smarter steps toward a sustainable future. By investing in hybrid-electric propulsion and developing systems that operate on alternative fuels, we're creating a safer, more connected world. Learn more at RTX.com