Every issue of the Punchbowl News newsletter, including our special editions, right here at your fingertips.
Join the community, and get the morning edition delivered straight to your inbox.
A message brought to you by SourceAmerica
SourceAmerica® connects government customers and other organizations to a national network of nonprofit agencies that hire a talented segment of the workforce – people with disabilities. To learn more, visit SourceAmerica.org.
Can Congress combat China?
Here's a good test for the World's Greatest Deliberative Body: 
Can the Senate do something dramatic to help the United States counter China's growing economic, military and technological power, with Senate Majority Leader Chuck Schumer and a group of Senate Republicans pushing for it? 
Or is the partisan atmosphere just too toxic to overcome, even when key lawmakers in both parties and the White House want to act? 
We'll find out the answer in the next few weeks.
Schumer and Sen. Todd Young (R-Ind.) will unveil an updated version of the "Endless Frontier Act" this morning. This legislation would authorize tens of billions of dollars in new spending for the National Science Foundation — to be renamed the "National Science and Technology Foundation" — to help boost U.S. high-tech research and advanced manufacturing.
It's only an authorization bill — which dictates policy — so there's no funding attached, but it's a priority for Schumer. Commerce Committee Chair Maria Cantwell (D-Wash.) is expected to announce a markup of the legislation in her panel for next week, we're told. Republicans say Schumer has committed to "regular order," so amendments can be offered in committee and on the floor.
The new proposal — which will cost north of $100 billion — will be sponsored by 14 senators, evenly split between the two parties. In addition to Schumer and Young, co-sponsors include Sens. Maggie Hassan (D-N.H.), Susan Collins (R-Maine), Chris Coons (D-Del.), Rob Portman (R-Ohio), Tammy Baldwin (D-Wis.), Lindsey Graham (R-S.C.), Gary Peters (D-Mich.), Steve Daines (R-Mont), Chris Van Hollen (D-Md.), Roy Blunt (R-Mo) Mitt Romney (R-Utah), and Mark Kelly (D-Ariz). That's cuts a huge ideological and regional swath across the Senate. Young, Hassan and Kelly are up for re-election next year.
On the House side, Reps. Ro Khanna (D-Calif.) and Mike Gallagher (R-Wis.) are the lead sponsors, with Reps. Susan Wild (D-Pa.), Mike Turner (R-Ohio), Jamaal Bowman (D-N.Y.), Brian Fitzpatrick (R-Pa.) and Mikie Sherrill (D-N.J.) as co-sponsors.
"This is a rare opportunity to show the authoritarians in Beijing, and the rest of the world, that when it comes to our national security, and most importantly our China policy, we are united," Young said in a statement.
Despite backing from those seven Senate Republicans, the real question is whether Senate Minority Leader Mitch McConnell (R-Ky.) and the rest of the GOP Conference will go for it. There are concerns about what happens to the long-established national labs and whether this package will send too much money to one agency.
"Well, at this point, I think we're all trying to understand what's in it," McConnell said. "And my understanding is it's going to be a regular order process, and we'll educate everybody."
But the Schumer-Young bill is one of several China-related threads at play in the Senate right now. Schumer could potentially package them together on the floor, depending on what happens to the individual initiatives:
→ The CHIPS for America Act: Sens. Mark Warner (D-Va.) and John Cornyn (R-Texas) led a bipartisan group that put language in the massive defense policy bill last year to provide incentives to expand semiconductor manufacturing in the United States. They hoped the Finance Committee would create a tax credit, but that didn't happen. So the proposal is authorized but not funded.
In a meeting with Schumer and Young Monday night, Cornyn said they discussed using $50 billion proposed by President Joe Biden in the American Jobs Plan to aid U.S. semiconductor manufacturing via the Warner-Cornyn effort. Cornyn suggested that funding be coupled with the Endless Frontier Act, as long as Democrats don't throw in "extraneous provisions," such as contract wage language to appease labor unions.
"This is clearly a win, it's a bipartisan win," Cornyn said. "It's important. It's number one on everyone's agenda, which is China. So let's not screw this up."
→ The Senate Foreign Relations Committee is scheduled to mark up two China-related bills on Wednesday, one of which is the "Strategic Competition Act of 2021." This is a sweeping proposal by Sens. Robert Menendez (D-N.J.) and Jim Risch (R-Idaho), the chair and ranking member of the panel. It would "direct the entire executive branch to make the People's Republic of China as the greatest geopolitical and geoeconomic challenge for United States foreign policy" via a host of policy initiatives. The Chinese government is already publicly criticizing this legislation, so that should help it in the Senate. Another bill by Sens. Jeff Merkley (D-Ore.), Elizabeth Warren (D-Mass.), Marco Rubio (R-Fla.) and Cornyn would create a "China Censorship Monitor and Action Group" among federal agencies to counter efforts to censor any Americans or U.S. companies that do business in China.
So, put this all together: China is the United States' biggest geopolitical threat — it seems like everyone agrees with that. Congress wants to begin combating that. Will they be able to?
BTW: We are in the field with our first anonymous survey of senior aides on Capitol Hill: The Canvass. Want to get in on the action? If you are a chief, staff director, LD, comms director or press secretary — sign up!
Will the Senate GOP bring back earmarks?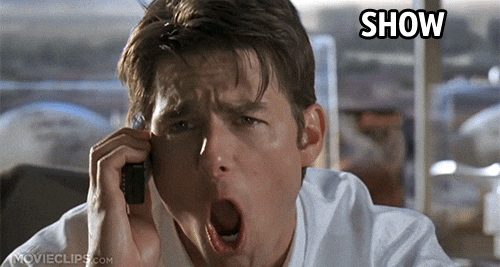 The Senate Republican Conference is supposed to decide today whether it will bring back earmarks. And it looks like it's going to be close.
The anti-earmark faction, led by GOP Sens. Mike Lee (Utah), John Cornyn (Texas), Steve Daines (Mont.) and others, have been very vocal in their opposition to the practice, which fell out of favor a decade ago following several huge scandals. The Republican Conference adopted a rule banning earmarks last Congress.
But the pro-earmarkers have several things going for them, and it may be enough in the end.
First, Senate Democrats, led by Appropriations Committee Chair Patrick Leahy (D-Vt.), are going to start inserting earmarks — or "congressionally directed spending" — in spending bills no matter what Republicans do. There'll be restrictions on what entities can receive earmarks, and senators will have to declare they have no personal financial interest in the earmarks.
And secondly, House Republicans have already approved the use of earmarks again, following the lead of their Democratic counterparts in the chamber. That vote was close, but since it was a secret ballot, the pro-earmarkers won.
Republican senators say they aren't sure what the conference will do at this point. As usual, Senate Minority Leader Mitch McConnell (R-Ky.) — a champion earmarker back in the day — isn't showing his hand yet.
"It's pretty hard because it hasn't been talked about much, except just in groups," Sen. Chuck Grassley (R-Iowa) said. "And they haven't taken any show of hands. But I say it's going to be split. If you're saying, is it going to be overwhelming one way or another? No, it won't be."
"A lot of our members want it," Senate Minority Whip John Thune (R-S.D.) said. "They don't want to get boxed out."
Thune — known in the Capitol for his blunt honesty — made two important points: No one has offered a formal proposal to eliminate the ban, so it will stay in place until changed. They expect a proposal to come, but no one has made it yet. And the South Dakota Republican pointed out that if a Senate Republican got an earmark from Democrats despite the GOP ban, there's little chance that their colleagues would punish them anyway.
However, this may not matter anyway. There's a good chance the appropriations process could blow up depending on what happens with President Joe Biden's infrastructure bill. Which could mean a year-end stop-gap funding bill and no earmarks. Womp womp.
Senate fight over Gupta may fall to VP Harris
The Senate will vote today over whether to move forward with the nomination of Vanita Gupta, President Joe Biden's pick for the No. 3 post at the Justice Department.
If all 50 Senate Republicans show up and vote, Vice President Kamala Harris may need to cast the tie-breaker.
Gupta, who has been nominated to become associate attorney general, has been hit by hundreds of thousands of dollars worth of ads from the Judicial Crisis Network, which is opposed to her nomination. JCN says Gupta wants to defund the police, and the group has pegged her as being soft on crime. Other conservative groups are also targeting her as well. Democrats and Gupta's backers dismiss the claims as untrue and note her nomination has been endorsed by a number of pro-police organizations.
Gupta was head of DOJ's Civil Rights Division under former President Barack Obama. During the Trump era, she ran the Leadership Conference on Civil and Human Rights, a broad coalition of progressive groups. Gupta has been outspoken in her support of progressive viewpoints on policing, racism and criminal justice issues, hence the strong opposition from the right.
All 50 Senate Republicans are opposed to Gupta. The Judiciary Committee tied on her nomination, but under the Senate's power-sharing agreement, Majority Leader Chuck Schumer (D-N.Y.) was able to push her nomination forward anyway. 
So far, Democrats have gotten by without needing Harris on several procedural votes related to this nomination. That could change if all Senate Republicans show up to vote no. But Democrats are confident they will overcome the GOP filibuster on this nomination and confirm her later today.
Pop Up Conversation with Sen. Dick Durbin
THURSDAY, APRIL 22 @ 9 A.M. EST
Immigration legislation passed the House, but it doesn't have a clear pathway in the Senate. Punchbowl News, in partnership with FWD.us, will sit down with Sen. Dick Durbin,  who has been leading the effort in the Senate. We will discuss the state of play and what concrete changes he thinks could happen this year. And the big question: Could inaction force Democrats to get rid of the legislative filibuster to try and get it passed. 
What Susan Collins told us
We had a wide-ranging live interview with Sen. Susan Collins (R-Maine) Tuesday afternoon, and she had a lot to say: 
→ Collins said this about President Joe Biden: "Unfortunately, I think he's been tugged to the left by some members of his staff and outside groups. And I think that's unfortunate. And I hope he'll come back to a more bipartisan approach and work with those of us in the center on both sides of the aisle. That's the Joe Biden that I served"
→ Collins suggested the Senate Republican infrastructure offer will be "substantially less" than $1 trillion, and would include only traditional infrastructure items plus broadband. Biden's American Jobs Plan comes in at $2.5 trillion, and we've only seen the first half.
→ Collins suggested taxing electric vehicles for miles driven. "I don't think we need to do that huge of an investment in electric vehicles. But electric vehicles are free riders, right now, they don't pay the gas tax. So one issue is for electric vehicles, should there be some sort of assessment or miles traveled tax or something so that they are helping to pay for the roads and bridges that these vehicles travel on. So that's something that you could look at, especially given the administration's enormous subsidies for electric vehicles."
Check out the whole event here:
9:50 a.m.: President Joe Biden will get his intelligence briefing.
10:30 a.m.: Congress will hold a ceremony to remember the late Rep. Alcee Hastings (D-Fla.).
12 p.m.: The Republican Study Committee will hold a news conference with former Secretary of State Mike Pompeo on Iran. 
12:15 p.m.: Jen Psaki will brief reporters
1:15 p.m.: Biden will speak about Covid-19.
1:30 p.m.: House Democratic leadership will hold a news conference on D.C. statehood.
NYT
→ "After Trump 'Failed,' South Korean Leader Hopes Biden Can Salvage Nuclear Deal," by Choe Sang-Hun in Seoul: "President Moon Jae-in of South Korea has a message for the United States: President Biden needs to engage now with North Korea.
"In an interview with The New York Times, Mr. Moon pushed the American leader to kick-start negotiations with the government of Kim Jong-un, the leader of North Korea, after two years in which diplomatic progress stalled, even reversed. Denuclearization, the South Korean president said, was a "matter of survival" for his country.
"He also urged the United States to cooperate with China on North Korea and other issues of global concern, including climate change. The deteriorating relations between the superpowers, he said, could undermine any negotiations over denuclearization. 'If tensions between the United States and China intensify, North Korea can take advantage of it and capitalize on it,' Mr. Moon said."
→ "An Early Promise Broken: Inside Biden's Reversal on Refugees," by Mike Shear and Zolan Kanno-Youngs
WaPo
→ "'At least, God, now there is some justice': Biden says guilty verdict in Floyd murder offers a chance at reform," by Matt Viser: "The guilty verdicts on all counts against Chauvin, who is White, for killing Floyd, who was Black, makes this case different from many previous ones — creating a potential inflection point for a president who made racial equity and police reform a centerpiece of his presidential campaign, but who hasn't yet placed it at the forefront of his presidency."
→ "Climate summit leaders hope to catalyze a key ingredient: Cash," by Steve Mufson and Brady Dennis
AP
→ "Hitting latest vaccine milestone, Biden pushes shots for all," by Zeke Miller
In our reporting about the America First Caucus, we noted that Rep. Barry Moore (R-Ala.) had agreed to join the group. His name was listed in a solicitation email by an outside group, Republicans for National Renewal, which was organizing the caucus and working with lawmakers to stand it up.
Moore's team sent a statement last week following publication of the item: "Congressman Moore wholeheartedly supports President Trump's America First agenda and policies that prioritize hardworking Americans. He will not agree to join any caucus until he's had an opportunity to research their platform, which he has not had the chance to do so with the America First Caucus and therefore has not joined."
Rep. Marjorie Taylor Greene (R-Ga.) — whose staff was leading the push for the America First Caucus — said she would not be going forward with creating the caucus.
Enjoying Punchbowl News AM?
Subscribe 10 friends with your unique link (below) and get a Punchbowl News hat!
You currently have: 0 referrals
Was this email forwarded to you? Sign up https://punchbowl.news
Punchbowl News All Rights Reserved
You are subscribed to our Punchbowl News AM list
Crucial Capitol Hill news AM, Midday, and PM—5 times a week
Join a community of some of the most powerful people in Washington and beyond. Exclusive newsmaker events, parties, in-person and virtual briefings and more.
Subscribe to Premium
The Canvass Year-End Report
And what senior aides and downtown figures believe will happen in 2023.
Check it out
A message brought to you by SourceAmerica
SourceAmerica® connects government customers and other organizations to a national network of nonprofit agencies that hire a talented segment of the workforce – people with disabilities. To learn more, visit SourceAmerica.org.