Every issue of the Punchbowl News newsletter, including our special editions, right here at your fingertips.
Join the community, and get the morning edition delivered straight to your inbox.
A message brought to you by SourceAmerica
SourceAmerica® connects government customers and other organizations to a national network of nonprofit agencies that hire a talented segment of the workforce – people with disabilities. To learn more, visit SourceAmerica.org.
BY JOHN BRESNAHAN, ANNA PALMER AND JAKE SHERMAN
Summer is here, and Congress is back from the Memorial Day recess. OK, well, at least the Senate is back. The House will be back next week.
June and July are going to be hectic in D.C. — to say the least. There's a lot to do and not a lot of time to do it in, meaning Senate Majority Leader Chuck Schumer (D-N.Y.) and Speaker Nancy Pelosi (D-Calif.) have to get to work.
The Senate is expected to finish up work Tuesday on a massive China-related research and technology bill this week, although it faces an uncertain future in the Democratic-run House. It's one of Schumer's key priorities and he wants to get it done. But since when does the House care about what the Senate leader wants?
Other floor action will include a procedural vote on the first of President Joe Biden's judicial nominees, with more such votes expected soon. And Schumer filed a motion to cut off debate on the Paycheck Fairness Act, H.R. 7, which aims to end wage discrimination based on sex.
Also, it's budget week on the Hill, so top Biden administration officials will be making their pitches to congressional committees for their FY 2022 requests. Panels in both the House and Senate will hear from Secretary of State Antony Blinken, Treasury Secretary Janet Yellen, Defense Secretary Lloyd Austin, Attorney General Merrick Garland, HHS Secretary Xavier Becerra, HUD Secretary Marcia Fudge, Labor Secretary Marty Walsh, EPA Administrator Michael Regan, Acting OMB Director Shalanda Young and U.S. Ambassador to the U.N. Linda Thomas-Greenfield, among others. Young — a former top House Appropriations Committee staffers — will testify before both the House and Senate Budget panels. Gen. Mark Milley, chairman of the Joint Chiefs of Staff, will join Austin in testifying before the Senate Armed Services panel, while other senior Pentagon officials will be appearing before other committees.
With the Senate back in town, here's what we expect lawmakers will get questions on: Infrastructure, police reform, Donald Trump's rallies and Maggie Haberman of the NYT's reporting that the 45th president somehow believes he'll be reinstated into the presidency and Joe Biden and Kamala Harris' trips abroad, to name a few topics.
All in all, a busy week.
The internet has changed a lot since 1996 – internet regulations should too 
It's been 25 years since comprehensive internet regulations passed. See why we support updated regulations on key issues, including: 
– Protecting people's privacy
– Enabling safe and easy data portability between platforms
– Preventing election interference
– Reforming Section 230
Here are the major storylines we're watching during this summer legislative sprint:
→ Joe Manchin, Joe Manchin, Joe Manchin. The West Virginia Democrat continues to infuriate progressives and please Republicans. The latest flashpoint is a Manchin op-ed in the Charleston Gazette-Mail, in which he says won't support S.1, the For The People Act, or — for the one billionth time — vote to get rid of the filibuster.
"I believe that partisan voting legislation will destroy the already weakening binds of our democracy, and for that reason, I will vote against the For the People Act. Furthermore, I will not vote to weaken or eliminate the filibuster," Manchin wrote.
Neither of these statements is news really. Manchin has said for weeks he won't vote for S.1, and he's said forever he won't get rid of the filibuster. 
But this is a blow on two huge issues for progressives. Spurred by former President Donald Trump's false claim of a stolen election, GOP-run state legislatures are making it harder to vote. Georgia and Florida have already passed bills, while Texas nearly did, and may still. The Democrats' answer is the For The People Act, a massive election reform bill that Schumer wants to bring to the Senate floor in late June. But to pass this legislation in the face of overwhelming GOP opposition, Democrats need to get rid of the filibuster. And this Manchin won't do it. So Manchin has crushed progressives. Again. 
This is the bottom line: Manchin and Sen. Kyrsten Sinema (D-Ariz.) aren't going to get rid of the filibuster. There are a handful of other Senate Democrats who don't like this idea either, but they hang back because Manchin and Sinema take the heat from progressive activists for them. Any legislative strategy that involves dumping the filibuster and then passing a bill is going to fail. That much is clear after five months of the 117th Congress. 
So let that seep into your thinking. The filibuster is here to stay for the time being. If you don't get that by now, we don't know how to help you.
→ Mitch McConnell and his gamble. The Senate minority leader has held back on an infrastructure deal, with the simple calculation: Democrats don't have the votes to pass anything without him. Will McConnell be right?
McConnell, via Sen. Shelley Moore Capito (R-W.Va.), has given some ground during infrastructure negotiations with President Joe Biden, but not a lot. McConnell isn't interested in any deal that involves raising taxes. This includes the global minimum tax that Biden and Treasury Secretary Janet Yellen are pushing. McConnell and a number of his Senate GOP colleagues also aren't interested in adding the hundreds of billions of dollars in additional infrastructure spending that the White House is requesting to push the bill up to the $1 trillion mark. Republicans have suggested roughly $300 billion in new funding.
Remember: Biden and Capito are scheduled to connect today.
So where does that leave things? The White House and Schumer will have to decide whether they can go it alone and get 50 votes for a Democrat-only infrastructure bill under reconciliation. Or, alternatively, will they cave and cut a deal with McConnell and Senate Republicans. In this case, the White House and Senate Democrats may have divergent interests. Biden wants a deal, preferably with Republican support. Schumer may want a 2022 issue — showing that Republicans don't want to work across the aisle. 
There will also be discussions with another group of bipartisan groups of senators led by Sens. Rob Portman (R-Ohio), Bill Cassidy (R-La.), Susan Collins (R-Maine) and Mitt Romney (R-Utah), along with Manchin, Sinema and Sens. Jon Tester (D-Mont.) and Jeanne Shaheen (D-N.H.) that focus more on "hard infrastructure." 
Fox Business News reported Sunday that the group was going to unveil an $878 billion package this week. But several sources close to the talks cautioned that the announcement was "premature" and no decision had been made yet on what the final package will look like.
Some of the "pay fors" being floated inside these bipartisan discussions include "repurposed" Covid relief funds, a mileage tax for electric vehicles and an "infrastructure bank" that loans money to states. These probably won't fly with Democratic leaders or the White House, although they could attract support from moderates in both parties.
Biden and Schumer will come under intense pressure from the left on infrastructure, while McConnell will get some from his moderates. Schumer has already said he wants to bring up an infrastructure bill in July. What that bill looks like and what kind of support it will get are a work in progress. Thanks to the recent Senate parliamentarian ruling, Schumer and the Democrats are likely to get only one shot at reconciliation this year, so it will probably include a lot. Look for the debt ceiling to be included here.
→ The Senate's other priorities. First: no one is saying when the House and Senate Budget panels will mark up budget resolutions that trigger the reconciliation process. Will it be June or July? We asked Schumer this at a recent press conference, and he said July. But we're not entirely sure Schumer wasn't conflating it with a reconciliation bill. So we're keeping on top of this.
Second: Keeping the government open. No one is talking about this either. It's clear not all 12 spending bills will get done this year in either chamber. A lot depends on when the Budget panels move resolutions and what that topline number looks like, leaving aside any budget caps deal. So start thinking about stopgap funding bills and an omnibus spending bill sometime later this year. Thanksgiving? Christmas? Probably Christmas seeing how poorly Congress works these days.
Third: Immigration. It has kind of disappeared from the radar screen. Senate Majority Whip Dick Durbin (D-Ill.) has been leading bipartisan Senate talks on this, but they don't appear to have any momentum right now. We've heard Democrats have looked at reconciliation for an immigration push, although they've backed off that now.
→ Pelosi and her agenda. Pelosi will do what she always does, which is push forward on her agenda. There are several issues that Pelosi and her Democratic colleagues need to tackle quickly.
Rep. Peter DeFazio (D-Ore.), chairman of the Transportation and Infrastructure Committee, has scheduled a June 9 markup for his new $547 billion surface transportation reauthorization bill,  "Investing in a New Vision for the Environment and Surface Transportation in America (INVEST in America) Act." Yeah, it's a mouthful. 
This will become the major infrastructure bill that Pelosi promised the House would pass by July 4. 
Republicans on T&I are already bearish on the proposal. Rep. Sam Graves (R-Mo.), ranking member on the panel, joined with three other GOP members in bashing it: "Instead of working with Republicans to find common ground on a bill that could earn strong bipartisan support — something our Senate counterparts did successfully last month — this bill moves even further to the left to appease the most progressive members in the [m]ajority's party."
Assuming the legislation gets through T&I, what do Pelosi and House Democrats add to it? If there's no GOP support, the Democratic leadership — Pelosi, House Majority Leader Steny Hoyer (D-Md.) and House Majority Whip Jim Clyburn (D-S.C.) — will have to figure out a way to get support from the left, so they will add climate change provisions. What those are have yet to be determined.
And Pelosi is going to have to make a decision on the Jan. 6 investigation at some point. Now that the Senate has blocked a bipartisan commission, Pelosi has several options — appoint a select committee, let the standing committees continue to investigate on their own or let one of the standing committees take the lead for all House panels. Pelosi seems to be leaning toward a select committee, but the California Democrat will tell us when she's ready, thank you very much.
→ Police reform. Overhauling the nation's police laws has long been a priority on Capitol Hill. All the negotiators say the time is now or never for a deal. "It's June or bust. I think we have three weeks in June to get this done," Sen. Tim Scott (R-S.C.) said before leaving town for the Memorial Day recess.
The biggest issue is qualified immunity, the legal doctrine that protects police officers from lawsuits. Democrats want to rein it in or abolish it, but Republicans aren't going to let that happen. Scott has been negotiating for months with Rep. Karen Bass (D-Calif.) and Sen. Cory Booker (D-N.J.). Those involved in the talks have said all the right things — both sides are negotiating in good faith, progress is being made — but a deal still hasn't happened. The one-year anniversary of George Floyd's death came and went. 
So there are a lot of questions surrounding this issue. Hopefully clarity comes soon.
→ Kevin McCarthy and House GOP conference drama. The last few months have been as tumultuous as any period in recent memory for the House Republican Conference. House Republicans had to reshuffle their leadership team, there have been a number of Rep. Marjorie Taylor Greene-related episodes, Rep. Matt Gaetz (R-Fla.) is under criminal investigation, and there was a jailbreak on the Jan. 6 bill, etc. And behind it all looms Trump, who is still the most powerful figure in the party. 
All in all, nobody needed a Memorial Day recess more than House Minority Leader Kevin McCarthy (R-Calif.). Can Republicans put this period of disquiet behind them? They'll be tested when it comes to the Jan. 6 commission, infrastrastructure and police reform. Buckle up here.
Biden and Harris go global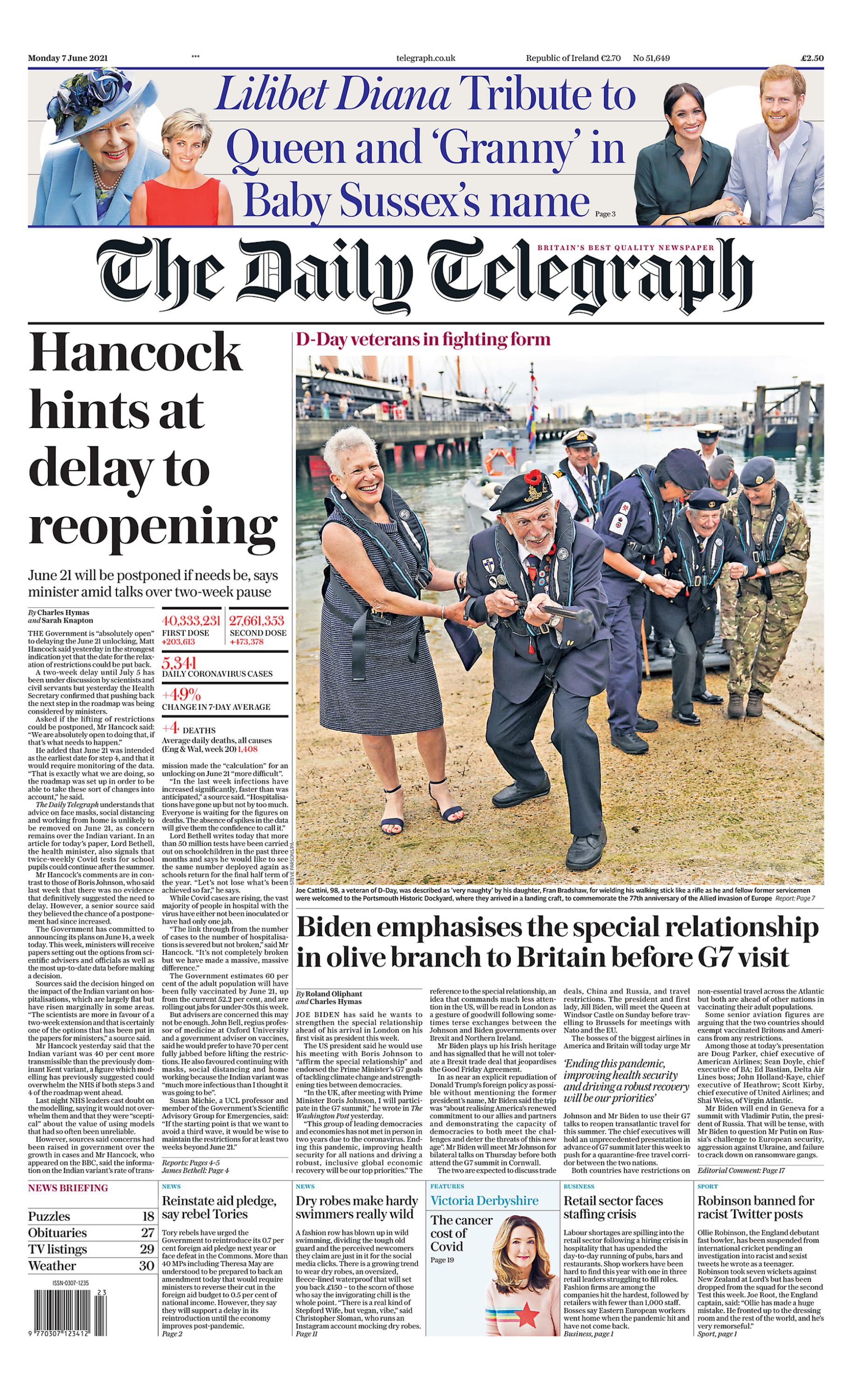 President Joe Biden and Vice President Kamala Harris are both abroad for the first time this week. Biden will travel to Europe for meetings with the G7, EU and Russian President Vladimir Putin, and Harris is in Guatemala and Mexico to try to stem the flow of migrants to the U.S.' southern border
Both Biden and Harris have a lot riding on these trips. Biden is trying to reorient U.S. foreign policy in the post-Trump era. That means lots of love for NATO allies, while taking a much harder public line with Putin over growing Russian adventurism. The continuing wave of Russian-based cyberattacks is a huge problem for the United States, which Biden is sure to address.
With a record number of migrants trying to cross the U.S.-Mexico border, Harris is looking for help reducing that surge by focusing on the countries where migrants are coming from, especially in Central America. Harris is offering U.S. economic aid, both private and public, in return for help reducing migration.
But Harris is also bringing her own domestic political considerations. Republicans have been hammering Harris over the migrant crisis, especially over the fact she hasn't gone to the border herself. So this trip is important to Harris' own domestic political needs. 
This trip — expected to be the first of many now that international travel is getting a little easier — will also help bolster Harris' foreign policy credentials, something she needs for a possible presidential run someday.
How it's playing: 
NYT: "U.S. Aid to Central America Hasn't Slowed Migration. Can Kamala Harris?" by Natalie Kitroeff and Michael D. Shear
→ "Biden Is Embracing Europe, but Then What? NATO and the E.U. Have Concerns," by Steven Erlanger
AP: "Harris targets corruption, immigration on Latin America trip," by Alexandra Jaffe and Christopher Sherman in Guatemala City
Fundraising trips are back.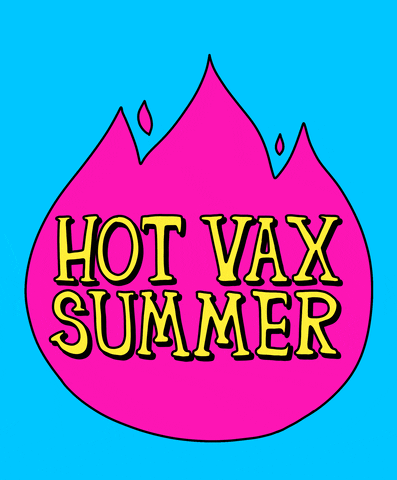 House Democrats are still in pandemic mode ("committee work weeks" and proxy voting), but otherwise, life on Capitol Hill is slowly returning to normal. And this means in-person fundraisers. Especially if you're vaccinated.
We've seen invitations for in-person fundraisers for Sens. Marco Rubio (R-Fla.) and Tim Scott (R-S.C.), as well as Reps. Ashley Hinson (R-Iowa) and Steve Womack (R-Ark.). Or you can go skeet shooting with Sen. Jim Risch (R-Idaho) this week in Centreville, Va. Florida Demoratic Rep. Kathy Castor's leadership PAC has an event June 30 at Nationals Park. It's Nats vs. Rays for an afternoon game — so go Nats!
The Blue Dogs are headed out to the Greenbrier July 9-11, while Sen. Kyrsten Sinema's (D-Ariz.) leadership PAC has an event in Sonoma, Calif., in late July.
Senate Armed Services Committee Chair Jack Reed (D-R.I.) has a weekend retreat in Newport in late July (actually sounds good). You can play golf with Sen. Tammy Baldwin (D-Wis.) in Milwaukee in mid-September, or join Senate Banking Committee Chair Sherrod Brown (D-Ohio) for a "Cleveland Indians Retreat Weekend" on Sept. 24-25. The Indians play the White Sox that weekend, if you're curious. Sen. Jeff Merkley (D-Ore.) has a wine-tasting weekend in Portland in mid-October (meh). This sounds good, though: Join Sen. Mazie Hirono (D-Hawaii) on the Big Island from Feb. 19-21.
September, in fact, brings all sorts of in-person Democratic events. Sens. Dick Durbin (D-Ill.), Ben Ray Lujan (D-N.M.), Chris Coons (D-Del.) and Angus King (I-Maine) all have events in their home states early that month. Not sure about Chicago in September, but Dewey Beach and Portland, Maine, will be delightful.
So the message here is get vaccinated and get back to attending congressional fundraisers!
9:50 a.m.: President Joe Biden will get his daily intelligence briefing.
10:35 a.m.: VP Kamala Harris will participate in a bilateral meeting with Guatemalan President Alejandro Giammattei in Guatemala City.
12:30 p.m.: Jen Psaki and Jake Sullivan will brief reporters.
12:35 p.m.: Harris will participate in a news conference with Giammattei.
2:45 p.m.: Harris will participate in a roundtable with community and civil society leaders about immigration.
4:25 p.m.: Harris will participate in "an intergenerational innovators and entrepreneurs event where she will see projects designed by young female engineers and meet with women entrepreneurs to learn about the challenges faced by rural business owners and discuss the factors that prevent people from building a future for their families in their home communities."
4:30 p.m.: Biden will meet with NATO Secretary General Jens Stoltenberg in the Oval Office.
8:50 p.m.: Harris will fly to Mexico City, where she will arrive at 12:05 a.m. 
The president's week ahead: Wednesday: Biden and First Lady Jill Biden will fly to the United Kingdom. They will greet Air Force families at Royal Air Force Mildenhall. Thursday: Biden will meet with Prime Minister Boris Johnson. Friday and Saturday: Biden will attend the G7 summit in Cornwall. Sunday: Biden will meet with Queen Elizabeth at Windsor Castle and then will fly to Brussels.
NYT
→ "C.I.A. Scrambles for New Approach in Afghanistan," by Mark Mazzetti and Julian E. Barnes
→ "Democratic Report Raises 2022 Alarms on Messaging and Voter Outreach," by Alex Burns
→ "Offshore Wind Farms Show What Biden's Climate Plan Is Up Against," by Ivan Penn
→ "Israel Security Chief Warns Against Incitement of Conflict as Tensions Mount Before Key Vote," by Patrick Kingsley in Jerusalem
WaPo
→ "Vaccination rates fall off, imperiling Biden's July Fourth goal," by Dan Diamond, Dan Keating and Chris Moody
→ "American expats push for access to coronavirus vaccines, raising questions about international equity," by Claire Parker
→ "Supreme Court begins its sprint to finish — and a decision by one justice might be the most important," by Robert Barnes
WSJ
→ "A G-7 Deal on a Global Minimum Tax for Companies Faces Hurdles," by Richard Rubin, Paul Hannon and Sam Schechner
AP
→ "High court asked to review men-only draft registration law," by Jessica Gresko
Why Facebook supports updated internet regulations
2021 is the 25th anniversary of the Telecommunications Act of 1996, the last major update to internet regulation. It's time for an update to set clear rules for addressing today's toughest challenges.
See how we're taking action on key issues and why we support updated internet regulations.
We were back last night for the Lookahead, talking about the upcoming week in Washington. Check out who we're watching this week as Congress comes back from recess.
Enjoying Punchbowl News AM?
Subscribe 10 friends with your unique link (below) and get a Punchbowl News hat!
You currently have: 0 referrals
Was this email forwarded to you? Sign up https://punchbowl.news
Punchbowl News All Rights Reserved
You are subscribed to our Punchbowl News AM list
Crucial Capitol Hill news AM, Midday, and PM—5 times a week
Join a community of some of the most powerful people in Washington and beyond. Exclusive newsmaker events, parties, in-person and virtual briefings and more.
Subscribe to Premium
The Canvass Year-End Report
And what senior aides and downtown figures believe will happen in 2023.
Check it out
A message brought to you by SourceAmerica
SourceAmerica® connects government customers and other organizations to a national network of nonprofit agencies that hire a talented segment of the workforce – people with disabilities. To learn more, visit SourceAmerica.org.