Every issue of the Punchbowl News newsletter, including our special editions, right here at your fingertips.
Join the community, and get the morning edition delivered straight to your inbox.
PRESENTED BY PRATT & WHITNEY, AN RTX BUSINESS
BY JOHN BRESNAHAN, ANNA PALMER AND JAKE SHERMAN
WITH MAX COHEN AND CHRISTIAN HALL
🚨 Breaking overnight: The Senate passed the Democrats $3.5 trillion budget resolution, 50-49, just before 4 a.m.
Remember — the budget resolution provides instructions to the Senate committees to begin crafting a reconciliation bill that would include a big chunk of ​​President Joe Biden's agenda. The reconciliation package can pass on a majority vote in the Senate. The House will consider the budget resolution the week of Aug. 23, House Majority Leader Steny Hoyer announced on Tuesday.
The vote was a significant win for Democrats and the White House. Schumer said the Democrats' budget plan will "provide historic investments in American jobs, American families, and the fight against climate change."
"It puts us on track to bring a generational transformation to how our economy works for average Americans," Schumer said.
The Senate conducted a 15-hour "vote-a-rama" prior to passage with a record 47 amendments.
During that session, Senate Republicans — with support from Democratic moderates — were able to win votes on a number of non-binding amendments on volatile political issues, including Critical Race Theory, fracking, inflation, the Green New Deal, police funding, sanctions on Hamas, taxpayer funding of abortion and opposing tax increases on any American making less than $400,000 annually, among others. The House can accept those provisions, or it can move to strike the language and send the revised resolution back to the Senate, but that will slow the process down and could trigger another lengthy vote-a-rama. Senate Republicans were ecstatic about these political messaging victories, which they see being useful in the 2022 midterm elections.
Following the budget drama, Schumer successfully discharged S. 1 — a major Democratic voting right measure — from the Rules Committee. After that, Schumer asked for consent to bring up S. 2093, the revised For the People Act. Sen. Ted Cruz (R-Texas) objected. Schumer then asked to bring up S. 2670, the Redistricting Reform Act, which limits partisan gerrymandering. Cruz objected to that bill as well. Schumer sought consent to bring up S. 2671, the DISCLOSE Act, which requires additional campaign finance disclosure. Cruz objected, and then tried to bring up his own legislation that would eliminate contribution limits to campaigns. Schumer objected.
Before leaving the floor, Schumer announced the Senate would consider the compromise voting rights bill when the chamber returns from recess in September. This legislation has the support of all Democrats, but it will not pass due to a GOP filibuster. 
The action didn't stop there. Sen. Bob Menendez (D-N.J.), chair of the Foreign Relations Committee, and Sen. Chris Murphy (D-Conn.) asked for approval on dozens of foreign policy nominees, including some critical posts in Africa and Latin America. The Democrats noted that the Senate hasn't confirmed a huge number of Biden's ambassadorial nominees after more than 200 days in office, a break with previous precedent.
Cruz countered that the Biden administration "is in open defiance" of legislation calling for sanctions on Russia over the Nord Stream II pipeline and objected to the nominees. 
The Coverage
→ NYT: "Senate Passes $3.5 Trillion Budget Plan, Advancing Sweeping Safety Net Expansion," by Emily Cochrane
→ AP: "Senate OKs Dems' $3.5T budget in latest win for Biden," by Alan Fram
Moving beyond smoking. Altria's companies are leading the way in moving adult smokers away from cigarettes – by taking action to transition millions toward potentially less harmful choices. We are investing in a diverse mix of businesses to broaden options beyond traditional, combustible cigarettes. See how we're moving.
A new $5 million AAN campaign against the Democrats' budget
New: As Democrats celebrate their budget victory, the American Action Network is getting ready to launch a $5 million ad campaign.
AAN — the top House GOP leadership linked group with ties to the Congressional Leadership Fund — is trying to make the Democrats' pricey budget politically untenable for at-risk Democratic lawmakers in the House. Yes, this is the budget that just passed the Senate. 
This 21-district ad campaign comes as Speaker Nancy Pelosi readies to bring the chamber back into session at the end of the month to vote on the $3.5 trillion budget proposal, which creates a pathway for what could become the most expensive piece of legislation in U.S. history. 
Check out an example ad running in Rep. Carolyn Bourdeaux's (D-Ga.) district. Bordeaux is getting walloped with an $800,000 campaign on broadcast TV.
Here's the script: 
First D.C. liberals spend trillions. Now, Americans face record inflation, paying more for gas and groceries, a hidden tax on the working class. Now, Nancy Pelosi and her liberal allies are pushing new tax hikes. Trillions and more spending. And another socialist health care plan to control what medicines you can get. A socialist prescription we can't afford.
As you can see, the AAN ad centers on two issues that the group's polling shows are on the minds of swing-district voters: inflation and the cost of prescription drugs. Eighty-eight percent of voters in the group's recent poll said that the soaring cost of living is worrisome, and 79% are worried about gas prices. And there have been concerns about the Democrats' prescription drug legislation. AAN is aiming to take advantage of all of this to hack away at Pelosi's endangered majority.
Other notable spends: $500,000 on cable in Rep. Tom Malinowski's New Jersey district, $400,000 against Rep. Chris Papas in New Hampshire, $400,000 targeting Rep. Jared Golden in Maine and $300,000 against Rep. Sharice Davids in Kansas.
This is a tough ad campaign for House Democrats to have playing on repeat when they're deciding whether to support a $3.5 trillion piece of legislation when their majority is already very endangered.
Put-up or shut-up time for House Democratic moderates
Congressional leaders understand and respect one thing: power. In recent history, House Democratic moderates have sent a lot of letters that include a lot of veiled demands. But they've shown absolutely no willingness, ability, or desire to flex their power against their leadership in this narrow, three-seat majority. That's why we're a bit dismissive of them in these pages.
But Speaker Nancy Pelosi's decision to bring the House back into session Aug. 23 to consider the $3.5 trillion budget gives House Dem moderates an opportunity to exert their influence and shape President Joe Biden's agenda like never before. It's up to the center of the Democratic Party to decide whether they will take the opportunity or squander it. We kind of doubt they will take it, but we're prepared to be surprised.
Here's how to think about the leverage that the moderates have. This group — nominally led by Rep. Josh Gottheimer (D-N.J.) — has two chief complaints at the moment: they want a vote on the just passed Senate bipartisan infrastructure bill right now instead of in the fall; and they believe that the Democrats' proposed $3.5 trillion budget resolution is too big. They laid it all out in this letter that nine Democrats signed — yes, another letter from this crew.
If they want the Democratic leadership to really pay attention to them, there's a way — and some in this group lite are beginning to realize that. Some have been whispering about blocking the House's consideration of the 2022 budget by voting against the rule controlling the floor debate. This is the only procedural hurdle the House has to overcome en route to debating and voting on a piece of legislation. 
Under this thinking, Democratic moderates would vote "No" and say. "Listen, if you want the budget resolution, it's time to bring up the infrastructure bill now instead of November." Pelosi has said she'd bring the infrastructure bill up only after the Senate passes a large-scale reconciliation package, which is a nod to the caucus's progressives, who have demanded as much. 
The mods' theory in bringing the infrastructure bill up now is that they want to strike while the iron is hot. As many as 20 House Republicans could vote for the infrastructure bill if Pelosi brings it up this month. If the House waits until the fall, it would almost certainly lose GOP support and could end up lumped into a big piece of legislation that moderates don't want to support. 
Blocking the rule or opposing party backed legislation is the only kind of power that leadership understands. Look at the House Freedom Caucus and the influence they wielded inside the GOP. On the left, progressives have done it — or threatened to. The Squad nearly brought down a Capitol security spending bill over concerns about police funding. Mods simply don't do things like this (perhaps part of the reason they're known as "moderates.") Voting against a rule is a way for a lawmaker to send a signal that they've had enough.
The upside to this strategy: Only three Democrats would need to join in to put an inordinate amount of pressure on Pelosi and the leadership. Letters don't cut it.
Moving beyond smoking. Altria's companies are leading the way in moving adult smokers away from cigarettes. See how we're moving
WSJ editorial board jumps on Dems for debt limit stance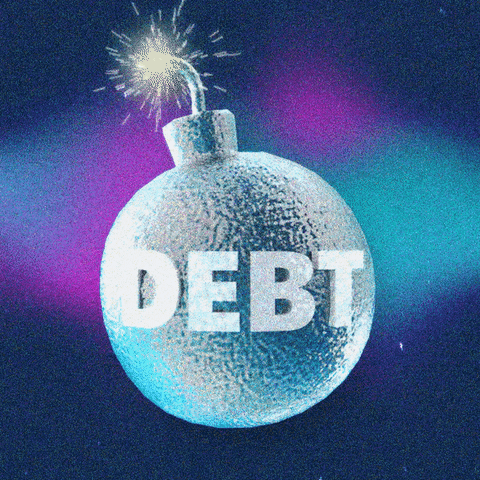 The WSJ editorial board looks down the road a bit at the debt ceiling debate. "Democrats Default on the Debt Limit": 
"Democrats boast about running the government, so run it. If Mr. Schumer and Mrs. Pelosi can't round up the votes for spending $3.5 trillion and raising the debt limit, then lower the spending to make the budget and debt increase more palatable to swing-state Democrats.

"Either way, Republicans are under no obligation to help. If Democrats want to jam $3.5 trillion through on a partisan vote, they can raise the debt limit on a partisan vote too."
10 a.m.: President Joe Biden will get his intelligence briefing.
11:15 a.m.: Biden will meet with "business, university, and health care leaders to discuss strategies to get more Americans vaccinated and end the COVID-19 pandemic."
12:15 p.m.: Jen Psaki will brief. 
1:15 p.m.: Biden will speak about his agenda from the White House.
3 p.m.: Biden will meet with governors, mayors and other leaders about the bipartisan infrastructure deal.
NYT
→ "Cuomo Resigns Amid Scandals, Ending Decade-Long Run in Disgrace," by Luis Ferré-Sadurní and J. David Goodman
→ "Railing at Enemies and Pleading for Time: Inside Cuomo's Final Days," by  Matt Flegenheimer, Maggie Haberman, William K. Rashbaum and Danny Hakim
WaPo
→ "How Cuomo's flexing of political power became his undoing," by Josh Dawsey and Michael Scherer 
→"Texas House speaker signs arrest warrants for Democrats who broke quorum over voting restrictions," by Eva Ruth Moravec in Austin and Elise Viebeck 
WSJ
→ "Progressive Opposition to Jerome Powell Clouds His Chances for Second Term as Fed Chairman," by Nick Timiraos
AP
→ "Afghan officials: 3 more provincial capitals fall to Taliban," by Tameem Akhgar and Jon Gambrell in Kabul, Afghanistan
Moving beyond smoking. Altria's companies are leading the way in moving adult smokers away from cigarettes. Today, we are taking action to transition millions toward potentially less harmful choices.
From cigarettes to innovative alternatives. By investing in a diverse mix of businesses, Altria is working to further broaden options. Our companies are encouraging adult smokers to transition to a range of choices that go beyond traditional, combustible cigarettes.
From tobacco company to tobacco harm reduction company. And while Altria is moving forward to reduce harm, we are not moving alone. We will work within the framework that government, public health, and regulatory bodies have established to communicate about reduced harm choices.
Enjoying Punchbowl News AM?
Subscribe 10 friends with your unique link (below) and get a Punchbowl News hat!
You currently have: 0 referrals
Was this email forwarded to you? Sign up https://punchbowl.news
Punchbowl News All Rights Reserved
You are subscribed to our Punchbowl News AM list
Crucial Capitol Hill news AM, Midday, and PM—5 times a week
Join a community of some of the most powerful people in Washington and beyond. Exclusive newsmaker events, parties, in-person and virtual briefings and more.
Subscribe to Premium
The Canvass Year-End Report
And what senior aides and downtown figures believe will happen in 2023.
Check it out
PRESENTED BY PRATT & WHITNEY, AN RTX BUSINESS