Every issue of the Punchbowl News newsletter, including our special editions, right here at your fingertips.
Join the community, and get the morning edition delivered straight to your inbox.
PRESENTED BY PRATT & WHITNEY, AN RTX BUSINESS
BY JOHN BRESNAHAN, ANNA PALMER AND JAKE SHERMAN
WITH MAX COHEN AND CHRISTIAN HALL
Happy Monday. It's Sept. 13, and government funding runs out in 17 days. And here's the bottom line: You should be concerned about the lack of urgency right now by your top elected officials.
The Senate returns to Washington today for the first time in a month. The House won't be  back until next week.
Where things stand: As we've noted, the end of the fiscal year is Sept. 30. And the two sides have made practically no progress on funding the government beyond that date.
Here's some news that serves to illustrate the standoff. There was a bipartisan meeting of House and Senate Appropriations Committees staffers on Friday. The discussion centered around a continuing resolution to keep federal agencies open until early December, likely Dec. 3, according to several sources (although Dec. 10 has also been floated as well.) Republicans didn't seem to raise any big objections to billions of dollars in disaster funding and money for resettling tens of thousands of Afghan refugees, although those details still need to be worked out.
The problem, of course, is the debt limit. Treasury Secretary Janet Yellen has warned that the federal government will run out of borrowing authority sometime in October. Democrats want to attach a debt-limit increase to the CR, although neither Speaker Nancy Pelosi nor Senate Majority Leader Chuck Schumer has formally said this yet.
Here's a new Congressional Research Service report that Schumer requested showing former President Donald Trump racked up $5.7 trillion in debt between August 2019 — the last debt limit increase — and the end of his term in January 2021. And here's a chart that shows the debt the Trump administration racked up over four years. The point Schumer, Pelosi and the White House will seek to make here is that it's Republicans' responsibility to lift the debt ceiling too.
Republicans, of course, have said for months that they're totally opposed to any linkage between the debt limit and CR. Senate Minority Leader Mitch McConnell and GOP leaders argue that as long as Democrats are putting together a $3.5 trillion reconciliation bill that includes huge new social programs and tax increases — essentially reversing the 2017 Republican tax cut — then they'll refuse to support a debt-limit increase. McConnell wanted Democrats to put the measure in the reconciliation package so they could pass it on a party line vote. Basically his view can be boiled down to this: "You have the White House and Congress, you deal with it."
Democrats, for their part, say Republicans must support a debt-limit boost because 1) it's the right thing to do, and 2) Democrats voted for several debt-limit increases while Trump was in office.
In the face of this GOP intransigence, Democrats have only bad options. Let's review them for a second.
They can try to move a stopgap funding measure with the debt limit increase attached, but that'll go nowhere in the Senate, where they need 60 votes to advance anything. If the House passes a CR structured like that next week, the Senate will consider but then reject it. Precious time will be wasted there and a government shutdown will then become a real possibility. If Democrats move a clean CR without a debt limit, they'll avoid a shutdown. But they'll still have to pass a debt limit on their own in October. That's a huge risk. Or Democrats could revise the budget resolution to include the debt limit in their upcoming reconciliation package. That's really, really messy, and party leaders say it's not going to happen.
Here's a reality also: There are Republicans who are privately cheering for a government shutdown to interrupt or derail passage of the Democrats' agenda.
We expect more discussions this week on the CR, but these talks don't mean much unless there's an agreement on the debt limit. As you can see, it's all tied together. The "Big Four" leaders and President Joe Biden will have to negotiate to get anywhere on these two critical issues. So far, that's not happening. Both sides are still talking past each other. Which means that we can blunder into a shutdown.
Pelosi and House Majority Leader Steny Hoyer told their fellow Democrats during a Friday caucus call that they would take up a CR next week (along with the annual defense authorization bill and an abortion measure.) This leaves only a very small window until Sept. 30. 
We'll be all over this, of course. And we have more to say on the Democrats $3.5 trillion reconciliation package, which is reaching a critical moment as well — including a war of words between Democratic moderates and progressives.
Internet regulations are as outdated as dial-up.
The internet has changed a lot in the last 25 years. That's why Facebook supports updated internet regulations to address today's toughest challenges, including:
– Combating foreign election interference
– Protecting people's privacy
– Allowing people to safely transfer data between services
– Reforming Section 230
Part II: How do you think reconciliation is going?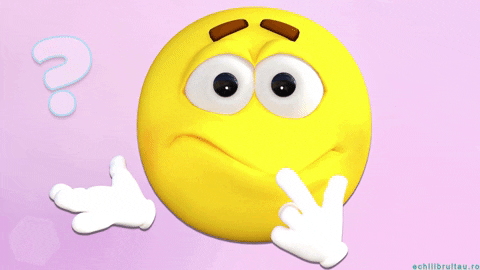 Welcome to Part II of "How do you think reconciliation is going?" Again — this is not meant to be a judgment as to whether reconciliation will pass at the end of the day. This is an update of where things stand.
→ Five House committees will hold reconciliation markups today: Agriculture, Energy and Commerce, Financial Services, Judiciary and Veterans' Affairs. The Democrats' deadline for finishing all committee work on the reconciliation package is Friday.
→ House and Senate Democrats and the White House have yet to resolve their internal dispute over funding for Medicare or Medicaid as part of the reconciliation package, or permanently extending Obamacare funding.
→ Sen. Joe Manchin (D-W.Va.) took to the Sunday shows yesterday — the eve of the Senate going back into session — to make abundantly clear he has no interest in a $3.5 trillion reconciliation bill. Manchin wants between $1 trillion and $1.5 trillion. Sen. Bernie Sanders (I-Vt.) and a host of other Democrats said that range is wholly unacceptable.
→ The Washington Post scooped the details on the House Democrats' multi-trillion dollar tax hike set for consideration by the Ways and Means Committee this week. Lots of interesting provisions in there. But the moderate versus progressive war is about to come to a head. The White House, however, issued a supportive statement about the Ways and Means tax draft.
White House's Andrew Bates: "The Ways and Means Committee markup makes significant progress towards ensuring our economy rewards work and not just wealth by cutting taxes for middle class families; reforming the tax code to prevent the offshoring of American jobs; and making sure the wealthiest Americans and big corporations pay their fair share. This meets two core goals the President laid out at the beginning of this process — it does not raise taxes on Americans earning under $400,000 and it repeals the core elements of the Trump tax giveaways for the wealthy and corporations that have done nothing to strengthen our country's economic health. The President looks forward to continuing to work with Chairman Neal, as well as the Senate Finance Committee and Chairman Wyden, as we advance the Build Back Better agenda."
→ The business of governing — government funding and the debt limit — is threatening to slow, if not swamp, the Democrats' reconciliation plan, a possibility we first raised several weeks ago. It seems completely plausible that Congress won't get around to passing the reconciliation package until sometime in October, maybe even November. Does Rep. Josh Gottheimer's plan to pass the $1 trillion bipartisan infrastructure on Sept. 27 still happen? 
The Senate is back. Here's what they are up to
There's a bunch of action in the Senate this week. Remember: Yom Kippur starts Wednesday evening, so this is a short week. 
 The Senate will vote on the nomination of James Kvaal to be under secretary of Education. Senate Majority Leader Chuck Schumer has filed cloture on three judges and the motion to proceed to their revised voting rights bill. The For the People Act is going nowhere with the filibuster in place, but Schumer is anxious to show he can get all 50 Senate Democrats to back a revised bill. Sen. Joe Manchin (D-W.Va.) has not signed on. 
 The Senate GOP is going to work all week to keep Afghanistan front and center.
 → Secretary of State Antony Blinken will be at Senate Foreign Relations Tuesday. Republican members are readying tough questions on the disastrous Afghanistan withdrawal. Blinken is in front of the House Foreign Affairs Committee today as well. 
 → Senate Republicans will lead floor speeches on Wednesday honoring the 13 service members who died in the Aug. 26 suicide bombing at the Kabul airport. 
 → The Senate Armed Services Committee is holding a closed briefing on Wednesday with General Austin Scott Miller, former Commander of U.S. Forces-Afghanistan. We expect Republicans on the panel will have something to say after that session.
Group puts a half a million on TV for paid leave
PL+US Action is up with a new ad pressing Congress to pass paid family and medical leave. The $500,000 ad buy is running on cable and online in D.C. and in Arizona.
The spot features stories from two people who had to make the choice between caring for a family member or returning to work.
The effort is one of many that we're seeing as outside groups pour millions of dollars into advocacy campaigns designed to push Congress to add or keep certain provisions in the reconciliation package. This is only going to pick up speed over coming weeks as Congress settles into a long fight over the reconciliation package.
→ Laphonza Butler will be the next president of Emily's List. Here's the NYT's Lisa Lerer on the announcement. 
→ Scott Mulhauser has returned to Bully Pulpit Interactive, where he is a partner, after a short stint as a senior adviser to Commerce Secretary Gina Raimondo.
8:10 a.m.: President Joe Biden will leave Wilmington for Andrews, where he will fly to Boise, Idaho. Karine Jean-Pierre will gaggle on board Air Force One. 
Noon: Congressional leaders will hold an event on the East Front of the Capitol to honor the 20th anniversary of 9/11.
1:50 p.m.: Biden will arrive in Boise, where he will get a briefing on wildfires.
2 p.m.: Secretary of State Antony Blinken will testify at the House Foreign Affairs Committee.
2:55 p.m.: Biden will fly to Sacramento from Boise.
5:15 p.m.: Biden will arrive in Sacramento and receive a briefing about fires.
5:25 p.m.: Biden will take an aerial tour of the Caldor Fire.
7:25 p.m.: Biden will speak about wildfires and talk about how his agenda "will strengthen our nation's resilience to climate change and extreme weather events."
7:55 p.m.: Biden will leave Sacramento for Long Beach.
10 p.m.: Biden will speak at a campaign rally for California Gov. Gavin Newsom.
NYT
→ "G.O.P. Seethes at Biden Mandate, Even in States Requiring Other Vaccines," by Sheryl Gay Stolberg
→ "Afghan Pilots Who Sought Safety in Uzbekistan Transfer to U.S. Base," by Eric Schmitt and Madeleine Ngo
WaPo
→ "Democrats wanted Trump gone. Now they want him on the ballot," by David Weigel in Los Angeles, Colby Itkowitz and Gregory S. Schneider 
WSJ
→ "House Democrats Consider 26.5% Corporate Tax Rate," by Rich Rubin
AP
→ "Biden to survey wildfire damage, make case for spending plan," by Aamer Madhani and Alexandra Jaffe
→ "Capitol rally seeks to rewrite Jan. 6 by exalting rioters," by Lisa Mascaro
LAT
→ "Newsom slams GOP, while Elder targets governor's wife as recall campaign closes," by Faith E. Pinho and James Rainey
Why Facebook supports updated internet privacy regulations—and how we're already making progress
Protecting privacy means something different than it did 25 years ago—the last time comprehensive internet regulations were passed. We need updated rules to address problems on the internet that didn't exist in the 90s.
But Facebook is not waiting around. We've already introduced tools like Privacy Checkup that help people take control of their information. Now we need updated privacy regulations that will set more consistent data protection standards.
Enjoying Punchbowl News AM?
Subscribe 10 friends with your unique link (below) and get a Punchbowl News hat!
You currently have: 0 referrals
Was this email forwarded to you? Sign up https://punchbowl.news
Punchbowl News All Rights Reserved
You are subscribed to our Punchbowl News AM list
Crucial Capitol Hill news AM, Midday, and PM—5 times a week
Join a community of some of the most powerful people in Washington and beyond. Exclusive newsmaker events, parties, in-person and virtual briefings and more.
Subscribe to Premium
The Canvass Year-End Report
And what senior aides and downtown figures believe will happen in 2023.
Check it out
PRESENTED BY PRATT & WHITNEY, AN RTX BUSINESS