Every issue of the Punchbowl News newsletter, including our special editions, right here at your fingertips.
Join the community, and get the morning edition delivered straight to your inbox.
Finding the news you care about has never been easier!
From polling to policy, explore the top stories and trending topics that matter most to you.
Check out our content here.
BY JOHN BRESNAHAN, ANNA PALMER AND JAKE SHERMAN
Important news about the Senate, Joe Biden, Chuck Schumer (D-N.Y.) and power in Washington:
→ Democrats Alex Padilla (Calif.), Jon Ossoff (Ga.) and Raphael Warnock (Ga.) will be sworn in as new senators on Wednesday afternoon, according to a Senate source. This will come shortly after Biden and Kamala Harris take their own oaths of office. As VP, Harris is expected to swear in the majority making trio.
The moment these new Democrats take office will be historic for Schumer, finally elevating him to Senate majority leader after 40 years in Congress. But it will also start a two-year clock on Biden, Schumer and the Democrats. Can they make razor-thin majorities in the House and Senate work? And can Biden turn the country around before voters head to the polls in 2022?
→  Schumer and Mitch McConnell (R-Ky.) — now the minority leader after six years running the Senate — will meet face to face in the Capitol on Tuesday in a bid to work out a power-sharing agreement for the new 50-50 Senate. They also need to hash out the process for President Donald Trump's impeachment trial, an event that threatens to further split the Republican Party along pro-Trump and anti-Trump lines. 
Both of these events — reported here first — serve to underscore the new reality in D.C.
Let's start with McConnell and Schumer. This meeting will be critical in their efforts to set the Senate up for the 117th Congress. They need to reach a power-sharing deal in the next few days. Both sides have been using a bipartisan agreement from 2001 — the last time the Senate was at 50-50 — as a rough template for the negotiations. However, those talks — which some Senate insiders had hoped to finish this week — are grinding along. There's no deal yet, and it may not happen as quickly as they would've liked.
That means Biden will enter the White House on Wednesday in an unenviable and potentially dangerous position: He is likely to have no confirmed Cabinet officials in their posts during his first day in office. Barack Obama and Trump both had Cabinet secretaries sworn in on their inauguration day. But Biden's nominees have become bogged down in the negotiations over the Senate's power-sharing structure.
This all comes as power is shifting in official Washington. Democrats control the White House. But with 50 GOP votes in his pocket, McConnell can block Biden's legislative agenda in the Senate unless Democrats decide to end the legislative filibuster. The Senate ended the practice of filibustering nominations in 2017.
The Senate could move some Biden nominees even without an organizing resolution, but that would have to happen with unanimous consent, meaning any single senator could block the nomination from going forward.
Democrats close to Biden's team also say they're worried the Trump impeachment trial could be a "major distraction" for the president-elect. But there's not much they can do to alter the process at this point; Trump was impeached by the House on a bipartisan vote, and the Senate now has to dispose of the case. It may take weeks to conduct the trial if it follows the same procedures as Trump's 2020 trial and the 1999 Bill Clinton proceedings.
PRESENTED BY THE NATIONAL RETAIL FEDERATION
Who will get confirmed when?
Today is a big Senate day: There are five confirmation hearings for Joe Biden's Cabinet nominees (See below for details). 
We spoke to a number of aides and lawmakers on both sides of the aisle, and this is who they say they believe will be easiest to confirm.
Janet Yellen

Avril Haines

Tony Blinken

Alejandro Mayorkas
The deadly Jan. 6 attack on the Capitol has changed the politics on Biden's national security nominees. Democrats have argued that Biden needs those officials in place quickly to deal with the still-unfolding crisis, and this argument has rung true with Republicans.
Traditionally, the Defense secretary gets an early confirmation — and he still will — but Congress needs to grant former Army Gen. Lloyd Austin a waiver before considering his nomination on the floor. The House could vote as early as Thursday on Austin's waiver. The Senate will also have to take up the Austin waiver and nomination.
PUNCH LIST: The confirmation schedule
Treasury Secretary nominee Janet Yellen … Today at 10 a.m. in Senate Finance. NYT's Alan Rappeport with a lookahead, and some testimony
Director of National Intelligence nominee Avril Haines … Today at 10 a.m. in Senate Intelligence 
DHS Secretary nominee Alejandro Mayorkas … Today at 10 a.m. in Senate Homeland Security and Governmental Affairs
Secretary of State nominee Antony Blinken… Today at 2 p.m. in Foreign Relations.  Blinken's testimony, as scooped by WaPo's Josh Rogin
Defense Secretary nominee Lloyd Austin … Today at 3 p.m. in Senate Armed Services
Transportation Secretary nominee Pete Buttigieg … Thursday at 10 a.m. in Senate Commerce
POLITICO's Burgess Everett … WaPo's Karoun Demirjian
JANUARY 31, 2021 @ 6 P.M. EST ON ZOOM
Join Punchbowl News, Susan Glasser and Peter Baker for our inaugural Punchbowl Book Club. Together Glasser and Baker penned "The Man Who Ran Washington: The Life and Times of James A. Baker III" — a terrific examination of Baker, one of the most powerful people in our country's history. We'll talk about Baker, power, Washington and the incoming Biden administration. 
Biden taking them to church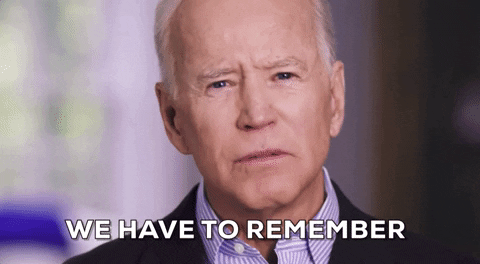 Joe Biden has quietly invited members of the congressional leadership from both parties to attend church with him on Wednesday morning. The service will take place at St. Matthew's in downtown D.C. Attendees include Speaker Nancy Pelosi (D-Calif.), House Minority Leader Kevin McCarthy (R-Calif.), Senate Majority Leader Mitch McConnell (R-Ky.) and Senate Minority Leader Chuck Schumer (D-N.Y.).
Two things of note here: To the extent this matters, Biden is trying to get off on the right foot with the congressional leadership, at least publicly. That's a big departure from Donald Trump. Trump hasn't spoken to Pelosi in more than a year. He repeatedly publicly referred to Schumer as "Cryin' Chuck." Literally, anything would be better than the current state of play. Literally. Anything.  
No. 2: Biden's religion. Biden is only the second Catholic president in U.S. history, following John F. Kennedy. And his religious beliefs matter to him. He attends church regularly. Being a practicing Catholic really is a central element to Biden's persona. This is also a change from Trump, who, while supported strongly by Christian evangelicals, rarely attended church ("At least Biden knows which way to hold a Bible," joked a Republican.).
The pandemic has forced congressional leaders to dramatically scale back the inauguration. There won't be the traditional lunch with the new president, congressional leaders and dignitaries. But we do expect lawmakers will have a chance to make public remarks following Biden's speech. The details have yet to be announced by the inaugural committee.
Biden will also head to Arlington National Cemetery with former presidents Barack Obama, George W. Bush and Bill Clinton later on Wednesday to lay a wreath at the Tomb of the Unknown Soldier.
PRESENTED BY THE NATIONAL RETAIL FEDERATION
Despite a global pandemic, social and political unrest and an economic downturn, the retail industry was resilient in 2020 and kept America moving forward.
What Biden promised in 100 days
CBS's Bo Erickson — who covers Biden — has compiled a super handy list of everything Joe Biden said he would do in his first 100 days. 
NYT: "Pentagon Accelerates Efforts to Root Out Far-Right Extremism in the Ranks," by Eric Schmitt, Jennifer Steinhauer and Helene Cooper: "The Pentagon is intensifying efforts to identify and combat white supremacy and other far-right extremism in its ranks as federal investigators seek to determine how many military personnel and veterans joined the violent assault on the Capitol.
"In the days since a pro-Trump mob breached the Capitol on Jan. 6, senior leaders of the 2.1 million active-duty and reserve troops have been grappling with fears that former or current service members will be found among the horde.
"The F.B.I. investigation into the Capitol siege, still in its very early stages, has identified at least six suspects with military links out of the more than 100 people who have been taken into federal custody or the larger number still under investigation. They include a retired Air Force lieutenant colonel from Texas, an Army officer from North Carolina and an Army reservist from New Jersey. Another person with military service was shot and killed in the assault." …
… "Trump Prepares Pardon Wave for Final Hours," by Maggie Haberman, Ken Vogel and Dana Rubenstein: "Those under consideration include such disparate figures as Sheldon Silver, the disgraced former New York Assembly speaker, and the rapper Lil Wayne, who pleaded guilty last month to a gun charge. Rudolph W. Giuliani says he does not expect one, and Stephen K. Bannon's chances seem to have dimmed. Mixed in among the big names, low-level drug offenders are under consideration. … 
"Another person under consideration for clemency is Sholam Weiss, the recipient of what is believed to be the longest-ever white-collar prison sentence, according to one person who discussed the matter with a family member and another person briefed on conversations in the White House. Mr. Weiss was sentenced to more than 800 years in prison in 2000 for racketeering, wire fraud and money laundering related to an immense fraud scheme that siphoned $450 million from an insurance company, leading to its collapse. He spent a year on the run before being arrested in Austria and extradited to the United States."
… "More Access, More Anxiety: The Job of Photographing Trump: In an interview, Doug Mills, a Times photographer in the Washington bureau, reflects on a relentless four years."
WaPo: "QAnon adherents discussed posing as National Guard to try to infiltrate inauguration, according to FBI intelligence briefing," by Carol Leonnig and Matt Zapotosky: "The FBI privately warned law enforcement agencies Monday that far-right extremists have discussed posing as National Guard members in Washington and others have reviewed maps of vulnerable spots in the city — signs of potential efforts to disrupt Wednesday's inauguration, according to an intelligence report obtained by The Washington Post.
"The document, a summary of threats that the FBI identified in a Monday intelligence briefing, warned that both "lone wolves" and adherents of the QAnon extremist ideology, some of whom joined in the violent siege on the Capitol on Jan. 6, have indicated they plan to come to Washington for President-elect Joe Biden's swearing-in ceremony." …
… "House security chief said lawmaker wariness of military at Capitol drove his resistance to early request for National Guard,"  by Rosalind S. Helderman, Beth Reinhard, Karoun Demirjian and Carol Leonnig
… "Biden to ban special bonuses for appointees, expand lobbying prohibitions in new ethics rules," by Michael Scherer … 
… "Biden to propose overhaul of immigration laws on first day in office," by Seung Min Kim
… "Melania Trump spends her last days in the White House focused on her future, while her husband rages about the past," by Mary Jordan: "In her final days as first lady, Melania Trump has largely stayed away from the West Wing. … Instead, she has been busying herself with finding a new school for Barron in Florida and working on her own farewell video message to the country, which she released Monday."
WSJ: "Sen. Josh Hawley Strikes Book Deal With Regnery After Capitol Riot Backlash," by Jeffrey A. Trachtenberg
PRESENTED BY THE NATIONAL RETAIL FEDERATION
President Donald Trump has nothing on his schedule.
President-elect Joe Biden and VP-elect Kamala Harris will attend a send-off in Wilmington, Del. When they arrive in Washington, they'll attend an event at the Lincoln Monument to honor those who have died from Covid-19.
PAC of PACs advises on giving
NABPAC, which helps advise corporate PACs on political giving, has sent out a three-page guide to PAC giving that asks this helpful questions: "If the Wall Street Journal called and asked about a particular PAC contribution, is your organization prepared to defend that contribution or your greater political giving?" Read it here
Sen. John Barrasso (R-Wyo.) — the No. 3 Senate Republican — has hired Steven Stafford from VP Mike Pence's office as a speechwriter. Also new on Barrasso's team: Madison Alexander as a production assistant, Zach Kahler as a digital strategist and Lane Marshall as production manager. Barrasso's Senate Republican Conference is key to building out the party's 2022 message.
PRESENTED BY THE NATIONAL RETAIL FEDERATION
Subscribe 10 friends with your unique link (below) and get a Punchbowl News hat!
You currently have: 0 referrals
Crucial Capitol Hill news AM, Midday, and PM—5 times a week
Join a community of some of the most powerful people in Washington and beyond. Exclusive newsmaker events, parties, in-person and virtual briefings and more.
Subscribe to Premium
The Canvass Year-End Report
And what senior aides and downtown figures believe will happen in 2023.
Check it out
Finding the news you care about has never been easier!
From polling to policy, explore the top stories and trending topics that matter most to you.
Check out our content here.