Every issue of the Punchbowl News newsletter, including our special editions, right here at your fingertips.
Join the community, and get the morning edition delivered straight to your inbox.
A message brought to you by RTX
Brilliant new ideas can come from everywhere. That's why we invest heavily in STEM education, helping build a career-ready, diverse talent pipeline to tackle tomorrow's most complex challenges. Learn more at RTX.com
BY JOHN BRESNAHAN, ANNA PALMER AND JAKE SHERMAN
A source called us late yesterday with an eyebrow-raising tip: VP Kamala Harris had popped up on local television in West Virginia. West Virginia? Huh? 
West Virginia, yes. The Mountaineer State, the home of one Sen. Joe Manchin (D-W.Va.), a key vote for any Covid-relief package that may come up for consideration at some point in the coming weeks. 
But Harris didn't only appear on WSAZ in Charleston, W. Va. Harris spoke to the Charleston Gazette editorial board too. 
Harris also popped up virtually in Arizona — the home state of Sen. Kyrsten Sinema (D), another swing vote on Covid relief. Harris spoke with ABC 15 in Phoenix and the Arizona Republic editorial board. Harris had plans to speak to media outlets in Ohio, as well, although those were on pause as of this morning because of a scheduling change.
The White House purposely scheduled these interviews to try to win Sinema and Manchin's support for President Joe Biden's Covid relief package.  
Here's what Harris told the Arizona Republic: "If we don't pass this bill, I'm going to be very candid with you: We know more people are going to die in our country. More people will lose their jobs and our children are going to miss more school. We've got to be here collectively to say that that is not an option in America. We've got to get relief to people as quickly as possible, and this bill will do that. As it relates to Congress, we have the plan and now we need the members of Congress to act."
It's not necessarily scandalous or adversarial for the White House to take their arguments to local media in order to push the president's priorities. Manchin and Sinema are, of course, members of the president's own party, so it's a bit of a hard-nosed tactic, whether it is intended as such or not, since the negotiations are just getting underway. It also is a good indication of how the administration will deploy Harris, and how it will sell the president's priorities. 
Manchin and Sinema also came out strongly against getting rid of the legislative filibuster, a move that angered progressives. To have the White House on local media pressing two Democrats is notable just 10 days into the administration's term. It surprised some on Capitol Hill, that's for sure. 
WSAZ Charleston … Charleston Gazette … ABC 15 Phoenix … AZ Republic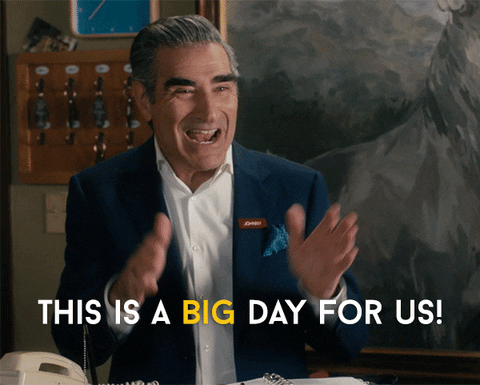 The House GOP leadership is beginning to brace for next Wednesday when the party will meet behind closed doors. There's expected to be a very lively discussion over whether Rep. Liz Cheney (Wyo.) should be ousted as the No. 3 ranking Republican.
Cheney, as you know, is guilty of the cardinal sin of voting to impeach President Donald Trump, who, as we saw yesterday, will be a major part of House Minority Leader Kevin McCarthy's efforts to win back the House in 2022. 
Cheney is expected to address her Trump vote during the meeting, and we anticipate that all hell will break loose at that point. Without boring you with too much of the details, the anti-Cheney faction will probably press for a vote. The leadership can slow it down, burying it in a committee until tempers cool down some. Or McCarthy can step on the gas and hold the vote on Cheney's future right there.
We spoke to leading members of the anti-Cheney group yesterday, as well as her top allies. No one is quite sure about what's gonna happen. We're not going to make a prediction either. If a vote happens, it will be a secret ballot, and people lie about what they intend to do. Another question is whether Trump himself gets involved and whips against Cheney. 
The best-case scenario for Cheney is that Republicans have a conversation about her future and then abandon the idea for a vote. This seems somewhat far fetched, but we'll see. 
This could shape up to be ugly. Really, really ugly. 
BTW: If you had any doubt at all where McCarthy and the House GOP were vis a vis Trump, consider this: McCarthy sent out a fundraising email from "Kevin McCarthy [mailto:info@trumps-majority.com]." Trump's majority.
House steps up travel security
The House Sergeant at Arms sent out new guidance about security for members of Congress traveling back and forth to D.C. We have a copy of the email. It's quite interesting and illustrates the state of the world we live in, at the moment.
We're not going to get into all the details; we don't want to publish anything that would jeopardize anyone's safety. But we do think some of this information should be out there.
The U.S. Capitol Police is partnering with the TSA, air marshals and airport police for traveling in and out of D.C. Capitol Police will be at BWI, Dulles, DCA and Union Station on travel days to provide extra security. There have been some incidents at airports and on airplanes recently, especially with lawmakers targeted by angry Trump supporters. Clearly, in the wake of the deadly Jan. 6 Capitol attack, security officials felt the need to respond to those incidents.
It's also worth noting that thousands of National Guard troops will remain in place on the Capitol grounds for the foreseeable future. And House Democrats will enact their new rule next week imposing stiff fines on any lawmaker or aides refusing to go through metal detectors or screening prior to entering the House floor.
Capitol Police also suggested permanent fencing around the Capitol complex Thursday.
WaPo's Colby Itkowitz and Mike DeBonis: "Open hostility broke out among Republicans and Democrats in Congress on Thursday amid growing fears of physical violence and looming domestic terrorism threats from supporters of former president Donald Trump, with House Speaker Nancy Pelosi leveling an extraordinary allegation that dangers lurk among the membership itself. … 
"Some Democrats are expressing fears that Republican lawmakers — who in some cases have tried bringing weapons onto the House floor — cannot be trusted. Some have bought bulletproof vests and are seeking other protections."
Read our plan to learn how we can commit to closing the homework gap together and connect students to brighter futures.
9 a.m.: President Joe Biden and VP Kamala Harris will receive their daily intelligence briefing.
10 a.m.: Jen Psaki will brief
11 a.m.: Biden and Harris will get an economic briefing from Treasury Secretary Janet Yellen.
12:30 p.m.: Biden and Harris will have lunch.
1:45 p.m.: Biden will leave the White House for Walter Reed.
2:05 p.m.: Biden will arrive at Walter Reed and visit with wounded soldiers.
4 p.m.: Biden will leave Walter Reed for the White House, and will arrive at 4:10 p.m.
NYT: "Biden Moves to Expand Health Coverage in Pandemic Economy," by Sheryl Gay Stolberg and Abby Goodnough …
… "After Presidency, Trump Hotel in Washington Is a Limited Draw," by Eric Lipton … 
… "U.S. Names Iran Envoy in Battle of Wills With Tehran Over Nuclear Negotiations," by Lara Jakes and Michael Crowley: "President Biden has named Robert Malley, a veteran Middle East expert and former Obama administration official, to be his special envoy for Iran, two senior State Department officials said Thursday night.
"Mr. Malley will be responsible for trying to persuade Tehran to rein in its nuclear program — and stop enriching uranium beyond limits imposed by a 2015 deal with world powers — and agree to new negotiations before the United States lifts its bruising economic sanctions against Iran."
WaPo: "New Georgia Democratic senators push for fast action on new stimulus checks to fulfill campaign pledge," by Erica Werner, Seung Min Kim and Jeff Stein: "The two newly elected Democratic senators from Georgia pressed White House officials and fellow Senate Democrats on Thursday to act quickly to pass a new round of stimulus checks, arguing that this promise won their party the Senate majority and needs to get done.
"The comments by Sens. Jon Ossoff and Raphael G. Warnock during a private lunchtime call with the Senate Democratic caucus and top White House economic advisers were confirmed by several people with knowledge of them, who spoke on the condition of anonymity because the discussion was private."
… "As Senate prepares for a speedy impeachment trial, some are urging a slower, more deliberative approach," by Paul Kane …
… "Biden administration halts effort to install Trump loyalists on Pentagon advisory boards," by Dan Lamothe
WSJ: "U.S. Economy Shrank in 2020 Despite Fourth-Quarter Growth," by Harriet Torry: "A strong rebound in the second half of 2020 wasn't enough to overcome the economic shock created by the pandemic earlier in the year. Measured year-over-year, the economy contracted 3.5% last year, the largest decline since just after World War II and the first since 2009 in the wake of the financial crisis. Measured from the fourth quarter to the same quarter a year earlier the economy shrank 2.5%." …
… "GM to Phase Out Gas- and Diesel-Powered Vehicles by 2035," by Mike Colias: "General Motors Co. has set a 2035 target date for phasing out gasoline- and diesel-powered vehicles from its showrooms globally, among the first major auto makers to put a timeline on transitioning to a fully electric lineup.
"GM's goal, disclosed in a social-media post Thursday from Chief Executive Mary Barra, would mark a striking transition from its current business model. Vehicles that run on fossil fuels and emit pollution account for roughly 98% of GM's sales today and all of its profit. The large pickup trucks and sport-utility vehicles that are the company's biggest money makers are also among its least fuel-efficient vehicles."
POLITICO: "'For Christ's sake, watch yourself': Biden warns family over business dealings," by Natasha Korecki, Theo Meyer and Tyler Pager
Robinhood, GameStop hearings announced
Buckle up, Congress is about to get in on probing what happened with trading platform Robinhood and the retail investor rush on GameStop. The House Financial Services Committee and Senate Banking Committee have both announced hearings on the trading mess of the last few days.
This is going to attract a ton of attention and we'll be following it closely. 
Here's the latest:
NYT: "Robinhood, in Need of Cash, Raises $1 Billion From Its Investors," by Kate Kelly, Erin Griffith, Andrew Ross Sorkin and Nathaniel Popper: "On Thursday, Robinhood was forced to stop customers from buying a number of stocks like GameStop that were heavily traded this week. To continue operating, it drew on a line of credit from six banks amounting to between $500 million and $600 million to meet higher margin, or lending, requirements from its central clearing facility for stock trades, known as the Depository Trust & Clearing Corporation.
"Robinhood still needed more cash quickly to ensure that it didn't have to place further limits on customer trading, said two people briefed on the situation who insisted on remaining anonymous because the negotiations were confidential."
WSJ Editorial Board on Gamestop: "Politicians are calling on financial regulators to investigate the GameStop rally. But investor platforms and brokerage firms have every right to police their own sites with borrowing limits or other rules to protect customers. Robinhood hopes to go public this year and doesn't need an investor bloodbath.
"The focus of regulators should be fraud or those who might be coordinating a pump-and-dump scheme. It's possible someone nefarious is driving the mania in one or more stocks. But the Occam's razor explanation is the madness of crowds rather than market manipulation."
Nearly 17 million kids don't have the high-speed internet they need to connect to learning. The homework gap has existed for decades, but the pandemic made the problem – and the need for a solution – more pressing. AT&T has invested $125 billion in American infrastructure over the past five years and is backed by one of the largest private full-time union workforces in the country. We've made progress, but there's more to do. Read our plan to learn how we can commit to closing the homework gap together and connect students to brighter futures.
Subscribe 10 friends with your unique link (below) and get a Punchbowl News hat!
You currently have: 0 referrals
Crucial Capitol Hill news AM, Midday, and PM—5 times a week
Join a community of some of the most powerful people in Washington and beyond. Exclusive newsmaker events, parties, in-person and virtual briefings and more.
Subscribe to Premium
The Canvass Year-End Report
And what senior aides and downtown figures believe will happen in 2023.
Check it out
A message brought to you by RTX
Brilliant new ideas can come from everywhere. That's why we invest heavily in STEM education, helping build a career-ready, diverse talent pipeline to tackle tomorrow's most complex challenges. Learn more at RTX.com