Every issue of the Punchbowl News newsletter, including our special editions, right here at your fingertips.
Join the community, and get the morning edition delivered straight to your inbox.
PRESENTED BY PRATT & WHITNEY, AN RTX BUSINESS
BY JOHN BRESNAHAN, ANNA PALMER AND JAKE SHERMAN
Democrats are on the brink of capturing control of the Senate. That would mean the Donald Trump-run GOP has lost control of the White House, House and Senate in two years.
Raphael Warnock's victory over Kelly Loeffler is certain. Jon Ossoff seems exceedingly likely to beat David Perdue. The AJC's Greg Bluestein tweeted just after 4 a.m. that Ossoff was leading Perdue by 16,370 votes — a larger margin than Joe Biden's victory in Georgia. 
Loeffler and Perdue bearhugged Trump, and it looks like they both got beat. Why are Republicans acting as if 'Trump 2024' is a sure thing if both of his candidates got smacked around in the South and he just lost the presidency? BTW: Today is the first anniversary of Loeffler becoming a senator. She spent tens of millions of dollars for one year in the Senate. For a finance professional, that was a horrible investment. 
Now Joe Biden seems likely to enter Washington with a Democratic House and Senate — just like Barack Obama did in 2009, although with far tighter margins of control. And Democrats — including incoming Senate Majority Leader Chuck Schumer and Speaker Nancy Pelosi — will have to ask themselves this question: what good is this political capital if you don't spend it, and fast. They may lose the House in 2022 anyway, so why not push hard?
Here are some immediate dynamics you need to watch:
The push to nuke the filibuster will be immediate. A 50-50 Democratic majority is far from the 60-vote threshold needed to pass nearly any bill. But let's be clear: Dems will not likely be able to nuke the filibuster. There are enough Democrats — Joe Manchin of West Virginia and Jon Tester of Montana — who have expressed skepticism that it's a fantasy.
Narrow majorities: The Senate is evenly divided for the first time since 2001, and their 11-seat House majority is the smallest Democratic margin of control in decades. So Democrats have to be realistic about what's possible given those numbers, especially with Mitch McConnell and Kevin McCarthy doing everything they can to get back into power.
House vs. Senate: The key to this Democratic majority will be for the House and Senate to stay on the same page, which is nearly impossible. You already have progressives in the House pushing a bold plan for canceling all student debt. If you watched Congress in 2009-10, you saw this dynamic — moderates vs. progressive — rear its head frequently.
Schumer and AOC: We keep hammering this point, because it deserves hammering: the Senate majority leader could face a primary challenge by the most prominent progressive Democrat in the country. It's much more unlikely now that Schumer is likely majority leader, but the threat will still hang over him.
It's time to update internet regulations
The internet has changed a lot in 25 years. But the last time comprehensive internet regulations was passed was in 1996.
We want updated internet regulations to set clear guidelines for addressing today's toughest challenges.
So what do Dems do with this power?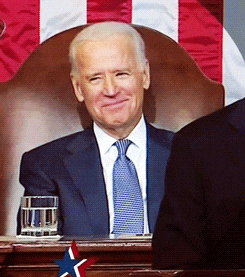 The question of the minute, hour, week, month and year is how do Democrats use their power with maximum impact in this critical year.
Here are some big Democrat priorities and achievables: 
Stimulus checks: If Democrats want to pass $2,000 checks, they can. It'll be interesting to see how fast the incoming Biden administration wants to move on this. Will three be enough Republicans to back such a move to ensure quick action? 
Another Covid rescue bill: This will be a Democratic priority in the first quarter of this year. But a Covid relief bill will have to be a negotiated settlement between the Four Corners — Pelosi, Schumer, McConnell and McCarthy. You should be thinking somewhere in the $1 trillion neighborhood.
A tax/health care bill: One would have to guess that some large-scale tax and health care bill will be a huge Biden priority. If Dems don't blow up the filibuster, this could only get through the Hill as part of budget reconciliation, which requires a majority threshold for passage.
If they are smart, infrastructure: If Biden can learn anything from Trump it's this: should start off by pushing a legislative priority that's very, very popular. Infrastructure it is. Trump tackled health care first, and came to regret it. Infrastructure is not nearly as easy the talkers would like you to believe, however. There are questions about funding — raise the gas tax? — and details on how to spend money. But government spending is in vogue, and with all the levers of power, Democrats can push this. 
You know who is probably feeling good this morning? McCarthy. When one party controls all the levers of power in government, the opposition party usually wins the House. 
JOIN THE PUNCHBOWL PREMIUM COMMUNITY
 MONTHLY                 ANNUAL
 $30    $300
Punchbowl AM, Midday, PM Newsletters

Access to exclusive virtual events

Weekly Power Matrix

Real- time breaking news and insights from Capitol

Deep dives into the leaders who drive policy and politics

Access to Sunday Night Punchbowl show
A primer on today's joint session
Are you the type of person who turns to the last page of a book before reading it? We do too. 
So let us help you with this: Joe Biden is going to be president of the United States of America come Jan. 20. That's a fact. There's nothing House or Senate Republicans can do besides make it very painful for their congressional colleagues, Capitol Police officers and the press corps by challenging several states without any plausible or logical path to victory.
And despite whatever President Donald Trump says, or Vice President Mike Pence does or doesn't do, the election is over and done with after this.
There are many questions about how the next 24 to 36 hours will go down, and we're going to try to answer them here.
As is tradition, Pence presides over the joint session of Congress in the House chamber, while Speaker Nancy Pelosi will be watching closely from the speaker's chair. Pence takes the lead in the process. The VP will open the state certificates alphabetically and give them to the four tellers. The top lawmakers on House Administration and Senate Rules typically act as the tellers. 
After each state's Electoral College results are read out, Pence will call for objections. If a House member and senator have jointly submitted their objection in writing, detailing why they are objecting, the two bodies then head off separately to debate the objection and vote. Lawmakers cannot make a speech as they announce their objection. Lawmakers are also not permitted to make motions or submit amendments during the joint session.
During the debate over objections, the Senate heads back across the Capitol while House members stay put. In the House, each side gets one hour, and individual members can speak for up to five minutes. The Senate will lay out a unanimous consent agreement to set its procedures. Of course, either side could use less than the hour they are allotted. Republicans are expecting they'll have more speakers than they know what to do with in the House.
The tellers count the Electoral College votes, and Pence announces the winner after a candidate — in this case, Biden — reaches 270. 
JOINT SESSION CHEAT SHEET
How many states will Republicans object to? House Republicans will join with GOP Sens. Ted Cruz (Texas), Josh Hawley (Mo.) and others to formally object to the electors from Arizona, Georgia and Pennsylvania. Will Republicans challenge the Michigan, Nevada and Wisconsin certification as well? Unclear, but many of the Senate Republicans objecting to these election results are White House hopefuls, and some may be unable to resist the lure of joining with their House GOP counterparts.
What if Pence goes rogue? It is true that the traditional role for Pence is to act as a ceremonial reader of Electoral College results. But what if he goes rogue? What if he says that he won't accept a state's results? The parliamentarians will counsel Pence — they are the experts on legislative process and procedure. But while they advise Pence, they can't order him around. If Pence tries to issue his own ruling that breaks precedent, a House member and senator together could appeal that ruling, and then both bodies would vote. What if the House votes one way and the Senate the opposite on that appeal, as unlikely as that is? Then we'd have a serious problem on our hands.
The stakes for Pence are enormous. Trump has put Pence in the middle of the drama, and he's not letting up. After the New York Times' Maggie Haberman and Annie Karni reported Tuesday night that Pence told Trump that "he did not have the power to block the certification" of Biden's victory, Trump released an extraordinary statement through the campaign denying the story: 
"He never said that. Our Vice President has several options under the Constitution or send them back to the states for change and certification. He can also decertify the illegal and corrupt results and send them to the House of Representative for the one vote for one state tabulation." 
​None of this is true. But Pence now has to deal with the fallout from Trump publicly claiming it is.
McConnell's moment. When the Senate begins its debate on the expected Arizona objection, McConnell will be the first senator to speak. Expect McConnell — who has already said Biden is the president-elect — to lay out his case why he believes the election is over and the Senate must reject the pro-Trump challenge. 
So how long will this take? A while. Each state objection will probably take between three and four hours to litigate and dispose of. So six states could take 20 hours. 
Yet Wednesday is also a rare occasion when Pelosi and McConnell have the same objective: to conduct these proceedings without drama. They want to plow through this without delay. And there's every sign they'll do that.
— 12:30 p.m.: Senate gavels in
— 1 p.m.: Joint session begins in the House chamber. The Senate will walk from its chamber to the House chamber. The box with the electoral results will be walked, as well.
— 1:10ish p.m.: The first Electoral College objection — to Arizona — is expected.
NYT … Reid Epstein and Astead W. Herndon: "The 10-year Stacey Abrams project to flip Georgia has nearly come to fruition." … Astead Herndon in Garden City, Ga.: "The History Raphael Warnock Is Chasing"
WaPo … Ashley Parker and Josh Dawsey on Mike Pence: "After years of fealty, Pence prepares for a final performance likely to anger Trump"
… "Trump supporters protesting the election begin demonstrating in D.C." by Marissa J. Lang, Emily Davies, Peter Hermann, Jessica Contrera and Clarence Williams
POLITICO: "Biden to tap more Obama vets to fill key national security roles," by Natasha Bertrand, Tyler Pager and Lara Seligman. Wendy Sherman will be No. 2 at the State Department. Victoria Nuland will be up for under secretary of State for political affairs. And Jon Finer, who was John Kerry's chief of staff and a former Washington Post reporter in Iraq, will be deputy national security adviser.
WSJ: "U.S. 10-Year Treasury Yield Hits 1% for First Time Since March," by Sam Goldfarb and Joanne Chiu …
…  "U.S. Stock Futures Slip as Democrats Lead in Georgia Elections," by Will Horner
AP: "Fauci: US could soon give 1 million vaccinations a day," by Lauran Neergaard
LAT: "COVID-19 deaths hit 11,000 in L.A. County, as surge creates 'a human disaster'," by Rong-Gong Lin II, Luke Money and Jaclyn Cosgrove … 
… "Newsom proposes $4.5 billion in state help for businesses and jobs affected by COVID-19," by John Myers in Sacramento
FT: "Diehard Trump Republicans on collision course with US business," by Andrew Edgecliffe-Johnson in New York, James Politi and Courtney Weaver in Washington
George W. Bush will attend Joe Biden's inauguration, per his spokesman, Freddy Ford.
Internet regulations need an update
It's been 25 years since lawmakers passed comprehensive internet regulations.
But a lot has changed since 1996. We want updated regulations to set clear guidelines for protecting people's privacy, enabling safe and easy data portability between platforms and more.
Vogue's Stuart Emmrich got the plum assignment of reporting on MSNBC's Steve Kornacki's return last night to the Big Board. We're here for it. 
Subscribe 10 friends with your unique link (below) and get a Punchbowl News hat!
You currently have: 0 referrals
Crucial Capitol Hill news AM, Midday, and PM—5 times a week
Join a community of some of the most powerful people in Washington and beyond. Exclusive newsmaker events, parties, in-person and virtual briefings and more.
Subscribe to Premium
The Canvass Year-End Report
And what senior aides and downtown figures believe will happen in 2023.
Check it out
PRESENTED BY PRATT & WHITNEY, AN RTX BUSINESS