Every issue of the Punchbowl News newsletter, including our special editions, right here at your fingertips.
Join the community, and get the morning edition delivered straight to your inbox.
A message brought to you by SourceAmerica
SourceAmerica® connects government customers and other organizations to a national network of nonprofit agencies that hire a talented segment of the workforce – people with disabilities. To learn more, visit SourceAmerica.org.
BY JOHN BRESNAHAN, ANNA PALMER AND JAKE SHERMAN
WITH MAX COHEN AND CHRISTIAN HALL
Happy Wednesday morning.
President Joe Biden will hold his first solo press conference at the White House in almost 10 months at 4 p.m. today. Aides are describing it as a "reset" moment. The president would like to pull back the camera, in a sense, and refocus on the world at large, what he sees as his administration's successes and the larger narrative of the Biden era.
The White House feels as if they've undersold his accomplishments – as do many rank-and-file Democrats, quite frankly. Biden has become mired in the legislative morass of the Senate, where he served for three decades. A "senator president," so to speak. To that end, the president held an off-the-record roundtable with morning television hosts Tuesday at the White House. This allowed Biden to push his message to anchors who speak to millions of viewers in America each day.
For our colleagues in the White House press corps, a humble suggestion: Ask Biden whether he's willing to break up the Build Back Better Act. He seems willing to do it if it can be done, sources tell us.
Just over two hours after the president's news conference, the Senate will have a showdown over voting rights and the filibuster. This is huge for Biden, Senate Majority Leader Chuck Schumer, Sens. Joe Manchin (D-W.Va.) and Kyrsten Sinema (D-Ariz.) and the entire Senate Democratic Caucus. So let's get into it.
At around 6:30 p.m., the Senate is scheduled to vote on a cloture motion to end a Republican filibuster of voting rights legislation. With only 50 Democratic votes, Schumer will fall far short of the 60 votes he needs to cut off debate.
Then Schumer is expected to move to change Senate rules on the filibuster to create a "carve-out" for this voting right bill. Technically, Schumer will seek to alter Senate Rule 19 (XIX) so that each senator can only speak twice on this legislation. That rule currently allows senators to speak twice "on any one question" but doesn't limit how many times they may do so on any single bill, so debate can drag on forever. Schumer's proposal would allow the leadership in this case to cut off debate with 60 votes. Or, alternatively, a filibuster would end once all senators who wish to have spoken. At that point, the Senate would move to final passage at 51 votes. Schumer laid out this "talking filibuster" plan during a closed-door meeting of Senate Democrats on Tuesday night.
However, this proposed rules change also is expected to fail, thanks in part to opposition from Manchin and Sinema. On Tuesday night, Manchin made his position clear – once again – that he's "never changed my mind on the filibuster" and wouldn't back any attempt by Democrats to alter it unilaterally, even for voting rights legislation he supports.
So where does this leave Senate Democrats? Staring another embarrassing setback right in the face. Now there's clearly enormous frustration inside the Democratic Caucus. Most of it is aimed at Manchin, who's blocked one of the party's top priorities for the second time in a month. Earlier this year, Manchin and a number of other Democrats blocked a hike in the minimum wage as well. This latest episode is especially upsetting to many of his colleagues as Democrats are desperate for a political win of any kind. Literally any.
Now, some of the party's highest profile figures are suggesting that they may launch primary challenges to Manchin and Sinema. Sen. Bernie Sanders (I-Vt.) said he'd consider supporting another Democrat in West Virginia or Arizona. Schumer – a former two-time chair of the Democratic Senatorial Campaign Committee – ducked the question, as did Sen. Elizabeth Warren (D-Mass.) during a Tuesday appearance on CBS' national morning show.
Two big abortion rights groups, Emily's List and NARAL, are threatening to withdraw their support from Sinema, the latest sign of the trouble she could face on the the left come 2024.
There's also some frustration directed toward the White House, which explains why Biden is trying a messaging reset. 
Yet Schumer comes out of this episode banged up too. Sanders has openly expressed his unhappiness over "the mostly backdoor negotiations with a handful of senators" on the Build Back Better Act and voting rights, both of which ended up leading nowhere.
Several other Democrats privately expressed dismay over Schumer's decision to pick the filibuster fight knowing that it would just push Manchin and Sinema into a corner that they couldn't retreat from. These Democrats would've preferred for Schumer to turn back to BBB in early January, despite the previous disappointment. They wanted the leadership and White House to find some compromise – any deal – that Manchin would support and pass that. Or a bill dealing with supply chain issues, school closures, inflation, crime – something voters are talking about that they could pass – and then press forward on this issue. Schumer and many of his colleagues see voting rights as a moral imperative.
At this point, Democrats have spent the last two weeks fighting over voting rights and the filibuster, didn't succeed in winning on either, and ended up lashing out publicly at each other, rather than Republicans.
The Coverage:
NYT: "Senate Opens Voting Rights Debate, With Legislative Defeat Looming," by Carl Hulse … NYT: "In Voting Rights Fight, Democrats Train Ire on Sinema and Manchin," by Jonathan Weisman
Axios: "Schumer pushes for doomed filibuster changes," by Alayna Treene … CNN: "Schumer to propose 'talking filibuster' rules change on voting rights amid stalemate," by Clare Foran, Ali Zaslav and Manu Raju …  AP: "Big Voting Bill Faces Defeat as 2 Dems Won't Stop Filibuster" … Bloomberg: "Splintered Democrats Stumble Toward Defeat on Voting Rights," by Laura Litvan and Steven T. Dennis
Also: Speaker Nancy Pelosi is hosting a "voting rights update" tonight at 7 p.m. Here's a message that went out to supporters: 
"We must all stay engaged to do our part. As I said yesterday when I had the honor of joining the King family and voting rights advocates for Martin Luther King Day, 'We all want bipartisanship.  We all strive for it.  We have a responsibility to do so.  But, when we cannot have it, we cannot confine our democracy to what might be bipartisanly possible. So, I ask our colleagues in the Senate, respectfully, for what they think filibuster means, to compare that – to weigh the equities against our democracy.  Because, nothing less is at stake than our democracy.'"
Did you know more than half of every dollar spent on medicines goes to someone who doesn't make them? There's a long line of middlemen, like PBMs and insurers, collecting a significant portion of what you pay for medicine. The share of total spending for brand medicines received by the supply chain and other stakeholders increased from 33% in 2013 to 50.5% in 2020. Learn more.
House GOP outside groups break fundraising record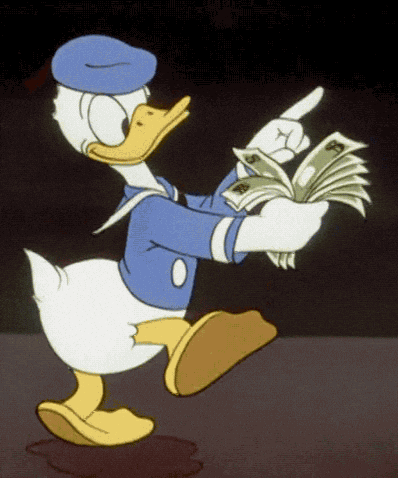 The Congressional Leadership Fund and American Action Network – the related House Republican outside groups – raised $110 million in 2021, a massive haul that is yet another sign of how bullish GOP donors are on the House flipping this November. 
This pile of money is a huge plus for House Minority Leader Kevin McCarthy, who is CLF's biggest draw around the country. It's also a sign of confidence in McCarthy as the party's leader and potential future House speaker, as well as CLF's ability to help Republicans win back the House after picking up seats in 2020. 
To break it down: CLF is the House GOP super PAC and AAN is the related non-profit. CLF will report it raised $65 million last year, which is more than double what it took in 2019, the last non-election year. CLF has $61.8 million in the bank, which is $33 million more than it had in its best off year previously. 
Combine these numbers with strong National Republican Congressional Committee fundraising, President Joe Biden's sagging poll ratings and the 28 House Democratic retirements, and you will get a fuller picture of the extremely turbulent political climate Democrats are facing in 2022. 
CLF has become the primary political entity for House Republicans. CLF and AAN can accept unlimited contributions. CLF has to disclose its donors and what they give, but AAN, as a 501(c)(4), does not. Both of these entities are led by Dan Conston, a well-known GOP political operative.
Donors have warmed up to CLF and AAN – and other super PACs – because they offer a more personalized touch to big-money players and can accept big checks, much larger than the party committees can take in. And top leaders like McCarthy spend lots of time raising for super PACs because it's much more efficient. Official party committees – the NRCC and DCCC – are limited in how much money they can accept from individuals. So leadership finds that their time is better spent wooing donors who can cut massive checks. One catch: a sitting member of Congress can't ask for unlimited donations. But they can make the case to support the groups, while someone else makes the specific ask for money. 
ICYMI: North Carolina GOP Rep. Greg Murphy won a seat on the Ways and Means Committee last night. Murphy won the seat vacated by former Rep. Devin Nunes (R-Calif.).
→ The American Edge Project, a coalition of pro-tech entities, has a new ad campaign running that is critical of the Senate Judiciary Committee's antitrust bill. That legislation will be up in committee tomorrow. The ad says that the legislation would empower Chinese tech companies like TikTok and Alibaba and hurt U.S. firms. According to a new report, more than half of every dollar spent on brand medicines goes to someone who doesn't make them.
→ Maui, Hawaii, has hired Strategies 360 to lobby on "Federal funding opportunities for housing, transportation, and infrastructure projects." Andrew Winer, Sen. Brian Schatz's (D-Hawaii) former chief of staff, will lobby for Maui.
→ Dapper Labs, the maker of NBA Top Shots and CryptoKitties, signed up the Sternhell Group to lobby on "Issues related to blockchain technology and NFTs."
→ The American Firearms Association has registered to lobby on "Second Amendment rights." One of their lobbyists is Patrick Parsons, former chief of staff to Rep. Marjorie Taylor Greene (R-Ga.). 
9 a.m.: House Democrats will hold their weekly meeting.
10:15 a.m.: President Joe Biden will receive his daily intelligence briefing. … House Democratic Caucus Chair Hakeem Jeffries and Vice Chair Pete Aguilar will hold their post-meeting news conference. 
10:45 a.m.: House Minority Whip Steve Scalise and House Republican Conference Chair Elise Stefanik will speak after their party meeting. 
11 a.m.: House Majority Leader Steny Hoyer will hold his weekly pen and pad.
1:50 p.m.: Vice President Kamala Harris will hold a swearing in ceremony for Mark Brzezinski to be ambassador to Poland. 
2 p.m.: Senate Republicans will speak after their weekly party lunch. 
4 p.m.: Biden will hold a news conference.
NYT
→ "N.Y. Attorney General Outlines Pattern of Possible Fraud at Trump Business," by Jonah E. Bromwich, Ben Protess and William K. Rashbaum
→ "Prosecutors Said to Have Asked About Trump's Role in Jan. 6 Riot," by Alan Feuer
→ "Cuomo Has $16 Million in Campaign Cash and No Campaign. What Now?" by Katie Glueck
WaPo
→ "Blinken to meet Russian counterpart as White House warns Moscow could attack Ukraine 'at any point,'" by John Hudson and Loveday Morris
→ "A year ago, Biden unveiled a 200-page plan to defeat covid. He has struggled to deliver on some key promises," by Dan Diamond
WSJ
→ "U.S. Aims Sanctions at Pro-Russian Agents as Blinken Plans Ukraine, Russia Meetings," by Vivian Salama in Kyiv and William Mauldin in D.C.
→ "Big Tech and Foes Spar Over Bill to Curb Market Power of Dominant Internet Platforms," by Brody Mullins and Ryan Tracy
Politico
→ "McCarthy's love-hate relationship with Silicon Valley," by Emily Birnbaum and Hailey Fuchs
→ "Jan. 6 committee on verge of obtaining some records Trump has tried to shield," by Kyle Cheney and Josh Gerstein
LAT
→ "California surpasses 7 million coronavirus cases, adding 1 million in one week," by Luke Money and Rong-Gong Lin II
Did you know that PBMs, hospitals, the government, insurers, and others received a larger share of total spending on medicines than biopharmaceutical companies? That's right, more than half of spending on brand medicines goes to someone who doesn't make them.  Let's fix the system the right way and ensure more of the savings go to patients, not middlemen. Read the new report.
Enjoying Punchbowl News AM?
Subscribe 10 friends with your unique link (below) and get a Punchbowl News hat!
You currently have: 0 referrals
Was this email forwarded to you? Sign up https://punchbowl.news
Punchbowl News All Rights Reserved
You are subscribed to our Punchbowl News AM list
Crucial Capitol Hill news AM, Midday, and PM—5 times a week
Join a community of some of the most powerful people in Washington and beyond. Exclusive newsmaker events, parties, in-person and virtual briefings and more.
Subscribe to Premium
The Canvass Year-End Report
And what senior aides and downtown figures believe will happen in 2023.
Check it out
A message brought to you by SourceAmerica
SourceAmerica® connects government customers and other organizations to a national network of nonprofit agencies that hire a talented segment of the workforce – people with disabilities. To learn more, visit SourceAmerica.org.