Every issue of the Punchbowl News newsletter, including our special editions, right here at your fingertips.
Join the community, and get the morning edition delivered straight to your inbox.
A message brought to you by SourceAmerica
SourceAmerica® connects government customers and other organizations to a national network of nonprofit agencies that hire a talented segment of the workforce – people with disabilities. To learn more, visit SourceAmerica.org.
BY JOHN BRESNAHAN, ANNA PALMER AND JAKE SHERMAN
WITH MAX COHEN AND CHRISTIAN HALL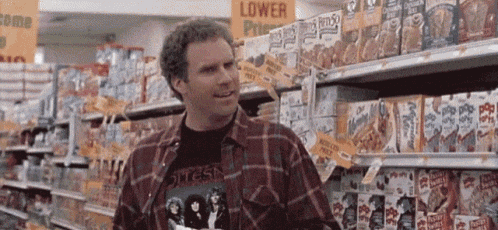 Happy Friday morning. 
We have a big announcement for Punchbowl News and our readers.
Heather Caygle, Politico's Capitol co-bureau chief and one of the finest reporters in Washington, is joining Punchbowl News as our managing editor. 
We couldn't be more excited. If you're reading this, you probably know this already – Heather is the best sourced reporter when it comes to House Democrats and the House Democratic leadership. She often knows where the story is going before the leadership does. We could try to list all her scoops, but there are far too many.
Lucky for us and for you, she'll spend the rest of 2022 reporting on Speaker Nancy Pelosi, House Democrats and the Capitol.
As managing editor of Punchbowl News, Heather is going to be taking the lead in editorial innovation both for our existing products — AM, Midday and PM — and for our special projects such as The Canvass and The Tally. Heather will be a player-coach. We're a creator-first company and Heather will always have a major role in our reporting even as she helps lead our targeted expansion.
Our ambitions are enormous – much more on that soon – and Heather will be key in helping us make those dreams reality.
Heather is an Alabama native – so Roll Tide, or whatever. 
Facebook is committed to your safety and security online
We've invested more than $13 billion in teams and technology to stop bad actors and remove illicit content.
Since July, we've taken action on:
• 1.8 billion fake accounts
• 26.6 million violent and graphic posts
• 9.8 million terrorism-related posts
Welcome to the new Punchbowl.news! All of the news coverage you love from us, along with a new events hub, dynamic archive, and our custom content all in one place. Make sure to check it out today! 
Biden to Pittsburgh: Plenty of good, with a dash of bad
President Joe Biden will head to Pittsburgh today to talk about the U.S. economy. And there's been some good news on this front, which is something the White House and Democrats very badly need.
The U.S. economy grew 5.7% last year (6.9% in the fourth quarter), the highest rate since Ronald Reagan's "Morning in America" era nearly four decades ago. Unemployment is at 3.9%. Wages are up. Corporate profits are strong; Apple made nearly $35 billion in the last three months of 2021 alone. Billions of dollars in new factories are being announced, including critical semiconductor manufacturing plants in Arizona and Ohio. More small businesses are opening. Money from the $1.9 trillion bipartisan infrastructure bill is starting to get dished out to the states, and even Republicans who voted against the bill are playing up the federal largesse.
While in Pittsburgh today, Biden will "speak to the American people about his vision to rebuild America's economy for the 21st century." Mill 19, which Biden will visit, was a major steel plant in the 1940s. It's now been refashioned as a home for Carnegie Mellon's research and development facility, hosting advanced robotics, AI and 3D printing projects.
Here's the crux of the visit, per a White House official:
The President will talk about the remarkable economic progress we've made over his first year in office – including the fastest single year of job growth in American history, the biggest unemployment drop on record, and as we learned on Thursday, the fastest economic growth in 2021 in almost four decades.

The President will highlight the 367,000 manufacturing jobs that our economy has created since the President took office – including the recent announcements of new manufacturing plants in Ohio by Intel and Michigan by GM. … [Biden] underscore the vital role that the federal government plays in bringing workers and businesses together, and in catalyzing big investments in our industrial base.

Right now our country has a unique opportunity to position ourselves to out-innovate, our-build, and out-compete the rest of the world in the 21st century through those sorts of investments – just like we did in decades past with the interstate highway system under Eisenhower or the Moonshot under JFK – in places like Pittsburgh and across the country, not just on the coasts.

To make that a reality, the President will talk about how his Bipartisan Infrastructure Law is already strengthening in our supply chains and critical infrastructure – our roads, bridges, ports, airports, and more – giving us an edge in producing more in America and exporting it to the world.

And the President will call on Congress to act on the competitiveness legislation that has been introduced now in the House and Senate, and which will invest in American innovation, R&D, manufacturing, and addressing supply chain bottlenecks like semiconductors that are raising prices for working families.
Here's a fact sheet about what the White House is touting about the president's first year in office. 
Yet Biden is tanking in the polls, and he's pulling down other Democrats with him. As we pointed out yesterday in our Midday edition, a new Atlanta Journal-Constitution poll had Biden's "strong disapproval" at over 50 percent. Overall, Biden's approval was at 32-62, a truly dismal number for any president in a midterm election year. This is especially brutal for Democrats Stacey Abrams and Sen. Raphael Warnock, who are trying to win tough races in purple Georgia this November.
When Biden gets to the Keystone State today, the leading Democratic candidate in this year's Senate race, Lt. Gov. John Fetterman, won't be there. Rep. Conor Lamb, who is also running, will attend, however.
The reasons for this skittishness are pretty clear. While the U.S. economy is growing, Americans are growing ever more pessimistic about the overall direction of the country. The right track-wrong track rating is getting steadily worse, pummeling the president and his party.
Inflation is soaring at a rate that hasn't been seen since Reagan either. This is a huge problem for those Americans on fixed incomes, especially the elderly. The Federal Reserve is expected to begin raising interest rates in March to counter that threat, which will in turn have a big impact on Wall Street and other rate-sensitive industries, like real estate. The crypto markets have tanked, wiping out more than $1 trillion in market capitalization. The Fed is also going to begin "unwinding" the trillions of dollars of assets it has bought since the Covid pandemic began nearly two years ago, which has further spooked investors. The volatility we saw in the financial markets this week may continue for a while, experts fear. 
The Omicron variant exploded across the country and globe, spiking infections and deaths, and hitting the economy as well. Unemployment is low, but job growth was underwhelming last quarter, showing how the virus is still driving events despite the enormous efforts made to counter it. Consumer spending tightened toward the end of last quarter. Supply chain problems will likely persist into 2023. And it doesn't help that foreign policy crises are piling up for the White House, including the threat of a Russian invasion of Ukraine, which could have negative economic consequences for Europe and the United States.
On Capitol Hill, Biden's top legislative priority, the Build Back Better Act, remains stalled. The Congressional Progressive Caucus said yesterday it wanted the Senate to pass the bill by March 1 so Biden could sell it during his State of the Union. Unfortunately for the CPC, they have no more leverage now than they did in December when Sen. Joe Manchin (D-W.Va.) put the kibosh on the BBB. We'll see where Manchin is when the Senate gets back to town next week.
So Biden will do what any president would do in a similar situation – he'll pound the message that things are getting better and insist his economic plans are working. Democrats up and down the ballot will repeat it. But will it change the political landscape for the party, especially when Republicans, joined by conservative pundits, pound their own message that the only answer is to elect a GOP-controlled Congress as a check on Biden?
284 days until the midterm elections.
The Coverage:
The Supreme Court selection comes at a good time for Biden. He'll get a month of constant speculation about how he is considering a score of highly qualified Black women. Biden is unlikely to have a true fight on his hands in the Senate, where Democrats – and even perhaps a few Republicans – will line up in lockstep behind him. 
As of now, the White House is floating seven names for the high court: Ketanji Brown Jackson, J. Michelle Childs, Sherrilyn Ifill, Melissa Murray, Wilhelmina Wright, Anita Earls and Leondra Kruger. The administration seems pretty firm on nominating a judge for the high court, although Jen Psaki said Thursday that being a judge is not a "prerequisite" – a statement of fact.
| | |
| --- | --- |
| → | The Democratic Governors Association has a big fundraiser tonight in D.C at the home of John Jameson. This weekend is the National Governors Association convention in D.C., so check out this A-list event. |
| | |
| --- | --- |
| → | Brick Street Strategy has signed Boston Scientific and Johnson and Johnson to lobby on "[m]edical supply chain and business process reforms." |
| | |
| --- | --- |
| → | S-3 Group has signed Winchester Ammunition to lobby on "[f]unding for small caliber ammunitions in the Defense Appropriations Bill." |
| | |
| --- | --- |
| → | Roberti Global has signed United Safety Technologies to lobby on "[i]ssues related to tax incentives for domestic manufacturing. H.R. 3927/S. 2082, the Manufacturing API, Drugs, and Excipients (MADE) in America Act. – Funding issues related to federal programs that support (1) construction of manufacturing facilities in the U.S; and (2) the Strategic National Stockpile (SNS). – Issues related to domestic manufacturing and the supply chain." |
| | |
| --- | --- |
| → | Steptoe and Johnson has signed ​MACRO-Armor, LLC to lobby on "appropriations and authorization of air-dropped pallets." |
10:15 a.m.: President Joe Biden will get his intelligence briefing.
11:10 a.m.: Biden will leave for Andrews, where he will fly to Allegheny County Airport in West Mifflin, Pa.
1:25 p.m.: Biden will visit Carnegie Mellon University at Mill 19.
2 p.m.: Biden will speak about "supply chains, revitalizing American manufacturing, creating good-paying, union jobs, and building a better America, including through the Bipartisan Infrastructure Law."
3:05 p.m.: Biden will leave Pennsylvania for Andrews.
4 p.m.: Biden will arrive at Andrews and he'll get to the White House at 4:20 p.m.
Facebook is committed to your safety and security online
We've invested more than $13 billion in teams and technology to stop bad actors and remove illicit content.
Since July, we've taken action on:
• 1.8 billion fake accounts
• 26.6 million violent and graphic posts
• 9.8 million terrorism-related posts
Enjoying Punchbowl News AM?
Subscribe 10 friends with your unique link (below) and get a Punchbowl News hat!
You currently have: 0 referrals
Was this email forwarded to you? Sign up https://punchbowl.news
Punchbowl News All Rights Reserved
You are subscribed to our Punchbowl News AM list
Crucial Capitol Hill news AM, Midday, and PM—5 times a week
Join a community of some of the most powerful people in Washington and beyond. Exclusive newsmaker events, parties, in-person and virtual briefings and more.
Subscribe to Premium
The Canvass Year-End Report
And what senior aides and downtown figures believe will happen in 2023.
Check it out
A message brought to you by SourceAmerica
SourceAmerica® connects government customers and other organizations to a national network of nonprofit agencies that hire a talented segment of the workforce – people with disabilities. To learn more, visit SourceAmerica.org.