Every issue of the Punchbowl News newsletter, including our special editions, right here at your fingertips.
Join the community, and get the morning edition delivered straight to your inbox.
A message brought to you by RTX
Brilliant new ideas can come from everywhere. That's why we invest heavily in STEM education, helping build a career-ready, diverse talent pipeline to tackle tomorrow's most complex challenges. Learn more at RTX.com
BY JOHN BRESNAHAN, ANNA PALMER AND JAKE SHERMAN
WITH MAX COHEN AND CHRISTIAN HALL
Happy Monday morning … And Congress is back.
The House and Senate return from recess today, and lawmakers must confront a huge set of issues right away. Russia's threatened invasion of Ukraine, a Supreme Court justice retiring, a pivot point for the U.S. economy, President Joe Biden's stalled legislative and the federal government running out of money in 18 days. 
Simple stuff, right?
Here's what we expect: 
Russia-Ukraine: The Russia-Ukraine crisis will generate huge headlines on the Hill all week as Biden prepares to send thousands of American troops to bolster NATO allies in Eastern Europe. The U.N. Security Council will meet Monday, and U.S. officials are vowing to press their Russian counterparts over the threatened invasion of Ukraine. A bipartisan group led by Sens. Robert Menendez (D-N.J.) and Jim Risch (R-Idaho), the chair and ranking member of the Foreign Relations Committee, are crafting a harsh sanctions bill aimed at Russia. The two held a joint interview with Dana Bash on CNN's "State of The Union" to demonstrate a united front on this issue.
Menendez described a two-tiered package of possible sanctions – those that could be implemented immediately based on current Russian actions, including cyber attacks against the Ukrainian government, as well as even more severe follow-on penalties that could be imposed in the event of an actual invasion. There's also discussion of additional military aid to Ukraine beyond the hundreds of millions of dollars already sent or committed to by the Biden administration.
Here's Menendez: 
"Look, there are some sanctions that really could take place upfront because of what Russia has already done. Cyberattacks on Ukraine, false flag operations, the efforts to undermine the Ukrainian government internally, those are just some examples of sanctions that could take place now.

"But then the devastating sanctions that ultimately would crush Russia's economy and the continuing lethal aid that we are going to send, which means [Russian President Vladimir] Putin has to decide how many body bags of Russian sons are going to return to Russia, the sanctions that we're talking about would come later on if [Russia] invades. Some sanctions would come up front for what has been done already, but the lethal aid will travel no matter what."
The Nord Stream 2 pipeline remains a sticking point in the talks, Risch noted. The White House, under pressure from Germany and other European countries, has lobbied Democrats to hold off on sanctions for the project, but Republicans continue to push on the issue.
We expect that a deal on the Russian sanctions package could happen quickly, perhaps in the next few days, but there's also a lot of consultation that still needs to be done with senators as they return to town, so that deadline could slip. It's unclear when the Senate could take up a bill, although it's very apparent the measure is being fast-tracked. We'll have more on this throughout the day and week.
Senators will get a classified briefing from administration officials on Thursday morning and the House will have a meeting at 1:30 p.m. on Thursday. Leading these briefings: Secretary of State Antony Blinken, Defense Secretary Lloyd Austin, DNI Avril Haines and Chair of the Joint Chiefs Gen. Mark Milley.
The Supreme Court: The other big issue, of course, is who will replace Justice Stephen Breyer on the Supreme Court. Biden has promised he will decide on a nominee by the end of February, but there are a lot of folks on Capitol Hill who doubt he will take that long. 
Sunday featured lots of chatter on possible nominees, including Sen. Lindsey Graham (R-S.C.) all but formally endorsing Michelle Childs, who has strong support from House Majority Whip Jim Clyburn. If Graham is for Childs, could there be other GOP votes out there if Biden taps her?
We were also fascinated by the dual stories in the New York Times and Washington Post on Ketanji Brown Jackson and her late uncle, Thomas Brown, whose life sentence for a nonviolent drug offense was commuted by former President Barack Obama in 2016. The timing of the stories – which largely overlapped – was interesting. We're wondering what the impact is at 1600 Pennsylvania Ave. and inside the Senate Judiciary Committee. We will stay on top of this. We are very interested when Biden starts meeting with individual candidates.
Government funding: There will be more House-Senate discussions on a possible deal over "topline" spending for the rest of the fiscal year. If that happens, appropriators would then hammer out allocations for the 12 individual spending bills with an eye toward passing an omnibus package before the Feb. 18 funding deadline. A short-term stopgap funding bill may be needed to avoid a shutdown if appropriators won't have the package through Congress by that time.
There's two points to make here: 1) There's not going to be a government shutdown. No one wants it, and it doesn't make sense for either side. There's too much happening in the world right now, and the U.S. economy is too fragile at the moment, for anyone to play the shutdown card or see a shutdown as a viable political tactic. 2) Even if the two sides reach a topline deal, there's an enormous amount of work to be done to get an omnibus through Congress by the Feb. 18 deadline. And as House Majority Leader Steny Hoyer acknowledged the other day in a letter to his colleagues, the House may have to change its schedule to deal with this issue. The House is currently not supposed to be in session the week that funding expires. Members may have to deal with an omnibus or a CR that week, so that's likely to change.
And Senate Majority Leader Chuck Schumer filed cloture on 20 nominations before the Senate left town following the voting rights-filibuster clash, so Democrats are already expecting to press forward on those picks this week. Sens. Susan Collins (R-Maine) and Joe Manchin (D-W.Va.) are leading talks updating the Electoral Count Act of 1887, and we expect ramped-up discussions on a possible deal.
PRESENTED BY CLIMATE POWER
The best way for Congress to strengthen America's economy is investing in clean energy.
We can accelerate our economic recovery with clean energy built by American construction workers, welders, electricians, and mechanics. Creating millions of jobs that:
* Can provide for a family
* Can't be outsourced
* Don't require a 4-year degree
It's time to take on climate change, strengthen the economy, and lower utility costs for families all while building reliable energy sources right here in America. 
News: Ken Griffin gives CLF $10M for female, vet and minority candidates
One of our emerging reportorial obsessions is how Wall Street engages in Washington. Who the big players in finance donate to, what policies they are trying to enact and, generally speaking, what they're focused on in D.C. More on this obsession soon.
We have some news on that front: Ken Griffin, the billionaire founder and CEO of the giant hedge fund Citadel, has cut a $10 million check to the Congressional Leadership Fund. Griffin wants to support female, minority and veteran candidates for the House in 2022. CLF, of course, is the House Republican super PAC, which raised $65.5 million in 2021 – a massive boon for House Minority Leader Kevin McCarthy and his quest to win the majority. CLF can raise unlimited sums of money, but it has to disclose its donors. The group's year-end fundraising report will be filed at some point today.
Griffin is one of the country's most prolific political donors. He has contributed millions of dollars to conservative causes, including CLF. When it comes to electing House Republicans, he's expressed a preference for candidates with conservative economic and education positions and a concentration on public-safety. The GOP's efforts to recruit minority candidates has met with varied levels of success.
As of now, there are a slew of candidates who fit Griffin's criteria. Wesley Hunt in Houston and Morgan Luttrell north of Houston, Esther Joy King in retiring Illinois Democratic Rep. Cheri Bustos' district and Juan Ciscomani in retiring Democratic Rep. Ann Kirkpatrick's Arizona district.
Here's the kicker: Griffin will be giving more money to CLF this year as part of this effort, according to a source familiar with the situation.
→ President Joe Biden: Biden faces an enormous challenge in the face-off with Russian President Vladimir Putin over Ukraine, and how the president responds will have a huge impact for Europe and beyond. China and Taiwan are watching what happens here very closely.  White House aides also will step up their review of potential Supreme Court nominees, which will set off a frenzy of speculation in Washington. And Biden will meet later in the week with new New York City Mayor Eric Adams to talk crime and gun violence.
→ Sens. Robert Menendez (D-N.J.) and Jim Risch (R-Idaho): The chair and ranking Republican on the Senate Foreign Relations Committee are trying to present a bipartisan front on Ukraine. This is badly needed, especially with voices on the far right questioning the U.S. commitment to the struggle over Ukraine's future.
PRESENTED BY CLIMATE POWER
Clean energy = good-paying jobs
Clean energy = lower costs for families
Clean energy = tackling climate change
Clean energy = jobs that don't need a 4-year degree
Clean energy = broad public support
Clean energy = American innovation
Clean energy = jobs that can't be outsourced
Clean energy = a big win for America
→ Tuesday: Senate Homeland Security and Governmental Affairs and Senate Budget will hold separate hearings to consider Shalanda Young's nomination to be director of the Office of Management and Budget.
→ Wednesday: The House Judiciary Committee will hold a hearing on "Respecting Artists with the American Music Fairness Act." Secretary of State Antony Blinken and Secretary of Defense Lloyd Austin will be on Capitol Hill to brief the Senate Armed Services and Foreign Relations committees on Afghanistan. The House Transportation and Infrastructure Committee will hold a hearing on the road ahead for autonomous vehicles. 
The House Foreign Affairs Committee will hold a hearing on the Biden administration's policy objectives in the Middle East. Yael Lempert, the acting assistant secretary of the Bureau of Near Eastern Affairs, and Andrew Plitt, acting assistant administrator of the Bureau for the Middle East, will testify. The Senate Judiciary Committee will hold a hearing on "Breaking the News – Journalism, Competition, and the Effects of Market Power on a Free Press." The Helsinki Commission will hold a hearing on Russia's assault on Ukraine. Among the witnesses: Fiona Hill and former Ambassador William Taylor. 
→ Thursday: House Transportation and Infrastructure will hold a hearing on 5G. Five former Washington Football Team employees will appear at a "roundtable" before the House Committee on Oversight and Reform to testify about the "toxic workplace culture" inside the team. The WFT is unveiling its new team name Wednesday, so yeah, good timing.
→ There's a lot going on in this Club for Growth ad. The Club calls Katie Britt, a GOP candidate for the Senate in Alabama, the "Alabama Liz Cheney." That's not meant as a compliment. This is running in Birmingham, Ala. Courtesy of AdImpact.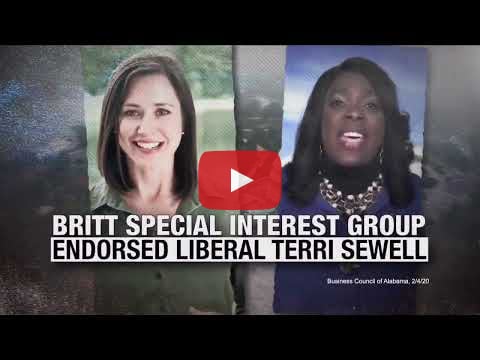 → Mehmet Oz has a new spot criticizing Dave McCormick, his opponent in the increasingly ugly Senate GOP primary in Pennsylvania. This ad says China gave the world Covid and McCormick poured billions of dollars into China. This is a reference to Bridgewater, McCormick's hedge fund, having investments in China. This is running in Philadelphia, Pittsburgh and Wilkes Barre-Scranton, Pa. Courtesy of AdImpact.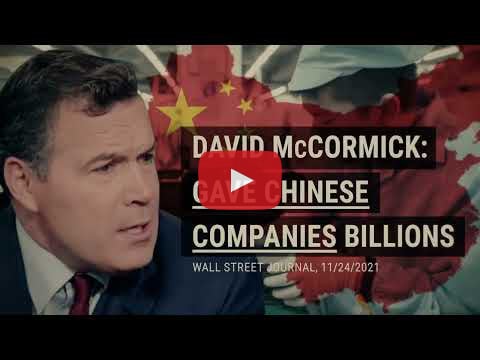 → Fair Fight, Stacy Abrams' organization, raised north of $4 million in the fourth quarter.
→ Hello, NRCC. Retired Rep. Devin Nunes (R-Calif.) still has $11 million in his campaign account, according to his year-end filing. He also raised $977,941 into his victory fund. 
→ Sen. Joe Manchin (D-W.Va.) raised $1.5 million in the fourth quarter and has $6.7 million on hand. Among his donors: billionaires Ken Langone, Richard LeFrak and Marc Rowan. 
→ Save Missouri Values, a super PAC supporting Eric Schmitt's bid for the GOP nomination in Missouri's Senate race, raised $1.2 million and has $2.4 million on hand.
→ Sen. Todd Young (R-Ind.), up for re-election in 2022, raised $1.5 million and has $6.1 million on hand. 
→ Rep. Ashley Hinson (R-Iowa) raised $811,577 and has $1.5 million on hand.
→ Dena Baron Smith is joining Invariant. Baron Smith served on the professional staff of the House Appropriations Committee for the past 24 years. Most recently she worked as minority clerk for the House Appropriations Subcommittee on Homeland Security, advising ranking member Chuck Fleischmann (R-Tenn.) on the 2022 DHS funding bill.  
→ Stacy Palmer Barton is joining theGROUP as a principal. Palmer Barton worked as chief of staff to Reps. Steve Chabot (R-Ohio), Mike Turner (R-Ohio) and former Rep. Jon Runyan (R-N.J.). Barton most recently worked as vice president of government affairs at SourceAmerica.
9:30 a.m.: President Joe Biden will get his daily briefing.
11 a.m.: Biden and Vice President Kamala Harris will host the National Governors Association for a meeting in the East Room. 
1 p.m.: Jen Psaki will brief.
2 p.m.: Biden will meet with Sheikh Tamim bin Hamad Al Thani, emir of Qatar. 
Week ahead: Thursday: Biden and Harris will attend the National Prayer Breakfast. Biden will then go to New York to meet with Mayor Eric Adams and talk about his strategy to combat gun violence. Friday: Biden will speak about the January jobs numbers.
NYT
→ "N.Y. Democrats Could Gain 3 House Seats Under Proposed District Lines," by Grace Ashford and Nick Fandos
→ "Campaigning to Oversee Elections, While Denying the Last One," by Jennifer Medina, Nick Corasiniti and Reid Epstein
→ "The Hard-Line Russian Advisers Who Have Putin's Ear," by Anton Troianovski in Moscow
WaPo
→ "Tim Ryan's plea to Ohio's White working class: Trust Democrats again," by Michael Scherer in Ironton, Ohio
Politico
→ "The Jan. 6 panel's on a hot streak against Trump World. Now what?" by Kyle Cheney and Nick Wu
AP
→ "Russia, US, Ukraine to square off at UN Security Council," by Edith Lederer at the United Nations
PRESENTED BY CLIMATE POWER
Right now, Congress has a major opportunity to create millions of good-paying jobs and lower utility costs for working families by making a major investment in clean energy.
Across party lines, the American people are united in support of investments that create clean energy jobs (78%) and taking action to address climate change (73%).
Clean energy jobs are jobs that people can raise a family on, anywhere in America — Union jobs for electricians, pipefitters, roofers, welders, teachers and engineers.
These are good-paying, secure jobs that can't be outsourced, from big cities to small towns, suburbs and rural communities.
If we do this right: we will lower utility costs for working families, take on climate change, and power America with clean energy — which will never run out.
If we fail: it means fewer jobs, more extreme weather, and allowing China and other countries to gain the edge.
Enjoying Punchbowl News AM?
Subscribe 10 friends with your unique link (below) and get a Punchbowl News hat!
You currently have: 0 referrals
Was this email forwarded to you? Sign up https://punchbowl.news
Punchbowl News All Rights Reserved
You are subscribed to our Punchbowl News AM list
Crucial Capitol Hill news AM, Midday, and PM—5 times a week
Join a community of some of the most powerful people in Washington and beyond. Exclusive newsmaker events, parties, in-person and virtual briefings and more.
Subscribe to Premium
The Canvass Year-End Report
And what senior aides and downtown figures believe will happen in 2023.
Check it out
A message brought to you by RTX
Brilliant new ideas can come from everywhere. That's why we invest heavily in STEM education, helping build a career-ready, diverse talent pipeline to tackle tomorrow's most complex challenges. Learn more at RTX.com