Every issue of the Punchbowl News newsletter, including our special editions, right here at your fingertips.
Join the community, and get the morning edition delivered straight to your inbox.
A message brought to you by RTX
We're taking smarter steps toward a sustainable future. By investing in hybrid-electric propulsion and developing systems that operate on alternative fuels, we're creating a safer, more connected world. Learn more at RTX.com
BY JOHN BRESNAHAN, ANNA PALMER AND JAKE SHERMAN
WITH MAX COHEN AND CHRISTIAN HALL
Happy Thursday. 
The Supreme Court will hear arguments Jan. 7 on President Joe Biden's vaccinate-or-test policy for big businesses. Read the AP on the court's special session.
Also, more Capitol Covid: Two more senior Democratic lawmakers have Covid.
→ House Majority Whip Jim Clyburn of South Carolina announced late Wednesday that he has Covid-19. Clyburn, 81, had an inconclusive test before his granddaughter's wedding, missed the wedding and ended up testing positive. He didn't receive his results for 56 hours. Clyburn is the chair of the Coronavirus select committee. Here's the statement. 
→ Rep. Jan Schakowsky (D-Ill.), 77, also announced she and her husband tested positive.
The millions against Manchin
$10 million.
That's roughly how much has been spent on West Virginia broadcast, cable and satellite TV and radio directly targeting Sen. Joe Manchin on a variety of legislative priorities.
As our Premium subscribers know well, we monitor political television ads quite closely. Members and senators are extraordinarily sensitive to issue advertising because their constituents see it, and then they hear about it back home during weekends and recesses. Paid advertising drives news stories too. And constituents drive lawmakers because constituents vote. It's as simple as that.
Over the last year, we've noticed a big chunk of issue ads targeting Manchin back home. The reasons here are obvious: He's the critical Democratic vote on nearly every issue that comprises President Joe Biden's legislative agenda: everything from voting rights to the Build Back Better Act, to nominations and more.
We should note that buying airtime in most of the West Virginia media markets is cheap compared to bigger population centers – in other words, $10 million goes a long way. Furthermore, 2021 was not an election year, so the airwaves aren't exactly packed with ads. And, on top of that, we only calculated ads that were directly targeting Manchin. We noticed a number of other spots that were obliquely about Manchin, but we decided to leave those out. These totals were compiled by our friends at AdImpact at our request.
The ads touched on a wide range of issues. They've targeted Manchin on filibuster reform, BBB, the For the People Act, David Chipman's nomination as ATF director, his own Freedom to Vote Act, paid family and medical leave, child care, home care, rising inflation and more.
It's fascinating to see how both liberal and conservative groups try to curry favor with Manchin on the airwaves. The right praises Manchin's stances against his party; the left gushes over Manchin's knack for being bipartisan.
The West Virginian likes to see himself as a dealmaker who can buck party orthodoxy. The deluge of ads in Manchin's home state are a great example of outside groups playing to his vanity to sell their agenda, or quash the other party's priorities.
Here's a quick rundown: 
→ BBB: Progressive groups outspent their conservative counterparts on Manchin-aimed Build Back Better ads running in West Virginia. The left spent $1.7 million and the right spent ​​$1.5 million.
→ Inflation: Here's something interesting: A West Virginia Strong ad from early December attempts to assuage concerns over the BBB exacerbating inflation, declaring "Joe Manchin's compromise on Build Back Better is financially responsible and good for West Virginia."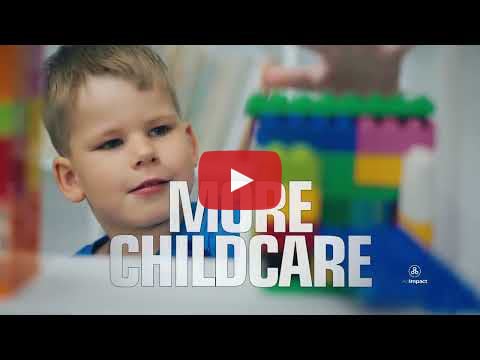 Of course, Manchin went on to shoot down the bill days later – partially due to inflation concerns. But don't expect the ad spending to stop in 2022 as the West Virginia Democrat leaves the door open to a more limited bill at his preferred $1.7 trillion price tag.
Ads like this early December buy from conservative PAC Building America's Future lauded Manchin's inflation position, concluding the senator has "got our backs" with his skepticism of the BBB.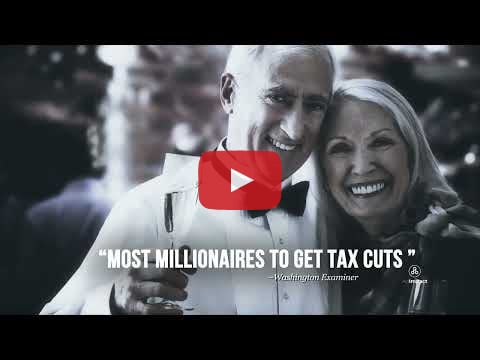 → Voting rights and election reform: While Manchin's BBB stance has grabbed headlines of late, the largest issue expenditure of 2021 in West Virginia was on the voting rights and election reform front. Liberal groups, led by West Virginia Freedom Alliance Action Fund and End Citizens United/Let America Vote, spent at least $4.3 million urging Manchin to support changes to the way Americans vote and the filibuster. 
Progressives began the year urging Manchin to support S.1, the For the People Act. In the words of a West Virginia Freedom Alliance Action Fund ad from May, only "a great senator" like Manchin could protect the right to vote. "Great leaders do great things," the ad concluded. "Support the For the People Act."
Once Manchin scuttled that plan and unveiled his compromise Freedom to Vote Act, liberal spending groups pivoted to praising the new piece of legislation. In an October ad, End Citizens United/Let America Vote commended Manchin's bill for combining ideas from both parties. 
Absent an overhaul of filibuster rules, the Freedom to Vote Act is very unlikely to become law.
Conservative groups, for their part, bought $941,698 worth of ads calling on Manchin to keep the filibuster intact and to vote down election reform.
An Election Transparency Initiative ad from September follows the conservative playbook by praising Manchin for his pledge "to protect the filibuster despite partisan pressure to cave."
Let's reiterate: This may not be all the advertising in the Mountaineer State – some ads run in different media markets. But this is much of it, and it's a lot for an off year. Expect it to continue in the 50-50 Senate where Manchin is, in essence, the most important lawmaker in America.
Holiday cheer is in the air and shoppers are returning to stores in force, including millions of small businesses across America. Mastercard SpendingPulse data shows that total retail sales are up nearly 30% compared to last year. Learn More.
By empowering small businesses with digital payment solutions, data insights and the tools to operate more efficiently, Mastercard is committed to helping them during this holiday season, and thrive in the future.
Ahh, it's a congressional recess, which means we have time for our favorite pastime: sifting through public records and campaign filings. The December FEC filings just came out, so we thought it may be useful for you to see who made big-time year-end contributions to the party committees.
→ DCCC: The DCCC, which is trying to save the House Democratic majority, got a bunch of big checks. John Fish, the CEO of Suffolk Construction Company in Boston, gave the DCCC $255,500. William Harris, an orthopedic surgeon in Massachusetts, gave $200,000. Harvey Glasser, a physician in San Francisco, gave $55,600. 
→ NRCC: Daniel Loeb, the billionaire hedge fund manager from New York, gave $219,000. Keith Rabois, the venture capitalist at Founders Fund who champions the idea of VCs and companies moving to Miami, gave $109,500. (Rabois still lists his address as San Francisco on campaign finance documents). F. Barry Shaw, the former president of Wenger Feed Mill, gave $219,000. Doug Meijer, the uncle of Rep. Peter Meijer (R-Mich.), gave $19,200. 
→ NRSC: Sen. Rick Scott's victory fund gave $69,743 to the NRSC and Sen. Joni Ernst's (R-Iowa) committee gave $63,834. Sherilynn Fisher, the wife of billionaire Ken Fisher, gave the NRSC $72,568. Stephen Schwarzman of Blackstone fame gave $36,500. 
→ DSCC: This is interesting: Rep. David Trone (D-Md.), the wealthy founder of Total Wine and Liquor, gave the DSCC $255,000. It's somewhat rare to see sitting members of Congress donate their personal money – especially to a chamber in which they don't serve. Harris, who also gave to the DCCC, gave the DSCC $136,500. Linda Stiefel of Kitty Hawk, N.C., gave $244,500. Kate Capshaw, an actress and the wife of Steven Spielberg, gave $36,500. Media investor Peter Chernin gave $25,000.
Wasserman on redistricting
There have been some huge redistricting developments in California and New Jersey this week that we wanted to flag for you. Both blue states are finalizing new maps that are friendly toward Democrats.
Our friend Dave Wasserman from the Cook Political Report with Amy Walter released an excellent breakdown of California's redistricting progress yesterday (read it here). The headline, "Democrats Score a Big Win in California Redistricting Map," tells you all you need to know about who came out on top in the Golden State. Below are some of Wasserman's key takeaways.
→ Vulnerable GOP incumbents put in toss-up seats.
California GOP Reps. David Valadao, Mike Garcia and Michelle Steel all won tight races in 2020. Now, their seats are the three most competitive in the entire state under the new map.
"Each of them would be favored to keep their seats under the current lines, but they are in Toss Up races under the new lines, even in a good GOP midterm," Wasserman writes.
→ Democrats also face a decent chance at winning three more seats currently held by Republicans in narrowly red districts.
"Then, there are three more GOP seats Democrats could plausibly reach for in a future, friendlier cycle: the inland Orange County 40th CD (Biden +1) where Rep. Young Kim is likely to run, Rep. Tom McClintock's suburban Sacramento 3rd CD (Trump +2) and Rep. Ken Calvert's Riverside County 41st CD (Trump +1). As generational turnover makes California even bluer, those seats could be tough for Republicans to hang onto later in the decade."
→ Democratic incumbents are almost certainly safe. 
"By contrast, there are only three Democrats in anywhere-near-competitive seats: Rep. Katie Porter in the new coastal 47th CD (Biden +11), Rep. Josh Harder in the Central Valley 13th CD (Biden +11) and Rep. Mike Levin in the coastal San Diego 49th CD (Biden +11)."
Democrats in New Jersey received a boost when the party's proposed congressional map was chosen on Wednesday. One main loser, however, was Democratic Rep. Tom Malinowski. The endangered Democrat sees his seat shift right from a Biden +10 to a Biden +4 district. 
But while Malinowski was hurt by the new lines, Democratic Reps. Josh Gottheimer, Andy Kim and Mikie Sherrill all saw their districts become more heavily Democratic. New Jersey political observers expect the state's congressional delegation to shift from a Democratic advantage of 10-2 to 9-3 in 2022.
Thanks to innovative payment solutions and insights, retailers are seeing healthy consumer spending this holiday season. Learn More.
9:30 a.m.: President Joe Biden will get his daily briefing.
10:30 a.m.: CBC Chair Joyce Beatty of Ohio will announce the caucus's position on voting rights and the Build Back Better Act in the Capitol. 
Noon: Jen Psaki briefs.
3:30 p.m.: Biden will sign the "Accelerating Access to Critical Therapies for ALS Act" into law.
NYT
→ "Biden Promised 500 Million Tests, but Americans Will Have to Wait," by Michael Shear and Sheryl Gay Stolberg
→ "On More Generous Terms, Obamacare Proves Newly Popular," by Margot Sanger-Katz
→ "Jan. 6 Panel Seeks Interview With Jim Jordan, a Close Trump Ally," by Luke Broadwater … The committee's letter to Jordan
→ "The White House Will Freeze Federal Student Loan Repayments Until May 1," by Katie Rogers and Tara Siegel Bernard
WaPo
→ "Inside the nonstop pressure campaign by Trump allies to get election officials to revisit the 2020 vote," by Amy Gardner, Emma Brown and Josh Dawsey
→ "Ted Kaczynski, the 79-year-old Unabomber, transferred to prison medical facility," by Matt Zapotosky
WSJ
→ "Glenn Youngkin's Win in Virginia Stokes Political Dreams on Wall Street," by Liz Hoffman and Rob Copeland
Philadelphia Inquirer
→ "U.S. Rep. Mary Gay Scanlon carjacked and robbed in South Philly after touring FDR Park," by Max Marin and Chris Palmer
What do you do when your dreams don't go according to plan?
That's what many small business owners who depended on foot traffic wondered last year when the pandemic suddenly forced them to close their doors and change their business models.
Small businesses are the backbone of our economy, serving as the lifeline through which goods, services and livelihoods flow. And, when the pandemic hit, Mastercard solutions, insights and tools helped entrepreneurs evolve to succeed in the new digital economy.
Now, as shoppers return to small businesses this holiday season, Mastercard is helping entrepreneurs prepare for the future. Learn More.
Enjoying Punchbowl News AM?
Subscribe 10 friends with your unique link (below) and get a Punchbowl News hat!
You currently have: 0 referrals
Was this email forwarded to you? Sign up https://punchbowl.news
Punchbowl News All Rights Reserved
You are subscribed to our Punchbowl News AM list
Crucial Capitol Hill news AM, Midday, and PM—5 times a week
Join a community of some of the most powerful people in Washington and beyond. Exclusive newsmaker events, parties, in-person and virtual briefings and more.
Subscribe to Premium
The Canvass Year-End Report
And what senior aides and downtown figures believe will happen in 2023.
Check it out
A message brought to you by RTX
We're taking smarter steps toward a sustainable future. By investing in hybrid-electric propulsion and developing systems that operate on alternative fuels, we're creating a safer, more connected world. Learn more at RTX.com