Every issue of the Punchbowl News newsletter, including our special editions, right here at your fingertips.
Join the community, and get the morning edition delivered straight to your inbox.
A message brought to you by SourceAmerica
SourceAmerica® connects government customers and other organizations to a national network of nonprofit agencies that hire a talented segment of the workforce – people with disabilities. To learn more, visit SourceAmerica.org.
BY JOHN BRESNAHAN, ANNA PALMER AND JAKE SHERMAN
House Democrats told us yesterday they're on track to pass President Joe Biden's $1.9 trillion Covid-relief package late next week or next weekend.
But make no mistake about it: There are lots of obstacles Democrats still need to overcome to get there. And we got those behind-the-scenes details for you. The biggest challenge continues to be raising the minimum wage to $15 per hour using the arcane budget reconciliation process.
Passing a Covid relief package is a huge issue for Biden — and the country. It's the new president's biggest priority, and he's spent a lot of political capital on it.  
With the House out of session this week, Budget Committee Chair John Yarmuth (D-Ky.) and his staff are pouring through the more than 500-page bill, the product of work by nine different House panels. Senate Democratic staffers are also vetting the package with the Parliamentarian's office in that chamber, a critical procedural step needed to determine if the legislation complies with the reconciliation process. Hello Byrd Rule.
One slight problem: The package right now is slightly more than the $1.9-trillion target. But Democrats believe that's a minor hurdle that will be resolved and the measure will come in at the right price. The Budget Committee, however, can't offer amendments or make substantive changes to what was produced by the other panels.
When it comes to the minimum wage, the critical question always has been whether it would survive the Byrd Rule in the Senate. The Byrd Rule is a complicated series of tests that control what can be included in a legislative package under reconciliation. Democrats are using reconciliation because it requires a simple majority to get a bill through the Senate, avoiding a GOP filibuster. Republicans did it in 2017 to pass their big tax-cut package.
While the minimum wage provision itself may meet one Byrd Rule standard, how the House Education and Labor Committee included it in its markup may not. Furthermore, Republicans believe the provision will fail a different Byrd Rule test, which stipulates that the effect of a provision cannot be "merely incidental" to the non-budget impact. We told you it's complicated. Just know that the $15 minimum wage remains a problem.
"Reconciliation is all about the goddamn Senate," a senior GOP staffer said. "It doesn't matter what the House does."
Keeping the minimum wage provision in there will help secure the passage of the Covid package in the House — it will keep progressives happy. Democratic moderates may balk at some of the issues Republicans have targeted — whether undocumented immigrants can receive stimulus checks, for instance — but in the end, House Democratic leaders are confident they can pass the measure. Then it'll be up to Senate Minority Leader Chuck Schumer (D-N.Y.) and Democratic leaders in that chamber to handle the rest.
Voters of both parties support wage increases. 
The most recent elections made it clear—across the country, voters in both political parties support a higher minimum wage. The federal minimum wage hasn't changed in 12 years, despite significant cost-of-living increases and, now, the devastating toll of COVID-19. At Amazon, we saw the need to do more for our employees and communities and established a $15/hour starting wage in 2018.
We're calling on Congress to do the same. The Raise the Wage Act would increase the federal minimum wage to $15/hour over the next four years.
What to watch in the GameStop/Robinhood hearing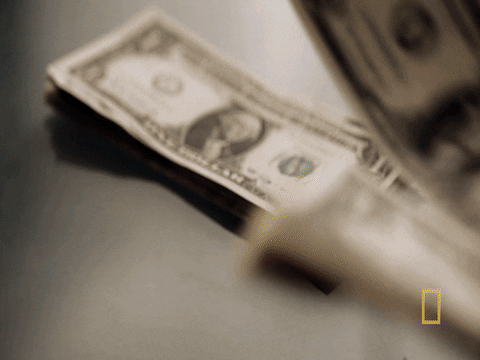 There are normal congressional hearings — you know, the ones about the budget, tax policy or military strategy. And then there are congressional hearings like the one you'll see today at noon in the Financial Services Committee. 
GameStop, Robinhood, Reddit and the hedge funds Citadel and Melvin Capital will be on the hot seat to discuss what's become known as "meme trading." In short, GameStop — yeah, the place where you once bought Xbox games or whatever — is a company. Many people think brick-and-mortar video game stores are yesterday's news, so Melvin Capital shorted the stock — bet it would go down. A bunch of day traders then got together on Reddit and talked about buying the stock en masse, driving the stock up and beating the snot out of Melvin Capital. The question is whether they did it with the intent to manipulate the stock and beat Melvin Capital up, or whether they actually thought GameStop was undervalued. Joe Weisenthal and Tracy Alloway of Bloomberg spoke about these dynamics on theirpodcast "Odd Lots." 
But many retail traders were just along for the ride. Some of those retail traders conducted their business on Robinhood, on which it's free to trade stocks. Robinhood makes its money by selling its trade flow — the information about its trades — to third parties like Citadel Securities. 
OK, so what will lawmakers want to know from these companies? Here's what we gathered:
Robinhood: A lot of people are angry because, at a certain point, Robinhood told its customers they could no longer buy GameStop stock. Essentially, Robinhood had to put up collateral for trades, and didn't have that cash handy because of the volume of trades they were handling. Lawmakers are going to want to know why Robinhood miscalculated, and who was involved in the decision to halt trading? Furthermore, Robinhood has mainstreamed the purchasing of complicated stock options — puts, calls and a bunch of other instruments the public doesn't necessarily always understand. There are horror stories of people overextending themselves on these options. Critics call it "Gamifying the market." Does Robinhood have a responsibility to make sure its customers are savvy enough to use the products they are offering? That's sure to be in the mix too.
GameStop: GameStop didn't do a ton interesting here. They are just … a company on a wild ride.
Reddit: Should traders be able to sit on Reddit and, en masse, decide to buy a stock? Does Congress have a role here? Should a new law be crafted? Does the SEC have the ability to police message boards? These are some of the questions we will hear today. Much of the debate will turn on whether traders were manipulating the stock to screw Melvin Capital, and whether Reddit has a responsibility to stop that. Expect a lot of First Amendment talk from the right here.
Citadel: Citadel is an interesting player here. Its hedge fund had short positions on GameStop, albeit not like Melvin. Citadel Securities — another branch of the empire — handles trades for Robinhood. Lots of funds and other financial institutions buy order flow off of online brokerages. Did Citadel have any other involvement in Robinhood''s decision to halt purchase orders of securities like GameStop? They say no.
Melvin Capital: Melvin had a short position on GameStop — that's perfectly legal. They'll get a bunch of questions about short selling, the propriety of short selling and issues of that nature. They'll also get asked about getting bailed out by Citadel and Point72 — another hedge fund — when their GameStop position started to go south.
We told our premium subscribers on Tuesday who was prepping these firms — and they're some big dogs in D.C. Citadel had Raphi Prober from Akin Gump helping prep Ken Griffin. Reg Brown of Kirland and Ellis helped Robinhood's Vlad Tenev. Brown is one of D.C.'s premier congressional investigation lawyers. Fry Wernick of Vinson and Elkins is helping GameStop. 
Joel Johnson of Finsbury Glover Hering has done a ton of prep for high-profile congressional hearings over the years. His clients have included Apple, NFL, AB InBev, DuPont, among others. He's not involved this time around. We asked Johnson to give us some of his best advice. 
→ Accept Responsibility: Tenev has already started laying the groundwork for this; however the company needs to accept blame for its mistakes at the highest level.
→ Explain very simply Robinhood's business model, and its commitment to average investors. Why did Robinhood take the actions it did in January and how will it handle similar situations in the future. Be transparent about the regulations Robinhood follows to meet its operational requirements, then articulate the guardrails it put in place going forward to ensure investors understand their risks.
→ Explain Some More. Robinhood needs to push proactive policies that include market reforms — like updating the antiquated settlement process — designed to help their customers. Be FOR specific proposals rather than against the onslaught of "solutions" that surface.
→ Prepare Like Crazy. The Financial Services Committee hearing is a made-for-TV moment — both for Tenev and for members – so have your core messages locked in and never lose your cool.
Punch Up: NYT: "A Shadowy but Powerful Wall St. Firm Has Its Moment in Washington," by Matt Phillips and Kate Kelly
AP: "Power outages linger for millions as another icy storm looms," by Paul J. Weber and Jill Bleed in Austin, Texas: "Millions of Americans endured another frigid day without electricity or heat in the aftermath of a deadly winter storm as utility crews raced to restore power before another blast of snow and ice sowed more chaos in places least equipped to deal with it.
"Nearly 3.4 million customers around the U.S. were still without electricity, and some also lost water service. Texas officials ordered 7 million people — a quarter of the population of the nation's second-largest state — to boil tap water before drinking it following days of record low temperatures that damaged infrastructure and froze pipes."
NYT: "'Now It's Coming Back to Bite Them': Democrats See an Opening in G.O.P. Oversight of Texas Grid," by David Montgomery, Simon Romero and James Dobbins in Austin, Texas
"Biden Signals He's Flexible on Immigration Overhaul," by Michael D. Shear
"For Black Aides on Capitol Hill, Jan. 6 Brought Particular Trauma," by Luke Broadwater: "Only a small percentage of congressional aides are Black. Since the attack, Mr. [Jabir] McKnight and others who were in nearby offices in the Capitol complex that day have been talking among themselves about how close the violence came to them, what it means to experience such a virulent expression of racism in what is supposed to be a citadel of liberty, and the suspicion they now feel toward other aides, members of Congress and random people they encounter as they go about their business on Capitol Hill.
"'It makes the trauma worse,' Mr. McKnight said. 'Because as you're walking around, you don't know who could have been involved with what.'
WaPo: "Pandemic cut U.S. life expectancy by a year during the first half of 2020," by Lenny Bernstein
WSJ: "U.S. Retail Sales Rose Strongly on Stimulus in January," by Harriet Torry: "The U.S. economy's recovery picked up as consumers used stimulus checks to boost retail spending in January to its largest increase in seven months, a significant jump that comes as manufacturers continued to increase output and employers resumed hiring."
HuffPo: "Capitol Police Investigate 2 GOP Lawmakers Over House Metal Detector Incidents," by Matt Fuller: "The U.S. Capitol Police are investigating two incidents related to the new metal detectors set up outside the House chamber: one involving a member of Congress potentially assaulting a police officer and the other involving a lawmaker trying to bring a gun onto the House floor.
"HuffPost personally observed and publicly reported on both incidents over the last month, and Capitol Police called this reporter in on Wednesday for an interview about both altercations."
9:45 a.m.: President Joe Biden and VP Kamala Harris will receive their daily intelligence briefing.
10:30 a.m.: Biden and Harris will receive a Covid-19 briefing.
10:45 a.m.: Speaker Nancy Pelosi will hold her weekly news conference in the Capitol.
11:15 a.m.: Harris will hold a virtual roundtable with Sens. Patty Murray (D-Wash.), Catherine Cortez Masto (D-Nev.), Reps. Rosa DeLauro (D-Conn.) and Barbara Lee (D-Calif.) about "the importance of passing the American Rescue Plan for women in the economy."
12:30 p.m.: Jen Psaki will brief.
At Amazon, we pay at least $15 an hour—more than double the current federal minimum wage. We believe that's the minimum anyone in the U.S. should earn for an hour of labor.
That's why we're calling on Congress to pass the Raise the Wage Act.
The right pushes on school closures
The Biden administration has had trouble keeping its message straight on whether, how and when schools should open. Now two conservative groups are launching cable and digital ads to "highlight the true cost of keeping schools closed." President Joe Biden has promised to have most K-8 schools open five days per week by mid-April, his first 100 days in office. But, again, they've had a tough time staying on this message.
The State Government Leadership Foundation and N2 America are running a "six-figure" campaign in Michigan, New Jersey, North Carolina, and Virginia. The organizations believe that data from the Centers for Disease Control and other health experts shows it's safe to reopen schools, but that teacher unions are preventing that from happening by pressuring political leaders to keep them closed. 
Teachers, for their part, have complained bitterly about unsafe working conditions at schools, and some teachers have refused to return to work without more testing and better ventilation systems. This has sparked angry debates in schools districts nationwide as the pandemic has dragged on and school closings continue. Parents worry their children are falling further behind.  
"Education policy should be guided by one key principle – what's best for the kids," SGLF Executive Director Dee Duncan said in a statement announcing the new ad campaign. Duncan criticized "liberal politicians" for failing to "muster the courage" to stand up to teacher unions.
The clash over reopening schools may be a way for Republicans to try to recapture some of the political ground they lost in America's suburbs during the Trump era. GOP leaders on Capitol Hill have criticized the White House for appearing to back away from Biden's original 100 days promise on schools. Biden, though, renewed that pledge during a CNN town hall on Tuesday night in Milwaukee.
"That was a mistake in the communication, but what I'm talking about is I said opening the majority of schools in K through 8th grade because they're the easiest to open, the most needed to be open in terms of the impact on children and families having to stay home," Biden said.
THE BEST SELLER GETS BASHED
Here's a look at the front pages of the New York Post and New York Times today. Fair to say that New York Gov. Andrew Cuomo is having a bit of a tough time. 
Amazon saw an immediate positive impact when we increased our starting wage to $15 an hour in 2018. Applications doubled. And employees had an easier time providing for their families, which boosted morale and retention. The investments we made in our hourly employees were quickly transferred to local businesses and economies, showing the benefits far transcend the workplace.
We're ready to see this done on a larger scale. The minimum wage has been stuck at $7.25 since 2009. Passing the Raise the Wage Act would increase incomes for millions of employees and revitalize the national economy.
We applaud the policymakers leading this critical effort. 
As we recover from the devastating economic impact of the pandemic, America's workers, small businesses, and the country's broader economic recovery simply can't wait.
Subscribe 10 friends with your unique link (below) and get a Punchbowl News hat!
You currently have: 0 referrals
Was this email forwarded to you? Sign up https://punchbowl.news
Punchbowl News All Rights Reserved
You are subscribed to our Punchbowl AM list
Crucial Capitol Hill news AM, Midday, and PM—5 times a week
Join a community of some of the most powerful people in Washington and beyond. Exclusive newsmaker events, parties, in-person and virtual briefings and more.
Subscribe to Premium
The Canvass Year-End Report
And what senior aides and downtown figures believe will happen in 2023.
Check it out
A message brought to you by SourceAmerica
SourceAmerica® connects government customers and other organizations to a national network of nonprofit agencies that hire a talented segment of the workforce – people with disabilities. To learn more, visit SourceAmerica.org.