Every issue of the Punchbowl News newsletter, including our special editions, right here at your fingertips.
Join the community, and get the morning edition delivered straight to your inbox.
PRESENTED BY PRATT & WHITNEY, AN RTX BUSINESS
BY JOHN BRESNAHAN, ANNA PALMER AND JAKE SHERMAN
WITH MAX COHEN AND CHRISTIAN HALL
Happy Tuesday morning.
A few newsy nuggets for you to get started today.
→ House Democrats have invited President Joe Biden and Vice President Kamala Harris to speak at their annual policy retreat March 9-11 in Philadelphia. But the president hasn't committed to attending yet, according to multiple sources familiar with the planning process. 
The president sets his schedule quite late, and this event is roughly a month away. But we were a bit surprised to hear from inside the White House and on the Hill that a decision hasn't been made on Biden attending. Will he go? Probably. But a few sources pointed out that they still haven't gotten the high-sign from the White House.
Former President Barack Obama will speak to House Democrats Thursday during their virtual messaging summit.
Also: The House GOP retreat will be at the Sawgrass Marriott Resort in Ponte Vedra Beach, Fla., March 23-25. Biden for sure isn't going to this one. In less hyper partisan times, the House Republicans and Democrats invited presidents from the other party to attend their annual gatherings. George W. Bush went to the 2007 Democratic retreat in Williamsburg, Va., while Barack Obama went to the 2010 GOP retreat in Philadelphia. But those days are long gone. Here are some images of what bipartisanship looked like back in the day.
→ We've reported in recent days about the growing discussion that aides on Capitol Hill can or will unionize. This has been allowed for more than 25 years, but it's never gained any steam. This time around, Speaker Nancy Pelosi and Senate Majority Leader Chuck Schumer support it. And a new group – the Congressional Workers Union – has advertised itself as organizing the Hill workforce.
The House and Senate need to pass resolutions to allow aides to unionize. They haven't done so yet.
Perhaps not surprisingly, House Minority Leader Kevin McCarthy is strongly against this effort. 
"No. I don't think it would be productive for the government," McCarthy told us on Monday. McCarthy's statement carries big weight – especially if Republicans take the House later this year. If the unionization effort is somehow successful in the House this year, could House Republicans overturn it if they take the majority? This seems possible.
→ The House is voting today on a stopgap funding bill that will keep federal agencies open until March 11. House and Senate appropriators have been trying to nail down a "topline number" so they can begin crafting a 2022 omnibus spending deal. There's been no agreement yet, although one is expected imminently. As in any moment.
But appropriators still need time to draft an omnibus covering 12 annual spending bills. That legislation will be thousands of pages long.
There are also questions over whether congressional leaders and the White House want to attach billions of dollars in new Covid relief funding, as well as disaster aid, to the omnibus. So even with a topline number in hand, lots of work has yet to be done.
→ Senate Foreign Relations Chair Robert Menendez (D-N.J.) and Sen. Jim Risch of Idaho, the panel's top Republican, were among the senators who met with German Chancellor Olaf Scholz last night at the German embassy in upper Northwest Washington. Other attendees included Senate Majority Leader Chuck Schumer, Majority Whip Dick Durbin and Minority Leader Mitch McConnell, among others, according to German media. Menendez said before  the dinner that it would be an opportunity for lawmakers to learn from the Germans how stiff the U.S. sanctions should be against Russia. 
The FT's Victor Mallet in Paris and Max Seddon in Moscow reported this last night: 
French officials said Vladimir Putin had moved towards de-escalating the Ukraine crisis by promising not to undertake any new "military initiatives" and agreeing to withdraw thousands of Russian troops from Belarus after the completion of planned exercises. 

If the agreement — brokered during talks with his French counterpart Emmanuel Macron on Monday — is confirmed by Putin, it could ease tensions in the region after Russia amassed more than 100,000 troops on Ukraine's borders. 

Kremlin spokesperson Dmitry Peskov told the Financial Times that Putin and Macron were "prepared to continue dialogue" on the French proposals but that the discussions had yet to fully assuage Moscow's concerns.  
That seems quite tentative, but the crisis is still evolving even as the Senate struggles to wrap its arms around a Russian sanctions package. Putin and Macron met for more than six hours, according to media reports. Macron has now flown to Kyiv to meet with Ukrainian officials.
Reminder: Tomorrow, we're hosting an event with Rep. Ro Khanna (D-Calif.) on cybersecurity and the future of privacy in technology at 9 a.m. ET. Don't miss out. RSVP today!
Blackstone portfolio companies hired over 100,000 veterans, veteran spouses and caregivers.
This doubles a commitment we made in 2013 after First Ladies Michelle Obama and Dr. Jill Biden urged companies to expand employment opportunities for veterans and their families.
Blackstone's Veterans Hiring Initiative exemplifies how partnership between the public and private sectors can help overcome challenges like veteran unemployment while bringing in talent whose perspectives make our businesses stronger.
Chilling Jan. 6 scenes from Jeremy Peters' new book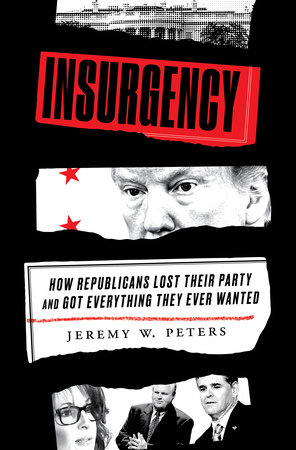 Jeremy Peters of the New York Times has a brand new book out today called "Insurgency." It's already a top seller on Amazon. And you should buy it here. Peters' book was edited by Kevin Doughten at Crown. We love Kevin because he edited Jake and Anna's book a few years ago.
Anyway, we thought these scenes from the book were very interesting. Here's one vignette about GOP Rep. Adam Kinzinger (Ill.) on the day of the Jan. 6 insurrection that illustrates the insanity of that bloody attack perfectly:
Kinzinger's wife had asked him about joining him at the Capitol to watch as Congress and the vice president, in his constitutional role as the president of the Senate, carried out their formal duties in the process of finalizing the election. … This procedure had gone off with only minor hiccups since Congress started doing it in the mid-twentieth century. 

But Kinzinger told his wife to stay home. He also told his staff not to come into the office. And he packed his pistol, an older .38 caliber Ruger LCP, before leaving. Like many who were there that day, Kinzinger recalls an almost bestial energy hanging in the air. "I felt a real darkness over the place that I've never felt before," he says. Later, after speaking to law enforcement officers who were on the scene, he recalls that one told him, "We felt a lot of evil out there." … 

Kinzinger still felt uneasy being there and decided to return to his office across the street in the Rayburn House Office Building. He took the underground tunnels to avoid the crowds, which by then had advanced closer to the Capitol. He had not been in his office long when a chilling alert from the Capitol Police landed in the email inboxes of members and congressional staffers. Time-stamped at 2:18 p.m., it said there was a threat inside the building. Everyone should close, lock, and stay away from external doors and windows. "Remain quiet," the email continued, ordering them to silence all electronics. "No one will be permitted to enter or exit the building until directed by USCP." 

Kinzinger barricaded himself inside his office and took out his gun.
Wow. Kinzinger brought a gun to the Capitol on Jan. 6.
And here's a scene featuring Rep. Ronny Jackson (R-Texas), a one-time White House physician under former presidents Donald Trump and Barack Obama.
The click, click, click of the House chamber doors sent Jackson into fight-or-flight mode. By chance, Jackson was sitting with two other freshman members of the Texas delegation who also had military training. Tony Gonzales, a Navy veteran, and Pat Fallon, a former Notre Dame wide receiver who served in the Air Force, were also Republicans. They were all now faced with wondering whether they would survive an attack from people they thought they were representing. 

The three men grabbed whatever they could to fashion makeshift weapons. They broke legs off chairs to use as clubs and ripped the base off a hand sanitizer dispenser stand to wield as a baton. They picked up whatever furniture that wasn't bolted down—desks, cabinets, chairs—and piled it up in front of the doors. The voices they could hear on the other side of those doors grew louder and louder. "This is our house!" a man outside shouted. Another intruder smashed a window, sending glass bits flying inside. Officers drew their guns and aimed them at the jagged holes where the glass had been punched out. Then the doors started buckling. 

Jackson took off his necktie. If the mob did get inside, he told himself, it was best not to give them something to strangle you with. His mind flashed to a war zone in the Middle East. This should not be happening in Washington, D.C., he thought. Gonzales had a similarly disturbing thought: Wouldn't this be something? I fight in Iraq and Afghanistan just to be killed in the House of Representatives.
Jackson objected to the certification of multiple states' election results on Jan. 6. He attended Trump's "Stop the Steal" rally on the Ellipse and tweeted this just hours before he found himself barricaded inside the House chamber with an angry mob gathered outside: "We're out here FIGHTING FOR TRUMP and for our election integrity! American Patriots have your BACK Mr. President! We will FIGHT for YOU and we will fight for OUR country!! I'm #KAG"
Blackstone supports American veterans by expanding employment opportunities:
Within our firm
Across our portfolio companies
Through our nonprofit partnerships
Veterans are hardworking, adaptable and reliable—qualities that can strengthen companies and the economy. That's why we're committed to providing them with the training and resources to build lasting, meaningful careers.
10 a.m.: House Republican Conference Chair Elise Stefanik and other Republicans will speak after their closed party meeting.
10:15 a.m.: President Joe Biden and Vice President Kamala Harris will get their daily intelligence briefing.
10:30 a.m.: House Democratic Caucus Chair Hakeem Jeffries, Vice Chair Pete Aguilar and other Democrats will speak after their party meeting.
11 a.m.: House Majority Leader Steny Hoyer will hold his pen and pad.
Noon: Biden will have lunch with Harris.
1:45 p.m.: Biden will speak about his "[a]dministration's work to rebuild our manufacturing to make more in America, create good-paying union jobs, and lower energy costs for Americans."
2 p.m.: Jen Psaki will brief. … Senate Democrats and Republicans will speak after their party lunches.
2:45 p.m.: Biden and Harris will get their weekly economic briefing.
→ Democrat Jessica Cisneros is running against longtime Democratic Rep. Henry Cuellar in his Laredo, Texas, based district. This spot, which is running in San Antonio and Laredo, puts center stage that the FBI raided Cuellar's house and office last month. Cuellar has denied wrongdoing. Cisneros has been endorsed by several top progressives, such as New York Rep. Alexandria Ocasio-Cortez. Thanks to AdImpact for this spot.
NYT
→ "Putin Warns the West and Ukraine, but Keeps His Intentions a Mystery," by Anton Troianovski and Roger Cohen in Moscow, and Katie Rogers in D.C.
WaPo
→ "Biden vows to stop Nord Stream 2 pipeline to Europe if Russia invades Ukraine," by Missy Ryan, Rick Noack, Robyn Dixon and Rachel Pannett 
WSJ
→ "​​Peter Thiel to Step Down From Facebook Parent Meta's Board," by Salvador Rodriguez
→ "Supreme Court sides with GOP in Alabama election map case," by Mark Sherman and Jessica Gresko
Bloomberg
→  "Diplomatic Flurry Suggests New Momentum as Iran Talks Resume," by Jonathan Tirone
Politico
→ "Biden's top science adviser, Eric Lander, resigns amid reports of bullying," by Alex Thompson 
LA Times
→ "Mayor Garcetti's former top spokeswoman wants him charged with perjury," by James Rainey
Blackstone believes it's our duty to support those who have served our country. Veterans are hardworking, adaptable and reliable — qualities that strengthen our businesses. Since 2013, we have partnered with our portfolio companies to expand employment opportunities for the veteran community, providing them with training and resources to build lasting, meaningful careers. Over 100,000 veterans, veteran spouses and caregivers have been hired across our portfolio through our Veterans Hiring Initiative—doubling an initial hiring commitment we made nearly a decade ago. 
We support our portfolio companies in their recruitment and retention of these exceptional individuals. By creating new opportunities for veterans and their families, we can fulfill our core mandate: to deliver consistent returns for our investors by building stronger businesses. Learn more.
Enjoying Punchbowl News AM?
Subscribe 10 friends with your unique link (below) and get a Punchbowl News hat!
You currently have: 0 referrals
Was this email forwarded to you? Sign up https://punchbowl.news
Punchbowl News All Rights Reserved
You are subscribed to our Punchbowl News AM list
Crucial Capitol Hill news AM, Midday, and PM—5 times a week
Join a community of some of the most powerful people in Washington and beyond. Exclusive newsmaker events, parties, in-person and virtual briefings and more.
Subscribe to Premium
The Canvass Year-End Report
And what senior aides and downtown figures believe will happen in 2023.
Check it out
PRESENTED BY PRATT & WHITNEY, AN RTX BUSINESS