Every issue of the Punchbowl News newsletter, including our special editions, right here at your fingertips.
Join the community, and get the morning edition delivered straight to your inbox.
A message brought to you by RTX
We're taking smarter steps toward a sustainable future. By investing in hybrid-electric propulsion and developing systems that operate on alternative fuels, we're creating a safer, more connected world. Learn more at RTX.com
BY JOHN BRESNAHAN, ANNA PALMER AND JAKE SHERMAN
A massacre in Boulder: Quite often, Congress and Washington can seem alarmingly detached from the nation's problems. Lawmakers investigate arcane issues or fight over seemingly trivial nominations, playing out partisan political rivalries that don't appear to have anything to do with the lives of average Americans.
But this morning, the Senate's work will seem tragically well timed. The Senate Judiciary Committee is hosting a hearing on "Constitutional and Common Sense Steps to Reduce Gun Violence." On Monday night there was a mass shooting in Boulder, Colo., that left 10 people dead. 
The hearing, of course, was scheduled well before a man walked into a King Soopers grocery store in Boulder and mowed down shoppers for seemingly no reason. Yet that's precisely the point that Democrats are trying to make: Gun violence in this country is so prevalent and commonplace that it happens without warning or reason. There was a horrific shooting in Atlanta last week where eight people were killed.
One of the ironies of the Covid lockdowns of the last year was the number of mass shootings went down, although shootings and gun violence overall rose. But as the country reopens, there have been two mass shootings in six days.
Let's be abundantly clear: A majority of the House supports some sort of overhaul of gun laws. It's not clear that a majority of the Senate does — and, frankly, right now, it doesn't matter. The filibuster would force any gun legislation to clear the 60-vote threshold, and there are nowhere near enough votes for any gun-related measure to overcome that barrier. 
But these two mass shootings will spur activists to again call for the Senate to do away with the filibuster so Congress can attempt to pass new gun control laws. President Joe Biden will come under enormous pressure to press Democrats to blow up the Senate rules, as well. Democrats will find themselves asking what good is it to have majorities in both chambers and the White House if not to pass a priority like gun control?
For context: It's worth noting that the last time gun control legislation had a serious chance of getting through Congress was following the Sandy Hook massacre in late 2012. Former president Barack Obama tapped Biden, then the VP,  to lead that effort, which ultimately failed as a bipartisan background checks bill stalled on the Senate floor. Biden and Obama were rapped by many for their inability to cut a deal and use the widespread national attention to force Congress to act. We could see that play out again here. 
One other note: Activists have pointed out that in Georgia, for instance, it's easier to buy a gun than to register to vote. This says a lot about where America is headed in 2021.
Breaking overnight: AP: "US: AstraZeneca may have used outdated info in vaccine trial
Because of COVID-19, internet traffic has spiked, but Comcast was prepared. They've created a powerful network with one simple purpose – to keep customers connected. Since 2017, Comcast has invested fifteen billion dollars to grow and evolve a smart, reliable network. And now, with many of us working, learning and entertaining at home, their coverage has helped millions of people stay connected when they need it most. 
The blockbuster tech hearing cometh
We're two days from a blockbuster hearing: Facebook's Mark Zuckerberg, Google's Sundar Pichai and Twitter's Jack Dorsey will testify Thursday before the House Energy and Commerce Committee on "Social media's role in promoting extremism and misinformation." This is a remote hearing, but both sides are already bracing for a long session with lots of fireworks.
Lawmakers are searching for answers in the wake of the Jan. 6 attack on the Capitol, the culmination of a veritable explosion of extremism and misinformation online made even worse by the Covid-19 pandemic. Both sides have different motivations for this hearing, although they're united in their growing concern over their power of Big Tech and whether Congress needs to rein these mega-companies in  — or even if it can.
Here's what our reporting tells us so far:
Democrats want to focus on the growth of right-wing extremism, white supremacy and the QAnon movement on social media, and whether more could've been done to check that. Covid-19 and anti-vaxx misinformation and disinformation, some of it coming from foreign players, is also a big issue for Democrats. Here's a memo from Energy and Commerce Committee Chair Frank Pallone (D-N.J.) on the hearing.
Republicans are going to drill into whether the tech giants are unfairly targeting conservatives, whether the three companies coordinate with each other, and what their policies are for "deplatforming" public figures. You can see this in the letters from Rep. Cathy McMorris Rodgers (Wash.) and other GOP lawmakers sent to Zuckerberg, Dorsey and Pichai two weeks ago.
You'll hear a lot of talk about Section 230 of the 1996 Communications Decency Act and whether Congress should take another look at this provision as well. 
Here are some more details we've picked up on:
→ Energy and Commerce Democrats and Republicans have not held official pre-hearing meetings with any of the companies involved. Both sides are keeping their strategy and lines of questioning close to the vest. The companies and their lobbyists have been trying quietly to glean information from members and party leaders on what kind of inquiries they'll face, but aren't getting a lot up to this point, from what we can tell.
→ This could be one of the rare hearings where none of the principal witnesses have natural allies on either side of the aisle.  
→ We're hearing Democrats will focus on misinformation both in the election and in the Jan. 6 attack. 
→ For Republicans, Twitter seems to be the top target over its role in "censoring" former President Donald Trump pre and post election, and then kicking him entirely off the platform following the Jan. 6 attack on the Capitol. But Zuckerburg may face questions over his $400 million in donation to state and local officials to help fund U.S. elections. Zuckerberg's donations have become the focus of conspiracy theories that it was meant to undermine Trump's reelection. 
But a top Republican told us Monday that the GOP is going to try to throw these CEOs for a loop by tough unexpected lines of inquiry. Republicans — led by McMorris Rodgers, the new ranking member on Energy and Commerce — are eager to put these CEOs on the defensive. 
One other note: This hearing could be long. Expect all, or almost all, of the 58 panel members to try to get questions in, even if they're not technically on the two E & C subcommittees holding the joint hearing.
Dems cancel earmark training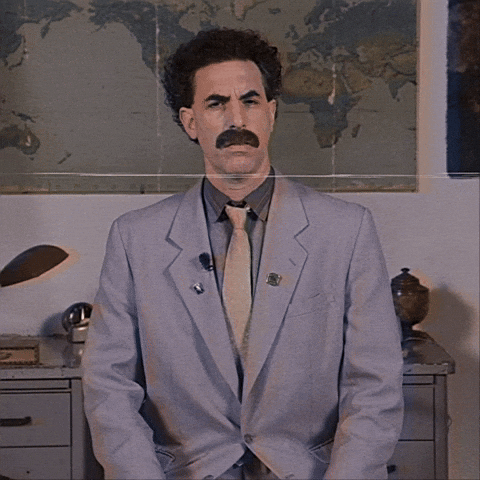 The House Appropriations Committee has canceled two days of earmark training sessions — another stumble as the panel tries to roll out earmarks for the FY'22 spending bills.
Dear Congressional Member Offices,

We apologize for the inconvenience, but the training sessions scheduled for Monday (3/22) and Friday (3/26) are cancelled.  Announcements will be shared if additional trainings sessions are scheduled.
The deadline for submitting "Community Project Funding requests," aka earmarks, to the Appropriations panel has been pushed back two weeks already. Member offices can now start filing those on March 29, with the filing period lasting three days.
While the Appropriations Committee says this is to allow Republicans to file requests as well, as the House GOP Conference just voted to use earmarks again, there are some Democrats  who are privately blaming the committee for making the process too confusing. Training sessions with individual Appropriations subcommittee clerks — by Zoom, of course — have included hundreds of congressional aides. Which is why more training sessions were needed.
Yet again, in defense of Rep. Rosa DeLauro (D-Conn.) and the Appropriations Committee, no one has done this for a decade. Everyone is rusty! Or something.
This all might be all for naught. Senate Republicans are already privately warning that government funding will be handled in a stop-gap measure which would not include earmarks.
9:10 a.m.: VP Kamala Harris will hold a ceremonial swearing in for William Burns as CIA director in the Eisenhower Executive Office Building. 
9:30 a.m.: President Joe Biden and Harris will get their intelligence briefing. 
1 p.m.: Biden will leave for Andrews, where he'll fly to Columbus, Ohio. Jen Psaki will brief on Air Force One en route to Columbus.
2:35 p.m.: Biden will arrive in Columbus.
4:10 p.m.: Biden will tour the James Cancer Hospital and Solove Research Institute.
4:50 p.m.: Biden will speak at the cancer hospital.
5:25 p.m.: Harris will hold a ceremonial swearing in for Marty Walsh as Labor secretary.
6:05 p.m.: Biden will leave Columbus for D.C. He'll arrive at the White House at 7:40 p.m.
Second Gentleman Doug Emhoff is traveling to Nebraska to talk about the American Rescue Plan.
NYT: "Infrastructure Plan Seeks to Address Climate and Equality as Well as Roads," by Annie Karnie and Jim Tankersley 
"Justice Dept. Said to Be Weighing Sedition Charges Against Oath Keepers," by Katie Benner: "Justice Department officials have reviewed potential sedition charges against members of the Oath Keepers militia group who attacked the Capitol on Jan. 6, and they have been weighing whether to file them for weeks, according to law enforcement officials briefed on the deliberations."
"11 Years On, the Affordable Care Act Defies Opponents and Keeps Expanding," by Sheryl Gay Stolberg
WaPo: "Biden team searching for new ways to slow border surge," by Sean Sullivan and Seung Min Kim
"Evanston, Ill., leads the country with first reparations program for Black residents," by Mark Guarino in Chicago
WSJ: "Hospitals Hide Pricing Data From Search Results," by Tom McGinty, Anna Wilde Mathews and Melanie Evans: "Hospitals that have published their previously confidential prices to comply with a new federal rule have also blocked that information from web searches with special coding embedded on their websites, according to a Wall Street Journal examination.
"The information must be disclosed under a federal rule aimed at making the $1 trillion sector more consumer friendly. But hundreds of hospitals embedded code in their websites that prevented Alphabet Inc.'s Google and other search engines from displaying pages with the price lists, according to the Journal examination of more than 3,100 sites."
WSJ Editorial Board: "A Warning to Pelosi on Iowa"
→ There were a bunch of filings Monday from both sides in the Iowa House stare down. Marc Elias, the top Democratic election lawyer, is proposing a timeline that has the committee making its determination on who won in mid July. 
AP: "Biden to talk up health insurance cost cuts in visit to Ohio," by Alexandra Jaffe and Ricardo Alonso-Zaldivar
Politico: "Speedy House vs. slower Senate: Dems struggle to balance on Biden agenda," by Marianne Levine and Sarah Ferris
LAT: "Overwhelmed, Border Patrol releases migrants without court paperwork, stirring confusion," by Molly Hennessy-Fiske in Mission, Texas
HOW'D THEY LAND THIS ONE?!
McConnell talks to Holmes and Smug on Ruthless Podcast
Here's a snippet from the upcoming edition of the Ruthless Podcast with Josh Holmes and Comfortably Smug. In this episode, the pair interviews Mitch McConnell. Holmes, of course, is one of McConnell's closest advisers. Here's McConnell on the filibuster:
"I think if they destroy the essence of the Senate, the legislative filibuster, they will find a Senate that will not function. It takes unanimous consent to turn the lights on here. And I think they would leave an angry 50 senators not interested in being cooperative on even the simplest things. So my point being, it may not be the panacea that they anticipate it would be. It could turn the Senate into sort of a nuclear winter, nor the aftermath of the so-called nuclear option is not a sustainable place."
WHAT BOULDER IS WAKING UP TO
Enjoying Punchbowl News AM?
Subscribe 10 friends with your unique link (below) and get a Punchbowl News hat!
You currently have: 0 referrals
Was this email forwarded to you? Sign up https://punchbowl.news
Punchbowl News All Rights Reserved
You are subscribed to our Punchbowl News AM list
Crucial Capitol Hill news AM, Midday, and PM—5 times a week
Join a community of some of the most powerful people in Washington and beyond. Exclusive newsmaker events, parties, in-person and virtual briefings and more.
Subscribe to Premium
The Canvass Year-End Report
And what senior aides and downtown figures believe will happen in 2023.
Check it out
A message brought to you by RTX
We're taking smarter steps toward a sustainable future. By investing in hybrid-electric propulsion and developing systems that operate on alternative fuels, we're creating a safer, more connected world. Learn more at RTX.com