Every issue of the Punchbowl News newsletter, including our special editions, right here at your fingertips.
Join the community, and get the morning edition delivered straight to your inbox.
A message brought to you by RTX
Brilliant new ideas can come from everywhere. That's why we invest heavily in STEM education, helping build a career-ready, diverse talent pipeline to tackle tomorrow's most complex challenges. Learn more at RTX.com
BY JOHN BRESNAHAN, ANNA PALMER AND JAKE SHERMAN
Today is March 5, and it's been 44 days since Joe Biden was inaugurated as president of the United States. Senate Democrats are moving toward passing a $1.9-trillion Covid relief bill, and that got us thinking: Is this the first bill Biden would sign into law?
It's not. It's the second actually. The first was the waiver for retired Gen. Lloyd Austin to serve as Defense secretary within the seven-year cooling off period after leaving active-duty service.
Biden and this all-Democratic Washington are creating laws at a slow pace compared to previous one-party governments.
In 2017, when Donald Trump and Republicans ran everything in D.C., they had gotten eight bills into law by this time. And Trump came into office under the cloud of the Russia investigation.
In 2009, when Democrats controlled all of Washington, Barack Obama had signed five bills into law by this time, including the $787-billion stimulus package. (And $787 billion seems miniscule compared to what we're talking about now.)
This slower pace is, in part, due to the fact that Democrats didn't have the Senate majority until Jan. 20. That delayed the organizing of the Senate. And then they lost time over a deadly insurrection at the Capitol, followed by Trump's impeachment. But this is slow, no doubt about it. Cabinet noms are slow, as well.
BIden has issued a blizzard of executive orders and actions, demonstrating that his aides knew they were likely to get off to a slow start on Capitol Hill. But you can already hear Republicans starting to beat this drum. It will change if and when the "American Rescue Plan" passes, but pushing this complex of a bill out of the gate in a narrowly divided Congress has been a big risk. We'll see if the payoff is worth it.
Reminder: Jobs numbers come out this morning.
PRESENTED BY AMERICAN EDGE PROJECT
Maintaining America's Technological Edge
New Report: Top national defense experts detail the critical, long-term national security consequences that the United States faces if it relinquishes its technology leadership role.
The report warns that forfeiting the U.S. competitive edge to foreign entities puts the safety, privacy, and economic prosperity of Americans at risk.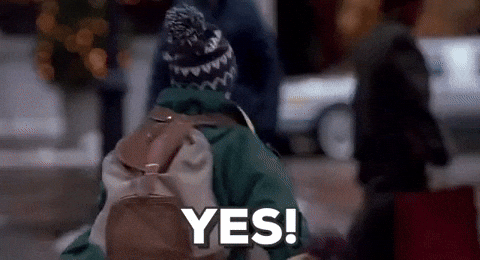 The Senate clerks took 10 hours and 43 minutes to read the entirety of the 628-page Covid relief bill. The clerks wrapped up around 2 a.m., and the Senate will come back this morning at 9 a.m. to resume consideration of the massive package. We anticipate a long vote series around noon today. 
Now we're on the 20-hours-of-debate portion of the program. During those 20 hours, senators can offer amendments and, well, debate. We don't anticipate the Senate taking up the entirety of these 20 hours. The vote-a-rama could start at some point this afternoon. Conventional wisdom on the Hill is that this wraps at some point this weekend. 
BTW: How politically useless has the vote-a-rama concept gotten? As a reminder, senators can offer unlimited amendments during a vote-a-rama. The process is largely used to try to offer politically difficult measures to jam the majority party. The minority party is going to throw up dozens of votes and many of those votes are going to be a waste of time. Imagine if the minority chose a handful of powerful votes and focused their political messaging on those.
BECOME A PUNCHBOWL NEWS PREMIUM MEMBER
 MONTHLY                 ANNUAL
 $30    $300
Punchbowl News AM, Midday, PM Newsletters

Access to exclusive virtual events

Weekly Power Matrix

Real- time breaking news and insights from Capitol

Deep dives into the leaders who drive policy and politics

Access to Sunday Night's The Lookahead
It looks like infrastructure is next
President Joe Biden met with a group of House Republicans and Democrats yesterday about infrastructure spending. We spoke to a few of them after they left the White House and it's abundantly clear that Biden is very interested in doing an infrastructure/highway/jobs spending bill this spring as his second major priority. The White House has been hesitant to say this publicly, but it was obvious to lawmakers who attended the event.
Here's what Rep. Peter DeFazio (D-Ore.) said after leaving the White House yesterday afternoon: "He wants to move as quickly as possible. He wants it to be very big and he feels that this is the key to the recovery package." Is that clear enough? 
Of course, there are a million questions here: How do they pay for the package, what does it include, and how much green policy do Democrats put in?
WaPo: "As Biden hosts House members to talk infrastructure, key lawmaker proposes plan to raise funds," by Ian Duncan
PRESENTED BY AMERICAN EDGE PROJECT
Defense Experts Release Policy Framework
"We are proud to release the American Edge Project's national security policy framework – the details of which reflect decades of experience and expertise gained in the subject, including from our respective tenures at the North Atlantic Treaty Organization (NATO) and the White House."
The world wants Young at OMB
The message could not be clearer: The White House may not be ready for it, but many other people want Shalanda Young to be OMB director. And by people, here's who we mean:
→ 30 prominent Black organizations, including the National Urban League, NAACP and National Action Network.
→ House Democratic leadership issued an extraordinary statement backing her.
→ Senate Republicans. Bill Cassidy introduced her on Thursday to the Homeland Security Committee. (Young is originally from Louisiana). "She's exceptionally capable," Cassidy said. He noted how wide her backing is among senators from both parties and all the factions within those parties. Sen. Richard Shelby (R-Ala.) last week: "She's smart, she knows the process inside out, and she has demonstrated the ability to work with both sides to get things done." Sens. Lindsey Graham (R-S.C.) and John Kennedy (R-Miss.) have also voiced their support. 
OMB will be extraordinarily powerful in the coming years. Not only will the director control the discretionary spending it usually oversees, but it will also include a massive pile of Covid-related cash to spend. 
The White House seems to be the only power center in town not eager to have Young running OMB. So far, they've said she will serve as acting OMB director until another nominee has been named.
9:50 a.m.: President Joe Biden and VP Kamala Harris will receive an intelligence briefing.
11 a.m.: The Covid-19 team will brief.
12:15 p.m.: Biden and Harris will have lunch.
12:30 p.m.: Jen Psaki will brief.
2:15 p.m.: Biden and Harris will get a briefing on the economy from Treasury Secretary Janet Yellen.
3:15 p.m.: Biden will participate in a roundtable on the American Rescue Plan.
5:30 p.m.: Biden and Harris will receive a briefing on Covid-19.
NYT: "Cuomo Aides Rewrote Nursing Home Report to Hide Higher Death Toll," by J. David Goodman and Danny Hakim
"For Biden, Deliberation and Caution, Maybe Overcaution, on the World Stage," by David Sanger: "The Biden foreign policy that emerges from these early weeks is one of restraint, caution and fast-paced deliberation. Decisions come more quickly than they did in the Obama administration, when Mr. Biden, as vice president, complained about the endless meetings."
"The Promises to Coal Country Are Familiar, but Can Biden Deliver?" by Will Wright in Cumberland, Ky.
WaPo: "'I…really struggled through this one': A Republican senator chose history over oil and gas," by Darryl Fears
AP: "Officers maced, trampled: Docs expose depth of Jan. 6 chaos," by Martha Mendoza and Juliet Linderman
LAT: "Cuomo and Newsom, once pillars of the Democratic Party, now look for paths to survival," by Evan Halper and Seema Mehta: "The missteps and aloofness that now have California Gov. Gavin Newsom facing the threat of recall from office have been overshadowed by the sexual harassment scandal that has rapidly engulfed his counterpart in New York, Andrew Cuomo. The two men took very different paths in their descent from favorites of liberal voters to the targets of scathing parody on 'Saturday Night Live,' but both share problems so big they are stealing oxygen from a party that doesn't have much to spare."
"Kamala Harris is emerging as a magnet for progressive pressure on the White House," by Noah Bierman
Politico: "Trump appointee arrested in connection with Capitol riot," by Josh Gerstein
House Admin. reads the tweets
Aides to Rep. Zoe Lofgren (D-Calif.), the chair of the House Administration Committee, went through the social media posts of all the House Republicans who objected to the certification of now President Joe Biden's Electoral College victory on Jan. 6. Here's a link to the report, which is super long at over 1,900 pages. It covers from Nov. 3, 2020, to Jan. 31, 2021. We suggest you look through as much as you can.
This is a pretty extraordinary move by Lofgren and her staff. They even reviewed the social media posts of House Minority Leader Kevin McCarthy (R-Calif.) and Minority Whip Steve Scalise (R-La.). In all, they looked at more than 120 Republicans.
There's no findings or conclusions included in this report by Lofgren and her aides. But it's worth reading what Lofgren said in her introduction to the report: 
Like former President Trump, any elected Member of Congress who aided and abetted the insurrection or incited the attack seriously threatened our democratic government. They would have betrayed their oath of office and would be implicated in the same constitutional provision cited in the Article of Impeachment. That provision prohibits any person who has previously taken an oath as a member of Congress to support the Constitution but subsequently engaged in insurrection or rebellion from serving in Congress.
And this: 
Some have asked about the criteria related to expulsion where there are violations of the 14th Amendment provisions related to insurrection. Although scholars can disagree, from reading the Constitution, it appears that a two-thirds vote of the U.S. House of Representatives would be required, if it were determined that a Member(s) violated the 14th Amendment's prohibition of the support of insurrection. In addition to the 14th Amendment, Congress has broad and express authority under Article I to "punish its Members for disorderly Behaviour." More research on this question is warranted. Additionally, actions that incited, encouraged, and/or coordinated the attack on the Capitol – which among other things delayed Congress from completing its constitutional responsibilities with respect to the Electoral College – could also violate a number of criminal statutes, although the decision about whether to file such charges is outside the purview of Congress.
As we said, there's no findings or conclusions in the report. But there are some whose comments deserve some scrutiny. We suggest starting with Reps. Mo Brooks (R-Ala.) and Lauren Boebert (R-Colo.) and going from there.
Enjoying Punchbowl News AM?
Subscribe 10 friends with your unique link (below) and get a Punchbowl News hat!
You currently have: 0 referrals
Was this email forwarded to you? Sign up https://punchbowl.news
Punchbowl News All Rights Reserved
You are subscribed to our Punchbowl AM list
Crucial Capitol Hill news AM, Midday, and PM—5 times a week
Join a community of some of the most powerful people in Washington and beyond. Exclusive newsmaker events, parties, in-person and virtual briefings and more.
Subscribe to Premium
The Canvass Year-End Report
And what senior aides and downtown figures believe will happen in 2023.
Check it out
A message brought to you by RTX
Brilliant new ideas can come from everywhere. That's why we invest heavily in STEM education, helping build a career-ready, diverse talent pipeline to tackle tomorrow's most complex challenges. Learn more at RTX.com