Every issue of the Punchbowl News newsletter, including our special editions, right here at your fingertips.
Join the community, and get the morning edition delivered straight to your inbox.
PRESENTED BY PRATT & WHITNEY, AN RTX BUSINESS
BY JOHN BRESNAHAN, ANNA PALMER AND JAKE SHERMAN
We're on the brink of Congress going dark for a week for the Memorial Day break. And, quite frankly, when D.C. gets close to a recess, the legislative pace always picks up. As you may know, this is a phenomenon we refer to as "smelling jet fumes" — in other words, lawmakers know they have to make a decision on a big issue before leaving town, and the impending departure magically helps clarify undecided minds.
At the moment, the Senate is dealing with three weighty issues: A large-scale package to confront the rise of China, the Jan. 6 commission and infrastructure. There are more moving pieces than usual, and it's already Thursday.
So let's run down where things are, and where we see them going — based on countless hours in the Capitol this week, month, year and lifetime.
→ China: After a late night Wednesday, the Senate will come in at 10 a.m. this morning, all set for a procedural vote to cut off debate on the U.S. Innovation and Competition Act an hour later. This is the big China-related package being pushed by Senate Majority Leader Chuck Schumer (D-N.Y.), and the legislation faces a critical test here. Will Republicans let it move toward final passage or will they block it, arguing that Schumer and the Democrats haven't given them enough input into the process?
Democrats predict cloture will be invoked — aka debate will be cut off — and the bill will eventually pass. But this is the first of potentially two procedural votes on the legislation, which makes it tricky to predict if and when it will be finished.
Democratic leadership aides note that the Senate has voted on 18 amendments so far during consideration of this bill, most of them Republican — so the GOP can't really bellyache about not being given a fair shake.
A number of other amendments from senators in both parties already have been incorporated into the underlying legislation, itself the product of input from a half-dozen committees and dozens of senators. Schumer is trying to accommodate senators — especially Republicans. But Sen. Mike Crapo (Idaho), top Republican on the Finance Committee, and Sen. Bernie Sanders (I-Vt.) have been pushing for votes on two-high profile amendments, and so far, neither has gotten what they wanted.
If cloture is invoked, then there will be up to 30 hours of debate, followed by possibly another cloture vote on the underlying bill, the Endless Frontier Act. That's a $100 billion-plus bill authored by Schumer, Sen. Todd Young (R-Ind.), and a bipartisan group of senators. The legislation is designed to remake the National Science Foundation into a technology directorate for advanced research. If cloture is invoked a second time, there could be up to 30 hours of additional debate, and then — eventually — a final passage vote. Tough to follow? That's OK — it just means there's a lot of procedural motions going on right now.
However, and there's always a however with the Senate, this timeframe could change if the two sides reach a deal following the first cloture vote (assuming cloture is invoked). Again, the Memorial Day recess is looming, and you can smell the jet fumes already. If a time agreement is reached, a final vote could happen today, or early Friday.
All of this is very fluid. The key is today's first cloture vote this morning. If Schumer is successful on that vote, then there's a path open to a relatively fast completion of work on the bill.
→ Jan. 6: Schumer has also filed cloture on a motion to proceed to the now politically charged bill calling for creation of bipartisan commission to investigate the deadly Jan. 6 insurrection. The timing of this vote depends on what happens with the China bill. The Senate will finish work on that legislation before turning to the Jan. 6 bill. In other words, the timing here is unclear. Again, the Memorial Day recess beckons. If the Senate wraps up work quickly on the China package, this vote could happen later Thursday or Friday.
At this point, it doesn't appear that there are 10 Republican votes needed to overcome a GOP filibuster of the motion to proceed to the Jan. 6 legislation, which passed the House with 35 Republican votes. Sen. Susan Collins (R-Maine) has been circulating proposed changes to the bill's provisions on commission staffing and the end date, but that doesn't seem like it'll attract enough Republican support to overcome opposition from Senate Minority Leader Mitch McConnell (R-Ky.). Only Collins and Sens. Lisa Murkowski (R-Alaska) and Mitt Romney (R-Utah) have publicly declared they'll back cloture. Sens. Rob Portman (R-Ohio) and Bill Cassidy (R-La.) are possibilities. Several more Republicans have suggested they're open to possibly voting for the bill, but Democrats aren't very confident they will get their support.
Ok, so what happens if the legislation gets hung up in the Senate? Speaker Nancy Pelosi (D-Calif.) and her leadership then face a big choice: Do they allow existing committee investigations into Jan. 6 to continue, or does she appoint a select committee to handle the probe? Pelosi has already suggested she has a "backup plan," but she hasn't offered any details.
A select committee would seem the more likely choice, but there'll be opposition from some of her committee chairs who will want to protect their turf, so Pelosi will have to move cautiously if she goes that route. 
And Pelosi then faces a huge question: Who does she pick to chair it? Does she go with one of her current chairs, or does she get someone else, perhaps a former prosecutor, or even a cop? Maybe a veteran? Would it be a woman and/or a person of color? It's a critical decision, and there's so many different equities to balance inside the Democratic Caucus. Or she could designate one standing committee — say Oversight and Reform or Judiciary or Homeland Security — to take the lead, with input from the other panels.
All this, however, is purely speculative at this point. One thing is certain: If it comes to her having to make a choice, Pelosi won't be rushed into any decision. Pelosi continually reminds us that the Sept. 11 commission wasn't signed into law until late 2002. 
→ Infrastructure: At 9:05 this morning, Sen. Shelley Moore Capito (R-W.Va.) and Senate Republicans who have been talking to the White House will release their new infrastructure proposal. 
Here's what we know: It will be nearly $1 trillion, and the pay-for is unspent Covid relief money already approved by Congress. We reported in Tuesday's Midday edition for premium subscribers that the White House had no interest in paying for an infrastructure bill with unspent Covid money — they have made this clear to us many times. They believe much of the unspent Covid money is slated to go toward hospital payments for rural health-care providers and state and local aid. They say it only amounts to $200 billion, as well, which is nowhere near the $1 trillion Republicans want to spend. 
So here's what we're watching: Does the White House say, "Cool, now you're at $1 trillion, let's figure out how to pay for it together?" Or do they say, "Nah, we can't go anywhere with this?" We assume the former. The White House is hungry for a bipartisan deal here. Not sure if they'll get it! But their inclination is to keep talking and talking and talking. 
The red lines remain: Republicans aren't willing to raise taxes, and the White House has been relatively unwilling to entertain user fees.
You will probably want to sign up for Punchbowl News Premium as we track all this from the Capitol.
New: Sen. Tim Scott (R-S.C.) will join us June 10 at 11 a.m. for the latest Punchbowl News pop-up conversation about the role private capital is playing to spur investment in energy and infrastructure industries. Afterward, AIC's CEO Drew Maloney and Ann Barnes, the CEO of Intelligent Medical Objects, will join Anna for a fireside conversation. Sign up!
The internet has changed a lot since 1996 – internet regulations should too.
It's been 25 years since comprehensive internet regulations passed. See why we support updated regulations on key issues, including: 
– Protecting people's privacy
– Enabling safe and easy data portability between platforms
– Preventing election interference
– Reforming Section 230
Why you'll hate this summer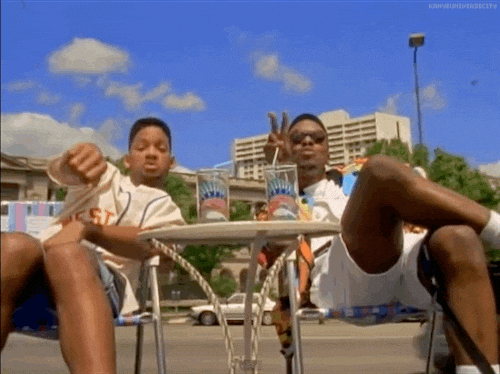 This summer keeps getting more and more annoying for those of you who want to hop the Friday direct flights to Nantucket or Martha's Vineyard — or the rest of us who can't afford that and just want to hang out with friends for the first time in more than a year.
Check this schedule out: 
June: Sen. Tim Scott (R-S.C.) is telling people in the Capitol that the three weeks in June represent the only time to get a police reform bill through Congress. … Add to that, there will still be a ton of back and forth on infrastructure. … President Joe Biden is going to Europe, and will meet with Vladimir Putin in Geneva June 16. … There will be more haggling over the Jan. 6 commission. … Speaker Nancy Pelosi says she wants to pass an infrastructure bill before the July 4 recess. … Both chambers need to pass a fiscal year 2022 budget. … The Schumer-China bill will also have to come back to the House if it gets through the Senate.
July: Senate Majority Leader Chuck Schumer wants to make progress on infrastructure in July. … Remember, there's also the American Family Plan. … Government funding runs out at the end of September, so they'll begin thinking about this — and passing appropriation bills with earmarks. 
August: The Intelligence Community owes Biden a report on the origins of Covid-19 by Aug. 24. Congress is supposed to be out this month — but with Biden's ambitious agenda, we'll have to see if and when they leave town.
Paul Ryan set to rap Trump at Reagan Library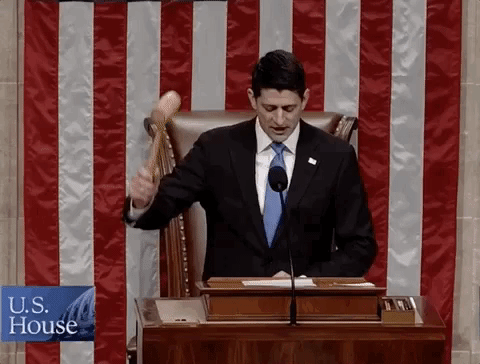 Paul Ryan, yes, remember him? The self-proclaimed "policy guy" and former House speaker who was smart enough to give up on politics and took a role on the board of Fox, has a SPAC and works at a private equity shop? That guy. Yes. We're all on the same page. 
He's set to speak this evening at the Reagan Library in Simi Valley, Calif., and he'll take aim at a familiar target: Donald Trump.
Here's are some excerpts that we got our hands on:
"Once again, we conservatives find ourselves at a crossroads.  And here's one reality we have to face. If the conservative cause depends on the populist appeal of one personality, or on second-rate imitations, then we're not going anywhere. Voters looking for Republican leaders want to see independence and mettle…

"We win majorities by directing our loyalty and respect to voters, and by staying faithful to the conservative principles that unite us. This was true even when the person leading our movement was as impressive, polished, and agreeable as they come." … 

"In 2020, the country wanted a nice guy who would move to the center and depolarize our politics. Instead, we got a nice guy pursuing an agenda more leftist than any president in my lifetime. These policies might have the full approval of his progressive supporters, but they break faith with the middle-of-the-road folks who made the difference for him on Election Day.

"For conservatives, this painful existence as the opposition can actually be an opportunity.  Out of these years can come a healthy, growing, and united conservative movement, a movement that speaks again to the heart of a great nation." … 

"As the left gets more 'woke,' the rest of America is getting weary.  It's exhausting.  And we conservatives have to be careful not to get caught up in every little cultural battle.  Sometimes these skirmishes are just creations of outrage peddlers, detached from reality and not worth anybody's time.  They draw attention away from the far more important case we must make to the American people.

"Culture matters, yes, but our party must be defined by more than a tussle over the latest grievance or perceived slight. We must not let them take priority over solutions ­– grounded in principle – to improve people's lives."
Second-rate imitations of Trump! We can go a lot of directions with this one, but you can use your imagination. 
Covid-19 origin probe on all the fronts
9:05 a.m.: Senate Republicans will unveil their infrastructure offer.
10 a.m.: President Joe Biden will get the daily intelligence briefing.
11:10 a.m.: Biden will leave the White House for Andrews, where he will fly to Cleveland. He'll arrive at 12:45 p.m. Jen Psaki will gaggle on the flight.
1:50 p.m.: Biden will tour Cuyahoga Community College.
2:20 p.m.: Biden will speak about the economy. 
3:50 p.m.: Biden will leave Cleveland.
4 p.m.: VP Kamala Harris will speak with private sector leaders about economic developments in the Northern Triangle.
5:15 p.m.: Biden arrives back at the White House. 
Also: Doug Emhoff is going to Albuquerque to campaign for Melanie Stansbury, who is running for Congress.
NYT
→ "After Skirting Filibuster Fight for Months, Democrats Near a First Battle," by Carl Hulse
→ "Climate Activists Defeat Exxon in Push for Clean Energy," by Clifford Krauss and Peter Eavis
→ "Biden Administration Defends Huge Alaska Oil Drilling Project," by Lisa Friedman
→ "Biden is said to be planning to nominate Burns and Garcetti for ambassadorships," by Annie Karni
→ "Blinken Leaves Middle East With Cease-Fire Intact but Aid Uncertain," by Lara Jakes in Amman, Jordan
→ "U.S. Faces Outbreak of Anti-Semitic Threats and Violence," by Ruth Graham and Liam Stack
WaPo
→ "White House to face key decisions on climate, elder care if bipartisan deal with GOP emerges," by Jeff Stein and Tony Romm
→ "Oath Keepers asks judge to dismiss Capitol riot lawsuit, saying its members planned only peaceful protest," by Spencer S. Hsu
→ "Influencers say they were offered money to discredit the Pfizer vaccine. In France, some suspect Russia is behind it," by Jennifer Hassan and Rick Noack in London
CNN
→ "Changes to qualified immunity in policing deal face Senate GOP resistance," by Manu Raju and Jessica DeanPolitico
→ "Judge rejects public access to search warrant in Richard Burr insider trading probe," by Josh Gerstein
Why Facebook supports updated internet regulations
2021 is the 25th anniversary of the Telecommunications Act of 1996, the last major update to internet regulation. It's time for an update to set clear rules for addressing today's toughest challenges.
See how we're taking action on key issues and why we support updated internet regulations. 
Enjoying Punchbowl News AM?
Subscribe 10 friends with your unique link (below) and get a Punchbowl News hat!
You currently have: 0 referrals
Was this email forwarded to you? Sign up https://punchbowl.news
Punchbowl News All Rights Reserved
You are subscribed to our Punchbowl News AM list
Crucial Capitol Hill news AM, Midday, and PM—5 times a week
Join a community of some of the most powerful people in Washington and beyond. Exclusive newsmaker events, parties, in-person and virtual briefings and more.
Subscribe to Premium
The Canvass Year-End Report
And what senior aides and downtown figures believe will happen in 2023.
Check it out
PRESENTED BY PRATT & WHITNEY, AN RTX BUSINESS