Every issue of the Punchbowl News newsletter, including our special editions, right here at your fingertips.
Join the community, and get the morning edition delivered straight to your inbox.
PRESENTED BY PRATT & WHITNEY, AN RTX BUSINESS
BY JOHN BRESNAHAN, ANNA PALMER AND JAKE SHERMAN
The House returns today after a three-week absence, and things will get busy fast. There's some huge issues that Speaker Nancy Pelosi and Senate Majority Leader Chuck Schumer will have to deal with — along with President Joe Biden —  that should go a long way toward deciding the ultimate direction of the 117th Congress. We'll get into those below. 
There are also a slew of "secondary issues" that Pelosi and her top House lieutenants are going to have to respond to as well. Some of them are extraordinarily sensitive, both politically and personally, inside the chamber. So let's review:
→ Rep. Ihan Omar: Pelosi will want to move on from the controversy over Omar's latest comments criticizing Israel, but count on House Minority Leader Kevin McCarthy (R-Calif.) to go on offense here. 
This is news: McCarthy is expected to offer a privileged resolution stripping the Minnesota Democrat of her seat on the Foreign Affairs Committee, according to GOP sources. Censure is an option too. But censure may not be enough for some House Republicans, who'll want payback after Democrats booted Rep. Marjorie Taylor Greene (R-Ga.) from her House committees for an array of racist and Islamophobic commments.
How will Democrats respond? This is a complicated question, more complicated than you might think. Omar is unpopular in the Democratic Caucus. A number of Jewish Democrats believe that Omar is anti-Semitic, and they're tired of having to deal with her. The House voted twice in 2019 on resolutions related to Omar's comments on Israel and American Jews' support for Israel. The Democratic leadership will call for party unity in backing Omar against any McCarthy resolution. Omar probably "clarified" her comments enough so that rank-and-file Democrats can vote with the leadership, even the ones who dislike Omar, according to Democratic lawmakers and aides.
The Squad is backing Omar, and a number of progressives remain concerned about unflinching U.S. support for Israel. These progressives don't approve of Omar's comments, but they also don't think the United States should continue to just give a blank check to Israel in its dealings with the Palestinains. The ouster of longtime Israeli Prime Minister Benjamin Netanyahu may help alleviate some of these concerns, although new Prime Minister Naftali Bennett may take an equally hard line.
Also, McCarthy and Republicans have vulnerabilities here too. Democrats could offer a censure resolution against Greene for harassing Rep. Alexandria Ocasio Cortez (D-N.Y.) as a counter to anything McCarthy does on Omar. 
But remember this — Democrats have a four-seat majority in the House (220-211 after Rep.-elect Melanie Stansbury of New Mexico is sworn in this week.) There's not a lot of room for Pelosi to maneuver. Some Democrats can vote "present" as a way of showing their unhappiness with Omar's comments yet remain loyal to the leadership. That's a better option for Pelosi than voting with Republicans or not voting at all.
→ Jan. 6 investigation: Now that Senate Republicans have blocked creation of a bipartisan commission into the deadly Jan. 6 insurrection at the Capitol by supporters of former President Donald Trump, Pelosi faces a choice — should she create a select committee or should she let the standing House committees handle it? Democratic insiders suggest Pelosi will choose a select committee, but House Majority Whip Jim Clyburn (D-S.C.) is lobbying for Homeland Security Committee Chair Bennie Thompson (D-Miss.) and his panel to play the lead role. Pelosi will have to make a call here pretty quickly in order to get the probe moving. 
→ Trump leak probe: This issue exploded into public view last week when the New York Times reported that the Justice Department had obtained subpoenas in 2017 and 2018 authorizing it to seize computer and phone records for Reps. Adam Schiff (D-Calif.), Eric Swalwell (D-Calif.) and a dozen people tied to the House Intelligence Committee, including a minor. This was part of a DOJ probe into who leaked stories on ties between Trump associates and Russia. The stunning revelation came on top of reports that the Trump DOJ was investigating reporters at the NYT, Washington Post and CNN over leaks.
Then the NYT followed this up with a report Sunday saying that DOJ also got a subpoena for former White House Counsel Don McGahn's records — and his wife Shannon! — while he was still working at the White House in 2018. This sounds like something straight out of the Nixon era.
This is going to be a big issue for Hill Democrats. Senate Democrats already face opposition from their GOP counterparts over running the investigation out of the Senate Judiciary Committee, at least while the DOJ inspector general looks into the matter. House Democrats have no such problems, though. House Judiciary Committee Chair Jerry Nadler (D-N.Y.) said he wants to give DOJ IG Michael Horowitz time to conduct his review. But Nadler also warned Attorney General Merrick Garland "to hold the relevant personnel accountable for their conduct." Former Trump AGs Jeff Sessions and Willam Barr are denying any role in the scandal, as is former Deputy AG Rod Rosenstein, per multiple media reports. Yet someone ordered the subpoenas, and it would have to be someone senior at the DOJ in order to get metadata records for sitting members of Congress. More will certainly be revealed here soon.
Digital safety net helping small businesses adapt, recover, and grow.
A new report by the Connected Commerce Council (3C) in partnership with Google found that digitally advanced small businesses hired twice as many employees as digitally uncertain businesses, and were over 3 times more successful at retaining customers.
Team Punchbowl News is growing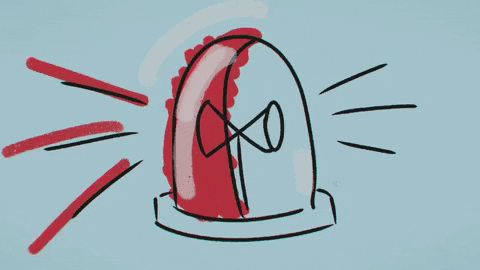 Happy Monday morning. Some personal news from the Punchbowl News team.
The headline: We're growing. 
Punchbowl News will be six months old next month and we're thrilled to announce that we're bringing on Max Cohen and Christian Hall to work on our editorial team.
Christian is a fall 2019 graduate of Howard University, where he founded The Liberato, the university's first political review. For the last year, Christian has been working at Putnam Partners, the political advertising firm.
Max is a recent graduate of the University of Pennsylvania, where he edited the Daily Pennsylvanian. Like all of us, he is a Politico alumnus — he was a breaking news intern there during the summer of 2020. Max also interned at USA Today and the Philadelphia Inquirer.
Welcome to the team! We have one more hire we'll announce in the coming weeks.
A big week in legislating
We should find out a lot this week about what's going to happen on infrastructure, especially on the Senate side. And the House will begin the process of passing FY 2022 spending bills — at least some of them — as House Budget Committee Chair John Yarmuth (D-Ky.) unveils a "deeming resolution" that will let the Appropriations Committee get to work. There'll also be some news on the Jan. 6 investigation and election reform. So let's get to it.
→ Infrastructure: The big issue here is the bipartisan $974 billion "hard" infrastructure proposal by a bipartisan group of 10 senators led by Sens. Kyrsten Sinema (D-Ariz.) and Rob Portman (R-Ohio). Can Portman and his fellow Republicans in the "Trying Ten" — which includes Sens. Susan Collins (Maine), Mitt Romney (Utah), Bill Cassidy (La.) and Lisa Murkowski (Alaska) — pick up support from five more Republican senators, giving the proposal a chance to get to 60 votes? Right now, we don't know. It looks somewhat unlikely.
What will Senate Minority Leader Mitch McConnell do? McConnell wasn't enthusiastic about the deal when he was briefed on it last week by his GOP colleagues, but the Kentucky Republican also said he'd keep an open mind. If McConnell comes out against it, then that's that. However, McConnell will want to see what his rank-and-file Republicans say. So he will evaluate how things break inside his conference.
"Hard to see how it gets 60," cautioned a Republican senator close to the situation. "Democrats may not have 50 of their own."
Portman and his four GOP colleagues will continue to brief other Republicans about the proposal. There's a lot of questions about the pay fors, and how this bipartisan group expects to enact the proposal without raising taxes or increasing the deficit. We'd expect Portman and others to speak about it at the Senate GOP policy lunch on Tuesday.
One thing that seems clear is that this situation won't go on for too long. If the Sinema-Portman proposal doesn't look like it's generating enough support to get to 60 votes, then we should know by the end of the week. The leadership in both parties, as well as the White House, were ready to move on following the collapse of the negotiations between President Joe Biden and GOP Sen. Shelley Moore Capito (W.Va.). So the patience here won't be endless.
So what does Senate Majority Leader Chuck Schumer (D-N.Y.) do in the meantime? He too keeps an open mind. This could actually work in Schumer's favor if there is a deal. Schumer would have a huge chunk of infrastructure spending taken off his plate, and everything else in Biden's American Jobs Plan and American Families Plan — or at least the parts that Sinema, Sen. Joe Manchin (D-W.Va.) and Democratic moderates agree to — can get stuffed into a massive reconciliation package that the Senate will take up next month or in the fall. If there's no deal, Schumer will move forward with reconciliation anyway. That's why Schumer talks about the "two-path proposal" — bipartisan negotiations and reconciliation.  "At some point, they will join," Schumer said last week.
On the House side, the Transportation and Infrastructure Committee passed Rep. Peter DeFazio's (D-Ore.) INVEST Act last week. And it got two Republican votes! This $547 billion surface transportation reauthorization bill is what Speaker Nancy Pelosi (D-Calif.) wants to turn into a broader infrastructure package for the House to pass by July 4. She will look to add some climate change provisions to the package, which is expected to grow to the $1 trillion range.
However, Financial Services Committee Chair Maxine Waters (D-Calif.) and Education and Labor Committee Chair Bobby Scott (D-Va.) have housing and education provisions they want to add into the bill. If Pelosi does that, she could lose any possible GOP support while also making her moderates squeamish. So this will be a balancing act, like everything Pelosi has to do these days
→ Appropriations: We expect Yarmuth to unveil his "deeming resolution" as early as today, which will allow the House Appropriations Committee to begin work on FY 2022 spending bills. Some of these bills should reach the House floor by July. We're not sure anything will pass the Senate before Sept. 30, but hope springs eternal!
Yarmuth's resolution is expected to come in at $1.5 trillion, which is the discretionary spending level proposed by President Joe Biden in his FY 2022 budget submission. It's far higher than was what was spent last year on discretionary funding, and Yarmuth likely won't break it down between defense and nondefense spending. There is no budget caps deal in place, so Democrats are going to start where they want to on 2022 spending, at least for the moment. But it's a start!
We expect the House leadership will fold this deeming resolution into a rule that will be taken up by the chamber, possibly as early as tomorrow.
Yarmuth and Senate Budget Committee Chair Bernie Sanders (I-Vt.) are working on a separate budget resolution for a reconciliation package. We expect to see those next month.
→ Election reform: Schumer still plans on holding a vote on S. 1, the For The People Act, a big Democratic election reform proposal, by the end of the month.
But Sen. Joe Manchin (D-W.Va.) won't back this bill, and instead threw his support to the more narrow John Lewis Voting Rights Act. Schumer continues to talk to Manchin, as do all of his colleagues, but we haven't seen any movement on this issue up until now. 
Schumer has yet to formally schedule a vote, but the end of June is fast approaching.
→ Jan. 6: While Pelosi decides whether to create a select committee to look into the Jan. 6 insurrection, there'll be action on this issue in both House and Senate panels this week.
The House Oversight and Reform Committee on Tuesday will hear from FBI Director Christopher Wray and two generals involved in the behind-the-scenes debate on Jan. 6 over sending the National Guard to the Hill, Gen. Charles Flynn and Lt. Gen. Walter Piatt. Flynn, brother of former National Security Adviser Michael Flynn and the commander of U.S. Army Pacific , was present when U.S. Capitol Police and Washington D.C. police officials sought National Guard help on Jan. 6. Piatt, director of the Army staff, reportedly told officials he didn't like "the optics" of the National Guard standing with Capitol Police guarding the building, although Piatt has denied saying that.
U.S. Capitol Police Inspector General Michael Bolton will appear Tuesday before the House Administration Committee and Wednesday before the Senate Rules Committee on his latest "flash report" on the attack.
One other thing to watch this week: The Senate will vote Monday on Ketanji Brown Jackson's nomination for the U.S. Court of Appeals for the District of Columbia Circuit. This is to fill the vacancy left by Merrick Garland when he became President Joe Biden's pick for attorney general.
Jackson, a Harvard Law School grad who has been a federal judge since 2013, is seen by many as a possible Supreme Court nominee. So this vote is worth watching.
The coverage: 
→ Politico: "'Poor Chuck': Schumer confronts midyear mess," by Burgess Everett
Report: Due to COVID-19, approximately 11 million small businesses (37%) would have closed all or part of their business without digital tools.
Stefanik fundraises for Rubio
Check this out. Here's Sen. Marco Rubio (R-Fla.) fundraising on Rep. Elise Stefanik's (R-N.Y.) list.
In East Coast time:
6:35 a.m.: President Joe Biden will meet with Estonian Prime Minister Kaja Kallas, Latvian Prime Minister Egils Levits and Lithuanian Prime Minister Gitanas Nausėda.
7:15 a.m.: Biden will meet with NATO Secretary General Jens Stoltenberg.
7:25 a.m.: Biden will take a photo with NATO leaders.
7:30 a.m.: Biden will participate in the NATO summit.
10:05 a.m.: Vice President Kamala Harris will fly to Greenville, S.C.
11 a.m.: Biden will meet with Turkish Prime Minister Recep Tayyip Erdoğan.
12:15 p.m.: Harris will speak at a COVID vaccination event.
12:50 p.m.: Biden will hold a news conference.
1:55 p.m.: Harris will tour a COVID vaccination site at the YMCA of Greenville. 
3:50 p.m.: Harris will participate in a voting rights event.
5:10 p.m.: Harris will fly back to D.C.
AP
→ "Biden at NATO: Ready to talk China, Russia and soothe allies," by Jonathan Lemire, Aamer Madhani and Lornen Cook in Brussels
NYT
→ "G7 Leaders Offer United Front as Summit Ends, but Cracks Are Clear," by David Sanger and Michael Shear in Brussels
→ "G7 Nations Take Aggressive Climate Action but Hold Back on Coal," by Michael Shear, Lisa Friedman and Catrin Einhorn in Brussels
→ "Black Virginians Took Ralph Northam Back. Neither Has Forgotten," by Astead Herndon in Richmond
→ "Netanyahu Ousted as Israeli Parliament Votes in New Government," by Patrick Kingsley in Jerusalem and Richard Pérez-Peña in New York
WaPo
→ "'I didn't take an oath to defend Donald Trump': Rep. Tom Rice tests whether Republican voters will support a conservative who crossed Trump," by Marianna Sotomayor in Myrtle Beach, S.C. 
→ "Ransomware's suspected Russian roots point to a long detente between the Kremlin and hackers," by Isabelle Khurshudyan in Moscow and Loveday Morris in Berlin
WSJ
→ "Chip Roy Tests GOP Voters' Appetite for Trump Dissenters," by Kristina Peterson in Blanco, Texas
→ "Ousted From Power, Israel's Netanyahu Plots Comeback," by Felicia Schwartz in Tel Aviv
Politico
→ "'Full of s—': Candidates warned not to fake Trump endorsement," by Alex Isenstadt
Helping small businesses acquire new digital skills.
A new report by the Connected Commerce Council (3C) in partnership with Google found that 11 million small businesses would have partially or completely closed without digital tools due to COVID-19. Grow with Google supports a network of more than 8,000 partner organizations, including chambers, libraries, and local governments, providing them with training and resources to help small businesses in their community.
Enjoying Punchbowl News AM?
Subscribe 10 friends with your unique link (below) and get a Punchbowl News hat!
You currently have: 0 referrals
Was this email forwarded to you? Sign up https://punchbowl.news
Punchbowl News All Rights Reserved
You are subscribed to our Punchbowl News AM list
Crucial Capitol Hill news AM, Midday, and PM—5 times a week
Join a community of some of the most powerful people in Washington and beyond. Exclusive newsmaker events, parties, in-person and virtual briefings and more.
Subscribe to Premium
The Canvass Year-End Report
And what senior aides and downtown figures believe will happen in 2023.
Check it out
PRESENTED BY PRATT & WHITNEY, AN RTX BUSINESS