Every issue of the Punchbowl News newsletter, including our special editions, right here at your fingertips.
Join the community, and get the morning edition delivered straight to your inbox.
PRESENTED BY PRATT & WHITNEY, AN RTX BUSINESS
BY JOHN BRESNAHAN, ANNA PALMER AND JAKE SHERMAN
WITH MAX COHEN AND CHRISTIAN HALL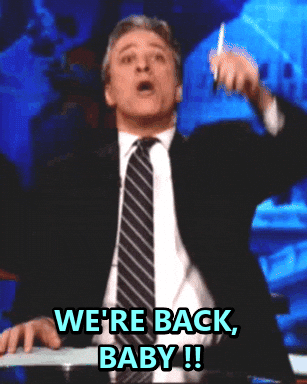 Happy Monday, and happy Labor Day. We're glad to be back in time for one of the most important legislative periods in a long time.
So here's the lay of the land for Washington and governing following a tumultuous August that dramatically shifted the outlook for Joe Biden's presidency. 
→ There are 24 days until the federal government runs out of money. Will an all Democratic-run Washington allow the government to shut down? We don't see that happening, but we don't feel terribly confident about the direction things are heading in either. Why? Because the White House and Democratic congressional leaders have been insistent that they'll attach a debt ceiling increase to the must-pass government funding bill. Republicans, especially Senate Minority Leader Mitch McConnell, have vowed to oppose this approach. And there's been no progress on the issue as of now. 
No decision has been made yet about how long Congress might extend government funding. The options currently under consideration include an extension until Thanksgiving, or one that goes deeper into December. The White House also is preparing a list of "anomalies" that it'll want funded as part of any CR — these are priorities outside the already funded programs. The list will likely be sent to House and Senate Appropriations panels as early as this week. 
Another potential factor in the looming government funding-debt limit fight: The federal response to Hurricane Ida and the brutal fire season in the West. Democrats may try to attach emergency funding to the CR. Hundreds of thousands of Lousianians remain without power more than a week after the record-breaking storm. A vote against that bill could turn into a political issue for Republicans from Louisiana and other affected states. And remember: the debt ceiling will be attached to government funding. So, will Louisiana Republicans vote against a package that sends money back home, but also extends the debt limit? Tricky stuff.
→ There are 21 days until the soft deadline for the House to pass the $1 trillion bipartisan Senate infrastructure bill. It's a soft deadline because Speaker Nancy Pelosi can move this date unilaterally. But Pelosi has to navigate some choppy waters in the Democratic Caucus. Progressives say they won't vote for the bipartisan infrastructure bill without the massive $3.5 trillion reconciliation package being completed. And few Democrats anticipate that reconciliation will be done by Sept. 27. Moderates won't vote for the reconciliation package without first voting on the bipartisan infrastructure bill. And you have Sen. Joe Manchin (D-W.Va.) saying he won't vote for anything at $3.5 trillion, which is really annoying progressives.
Here are some points to consider on the reconciliation package: 
1) There's a debate going on among House Democrats over making Obamacare funding permanent versus expanding Medicare to cover vision, hearing and dental programs as Senate Democrats have called for now. This was approved by the House in 2019 but didn't make it into law at that time. 
2) House Democratic leaders are negotiating from $3.5 trillion downward. This will make it harder for House Democratic moderates especially to cut or oppose sections of the package. 
3) These same House Democratic moderates have been pretty quiet about the reconciliation process since they had it out with Pelosi over the budget resolution. They're clearly focused on passing the bipartisan infrastructure bill, and waiting for Manchin and Kyrsten Sinema (D-Ariz.) to bail them out on reconciliation.
→ The political fallout from Afghanistan is truly just beginning. The disastrous withdrawal of U.S. forces after 20 years of war, combined with Covid's resurgence, have pushed Biden's approval ratings underwater. The fight last week in the House Armed Services Committee over the annual defense authorization bill — which saw a number of Afghanistan-related amendments — is only the opening salvo by Republicans. Expect lots more on this when the Senate comes back into town starting Sept. 13. White House Chief of Staff Ron Klain said Sunday on CNN's State of The Union" that there are "around 100" Americans still left in Afghanistan. 
→ Abortion has moved to the top of the national political agenda following the dramatic developments in Texas. Democrats from Biden on down have decried the Texas "heartbeat" law, but they also believe it could be good politically for them in motivating women voters to turn out in 2022.
What to expect in the coming days and weeks.
→ This week: Congress will be mostly quiet this week, although work on the reconciliation package continues. Rosh Hashanah begins tonight and lasts through Wednesday night.
There are a handful of committee markups that begin Thursday as House Democrats continue to assemble their reconciliation package. Education and Labor; Science, Space and Technology; Small Business; Veterans Affairs and Ways and Means — the big one — are all scheduled to mark up their portions of reconciliation. Natural Resources and Oversight did the same last week.
→ Friday: Ways and Means, Agriculture and Homeland Security. 
→ The Senate is in next week, while the House doesn't come back until Sept. 20. That leaves only 10 days to pass legislation to keep the government open, and just seven days to meet its self-appointed House deadline of Sept. 27 for the bipartisan infrastructure bill.
How does all of that sound to you? Doable?
While nine out of 10 Americans said in a recent Kaiser Family Foundation poll that they support drug price negotiation, opposition to the approach soared to 65 percent when respondents were told negotiation could limit people's access to medicines or result in fewer new treatments and cures. Voters prefer commonsense, patient-centered solutions to address their true concerns.
Republicans ratchet up pressure on tech over Jan. 6 probe
While we were gone, House Minority Leader Kevin McCarthy threatened to retaliate against dozens of telecom companies if they comply with the select committee investigation into the deadly Jan. 6 insurrection. The committee has publicly requested that a number of technology and telecom firms preserve data from an array of politicians — including members of Congress — and public figures linked to the Capitol attack. Subpoenas are expected to follow soon.
CNN reported that McCarthy is one of those lawmakers whose records may be sought by the select panel in the probe. It isn't shocking that McCarthy is on the select committee's list, although it is kind of shocking that they would target the House minority leader and the possible next speaker. We know that McCarthy and former President Donald Trump had an angry phone call on Jan. 6. McCarthy also talked to other Trump administration officials throughout the post-election period. 
So there's a lot going on here: 
→ First, some of the House GOP lawmakers targeted by the Jan. 6 committee have penned a letter to the tech companies that seeks to double down on McCarthy's threat with one of their own. The 11 Republicans warned that telecom companies "have a legal obligation to protect the data of your subscribers and customers, and we are confident that you will follow the law and not disclose their private and confidential records without a legal order to do so… If you fail to comply with these obligations, we will pursue all legal remedies." 
However, just to give you a sense about how serious and prepared they are, these GOP lawmakers addressed the Yahoo letter to former CEO Marissa Mayer, who hasn't run the company for four years.
McCarthy did not sign onto this letter. Signatories include Republican Study Committee Chair Jim Banks of Indiana, Reps. Andy Biggs (Ariz.), Matt Gaetz (Fla.), Scott Perry (Pa.), Louie Gohmert (Texas), Jody Hice (Ga.), Lauren Boebert (Colo.), Paul Gosar (Ariz.), Marjorie Taylor Greene (Ga.), Madison Cawthorn (N.C.) and Mo Brooks (Ala.). 
→ McCarthy's view — backed up by FCC commissioner Brendan Carr — is that Congress doesn't have the right to just seek phone, email or text records from members of Congress or anyone else without a "valid legislative purpose." This issue will be of intense interest in the coming weeks. (Carr is married to McCarthy's counsel Machalagh Carr, which a bunch of people have pointed out.)
A GOP source familiar with the situation pointed to the Supreme Court's July 2020 ruling in the Mazars case as the standard here for congressional subpoenas. That was the Supreme Court decision over House subpoenas for Trump's financial records. The high court found that "a congressional subpoena is valid only if it is 'related to, and in furtherance of, a legitimate task of the Congress.' … The subpoena must serve a 'valid legislative purpose.'" 
This source noted "a valid legislative purpose can't be construed as rifling through people's phone records." 
Also, the preservation records letters ask for the companies to preserve records going back to April 1, 2020. While this is a standard investigative tactic — spread the net as wide as possible — Republicans are asking why a panel that is supposed to be looking at the Jan. 6 insurrection needs records from early 2020. 
→ CREW is already asking the Office of Congressional Ethics to investigate McCarthy for threatening tech companies. However, this is mostly a PR stunt. Even if OCE votes to move ahead with its probe, it can't force McCarthy to cooperate and has no subpoena power. The Ethics Committee does, but since McCarthy names half the members to that panel, Ethics isn't going to wade into this dispute. 
→ We've been covering McCarthy for his entire career and his relationship with tech has been quite a story. Eight years ago, we wrote about McCarthy taking Republican lawmakers to the Valley every month in an effort to build bridges with tech. Back in those days, his view was tech was ideologically closer to Republicans than Democrats and the industry was turning Republicans' way. Of course, like most things, the Trump era changed all of that. But McCarthy has some friends in tech — most notably Elon Musk.
→ There are elements in McCarthy's orbit — both inside and outside of his office — who see tech as a massive enemy to the GOP. They are already vowing to use the majority they hope to win in 2022 to probe, investigate and poke at Silicon Valley. 
→ Something to keep in mind: Rep. Liz Cheney (R-Wyo.) is the vice chair of the Jan. 6 committee and McCarthy is pretty peeved right now. Will he seek to remove her from the Republican conference? We don't think so. But this is something to keep an eye on. 
A rough lead story for America.
New CBO Report finds that even under its conservative assumptions at least 60 new treatments and cures will be sacrificed if H.R. 3 becomes reality. Instead, Congress should focus on commonsense, patient-centered solutions to address voters' true concerns, like lowering out-of-pocket costs while protecting current and future access to medicines.
WHAT THEY WERE UP TO THIS SUMMER
In the House, all politics is now national
We noticed a trend this summer that's been building for some time: in the House, politics are increasingly national, and less local than ever. In other words, rank-and-file lawmakers who would be barely recognizable to most Americans on cable television are fashioning themselves as nationwide leaders, spending time on national and global issues instead of developments back home.
→ Rep. Clay Higgins (R-La.) was in D.C. Aug. 31 as a historic storm was beginning to bear down on Louisiana, calling for President Joe Biden to step down. 
→ Rep. Markwayne Mullin (R-Okla.) took it upon himself during part of this congressional recess to not be in Broken Arrow, Okla. Instead, Mullin traveled to Georgia and Tajikistan in a bid to get into Afghanistan with a pile of cash to rescue hostages. This came after Speaker Nancy Pelosi and House Minority Leader Kevin McCarthy urged lawmakers to avoid travel to the region.
→ Then there's  Reps. Seth Moulton (D-Mass.) and Peter Meijer (R-Mich.), who secretly flew to Kabul to conduct "oversight" of the U.S. evacuation against leadership's desires. 
Constituent services and parades are a vestige of yesteryear. Playing Charlie Wilson is now in vogue. Tip O'Neil's "all politics are local" seems over.
6 p.m.: President Joe Biden will leave Wilmington for the White House.
6:55 p.m.: Biden will arrive at the White House. 
NYT
→ "Back on the Trail, Sanders Campaigns for a Legislative Legacy," by Emily Cochrane in Cedar Rapids, Iowa: "Just a few days shy of his 80th birthday, Mr. Sanders was back on the campaign trail last week, trekking across Republican-leaning districts in the Midwest to cap off a blitz of local television interviews and opinion essays placed in traditionally conservative news outlets. … 
"'Pelosi and Schumer have enormously difficult jobs — they really do — and it's easy to disparage them, to criticize them, but they have no margins with which to deal with,' Mr. Sanders said in an interview. 'It's not a job that I envy, a job that I could do for three minutes.' … 
"[Sen. Joe] Manchin called for a 'strategic pause' on the budget package, writing in the opinion section of The Wall Street Journal, 'I can't explain why my Democratic colleagues are rushing to spend $3.5 trillion.' In Cedar Rapids, Mr. Sanders readily acknowledged how aggressive his timeline was, but argued that there was no time to spare.
"'You can't slow it down,' he said. 'Within a little while, everything is going to become political. The only way you get things done historically in Congress is in the first year of a session, where you can escape a little bit from the partisan politics.'"
→ "How the Texas Anti-Abortion Movement Helped Enact a Near-Complete Ban," by Ruth Graham in Richardson, Texas
→ "Military Analysis Raises Questions About Deadly Drone Strike in Kabul," by Eric Schmitt
WaPo
→ "U.S. Embassy contractors, visa applicants among Afghans left behind after one of the largest airlifts in history," by Susannah George in Kabul: "The day Afghanistan's capital fell, a contractor who had worked at the U.S. Embassy for six years was dismissed from work early.
"Embassy staff had collected his family's information weeks before in preparation for a possible evacuation. But after he was told on Aug. 15 to leave the embassy's grounds, 'nobody called, nobody emailed.' 
"'Everyone knows where I worked, that I worked with the Americans,' said the contractor, who ran a shop at the embassy and who, like others in this report, spoke on the condition of anonymity out of fear of reprisals. He eventually fled to the home of a relative in a neighboring province. 'I gave my mother my embassy badges and told her to put them in a box and bury it in the garden.'"
→ "Panjshir Valley, last resistance holdout in Afghanistan, falls to the Taliban," by Rachel Pannett, Haq Nawaz Khan and Siobhán O'Grady
→ "Human Rights Campaign president refuses board chairs' request to consider resigning after helping advise Cuomo," by Michael Scherer
WSJ
→ "Child Covid-19 Cases Rise in States Where Schools Opened Earliest," by Yoree Koh
→ "Inside Biden's Afghanistan Withdrawal Plan: Warnings, Doubts but Little Change," by Michael Gordon, Gordon Lubold, Vivian Salama and Jessica Donati
AP
→ "A hurricane-hardened city coping 'the New Orleans way,'" by Kevin McGill
→ "Blinken and Austin to visit Gulf to address postwar stresses," by Robert Burns
Proponents of government price setting often misrepresent voter opinion on support for allowing the federal government to "negotiate" drug prices. While nine out of 10 Americans said in a recent Kaiser Family Foundation poll that they support drug price negotiation, opposition to the approach soared to 65% when respondents were told negotiation could limit people's access to medicines or result in fewer new treatments and cures. 
Non-partisan, independent public polls have repeatedly demonstrated that once Americans understand what government negotiation is, and what the tradeoffs are, support drops dramatically.
76% of Americans oppose H.R.3-style "negotiation" if it causes delays in access to new prescription drugs, and 72% oppose it if it results in fewer new medicines developed in the future.
 62% agree we should keep the current law that prohibits government interference in Medicare plan negotiations because it protects seniors and people with disabilities from losing access to their medicines. 
Enjoying Punchbowl News AM?
Subscribe 10 friends with your unique link (below) and get a Punchbowl News hat!
You currently have: 0 referrals
Was this email forwarded to you? Sign up https://punchbowl.news
Punchbowl News All Rights Reserved
You are subscribed to our Punchbowl News AM list
Crucial Capitol Hill news AM, Midday, and PM—5 times a week
Join a community of some of the most powerful people in Washington and beyond. Exclusive newsmaker events, parties, in-person and virtual briefings and more.
Subscribe to Premium
The Canvass Year-End Report
And what senior aides and downtown figures believe will happen in 2023.
Check it out
PRESENTED BY PRATT & WHITNEY, AN RTX BUSINESS