Every issue of the Punchbowl News newsletter, including our special editions, right here at your fingertips.
Join the community, and get the morning edition delivered straight to your inbox.
THE PREMIUM COMMUNITY AT
BY JOHN BRESNAHAN, ANNA PALMER AND JAKE SHERMAN
WITH MAX COHEN AND CHRISTIAN HALL
New: Rep. Joyce Beatty (D-Ohio), chair of the Congressional Black Caucus, will join us Sept. 21 at 9 a.m. for an in-person conversation at The Roost on Capitol Hill. In addition to news of the day, the conversation will focus on the uneven recovery for Black business owners coming out of the Covid-19 pandemic. The event is part of our "Road to Recovery" series sponsored by Goldman Sachs 10,000 Small Businesses Voices.
Ohio-based business owners Letha Pugh and Haleema Shafeek will join afterward for a fireside chat. Space is limited. You can also watch virtually. RSVP here.
September gets more complex
Late September is becoming more complex for Congress every day. More difficult issues are being added to the late-month legislative rush on Capitol Hill. 
Let's focus for a moment just on the House side, where Speaker Nancy Pelosi has a four-seat majority and is aiming to deal with government funding, debt limit, the National Defense Authorization Act, infrastructure and abortion to deal with in a drastically compressed time frame.
The House will return on Sept. 20 for floor votes, the first time in a month that's going to happen. The House is scheduled to be in for just eight days in September, despite this packed to-do list. And we're not even counting the $3.5 trillion budget reconciliation package — the key to President Joe Biden's legislative agenda — as it may not be ready for a vote at that time. Five key House committees, including Ways and Means and Education and Labor, will begin markup up their respective portions of the reconciliation bill today. All the House panels are scheduled to be finished by Sept. 15.
→ Government funding plus a debt limit increase: The House is likely to take up a short-term funding bill — known as a "continuing resolution" — that first week back to keep federal agencies open past Sept. 30, the end of the fiscal year. 
This is our latest reporting: We're hearing that the CR will likely extend funding until sometime in early December, although the end date hasn't been finalized yet. The White House is seeking to add more than $20 billion in emergency funding to the CR for disaster relief and to cover resettlement costs for tens of thousands of Afghan refugees.
But the big issue here, of course, is the debt limit. Treasury Secretary Janet Yellen sent a letter to congressional leaders on Wednesday saying the federal government could reach its borrowing limit sometime in October, although she didn't give an "X date" for lawmakers. "I respectfully urge Congress to protect the full faith and credit of the United States by acting as soon as possible," Yellen warned.
Speaker Nancy Pelosi said Wednesday Democrats won't include a debt limit increase in the reconciliation package. Pelosi suggested that Democrats have "several options" on increasing the debt limit, but we're told the plan is still to attach it to the CR, according to sources close to the issue. Senate Minority Leader Mitch McConnell, however, has said he won't allow this to pass if Democrats are going ahead with their massive reconciliation package. So there'll be lots more high-level drama to come here.
→ Abortion: Following the recent Supreme Court decision to allow a controversial Texas abortion ban to stand, Democrats are vowing to take quick action. Pelosi has announced that the House will vote on an abortion rights bill once members get back to Washington, and this vote could happen that first week back as well.
"Upon our return, the House will bring up Congresswoman Judy Chu's Women's Health Protection Act to enshrine into law reproductive health care for all women across America," Pelosi said in a recent "Dear Colleague" letter.
The legislation would establish a legal right to abortion nationwide. It also bars "medically unnecessary restrictions" on women who chose to have an abortion.  
The Chu bill, which has more than 200 Democratic co-sponsors, is likely to pass the House but faces an uphill battle in the Senate due to overwhelming GOP opposition. The Supreme Court's action in the Texas case has created the most pivotal moment in the long struggle over abortion since the Roe v. Wade case was decided in 1973, and both sides recognize this will be a huge issue heading into the midterm elections, especially if there are further Supreme Court rulings on this front.
→ Defense authorization: The House will move quickly to take up the annual defense authorization bill once members are back in Washington. And in this case, Democrats are going to need GOP votes to pass it.
As the disastrous U.S. withdrawal from Afghanistan was still unfolding, the House Armed Services Committee — by a big bipartisan margin — approved an increase in the Pentagon budget of nearly $24 billion. This is far more than Biden sought, and progressives are already loudly declaring their opposition to this move.
The NDAA has passed every year for the last six decades. But this time, Democrats are going to need to rely on House Minority Leader Kevin McCarthy and the Republicans to deliver a lot of votes. We're expecting that to happen, but we don't have any sense of a whip count on either side yet. 
→ Bipartisan infrastructure bill: Pelosi has agreed to hold a floor vote on the bipartisan $1 trillion infrastructure bill by Sept. 27. This will be happening while Democrats are still fighting with each other and the White House over the reconciliation package, especially on Medicare, Medicaid and Obamacare spending levels and taxes. 
Pelosi and House Democratic leaders are pushing to get the reconciliation package through the Budget Committee by that date, but we're not sure at this point that's doable. As always, we'll never underestimate Pelosi's ability to deliver. But this is a tough challenge for her and the rest of her leadership team.
So progressives could face a key question here: Do they vote for the bipartisan infrastructure bill if the reconciliation package isn't ready yet? They've sought to link the two in order to make sure Democratic moderates don't get their favored infrastructure bill approved and then turn around and vote against reconciliation. Yet the timing here could be very dicey for progressives.
Pelosi can delay the vote on the bipartisan infrastructure bill; the Sept. 27 date is only a target, it's not set in stone. But to do so would risk alienating moderates, whose vote she badly needs on all these other issues.
Also: Pelosi on Wednesday in East Hartford, Conn., about her party's prospects in the midterms: "In terms of the elections … I know we will win in the Congress.  People say, 'Well, in the off-year, it's not the good year.'  But, I think any assumptions about politics are obsolete. We live in a whole new world of communication and the rest. And I think that all of our members who survived Trump being on the ballot with them will survive next year, because Trump's not on the ballot."
While nine out of 10 Americans said in a recent Kaiser Family Foundation poll that they support drug price negotiation, opposition to the approach soared to 65 percent when respondents were told negotiation could limit people's access to medicines or result in fewer new treatments and cures. Voters prefer commonsense, patient-centered solutions to address their true concerns.
How do you think reconciliation is going?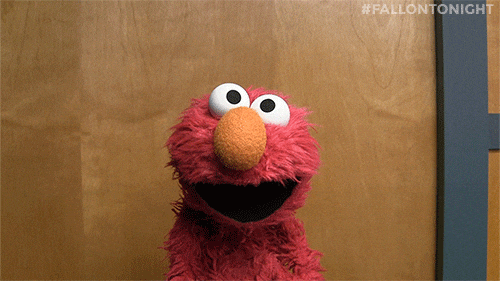 There are a lot of White House officials who will read the above headline and think to themselves, "There Punchbowl News goes again, doubting that we will get reconciliation passed." 
That's not what this is. Hold your texts to us until you're done reading this item. We're not casting judgement either way about whether, at some point in the next several weeks or months, House and Senate Democrats will be able to pass a reconciliation package between $1 trillion and $3 trillion.
But a few interesting dynamics have surfaced in the last few days.
→ We scooped in Punchbowl News PM last night that GOP and Democratic staffers will meet with the Senate parliamentarian Friday to discuss whether immigration can be added into the reconciliation package. This decision is not expected Friday. Both sides are going to make their case then, but timing on any ruling is uclear. Yet whenever it happens, Parliamentarian Elizabeth MacDonough's ruling will be key. If she finds that Democrats cannot include immigration in reconciliation, expect a whole new round of "Fire-the-parliamentarian" pronouncements from the left and pro-immigration forces. Remember, MacDonough knocked out raising the minimum wage from the American Rescue Plan earlier this year.
But if MacDonough rules against Republicans, language will be included in the reconciliation package that provides a pathway to citizenship for hundreds of thousands of Dreamer, TPS holder, migrant farm workers and other undocumented immigrants. Republicans will seize on this — as well as the migrant crisis at the U.S.-Mexico border — to make immigration a centerpiece of their efforts to take control of Congress in 2022. The party that Donald Trump has built isn't going to accept this at all.
→ We've all heard from Sens. Joe Manchin (D-W.Va.) and Kyrsten Sinema (D-Ariz.). They won't vote for a reconciliation package coming in at $3.5 trillion. Interestingly enough, House Majority Whip Jim Clyburn (D-S.C.) said on CNN Wednesday evening that "You may not need $3.5 trillion to do what the president wants done and what the current country needs done." Clyburn said there is "a lot of room" for negotiate between the $1 trillion Manchin wants and $3.5 trillion in the reconciliation instructions. Clyburn implored Democrats to keep their conversations out of the media. Shortly after that, Rep. Rashida Tlaib (D-Mich.) tweeted: "$3.5T is the floor."
"What does it take?" Speaker Nancy Pelosi said on Wednesday about the debate over the size of the reconciliation package. "Where would you cut? Child care? Family medical leave paid for? Universal pre-K? Home health care, so important?
→ The House, Senate and White House need to be on the same page at this stage of the game — and they're not. Not by a long shot. Democrats are fighting over health care policy, Obamacare funding and taxes. At this point, it's possible that once the House committees complete their markups, Democrats could exceed the $3.5 trillion target, according to several Democratic sources, possibly by hundreds of billions of dollars, which would be a big problem for them politically considering Manchin and Sinema are looking for a bill in the $1-trillion-to-$2 trillion range. 
Again, we aren't passing judgement on whether reconciliation will or will not get done and what precisely it will look like. But there are a seemingly endless number of balls in the air at this late moment.
The Coverage:
→ CNN's Manu Raju: "Manchin lays out long list of demands as key Senate chairs move to win his vote"
PUTTING IT ALL IN ONE PLACE
Why Democrats are giddy over Trump's endorsements
Former President Donald Trump, who is still the leader of the Republican Party, is making his mark on 2022. To date, Trump has issued 37 endorsements for races up and down the ballot. These include "revenge endorsements" against pro-impeachment Republicans; signs of support to safe Senate incumbents; potentially decisive picks in competitive swing-state primaries; and even boosts to the most local of candidates. 
But one constant across the varied field of Trump endorsements? A colorful history and propensity for scandal — much like the former president himself. 
Trump's influence is seen the most in key GOP Senate primaries in Georgia, North Carolina and Pennsylvania. In each of these states, Trump is backing a candidate with substantial political baggage. These Trump endorsements are also a problem for Senate Minority Leader Mitch McConnell (R-Ky.), who very much wants to win back the majority in 2022.
Yet the negative headlines don't stop there. Trump-endorsed candidates for smaller statewide offices are attracting scrutiny over their past behavior as well.
Here's a breakdown of scandal-tarred candidates endorsed by Trump so far this year:
→ Herschel Walker (running for Senate in Georgia): It wasn't long after Walker announced he'd run that the former NFL star's turbulent past came to light. In December 2005, Walker's ex-wife secured a protective order against him, alleging violent behavior and receiving multiple death threats from Walker. Although Walker has been very open about his past struggles with mental illness, it is unclear how he will address the topic as a candidate. Walker is currently facing more recent controversies too. His current wife is being investigated for potentially voting illegally. Also, the exaggerated claims on the size of Walker's company are being called into question. Walker asserted that his company employed hundreds of workers and grossed more than $70 million in income. That AP report disclosed that Walker reported only eight employees when applying for a federal Paycheck Protection Program loan last year. In a recent court case, Walker was said to have made an average of $1.5 million a year in profit from 2008 to 2017.
→ Sean Parnell (running for Senate in Pennsylvania): The Philadelphia Inquirer reported this week that Pennsylvania officials issued two temporary protection-from-abuse orders against Parnell in 2017 and 2018. Parnell was forced to give up his guns in both cases and had to leave leave his home in 2017. Parnell also applied for a protection order against his estranged wife in 2018 and was denied.
→ Ted Budd (running for Senate in North Carolina): In late August, the Washington Post reported that a business deal Budd's father conducted cost farmers millions of dollars. Court documents allege Budd's father, Richard, improperly transferred millions of dollars in assets to the Budd family, including to Ted. In a subsequent bankruptcy case for the company, AgriBioTech, farmers and creditors were paid less than half the amount initially earmarked for them. 
→ Rep. Mo Brooks (running for Senate in Alabama): Brooks addressed Trump supporters at the Jan. 6 rally at the White House Ellipse, telling the crowd that "Today is the day American patriots start taking down names and kicking ass." Two House Democrats later introduced a measure to censure Brooks for his comments, although the House has never taken it up. Brooks is being sued by Rep. Eric Swalwell (D-Calif.) over allegedly helping incite the Jan. 6 attack on the Capitol. Brooks has denied any wrongdoing.
→ Ryan Zinke (running for a House seat in Montana): When serving as secretary of the Interior under Trump, the department's inspector general concluded Zinke improperly used a chartered flight to give a speech to the Las Vegas Golden Knights. Zinke resigned in 2018 while facing multiple federal probes, including one about a Montana land deal that he was involved in.
→ Derrick Van Orden (running for a House seat  in Wisconsin): Months after Van Orden's narrow defeat to Rep. Ron Kind last November, the Republican traveled to Washington on Jan. 6. During the riot, Van Orden was pictured in a restricted area beyond police barricades outside of the Capitol. Van Orden said he did nothing wrong and "left the scene of the insurrection when unlawful activity started."
→ Ken Paxton (running for reelection as Texas attorney general): A Texas grand jury indicted Paxton in 2015 on two counts of securities fraud and one count of failing to register with state securities regulators. The case is still pending.
→ Vito Fossella (running for borough president in Staten Island, N.Y.): When representing Staten Island in Congress, Fossella was arrested on drunk driving charges. Fossella then admitted to having a child in an extramarital affair. The congressman declined to run for reelection in 2008.
→ Burt Jones (running for lieutenant governor in Georgia): Jones, currently a state senator, was removed as chair of the state Senate Insurance and Labor Committee in January 2021. Lt. Gov. Geoff Duncan stripped Jones of his position following false allegations of voter fraud during the 2020 election.
In the current political environment, scandals no longer guarantee an end to a political career. Just look at the 45th president. For the moment, it remains to be seen whether Republican primary voters will penalize Trump-backed candidates for allegations of bad behavior and negative headlines.
— Max Cohen and Christian Hall
When it comes to addressing patients' true priorities, policymakers should instead focus on a better way to improve affordability for patients while protecting access to medicines and the future development of new cures and treatments. Learn more about PhRMA's work to build a better health care system here. And tell Congress to protect Medicare.
O'Brien raises cash for J.D. Vance
Former National Security Advisor Robert O'Brien raised money last night for Ohio GOP Senate candidate J.D. Vance, an event put on by O'Brien's former chief of staff Alex Gray. 
The event was co-chaired by Brian Ballard, a Trump-linked lobbyist, former Navy Secretary John Lehman, Haley Barbour, former Trump deputy NSA Matt Pottinger and Trump national security officials Bridge Colby, Reed Werner and Eric Chewning. 
Vance, of course, is in a crowded Senate primary against Ohio GOP official Jane Timken and former Ohio treasurer Josh Mandel.
10:30 a.m.: President Joe Biden will get the daily intelligence briefing.
11 a.m.: Vice President Kamala Harris will speak at the U.S.-Mexico High Level Economic Dialogue. 
1 p.m.: Jen Psaki will brief. 
3:30 p.m.: Harris will meet with "abortion and reproductive health providers and patients from Texas, Mississippi, Kentucky, and New Mexico."
5 p.m.: Biden will speak about Covid-19 and on "his robust plan to stop the spread of the Delta variant and boost COVID-19 vaccinations."
NYT
→ "Supreme Court Stays Execution in Dispute Over Pastor's Role in Death Chamber," by Adam Liptak
→ "L.A. is poised to become the first major U.S. school district to mandate vaccinations for students," by Dana Goldstein
→ "President Biden is expected to lay out a plan on Thursday to push broad vaccination mandates," by Katie Rogers
WaPo
→ "Trump expected to endorse Wyoming lawyer to unseat Liz Cheney in biggest test of his ability to purge his critics from the party," by Marianna Sotomayor and Josh Dawsey
CNN
→ "Capitol Police memo warns of potential for violence during September 18 rally," by Melanie Zanona and Whitney Wild
WSJ
→ "Taliban to Allow 200 Americans, Other Foreigners to Fly Out of Kabul," by Yaroslav Trofimov and Dion Nissenbaum in Kabul
→ "Biden Administration Prepares to Sue Texas Over Abortion Law," by Sadie Gurman
AP
→ "COVID-19 surge in the US: The summer of hope ends in gloom," by Matthew Perrone and Dee-Ann Durbin
→ "Biden, Dems push Civilian Climate Corps in echo of New Deal," by Matthew Daly
LAT
→ "Frenemies no more. Harris stumps for Newsom as the Californians' political interests align," by Noah Bierman
Proponents of government price setting often misrepresent voter opinion on support for allowing the federal government to "negotiate" drug prices. While nine out of 10 Americans said in a recent Kaiser Family Foundation poll that they support drug price negotiation, opposition to the approach soared to 65% when respondents were told negotiation could limit people's access to medicines or result in fewer new treatments and cures. 
Non-partisan, independent public polls have repeatedly demonstrated that once Americans understand what government negotiation is, and what the tradeoffs are, support drops dramatically.
76% of Americans oppose H.R.3-style "negotiation" if it causes delays in access to new prescription drugs, and 72% oppose it if it results in fewer new medicines developed in the future.
 62% agree we should keep the current law that prohibits government interference in Medicare plan negotiations because it protects seniors and people with disabilities from losing access to their medicines. 
Enjoying Punchbowl News AM?
Subscribe 10 friends with your unique link (below) and get a Punchbowl News hat!
You currently have: 0 referrals
Was this email forwarded to you? Sign up https://punchbowl.news
Punchbowl News All Rights Reserved
You are subscribed to our Punchbowl News AM list
Crucial Capitol Hill news AM, Midday, and PM—5 times a week
Join a community of some of the most powerful people in Washington and beyond. Exclusive newsmaker events, parties, in-person and virtual briefings and more.
Subscribe to Premium
The Canvass Year-End Report
And what senior aides and downtown figures believe will happen in 2023.
Check it out
THE PREMIUM COMMUNITY AT